17 Best Hydrating Foundations for Intense Nourishment And Smooth Coverage
Wish to ace your makeup look and nourish your skin at the same time? Opt for the best hydrating foundations that are mentioned here to enjoy dual benefits.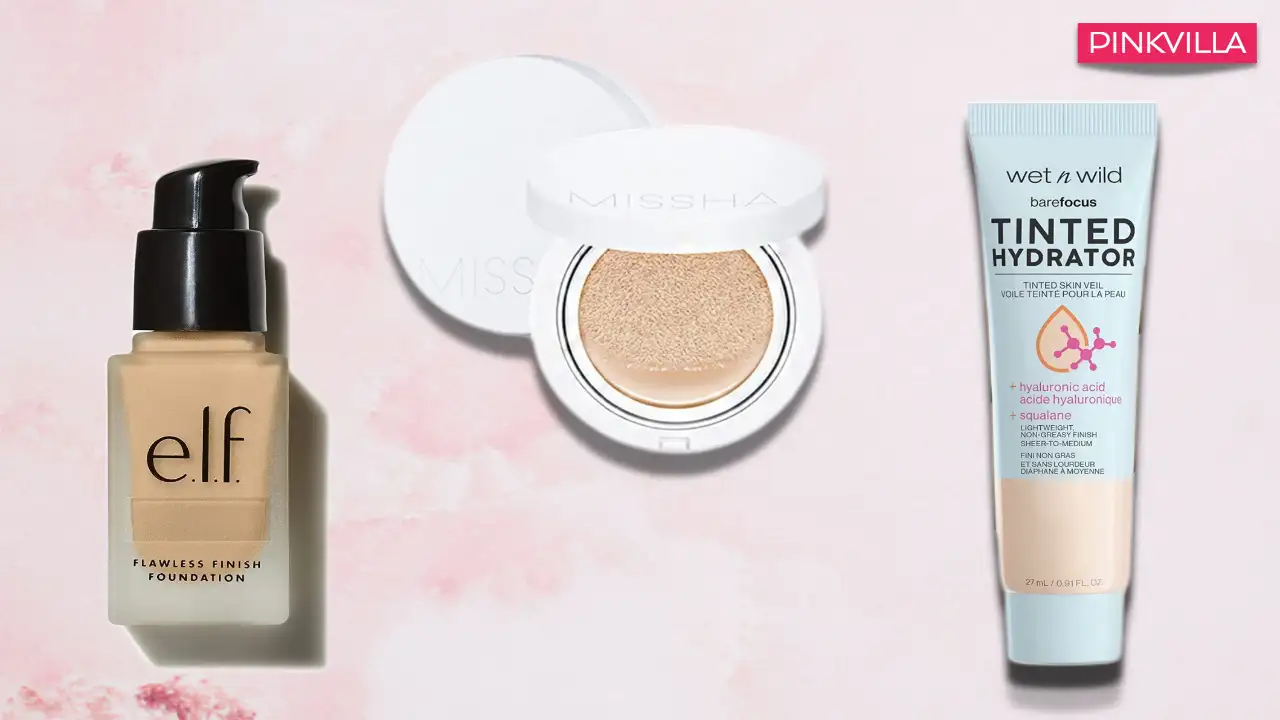 The products curated for this article are independently chosen by the editorial team. If you make a purchase through the
links
mentioned below, we may receive a commission. Check out our
product research & curation process
A good hydrating foundation comes in really handy for people with dry skin as it not only helps manage the dull, painful dehydrated patches but also blurs out imperfections and keeps your makeup in place. With their hydrating properties and lightweight feel, the best hydrating foundations are making waves in the cosmetic industry and becoming increasingly popular among beauty enthusiasts and makeup artists alike. 
Board-certified dermatologist Marisa Garshick says "Hyaluronic acid can be a helpful ingredient in a foundation, as it is a humectant, which works to draw moisture in. By helping to hydrate the skin, it not only helps to improve the overall health of the skin, but it can also offer a plump, dewy glow and help facilitate application of the makeup."
The best hydrating foundations come with a promise to nourish your skin while tackling the skin issues (1). Such foundations can help conceal the skin flaws better, ensuring a healthier, perfect makeup base. Here we have narrowed down the 15 top rated foundations that provide smooth even coverage without drying out your skin.
Our Top Picks:
15 Best Hydrating Foundations Worth Including in Your Makeup Kit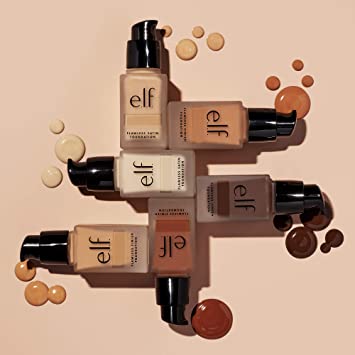 e.l.f. Flawless Finish Foundation is a highly blendable formula that provides even coverage for long hours. The formula contains glycerine which hydrates the skin perfectly and makes it super smooth (2). While the foundation is hydrating, it should not be mistaken for those formulas which are greasy and leave the skin all sticky. Available in multiple shades, the product is suitable for almost all skin tones. Consider this an all-day wear with its lightweight feel and buildable coverage. 
Pros
Vegan
Cruelty-free
Paraben-free
No hydroquinone
Oil-free
Improves uneven skin tone
Cons
Has strong fragrance
A bit chalky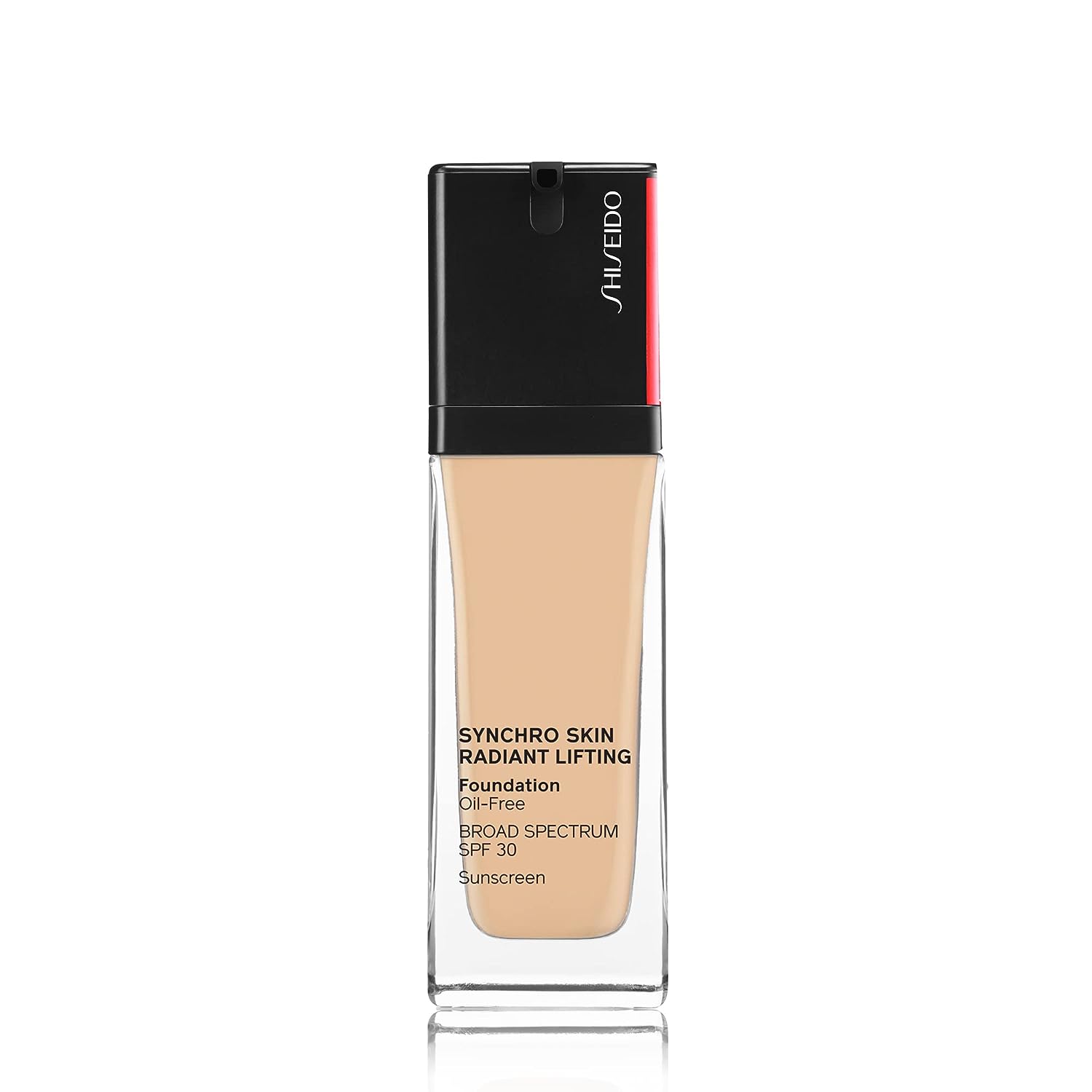 Shiseido's Synchro Skin Radiant Lifting Foundation comes with SPF 30 which makes it more than just makeup. It helps you effortlessly get a natural, radiant finish with its buildable, medium-to-full coverage. Formulated with innovative light-adjusting technology, it has the power to visibly smooth and lift the skin, while the SPF 30 safeguards it. You can bid goodbye to dark patches and hyperpigmentation, and the 24-hour hydration factor will keep you glowing. Plus, with this foundation, touch-ups will become a thing of the past – it is transfer, crease, and smudge-proof. To add to its goodness, it's suitable for all skin types.
Pros
Weightless
Sweat-resistant
Easy to apply
Non-comedogenic
Hydrating
Easily blendable
Cons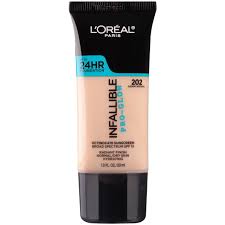 This is a popular brand when it comes to affordable, good quality makeup. L'Oreal Infallible Pro-Glow Foundation is created to lend your skin the perfect finish and long-lasting glow without burning a hole in your pocket. Its lightweight, creamy formula spreads evenly, providing even coverage. This best full coverage hydrating foundation also contains SPF for that much needed sun protection. From concealing the skin flaws to defining base, the foundation does a great job at converting it into a perfect canvas for makeup. 
Pros
Cruelty-free
Vegan
No oil
No fragrance
Long-lasting
Not watery or runny
Cons
May accentuate dry patches
Not travel-friendly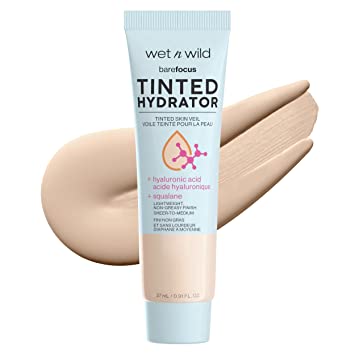 If you wish to enjoy perfect makeup without taking a toll on your pocket, then this is the product for you. It has buildable coverage, making all the fine lines and dark spots fade away. The light weight, semi-matte finish and seamless coverage make it one of the excellent skin foundations. Being loaded with hyaluronic acid and squalene, it is super hydrating for the skin (3). The product gives you a chance to nourish your skin while perfecting it. It is a cruelty-free brand which can be relied on for sheer to medium coverage. 
Pros
Vegan
Cruelty-free
Oil-free
No paraben
Dewy finish
No drying out
Cons
Poor packaging
Not well absorbed
READ: 12 Best Foundations for Dry Skin to Avoid Patchy Makeup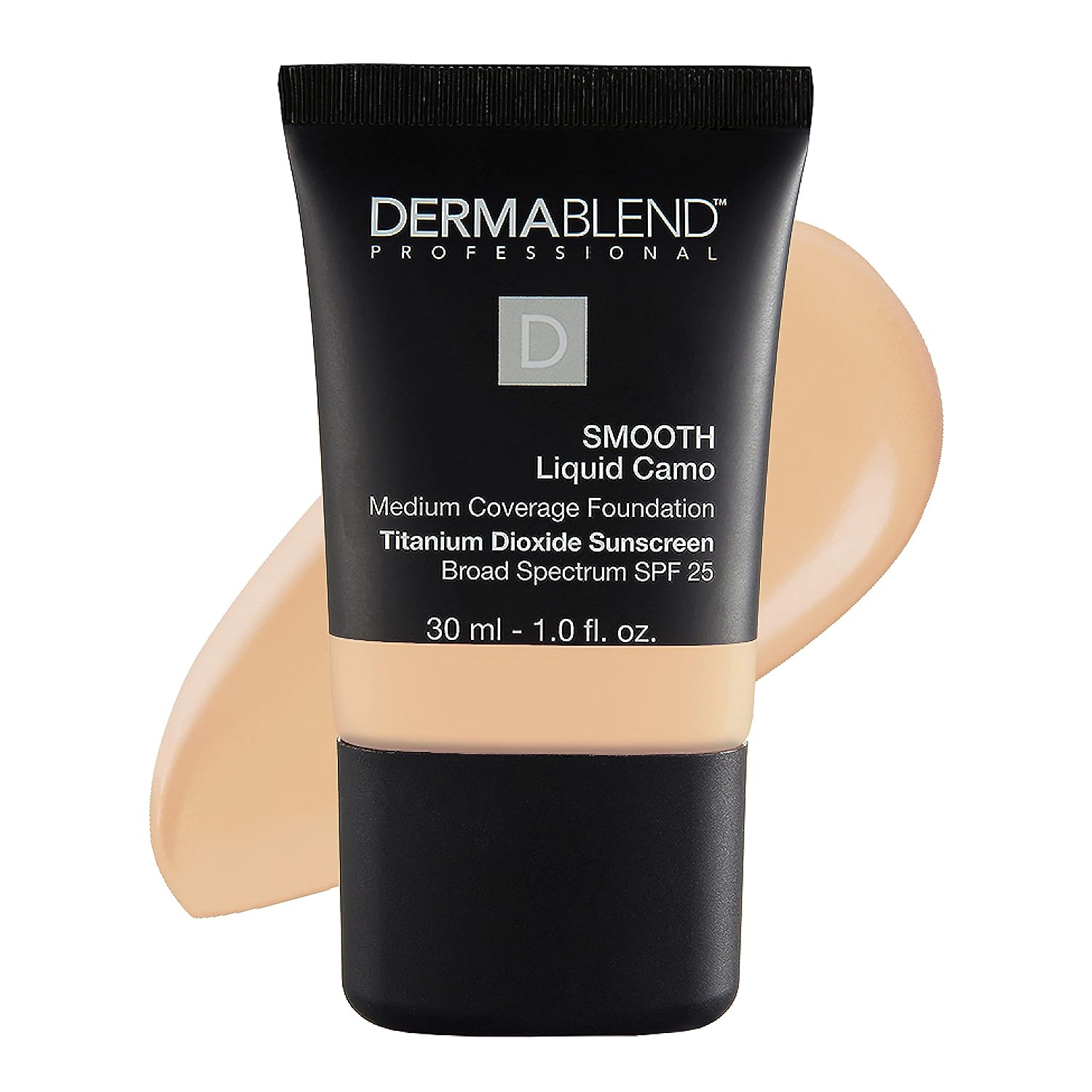 Upgrade your makeup routine with Dermablend's Smooth Liquid Camo Foundation which comes with SPF 25 and is perfect for those who have dry skin. It offers medium coverage and is available in an array of shades that flawlessly conceal blemishes and provide all-day hydration and sun protection at the same time. Its creamy texture glides smoothly on the skin, delivering a natural finish that covers everything from hyperpigmentation to redness. Additionally, it is dermatologically tested and fragrance-free, making it ideal for sensitive skin. The best part is that it doesn't require a brush and can be applied with your fingertips.
Pros
Hydrating
Longlasting
Weightless
Non-comedogenic
Fragrance-free
Gentle on the skin
Buildable coverage
Cons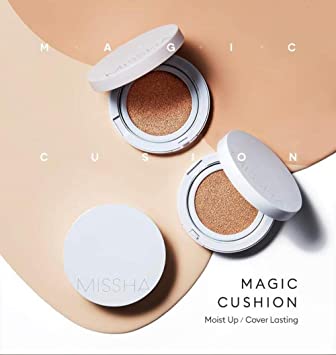 The Missha Magic Cushion is the perfect foundation that provides natural, dewy coverage with a lightweight, refreshing feel. This innovative product gives you a smooth, even complexion and provides up to 8 hours of hydration for a long-lasting, beautiful look. It is enriched with ceramides, hyaluronic acid and botanical extracts to deeply hydrate and nourish the skin (4). Additionally, it provides powerful sun protection from UV rays with SPF50+ PA+++. Grab this to get a natural glow and enjoy a flawless finish with every application.
Pros
For all skin types
Innovative sponge applicator
Convenient packaging
No caking
Spill-proof
Budget-friendly
Cons
Not cruelty-free
Limited shade range
READ: 11 Best Non-oxidizing Foundations That Don't Turn Orange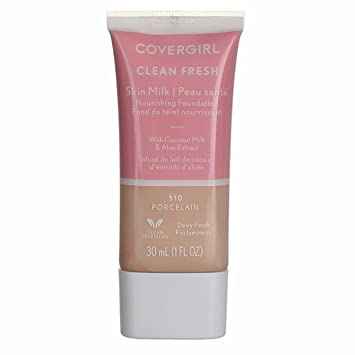 The COVERGIRL Clean Fresh Skin Milk Foundation is an ultra-hydrating product for achieving a healthy, natural-looking glow. This lightweight liquid foundation is formulated with hydrating ingredients that help nourish your skin for an all-day healthy glow. It's easy to apply, and you'll be left with a beautiful, dewy complexion. It's also gentle enough for all skin types, ensuring that your skin stays protected. Whether you're looking for a light coverage, a medium coverage, or full coverage, this foundation is sure to leave you with a fresh, natural look.
Pros
Cruelty-free
Vegan
No talc
No sulfate or phthlates
Paraben-free
Free of formaldehyde
Cons
Runny formula
Not transfer-proof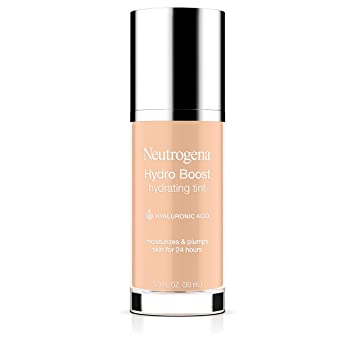 Neutrogena Hydro Boost Hydrating Tint provides a light, natural-looking coverage that helps to even out skin tone and keep skin hydrated and healthy. This long-lasting formula blends effortlessly and provides broad spectrum SPF20 protection. It is formulated with hyaluronic acid and olive extract to lock in moisture and help you achieve a radiant, dewy complexion. The lightweight, non-greasy formula is suitable for all skin types and is an ideal choice for those with sensitive skin. 
Pros
Non-comedogenic
Oil-free
Breathable
No settling into fine lines
Available in a variety of shades
Suitable for daily use
Cons
Applicator is not useful
Expensive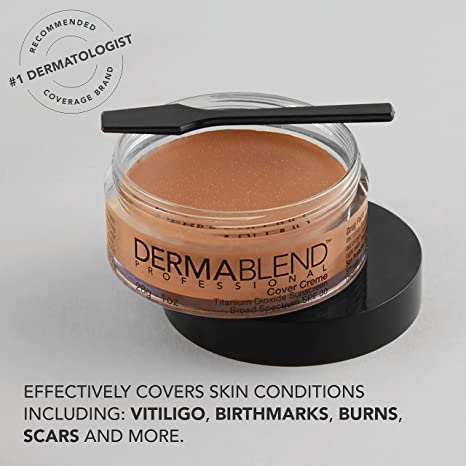 This is a 3-in-1 product is designed to take good care of your skin while perfecting it for better makeup application. It does the job of a SPF, foundation, and moisturiser, all together. The creamy, lightweight texture makes its application easier and smoother. Created to provide an all-day hydration, the product can be trusted for keeping the skin fresh. When you need to cover bruises, scars, burns, or signs of aging, this hydrating foundation is what you really need.
Pros
Dermatologist-tested
Allergy-tested
Sensitive skin-tested
Non-comedogenic
Cruelty-free
No SLS or phthalate
Cons
Oxidizes a little
Expensive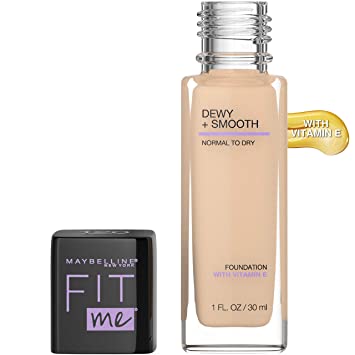 Maybelline's Fit Me Dewy and Smooth Foundation is known for its skin perfecting qualities along with the intense hydration properties. The hydrating foundation for dry skin has SPF 18 which delivers protection against the harmful rays of the sun. Suitable for both normal to dry skin, the formula blends seamlessly giving a flawless, smooth finish. Its fragrance-free, non-comedogenic formula keeps the skin fresh, soft, and supple throughout the day.
Pros
Allergy-tested
Paraben-free
No mineral oil
Non-comedogenic
Suitable for sensitive skin
Does not dry fast
Cons
No pump dispenser
Not cruelty-free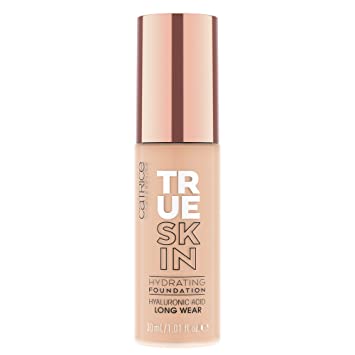 Catrice True Skin Hydrating Foundation is an ultra-lightweight, long-lasting foundation that provides a natural-looking finish. Formulated with hyaluronic acid, it provides up to 24 hours of hydration for a healthy, glowing complexion. The foundation is lightweight and silky-smooth, with a semi-matte finish that won't clog pores or leave you feeling greasy. The medium-to-full coverage helps even out complexion while providing a natural-looking finish. Look beautiful and feel confident with this foundation.
Pros
Vegan
Cruelty-free
No paraben
No alcohol 
Gluten-free
Perfume free
Cons
Very heavy
Not for dry skin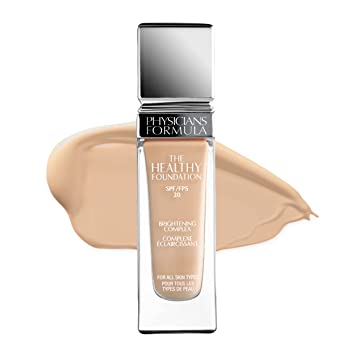 This lightweight  foundation is formulated with a blend of natural and organic ingredients, including vitamins and antioxidants, which help to nourish and protect your skin. It provides medium coverage that hides imperfections and reduces the appearance of wrinkles and fine lines. The SPF 20 formula also helps to protect your skin against the damaging effects of the sun. Its hydrating formula keeps your skin looking healthy and vibrant all day long. With it, you can achieve a natural, flawless finish.
Pros
Vegan
Cruelty-free
Gluten-free
No paraben
Hypoallergenic
Dermatologist-tested
Cons
Has a strong smell
Costly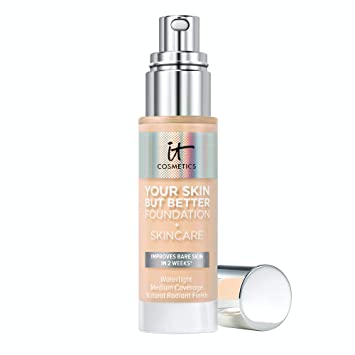 Experience the best of both worlds with IT Cosmetics foundation and skincare duo that is specifically designed to cover blemishes and imperfections while nourishing and hydrating your skin. Its lightweight, breathable formula glides on seamlessly for a natural-looking finish, and its hyaluronic acid and collagen-infused formula works to reduce the appearance of fine lines and wrinkles (5). Plus, it's powered by anti-aging ingredients to keep your complexion looking perfected and youthful. If you have dry, oily, or combination skin, this foundation is the best choice for long-lasting coverage and skincare benefits.
Pros
Cruelty-free
Clinical results
Dermatologist-approved
Suitable for all skin types
Evens appearance of skin tone
Cons
Not 100% vegan
Costly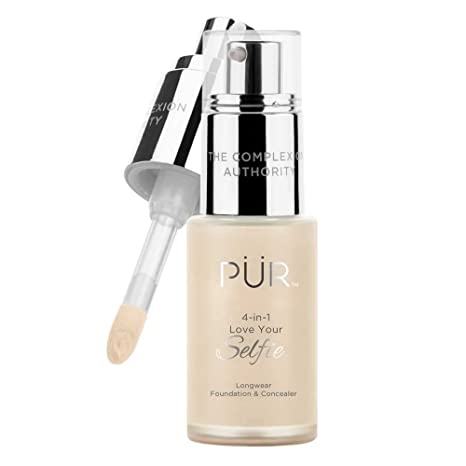 The PÜR 4-in-1 Foundation & Concealer is the perfect product for those who want a flawless complexion with long-lasting coverage. It provides all-in-one coverage with a creamy formula that leaves your skin feeling nourished and hydrated. The combination of 4 products in one provides you a complete natural-looking coverage that lasts from morning to night. It evens out skin tone and blurs imperfections by creating a smooth, matte finish. Get ready for that perfect selfie with this foundation.
Pros
Vegan
Cruelty-free
Gluten-free
No paraben
Wide range of shades
Dual applicator component
Cons
A bit cakey
Heavier
Smashbox Foundation is the perfect product for busy days. It's designed to give you a natural, healthy-looking complexion that lasts up to 24 hours. Its lightweight, oil-free formula is infused with skin-loving ingredients like hyaluronic acid, which helps to lock in moisture and protect the skin from environmental aggressors. Plus, its infusion of color-correcting pigments help to even out your skin tone and minimize the appearance of imperfections. The result is a flawless, long-lasting finish that looks great all day long.
Pros
Cruelty-free
No paraben
Sulfate-free
No phthalates
SLS and SLES-free
Non-transfering
Cons
Not completely vegan
Contains synthetic fragrances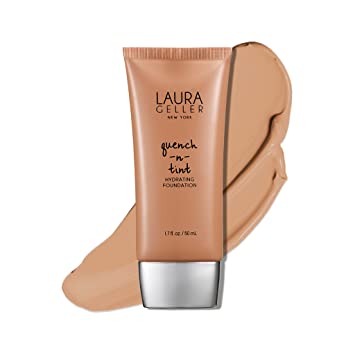 When the goal is to enjoy a no-makeup look, this foundation can be your BFF. It is loaded with multiple skincare benefits that include intense hydration and a refreshed feel. Despite being a water-based foundation, it tints out the skin evenly and provides sheer coverage. Being lightweight, the foundation suits all types of skin. With the presence of hyaluronic acid, the foundation locks in moisture and helps attain a flawless makeup base. 
Pros
Cruelty-free
Paraben-free
Easy-to-use
Long-wear
Tinted
Good for daily use
Cons
A matte finish
Expensive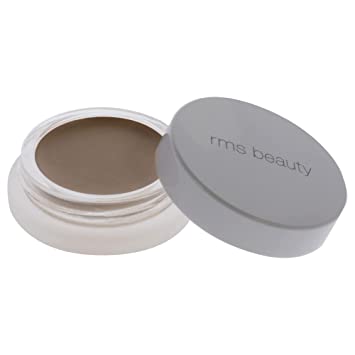 The RMS Beauty Foundation is made with natural, organic ingredients and offers sheer to medium coverage that feels weightless on the skin and blends seamlessly. It is made with a blend of organic ingredients, including jojoba, rose hip, and coconut oil, which help to nourish and protect the skin. The foundation is also infused with mineral pigments for a natural, radiant look. It is ideal for all skin types and is easy to apply and blend. Apply it directly to your skin or mix it with your favorite moisturizer to achieve the desired coverage. 
Pros
Cruelty-free
Soy-free
No gluten
GMO-free
Non-nano
Recycled containers
Cons
Not 100% vegan
Needs lot of layering
How to Choose Hydrating Foundations?
Here are some tips for choosing the best hydrating foundation for your skin type:
Know Your Skin Type: Before you buy any foundation, it's important to know your skin type. If you have dry skin, look for a formula that has moisturizing ingredients. Those with oily skin may want to look for foundations that are oil-free or lightweight, to avoid clogging pores and making your skin look greasy.
Check the Ingredients: Pay attention to the ingredients listed on the foundation bottle. Those with dry skin should look for hydrating ingredients, such as hyaluronic acid, glycerin, and vitamin E. If you're looking for something that provides more coverage, look for silicones and waxes.
Choose the Right Shade: The most important step in choosing a hydrating foundation is finding the right shade to match your skin tone. Don't be afraid to ask for help if you're not sure. Many makeup counters offer free color-matching services, so take advantage of them if you're having trouble.
Test Out Different Formulas: Different formulas provide different levels of coverage, so it's important to try out different types to find the one that best suits your needs. For example, a sheer foundation with light to medium coverage might be best for those with dry skin, while a full-coverage foundation may be better suited for those with oily skin.
Professional makeup artist Oscar Velazquez says, "The choice between liquid and cream foundation depends on your skin type, coverage preference, and the finish you desire. To enhance the longevity of your hydrating foundation, consider the following tips:
Start with a well-hydrated and moisturized face before applying foundation.
Additionally, use a makeup primer formulated to extend the wear time of your foundation.
Apply your hydrating foundation in thin, even layers, building up coverage gradually.
If you prefer a dewy finish, set your foundation only in areas prone to excess shine, such as the T-zone, using a minimal amount of translucent powder. This allows the foundation's hydrating properties to shine through while maintaining longevity."
She further adds- "To prevent flakes and achieve a smooth application with hydrating foundation, consider the following steps:
Exfoliation: Regularly exfoliate your skin to remove any dry, flaky patches. 
Hydration: Prioritize thorough moisturization before applying foundation, especially if you have dry skin. Use a hydrating primer or a lightweight moisturizer to ensure your skin is adequately nourished.
Proper application: Opt for a damp makeup sponge or a dense, synthetic brush to apply a hydrating foundation. These tools help blend the product seamlessly into the skin and minimize the chances of flakes or uneven texture. 
Finish: Using a setting spray or powder with a hydrating foundation depends on your desired finish and personal preferences. If you prefer a dewy finish and want to maintain the hydration and luminosity of your foundation, opt for a setting spray. If you have oily or combination skin, or if you prefer a matte finish, you can use a setting powder in specific areas like the T-zone to control shine".
          5. Do a Patch Test: Once you've narrowed down your options, it's time to do a patch test. This means applying the foundation to a small area of your face and waiting a few hours to see how it looks and feels. This will give you an idea of how the foundation will look on your skin and how it will feel throughout the day.
By following these tips, you can find the perfect hydrating foundation for your skin type. 
The best hydrating foundations are those that provide long-lasting hydration and lasting coverage without clogging pores. They should also not irritate the skin. Whether you are looking for a lightweight, medium or full coverage foundation, there is an option to meet your needs. It can be a daunting task to choose the best one especially when the beauty industry launches a new product every day. The constantly evolving formulas and new ingredients make it all the more difficult to find a product suitable for your skin tone, type and texture. We know the struggle is real and so, have curated this list of hydrating foundations that make your skin care and beauty game strong. Each of these products are hydrating, nourishing and do a wonderful job at perfecting skin. Choose the one you like and your skin will be thankful to you.
Why Trust Pinkvilla?
Foundation that infuses a dose of hydration into your skin? Yes please! Our makeup expert, Sayantani, cannot stress enough the importance of a hydrating makeup product in one's beauty regime as they serve double duties. Hence, she spent weeks researching on and trying out popular hydrating foundations, and curated a list of her favorite picks. She took into consideration the finish, formula, texture, coverage and skin compatibility of each product when doing so, for you to find the best options for your beauty stash,
Our product experts study the specifications of every product we suggest and try them out to bring what's proven to be worthy of your money, time, and energy. We also have subject matter experts from various fields like Fashion, Skincare, Haircare, Home Decor, and Health & Fitness onboard to make sure our suggestions are credible and trustworthy. You can trust Pinkvilla to be your faithful shopping guide for all the right reasons!
Sources:
1. Foundation products have a measureable impact on moisturization
https://www.researchgate.net/publication/275363664_Foundation_products_have_a_measureable_impact_on_moisturization
2. Moisture retention of glycerin solutions with various concentrations: a comparative study
https://www.researchgate.net/publication/361382320_Moisture_retention_of_glycerin_solutions_with_various_concentrations_a_comparative_study
3. Biological and Pharmacological Activities of Squalene and Related Compounds: Potential Uses in Cosmetic Dermatology
https://www.researchgate.net/publication/23939503_Biological_and_Pharmacological_Activities_of_Squalene_and_Related_Compounds_Potential_Uses_in_Cosmetic_Dermatology
4. Hyaluronan (Hyaluronic Acid): a natural moisturizer for skin care
https://www.researchgate.net/publication/272175669_Hyaluronan_Hyaluronic_Acid_a_natural_moisturizer_for_skin_care
5. Collagen Supplements for Aging and Wrinkles: A Paradigm Shift in the Fields of Dermatology and Cosmetics
https://www.ncbi.nlm.nih.gov/pmc/articles/PMC8824545/
6. Moisturizing effect of cosmetic formulations containing Aloe vera extract in different concentrations assessed by skin bioengineering techniques
https://www.researchgate.net/publication/6767695_Moisturizing_effect_of_cosmetic_formulations_containing_Aloe_vera_extract_in_different_concentrations_assessed_by_skin_bioengineering_techniques
7. Beyond sun protection factor: An approach to environmental protection with novel mineral coatings in a vehicle containing a blend of skincare ingredients
https://www.researchgate.net/publication/333424789_Beyond_sun_protection_factor_An_approach_to_environmental_protection_with_novel_mineral_coatings_in_a_vehicle_containing_a_blend_of_skincare_ingredients
Contributor:
Marisa Garshick, Board-certified dermatologist
Oscar Velazquez, Professional Makeup Artist
FAQ's
How to apply foundation on dry skin?
Start by prepping your skin with a good moisturizer and primer, then use a foundation brush or damp sponge to apply the foundation in thin, even layers. Make sure to use a light hand and blend the foundation in well. Remember to use a setting powder to help the foundation last longer and to keep the skin from becoming too dry. With these tips, you'll be able to apply foundation on dry skin like a pro.
---
What kind of foundation should I use for dry skin?
The best foundation for dry skin is one that is designed to hydrate and nourish the skin. Look for foundations that contain hydrating ingredients such as hyaluronic acid, glycerin, and aloe vera, as these will help to add and maintain moisture in the skin while providing a smooth, natural-looking finish (6). Select foundations with a lightweight, creamy texture that won't cake or settle into fine lines or wrinkles. Additionally, make sure to choose a foundation that offers broad-spectrum sun protection to help protect your skin from environmental damage (7). With the right foundation, you'll be able to enjoy beautiful, healthy-looking skin.
---

---