13 Best Body Lotions for Aging Skin to 'Snap Back' Wrinkled Skin
There is no way to reverse aging, but you can repair it with proper skin care and body lotions. Here, we have a list of the 13 best body lotions for aging skin.
Updated on Oct 16, 2023 | 12:41 PM IST | 2.2M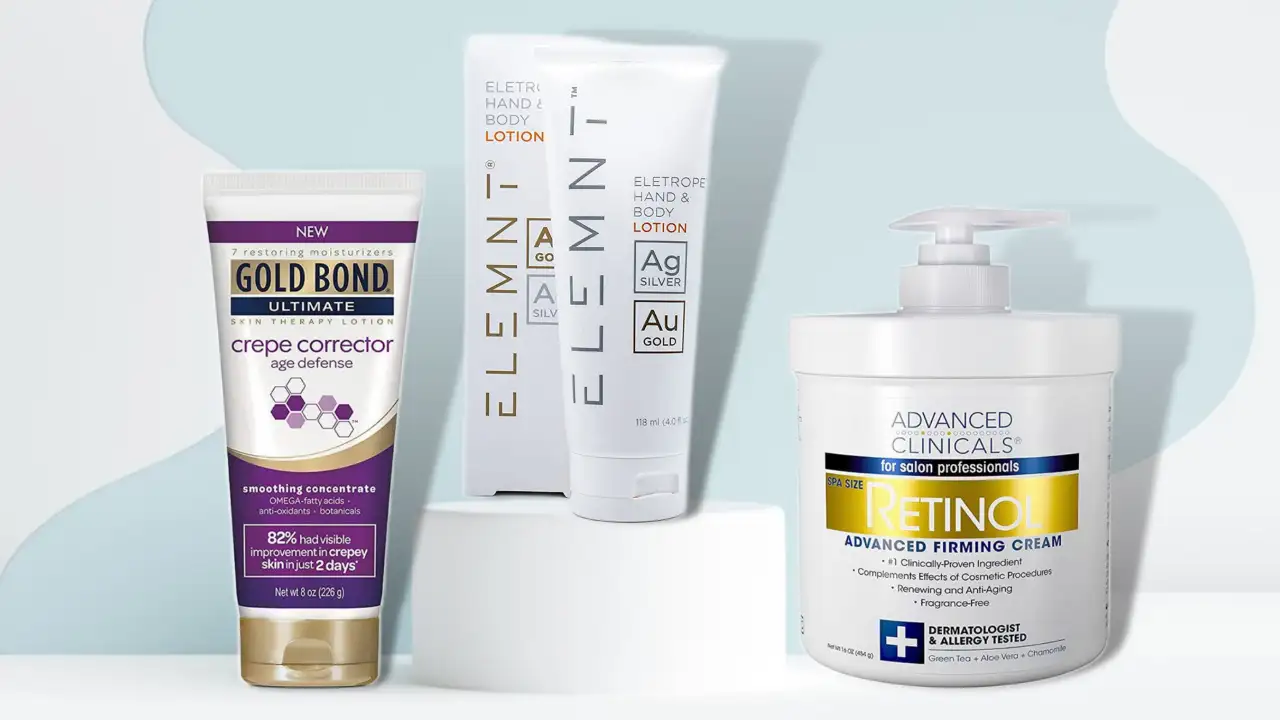 The products curated for this article are independently chosen by the editorial team. If you make a purchase through the
links
mentioned below, we may receive a commission. Check out our
product research & curation process
We pamper our face with face moisturizers, but we tend to forget that our body needs some pampering and care too. Body lotions should not be specifically used in winter or only during those times when you are suffering from dry skin, they should be used during all seasons to keep the skin healthy and soft. If your skin is getting dry, wrinkly, and sensitive as you age, don't stress about it but find a good solution.
"I think eye cream is so important - it keeps me looking young and prevents wrinkles," says Fergie, an American musician on her views of using creams for wrinkled skin. From eye creams to body lotions, many of these creams are very effective for rejuvenating wrinkled skin. Though there is no way to reverse aging, you can repair and rehydrate the skin by using proper skin care products like body lotions. Here, we have a list of the top 13 best body lotions for aging skin. 
Top Picks:
1. Gold Bond Age Renew Crepe Corrector Body Lotion - Best Lotion for Aging Skin
2. ELEMNT Eletrope Hand & Body Lotion - Best Lotion to Rejuvenate Skin
3. Medix 5.5 Collagen + Caviar Age Control Moisturizer - Best Lotion for Acne-prone Skin
4. Cetaphil Restoring Lotion with Antioxidants - Best Lotion with Antioxidants
5. Bloom Intensive Firming Cream Collagen + Aloe Vera - Best Body Cream for Aging Skin
13 Best Body Lotions for Aging Skin to Restore That Youthful Glow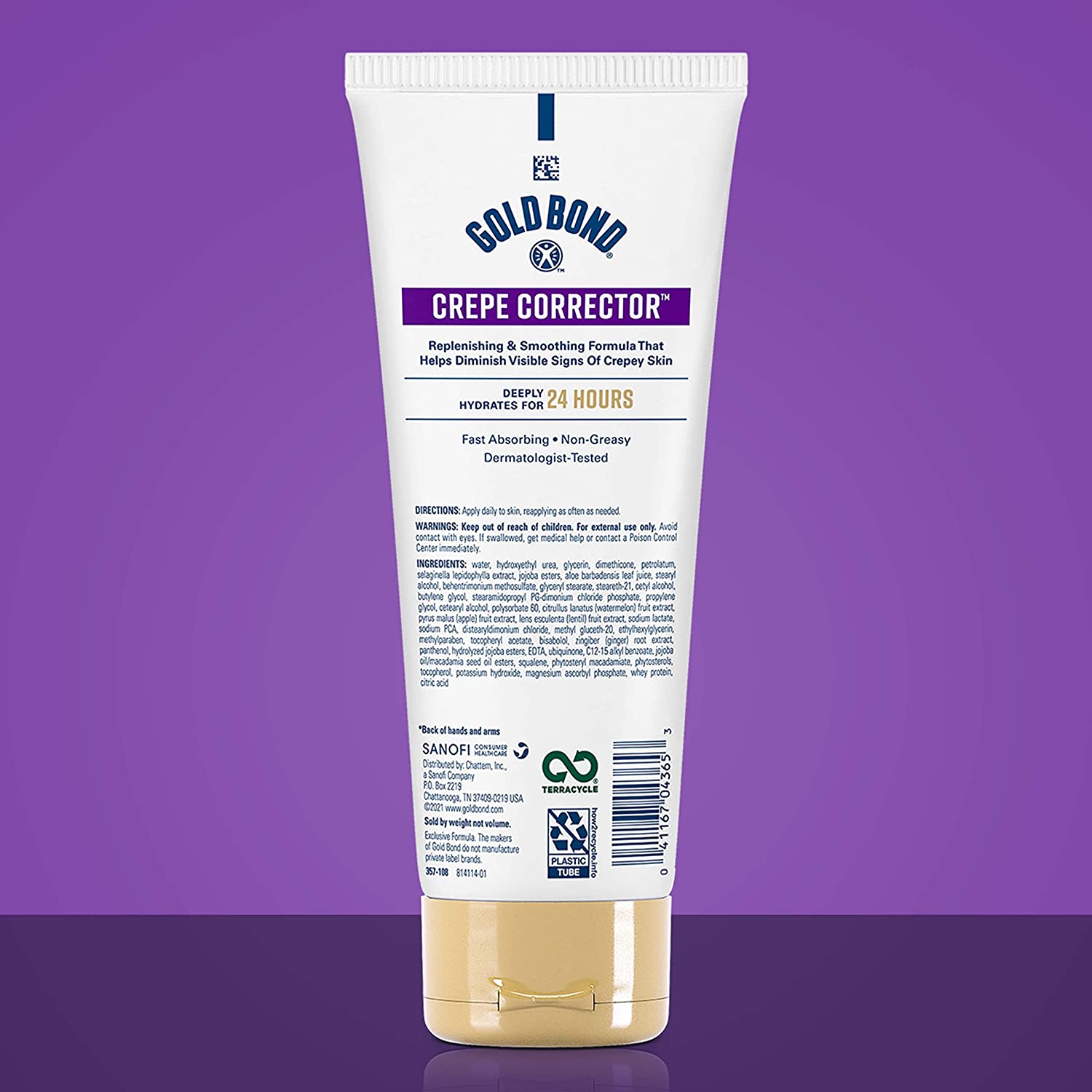 Aging skin can lose its capacity to retain moisture, resulting in finely wrinkled, thin, dry skin that looks like crepe paper. The Gold Bond Age Renew Crepe Corrector Body Lotion contains a special smoothing concentrate consisting of nourishing omega-fatty acids, strong botanicals, and protective antioxidants, that firm and plump up dry, aged skin. Its purpose is to reduce the appearance of crepey skin, making it one of the best body creams for aging skin.
Pros
Hypoallergenic  
Deep and lasting hydration
Fast absorbing
Fragrance-free
Suitable for all skin types
Cons
Requires multiple applications in a day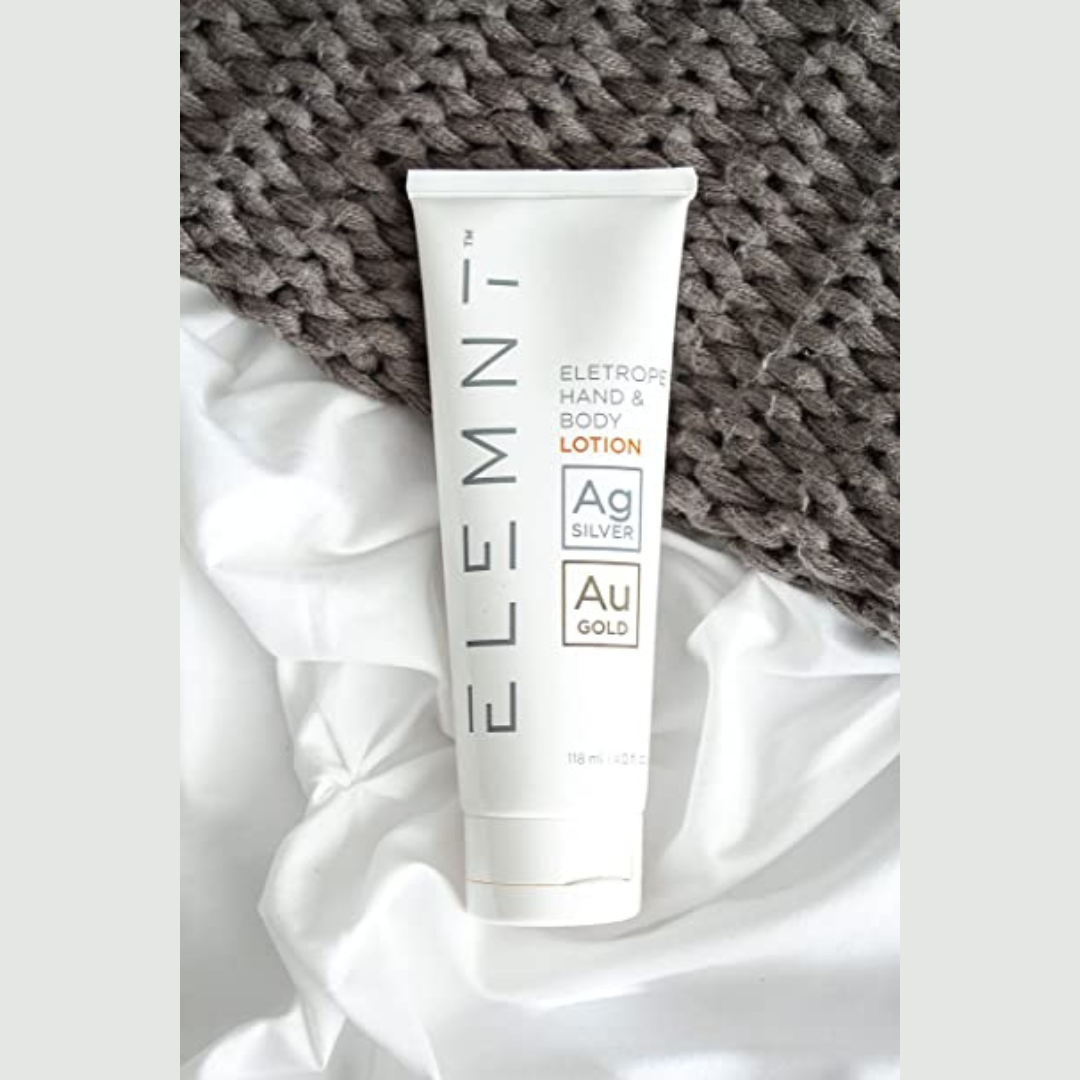 This body lotion has the natural antioxidant properties of gold and the antimicrobial power of silver in the palm of your hands. The unparalleled skin-smoothing, anti-aging effects of sodium hyaluronate (a form of hyaluronic acid) naturally renew, rejuvenate, hydrate, and soften skin. Vitamin E soothes common irritations, supports the immune system, and promotes natural health. The patented eletrope technology allows the delivery of a new (and higher) standard in gold nanoparticles. 
Pros
Hydrating
Feels smooth on the skin
Anti-aging properties
Contains pure elements
Cons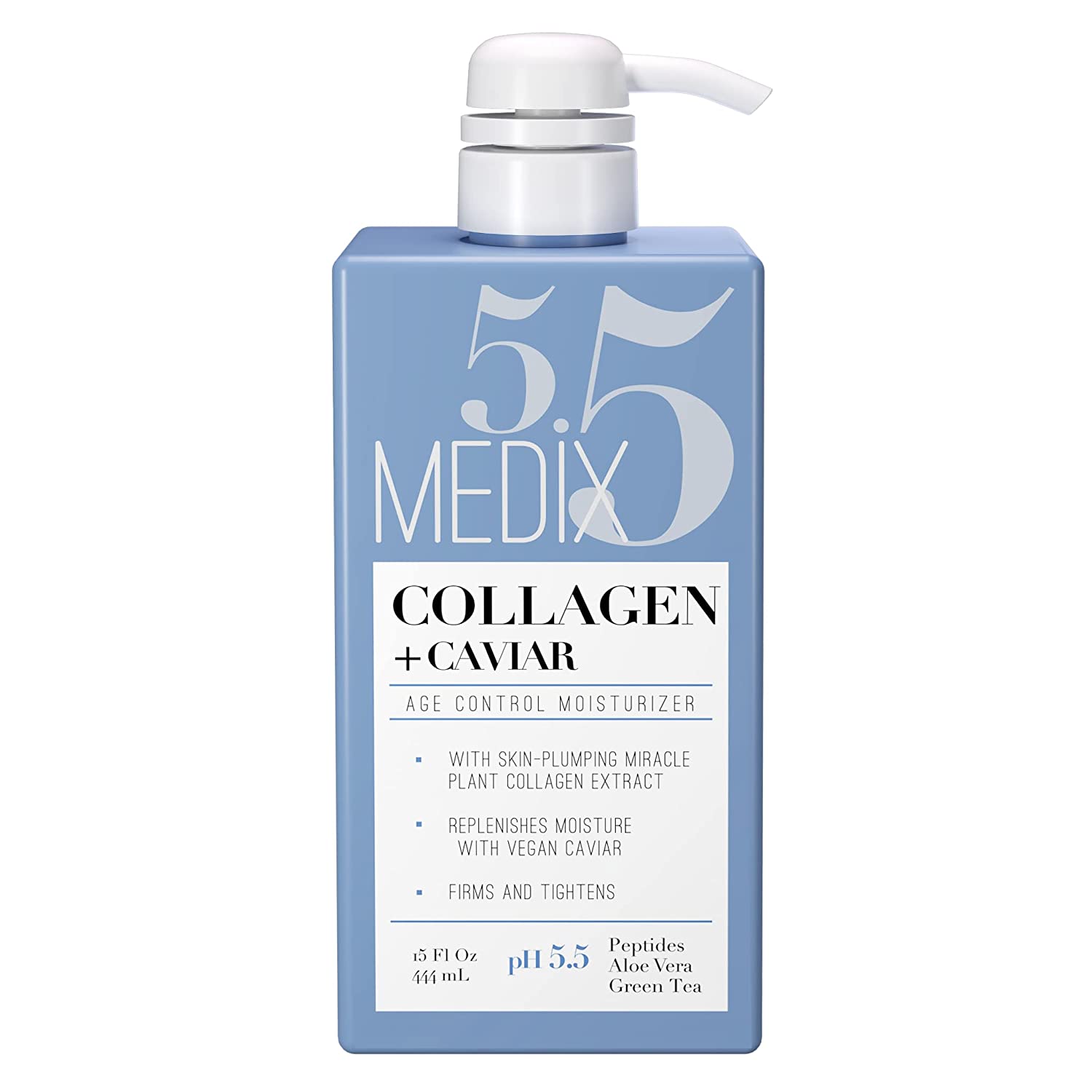 Firm and tighten your skin with this anti-aging moisturiser. Vegan caviar replenishes moisture and provides hydration to dry, acne-prone skin. Plant-derived collagen cream plumps your skin for a youthful glow. This anti-aging cream is gentle enough for your face but can be used as a body moisturiser, on your hands, and neck. It complements the effects of cosmetic procedures by reducing the signs of aging such as sagging skin, fine lines, and wrinkles. Nourish, soothe, and protect your skin while reducing fine lines and wrinkles.
Pros
Alcohol-free
Paraben-free
Mineral oil-free
Formaldehyde-free
Sulfates-free
Cons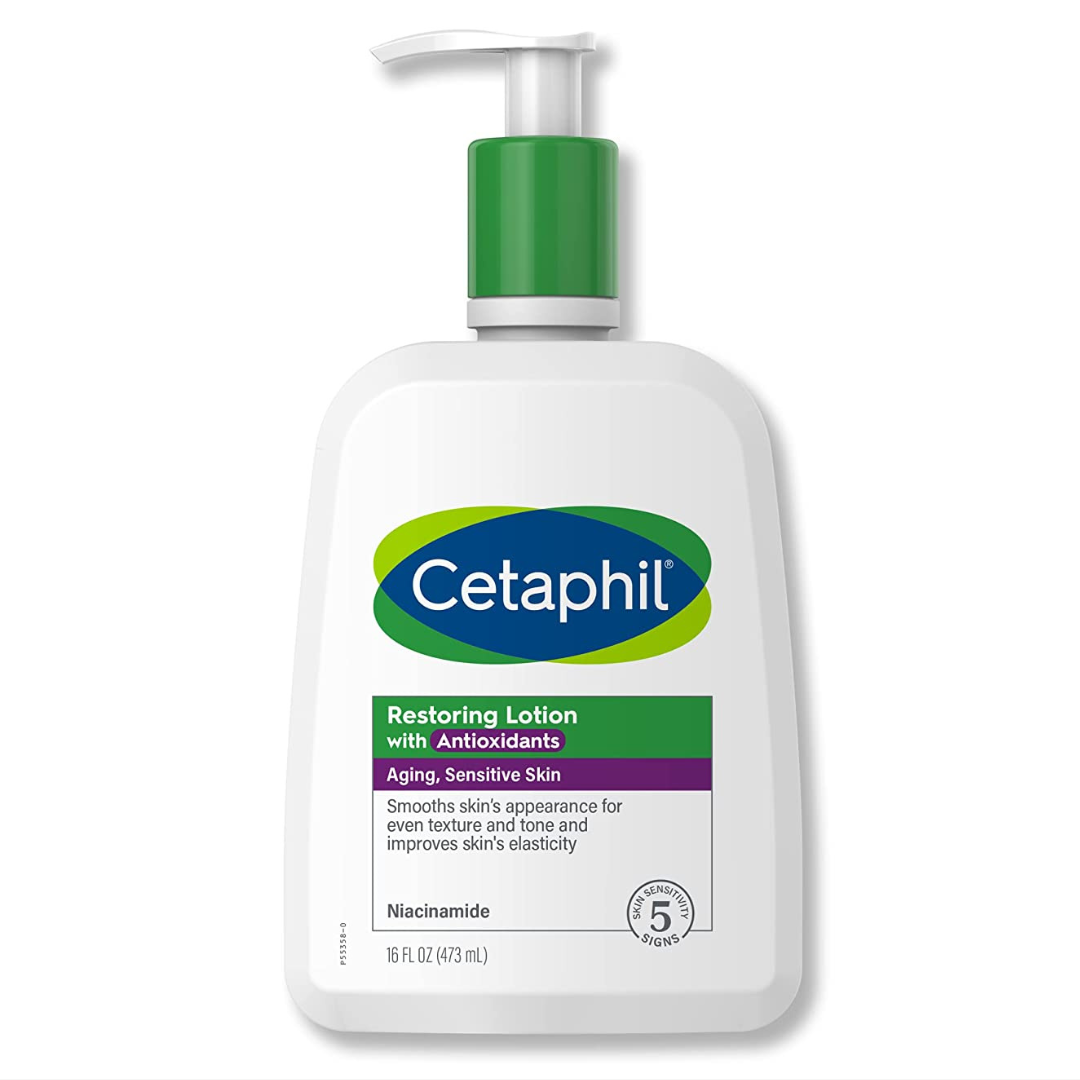 This lotion features a specially designed antioxidant formula that visibly helps the skin look healthier and more youthful while nourishing skin hour after hour. The potent formula with antioxidants and niacinamide restores skin's natural, healthy glow and smoothes skin's appearance for even tone and texture. While being irritant-free and non-greasy, the lotion nourishes to restore skin hydration by morning and is ideal for application in delicate neck and chest areas.  
Pros
Hypoallergenic 
Non-comedogenic 
Free of parabens
Fragrance-free
Cons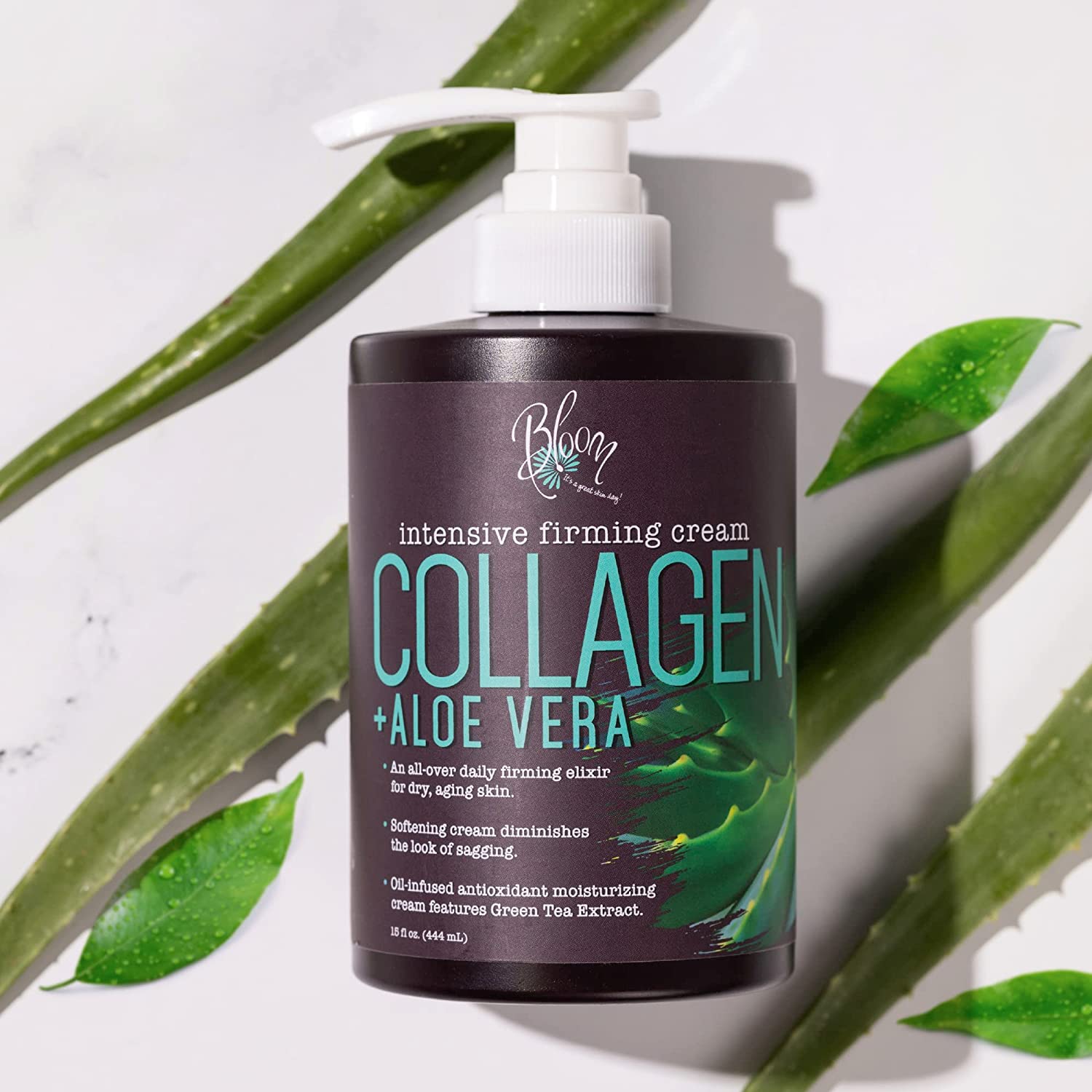 This intensive moisturizing body cream is great on dry skin, and saggy skin, and can be used from your head to your toe! It helps diminish the look of wrinkles and fine lines. This anti-aging collagen lotion helps with crepey skin, stretch marks, cellulite, and dry cracked skin. The oil-infused antioxidant moisturizing cream features green tea extracts and other natural ingredients. The non-irritating formula is made with aloe vera, green tea, and chamomile which is safe for all skin types.
Pros
Parabens-free 
PEGs-free
Formaldehyde-free 
Dyes-free
Sulfates-free
Cons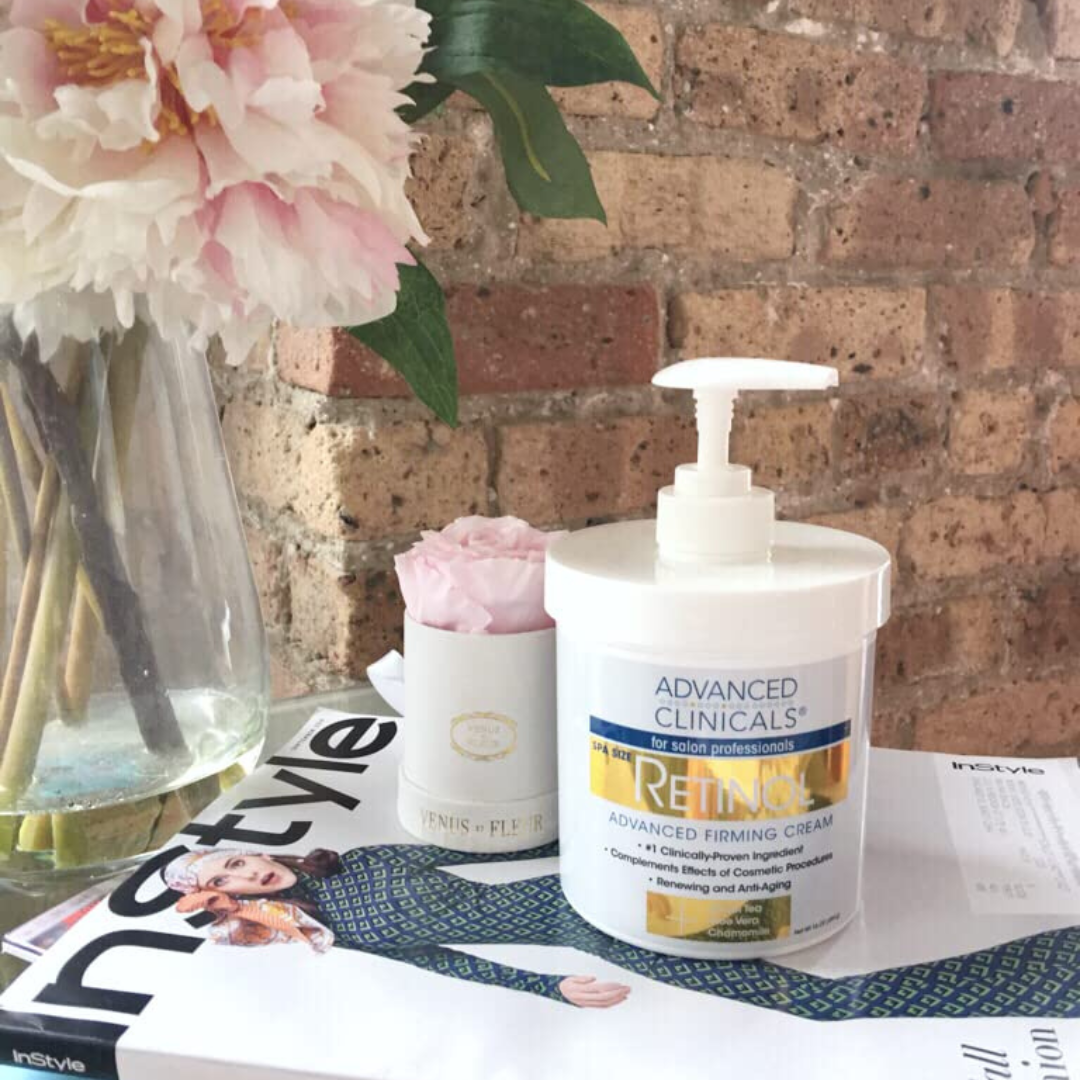 The Advanced Clinicals Retinol Advanced Firming Cream consists of anti-aging ingredients that help to prevent droopy and stretched-out skin. The retinol cream contains green tea, which targets the look of wrinkles, sagging skin, and environmental damage. It also lowers puffiness and potential sun damage. With the aid of aloe vera and chamomile, it replaces the skin's hydration while also nourishing and increasing skin suppleness. It consists of great components that will make it the best body lotion for mature skin in your kit.
Pros
Animal cruelty-free
Moisturizing
Suitable for sensitive skin
Great quality of texture
Cons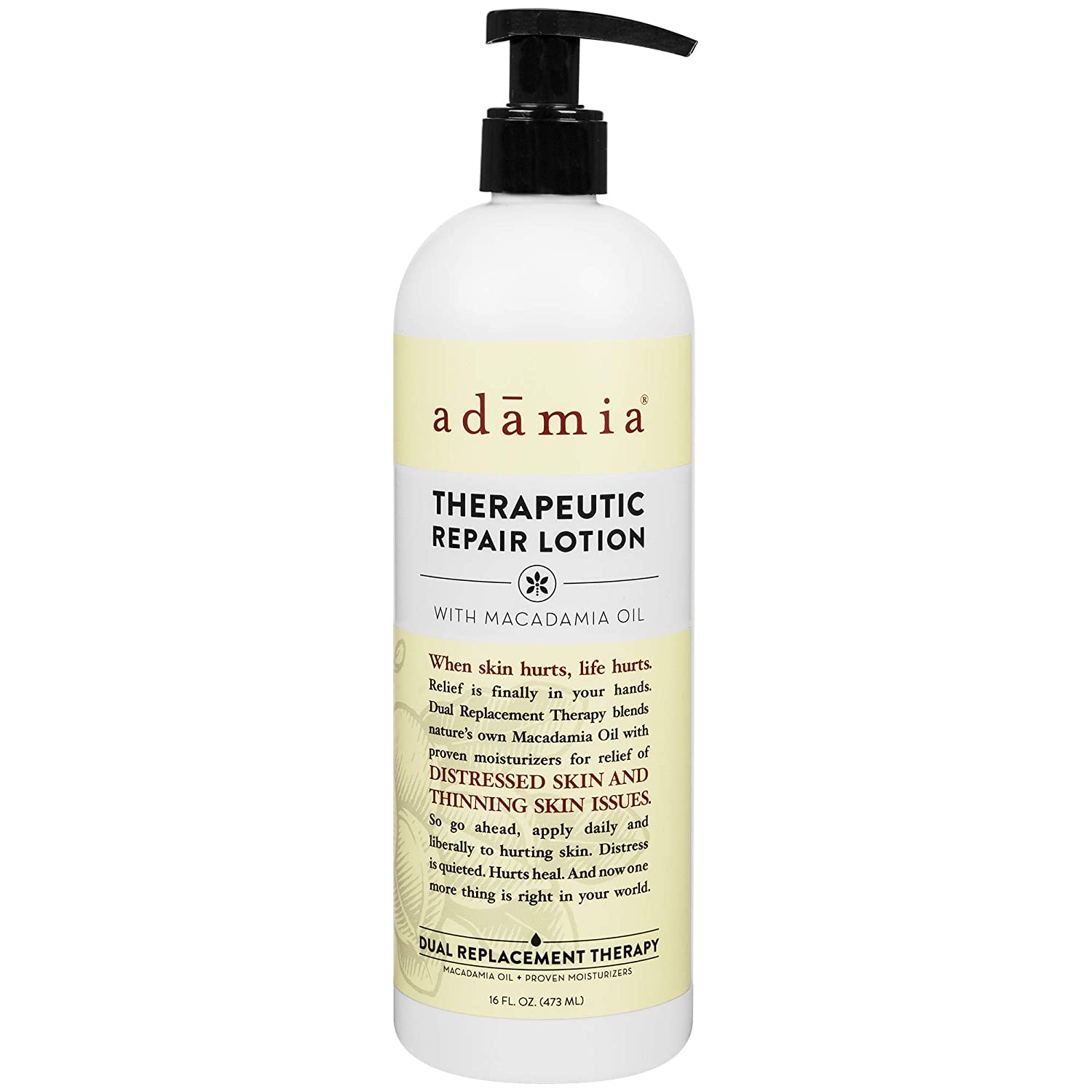 The lotion naturally mimics skin oils allowing them to be absorbed faster and without that undesirable greasy residue. The omega-7 fatty acids provide fast absorption as it penetrates the outer layer and soothes the skin. It reduces skin issues like redness, cracking, burning, flaky, or dry skin find their relief in this lotion. Also, it consists of alpha-tocopherol (natural antioxidants), linoleic acid (helps restore skin's barrier function), squalene (helps with the healing process), and phytosterols (helps reduce itchiness). 
Pros
Fragrance-free
Paraben-free 
Cruelty-free 
Petroleum-free
Soy-free
Cons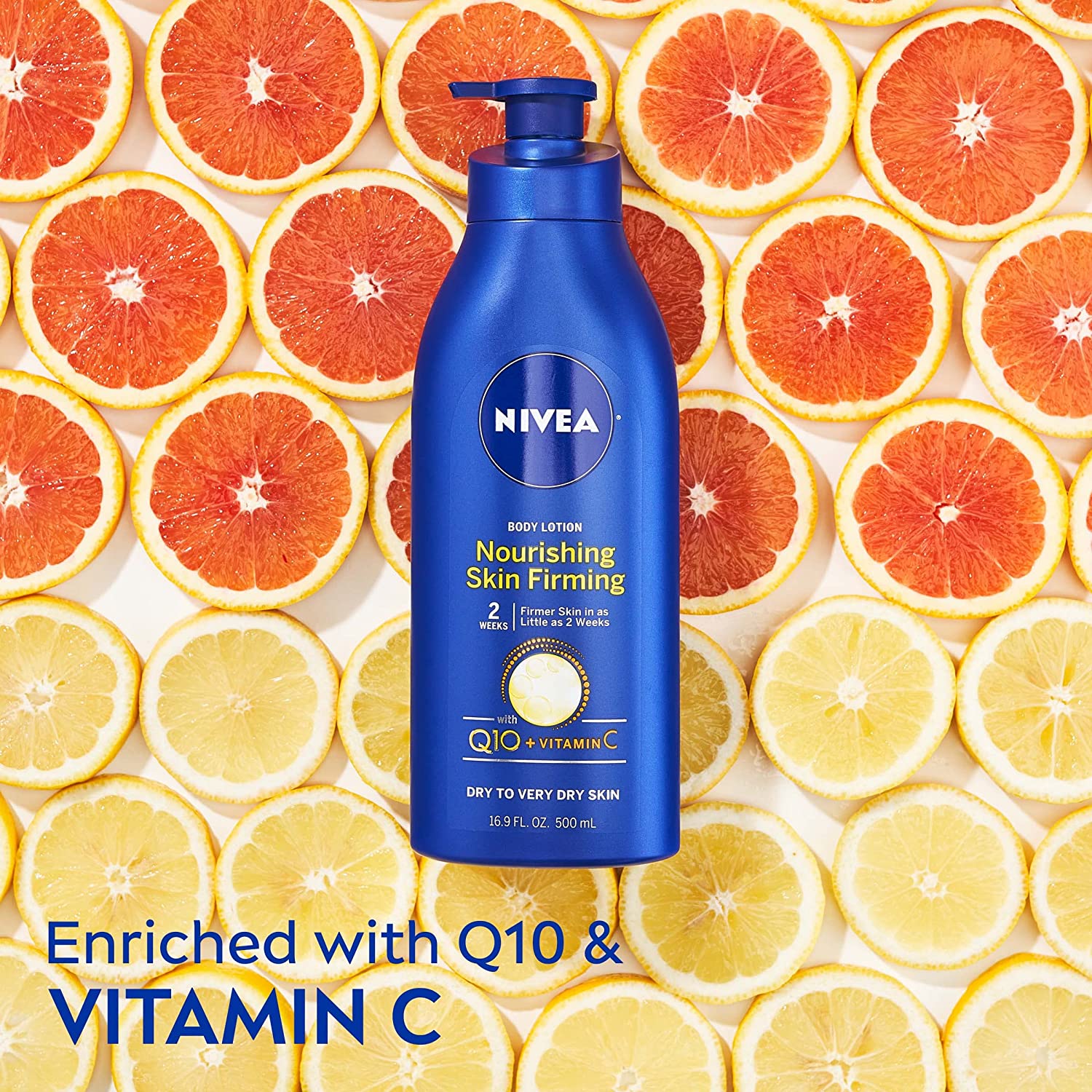 The NIVEA Nourishing Skin Firming Body Lotion contains two antioxidants, Q10 and Vitamin C, which nourish the skin. The Q10 Energy with Vitamin C gives the skin an extra boost of energy that lasts the entire day, leaving the skin feeling active and nourished. The lotion restores the sensation of young skin by noticeably reducing fine wrinkles and softening and smoothing the skin. The fast-absorbing lotion dramatically firms and tightens the skin and hydrates the skin strongly for 48 hours. 
Pros
Budget-friendly
For dry Skin
Rich lotion
Sheer
Cons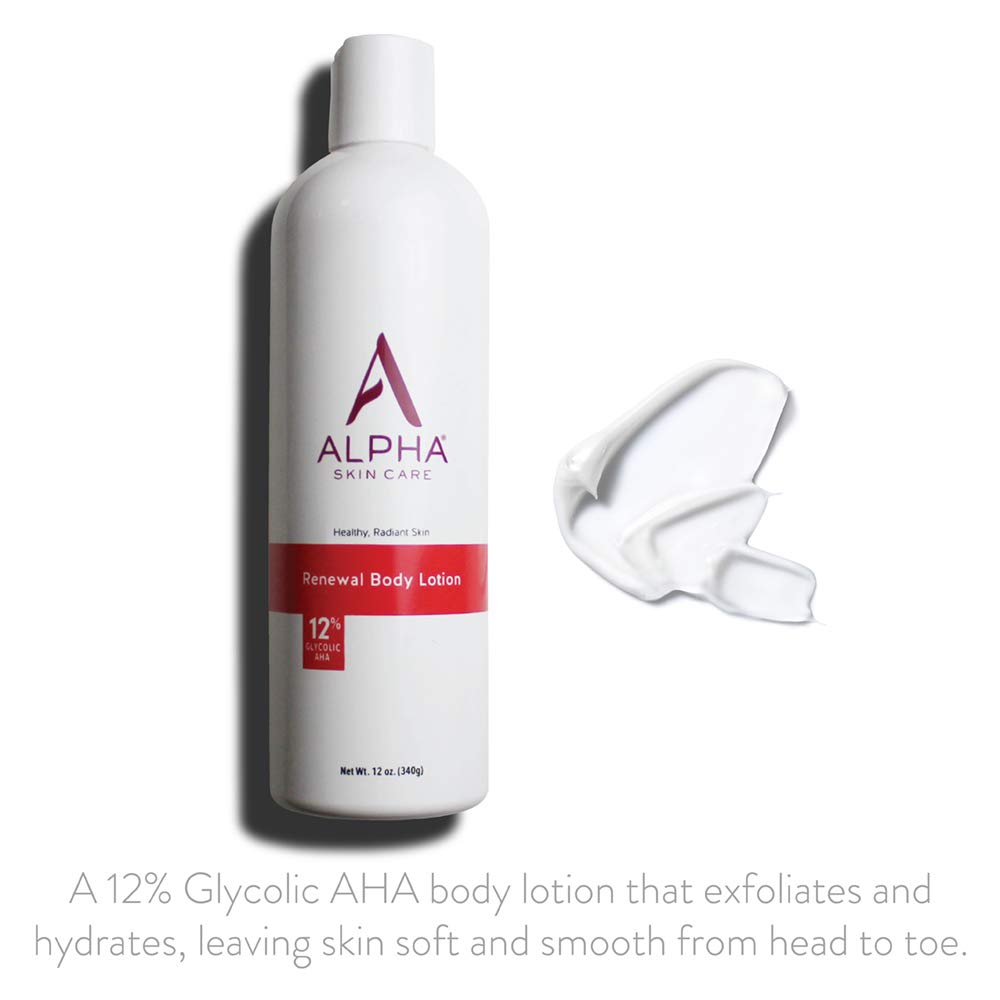 Alpha Skincare Renewal Body Lotion is intended to address a variety of skincare issues, such as dryness, fine lines, wrinkles, age spots, and crepey texture. The lotion may be used to put on trouble spots like your neck or all over your skin, and it's delicate enough to use as a face cream as well. The lotion includes 12% alpha-hydroxy acids (AHAs), which gently exfoliate dead skin cells to reveal a smoother, more radiant complexion, and it has a thick texture for a fuller application.
Pros
Consists active ingredients
Suitable for sensitive skin
Moisturizes evenly
Great for crepey skin
Cons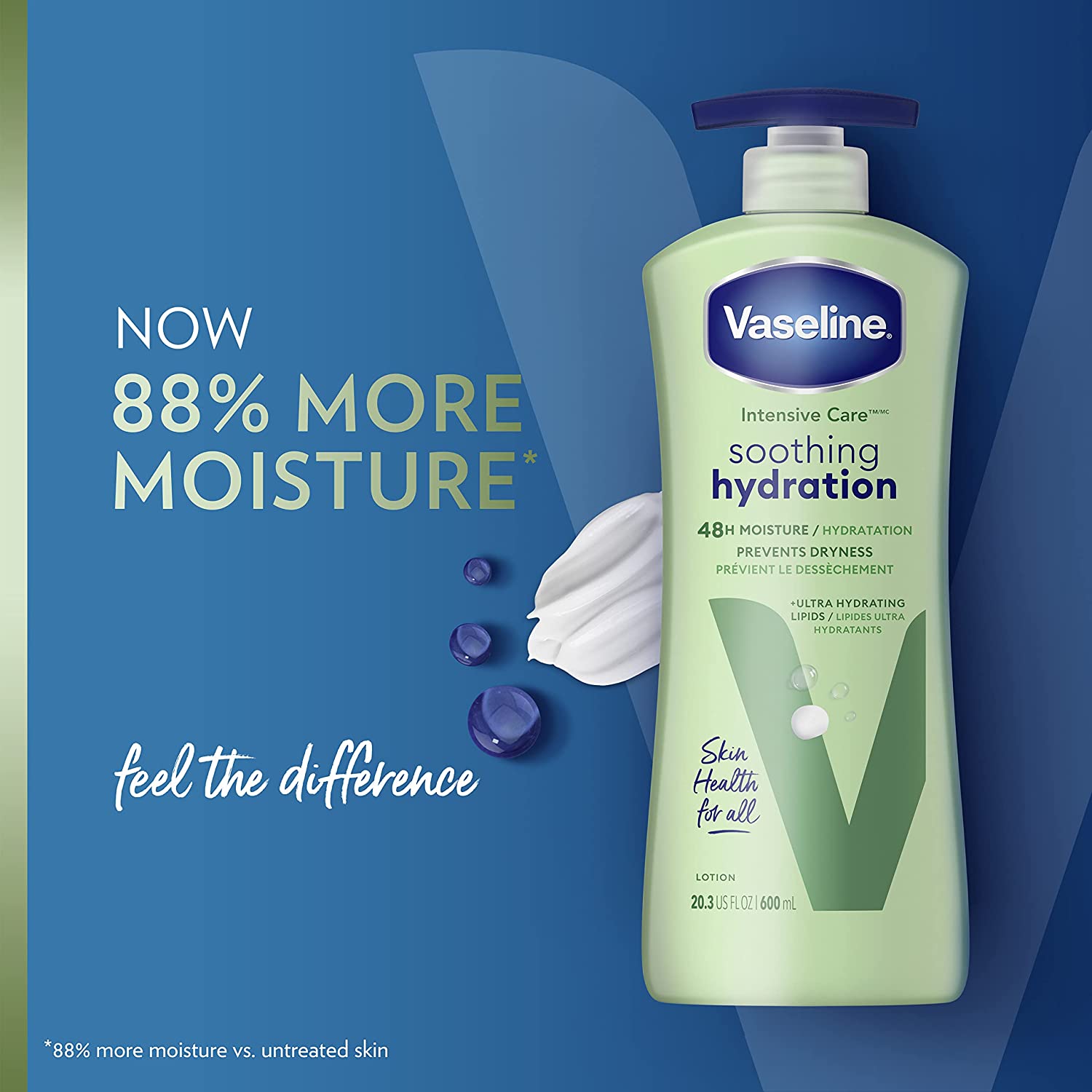 The moisturising lotion contains aloe vera extracts, which refresh, cool, and soothe dry, parched skin. The ultra-hydrating lipids help to strengthen the skin's barrier and replenish moisture from the inside. The lightweight composition provides a fresh sense of deep hydration to your skin and absorbs quickly for abundant moisturization without feeling greasy. This makes it an excellent choice for daily moisturiser for dry skin. It is one of the best body lotions for mature skin due to its moisture composition.
Pros
Consists active ingredients
Phthalates-free
Bisphenols-free
Perfect for dry skin
Available in different sizes
Cons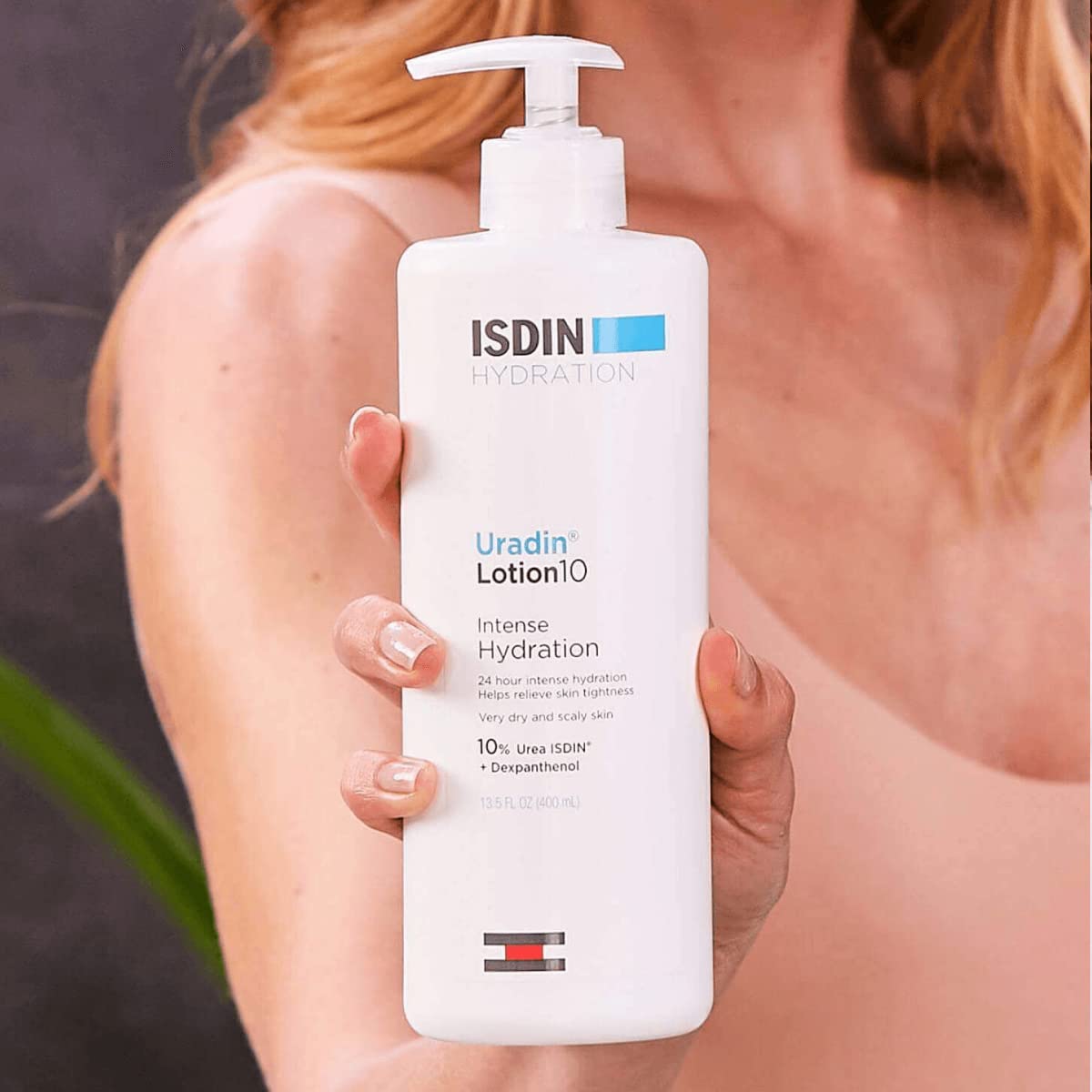 The 10% urea content in the lotion provides 24-hour moisture for sensitive skin and contains itch-relief elements. Its formula is fast-absorbing with emollients and 3% dexpanthenol that helps in restoring the skin's moisture barrier. The lotion works on the skin efficiently by establishing potent levels of hydration on the skin that eradicates potential dry and flaky skin problems instantly. It is the ideal body lotion for dry, crepey, aging, and extremely dehydrated skin, so grab it before it runs out.
Pros
Perfect for extremely dry skin
Optimal hydration
Absorbs quickly
Pleasant scent
Cons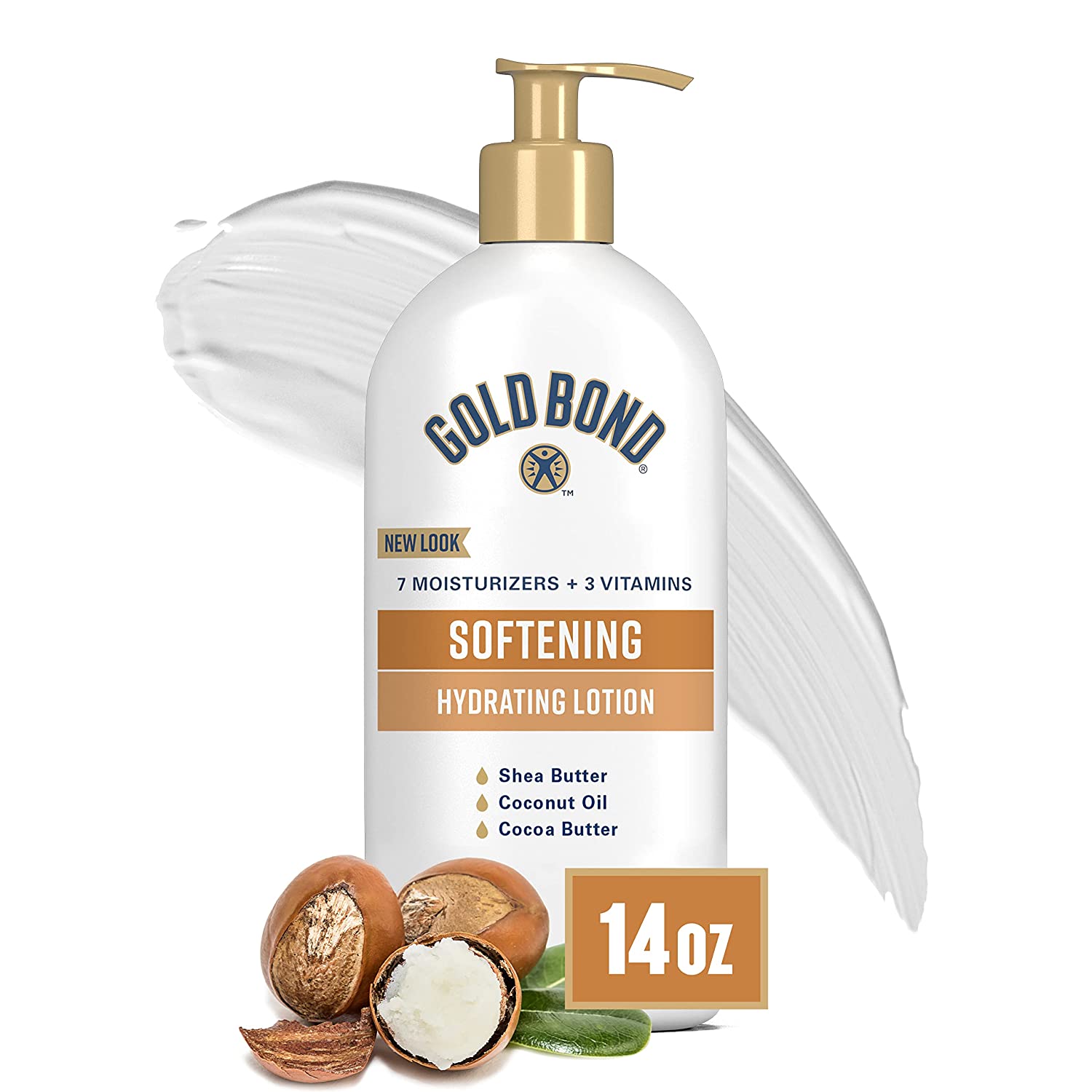 Nourishing components like shea butter, coconut oil, and cocoa butter present in the formula come in very handy for the rescue of dry and scaly rough skin. It consists of essential ingredients like vitamins A, C, and E, which comprise essential fatty acids that help in maintaining the moisture levels of the skin and hydrate it tremendously. The lotion is non-greasy and leaves a soft touch of fragrance after application or use.
Pros
Hypoallergenic
Non-greasy
Spreads evenly
Makes skin extremely soft
Cons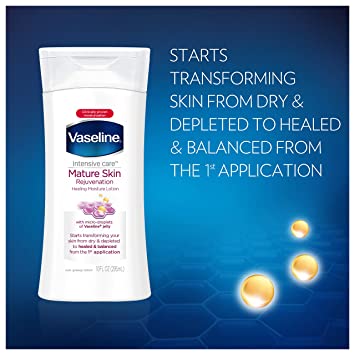 Environmental aggressors and stress can cause the skin to age quicker than usual, which should be tackled early on. The vitamin B3 and PPAR activators present in the rejuvenating lotion can help alter the skin by helping to strengthen the skin's protective barrier and restore depleted lipids. Additionally, it hydrates dry skin by locking in moisture and renewing your skin with nourishing care with the aid of micro-droplets of vaseline jelly.
Pros
Non-greasy
Moisturizes efficiently
Budget-friendly 
Suitable for wintertime
Cons
What to Look for While Buying Body Lotion for Aging Skin?
A lotion with anti-aging properties that combat sun damage and aid in the removal of wrinkles is ideal for mature skin. You should keep the below factors in mind to help you choose the best body lotion for yourself.
Certain antioxidants, such as green tea, licorice root extract, chamomile, and pomegranate, encourage new skin cell formation and are therefore beneficial to aging skin. These ingredients create a fuller texture and experience for their wearer. So try to discover creams that include these components.
The sun's UV radiation is the leading reason for early aging skin. Choose a lotion with an SPF of 15 or higher and chemicals like zinc oxide or oxybenzone that shield from the sun's damaging radiation.
Always test the lotion on your skin before purchasing it. Choose non-greasy lotions that penetrate quickly into the skin. Make certain that you appreciate the feel and scent of the lotion on your skin and that you find it pleasant. 
As you age, the sebaceous glands that produce sebum become underactive. A lack of natural oils and sebum can dry the skin and diminish its radiance. So, these body lotions for aging skin suggested above contain ingredients like ceramide, hyaluronic acid, retinol, and even antioxidants like green tea to help repair the skin and restore its natural glow. The mentioned products are here for your respective needs and we hope you find your best choice. Happy shopping!
Why Trust Pinkvilla? 
Our skincare coach, Anoushka has a profound understanding of all skin-related products for every skin type. Be it serums, creams, or lotions, she will help you pick the best of the best! Taking into consideration the skincare woes of women possessing aging skin, she diligently crafted this comprehensive list of the best lotions to buy. After hours of research, she deduced that these lotions are ideal for rejuvenating, repairing, and rehydrating wrinkled skin. Out of this massive list, Gold Bond Age Renew Crepe Corrector Body Lotion is her top pick due to its special smoothing concentrate and nourishing formula. You can also roll your eyes over the rest of her options and feel free to snag what suits your skin the best. 
Our product experts study the specifications of every product we suggest and try them out to bring what's proven to be worthy of your money, time, and energy. We also have subject matter experts from various fields like Fashion, Skincare, Haircare, Home Decor, and Health & Fitness onboard to make sure our suggestions are credible and trustworthy. You can trust Select to be your faithful shopping guide for all the right reasons!
FAQ's
What body lotion is best for aging skin?
ELEMNT Eletrope Hand & Body Lotion is the best choice due to its active action that renews aging skin immediately.
---
Does body lotion help reduce signs of aging?
es, body lotions provide skin hydration, renew dark spots, and minimize the earlier signs of aging to a great extent.
---
What lotions make you look younger?
Though IT may not make you look younger, they will certainly slow the process of aging by renewing dry and crepey skin. Medix 5.5 Collagen + Caviar Age Control Moisturizer is a great choice for this.
---
What lotion works best on Crepey skin?
Gold Bond Age Renew Crepe Corrector Body Lotion works best on crepey skin.
---
About The Author
Anoushka is certified in Professional Skincare and is a Mass Media (Journalism) graduate from Mumbai University. As an experienced
...
Read more
Top Comments
There are no comments in this article yet. Be first to post one!