10 Premium Eyeshadow Palettes to Grab from Amazon's Great Republic Day Sale '23
These premium eyeshadow palettes, straight from Amazon's Great Republic Day Sale, are must-haves for a beauty enthusiast. Go and grab before you miss them!
Updated on Feb 01, 2023 | 09:09 AM IST | 99.5K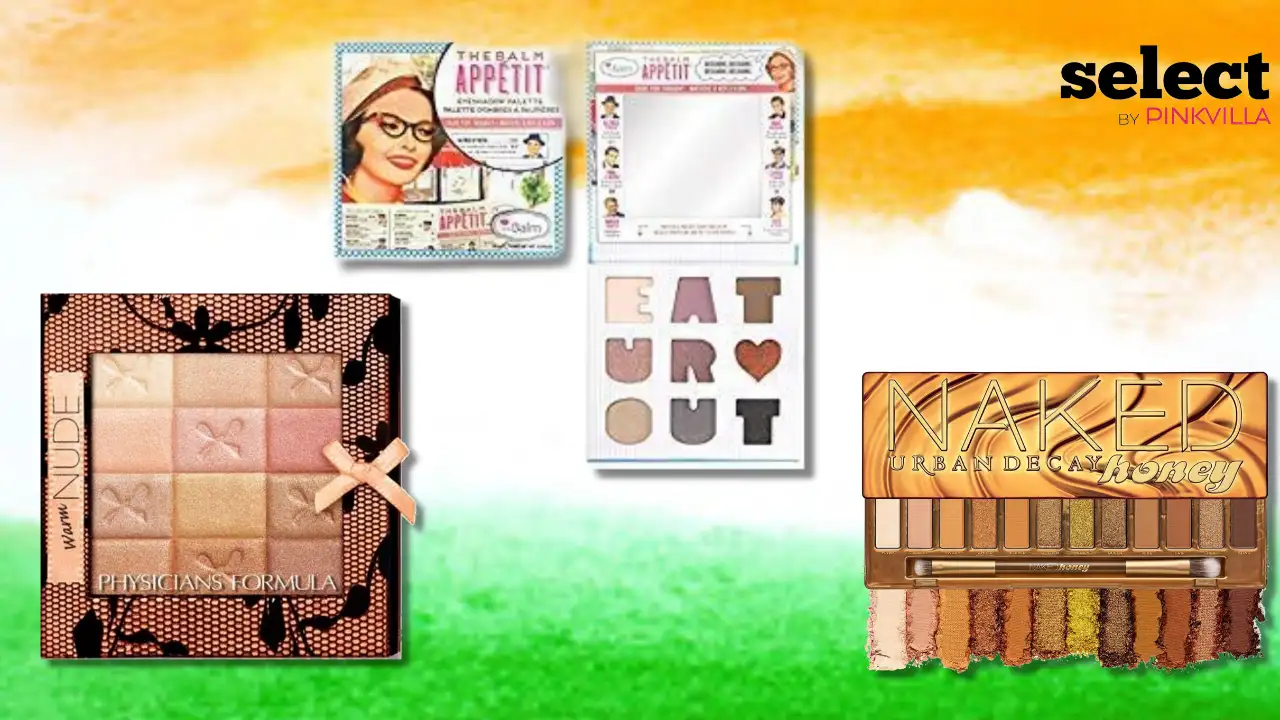 The products curated for this article are independently chosen by the editorial team. If you make a purchase through the
links
mentioned below, we may receive a commission. Check out our
product research & curation process
Amazon's Great Republic Day Sale '23 is here and it is time to grab the opportunity to get your hands on some premium eyeshadow palettes that are usually not on such a steal deal rest of the year. If you are a beauty fanatic, you must not miss this chance to add these selected products to your vanity to create some tempting looks that you have been planning. Take a look at the curation of the top premium eyeshadow palettes below and don't miss to add these to your cart before the sale ends.
10 Premium Eyeshadow Palettes You Need in Your Vanity
1. Urban Decay Naked Honey Palette
Creates endless looks with the most-coveted eyeshadow brand's palette that has already made a rage among beauty influencers. The high-end palette comes with 12 golden neutrals eyeshadow colors that suit most skin colors and undertones, and they range from shimmers to mattes to metallics. The richly-pigmented formula offers a dream-like velvety finish with a great blendable texture. The cruelty-free brand comes with a formula that is free of sulfate, paraben, phthalate, and other harmful ingredients. Grab it today from Amazon's Great Republic Day Sale!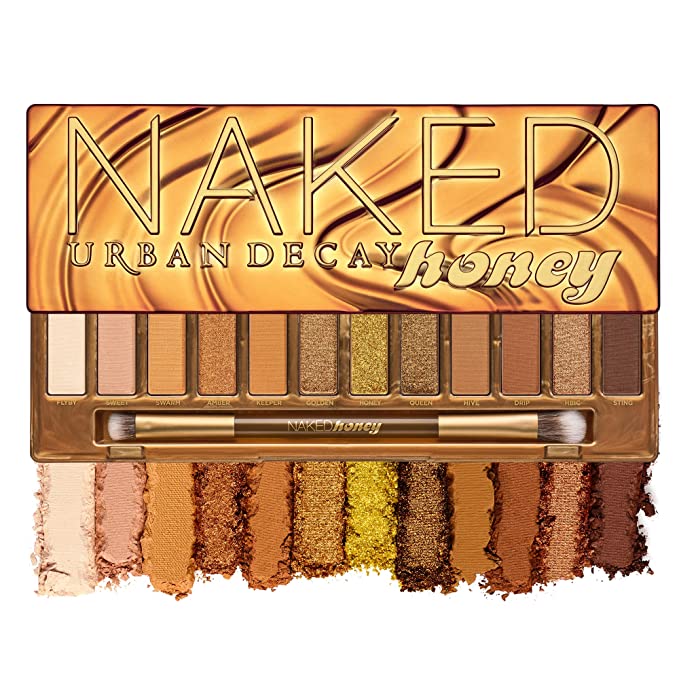 (as of date & time 14-01-2023 10:38 IST)
2. bareMinerals Gen Nude Latte Eyeshadow Palette
An eyeshadow lover can never have enough nude eyeshadows, because why not? You can create endless possible looks with nude eyeshadows! This Bare Minerals eyeshadow palette comes with 6 versatile nude shades that suit any skin color to create any kind of eye look. The product undoubtedly gives a long-lasting effect while ensuring a minimum fallout when you sweep across your eyelid. With moisturizing properties, the shadows don't dry out your sensitive eye area as you wear them all day long. Make use of the Amazon sale to grab this palette at huge discounts!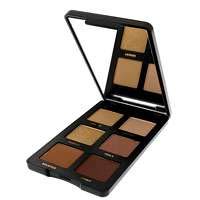 (as of date & time 14-01-2023 10:38 IST)
Shisheido's Kaigan Street Waters Eye palette is best known for having unusual cool-toned eyeshadow colors that are unique enough to create a trend. The creamy powdery consistencies of the quad colors are enough for you to fall in love when you create your favorite eye look. It allows you to experience a second-skin effect that doesn't have the slightest chance of chalkiness. Add this to your cart now!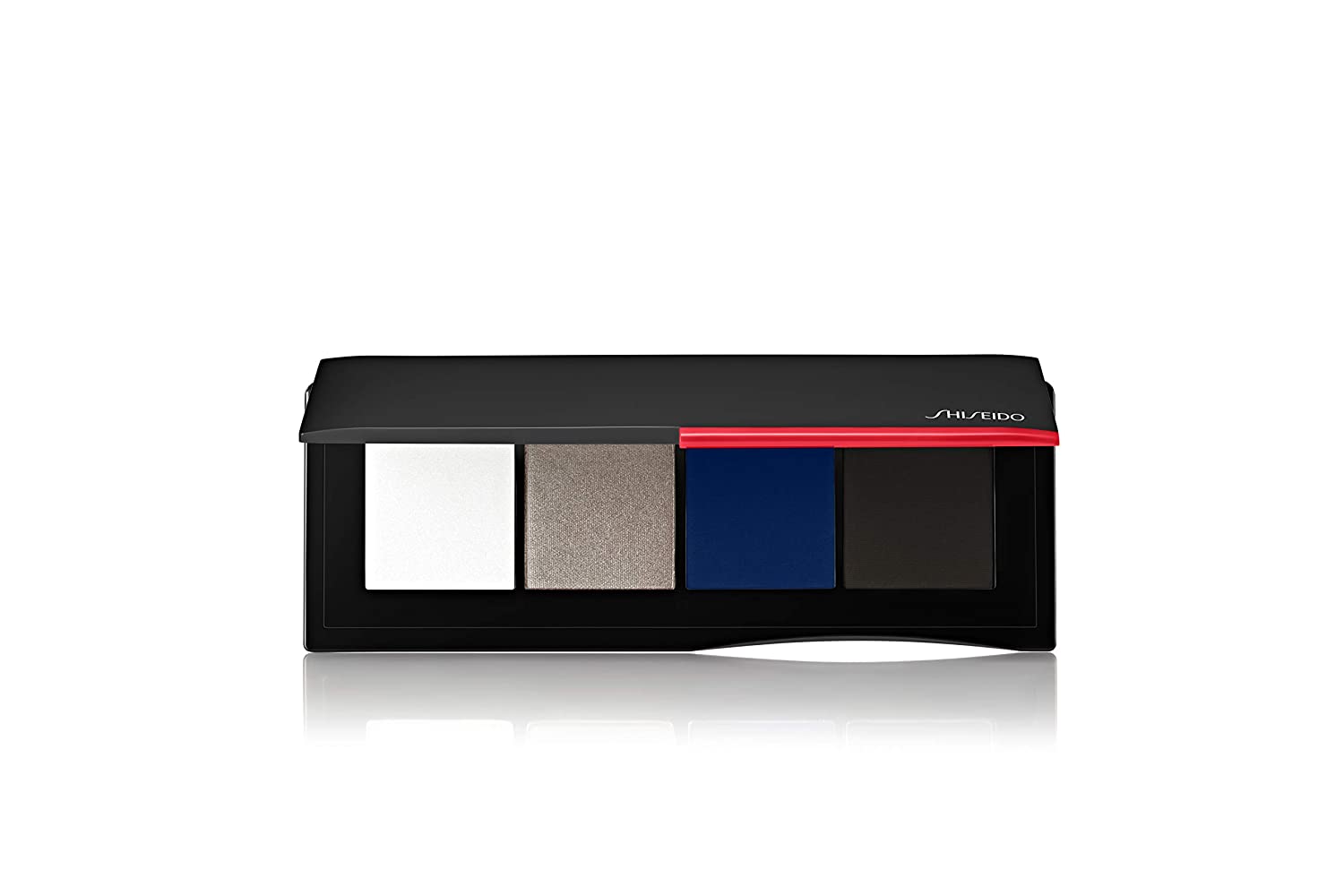 (as of date & time 14-01-2023 10:38 IST)
4. theBalm Appetit Eyeshadow Palette Set
This cutesy eyeshadow palette with a long-lasting formula gives you the freedom to create the best possible looks that you have dreamt of! The pigmented formula comes with alluring matte and shimmery colors that are unique to fall in love with. The eyeshadow palette ensures zero fallout and a dreamy blendable formula that are enough to create a supernatural outcome. Grab this opportunity to add this to your vanity at an unbelievable price!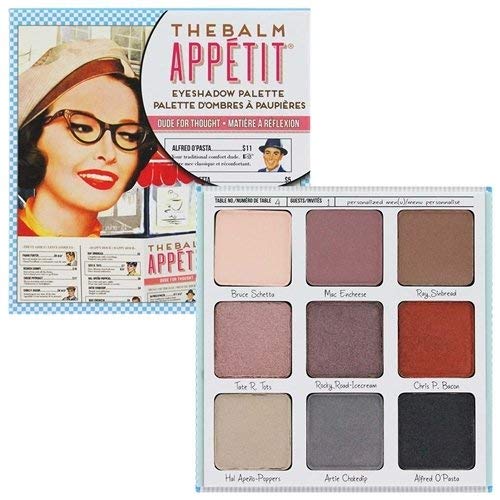 (as of date & time 14-01-2023 10:38 IST)
5. Smashbox Cover Shot Eye Shadow Palette
Welcome this eyeshadow palette into your stash from the brand that needs no introduction! With a cult favorite tag, Smashbox comes with an eyeshadow palette that has already created a permanent place in the vanity of many beauty enthusiasts. The palette offers 2 base shades and 6 alluring colors that range from metallic to matte to shimmers for creating some of the best eyeshadow looks that people are yet to witness. Don't just be obsessed, steal it from the Amazon sale!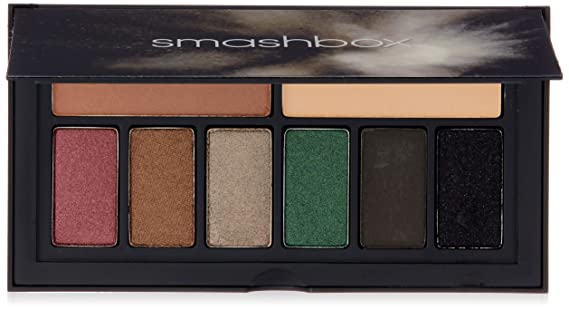 (as of date & time 14-01-2023 10:38 IST)
The nude palette comes with 12 tempting shimmer colors that offer a great blendable texture without any fallout. The versatile eyeshadow palette can be used as bronzer and contour along with creating various eye looks. With premium formula, the palette is best for sensitive skin people who think twice to apply any makeup product. The product comes with the main palette and a flat brush and an eyeliner brush. Grab this on Amazon's Great Republic Day Sale for a steal deal.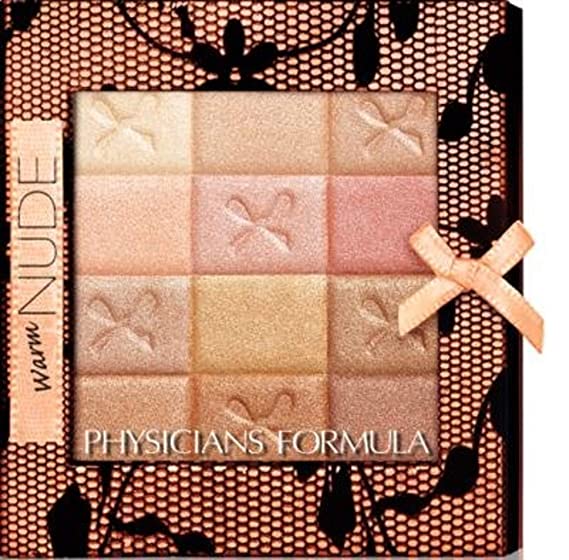 (as of date & time 14-01-2023 10:38 IST)
7. e.l.f. Baked Eyeshadow Palette
Embrace the latest hot beauty product in the makeup town, baked eyeshadow! For the unversed, baked eyeshadows are initially cream eyeshadows that are baked until a desired dry finish is achieved. Now, you can understand why these kinds of eyeshadows claim to have the most amazing blendable texture. This e.l.f. one falls into that category with a long-lasting formula and a shimmery texture. Don't forget to add this to your cart!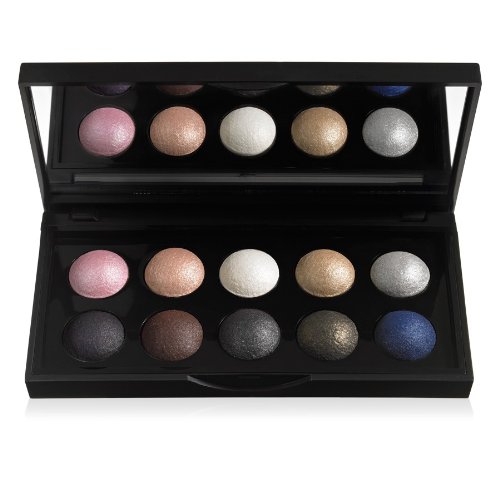 (as of date & time 14-01-2023 10:38 IST)
8. Honest Beauty Everything Eyeshadow Palette
The Honest Beauty eyeshadow palette is what you need if you are looking for a hypoallergenic formula. Loaded with natural ingredients that are not harmful to your skin, the eyeshadow colors ensure the sensitive area of your eyes remains protected all day long without causing any reaction. The 10 tempting shades offer a super velvety texture that blends smoothly without any fallout. The dermatologist-tested palette is free of parabens, mineral oil, silicons, and paraffin.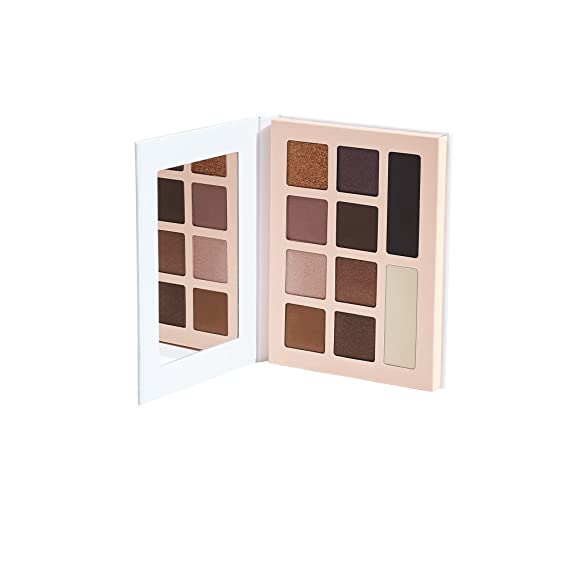 (as of date & time 14-01-2023 10:38 IST)
9. it Cosmetics Naturally Pretty Essentials Eyeshadow Palette
The naturally pretty essentials eyeshadow palette from it Cosmetics comes with 7 appealing shimmery eyeshadows that are versatile enough to opt for any possible makeup look. The premium formula is specially made for sensitive skin to explore the best of it. With a matte texture, the creamy powdery formula is what makeup lovers adore the most! Don't let this chance go and grab it from Amazon's Great Republic Day Sale.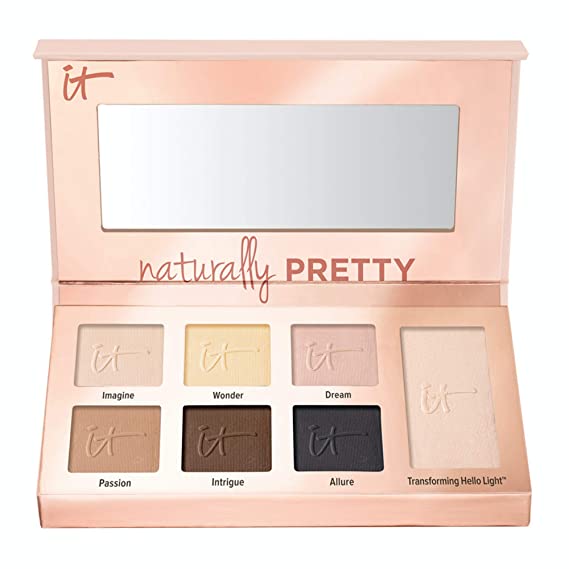 (as of date & time 14-01-2023 10:38 IST)
10. Lamora Best Pro Eyeshadow Palette Makeup
Lamora Best Pro eyeshadow palette makeup comes with 16 intriguing eyeshadow colors that are luxuriously pigmented with an ultra-micronized formula. The staying power of the eyeshadow is worth mentioning and it is indeed one of the most loved eyeshadows online for the exquisite quality it offers. The eyeshadows range from shimmer to metallic and satin to matte which can be used to create a contemporary look people will fall in love with. Order now!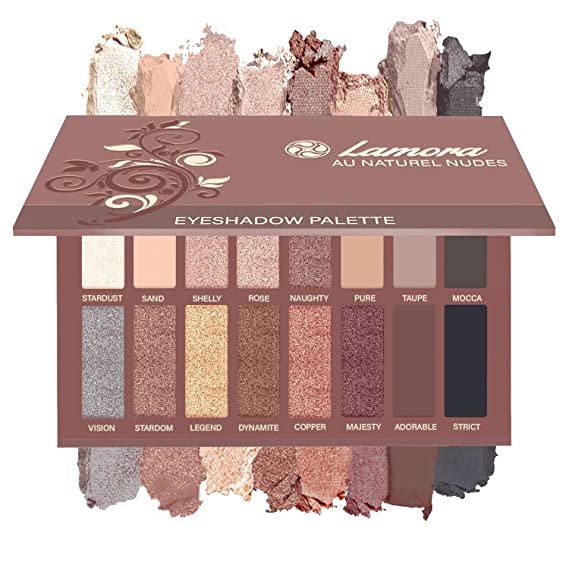 (as of date & time 14-01-2023 10:38 IST)
Eyeshadows are the favorite part of the beauty stash for any makeup lover! Amazon's Great Republic Day Sale is your chance to get your hands on some of the most popular eyeshadow palettes that the beauty industry can't stop raving about. Grab the opportunity to steal them right now!
About The Author
Sayantani is a certified hair and makeup professional turned writer with 2+ years of experience in the same genre. Ap...art from being passionate about imparting knowledge on the things she is enthusiastic about, Sayantani also has a knack for all things creative and aesthetic. When not working, she relies on binge-watching beauty videos and social media surfing for her daily dose of entertainment.
Read more
Top Comments
There are no comments in this article yet. Be first to post one!