10 Stunning Lipstick Combo Packs to Procure from Amazon Great Republic Day Sale
Shop for one of the most astounding lipstick combo packs from Amazon Great Republic Day Sale 2023 at knockoff rates. Hurry up! The sale ends today at midnight.
Updated on Jan 20, 2023 | 04:08 PM IST | 71.3K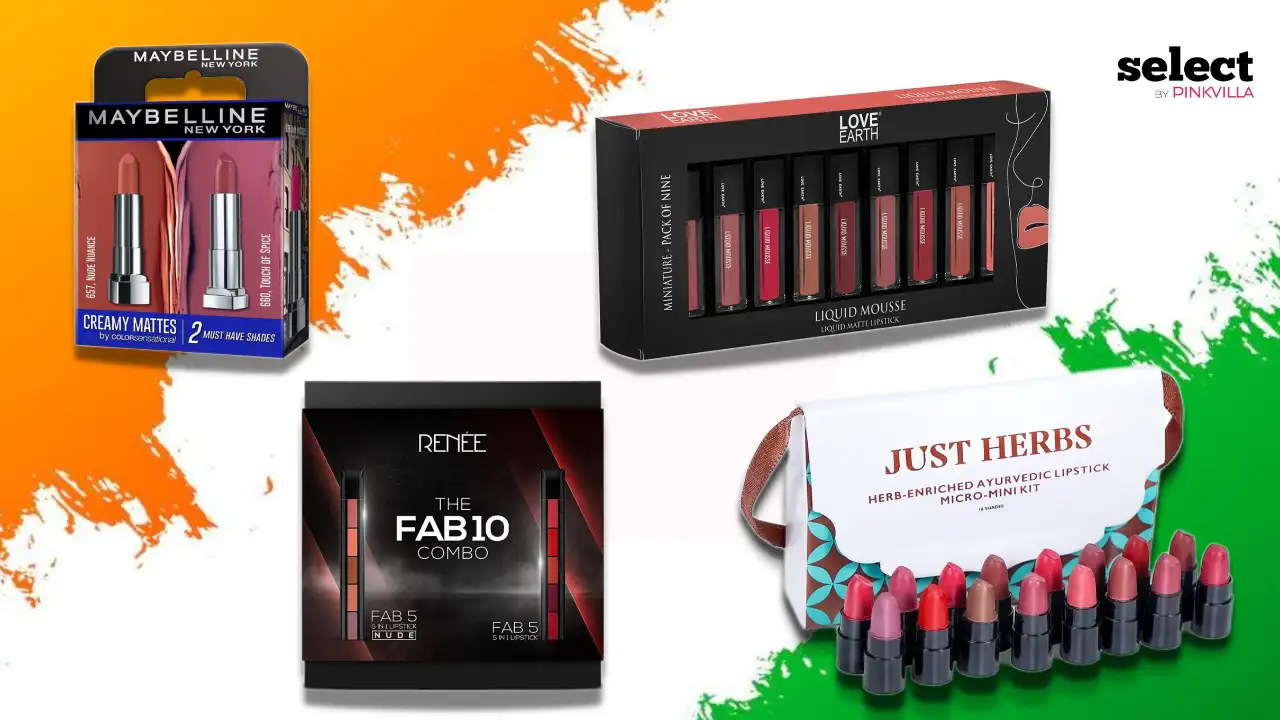 The products curated for this article are independently chosen by the editorial team. If you make a purchase through the
links
mentioned below, we may receive a commission. Check out our
product research & curation process
The clock is ticking at great speed! Just a few hours left for the Amazon Great Republic Day Sale 2023 to wind up its blockbuster deals on the best lipstick combo packs. To ensure that you do not miss any of the great offers, we have jotted down the top 10 combo packs for you. Grab them now and we bet you will never fall short of lipstick shades. Paint your lips until they are pout-perfect and let them look luscious. Head to Amazon, and slide the best of all to your cart, because better late than never.
Lipstick Combo Packs to Runoff With from Amazon Great Republic Day Sale 2023
With magnificent lip-nourishing properties and 5 excellent shades in one stick each, Renee's Fab 10 Combo is a must-have. The lipsticks have an intense color payoff and you get to grab 2 sticks in just one go. The iconic shades have a flawless matte finish and last long on your lips. They are easy to use and help you invest in nude as well as poppy shades of bold reds and pinks. Plus, Amazon has made this combo wallet-friendly.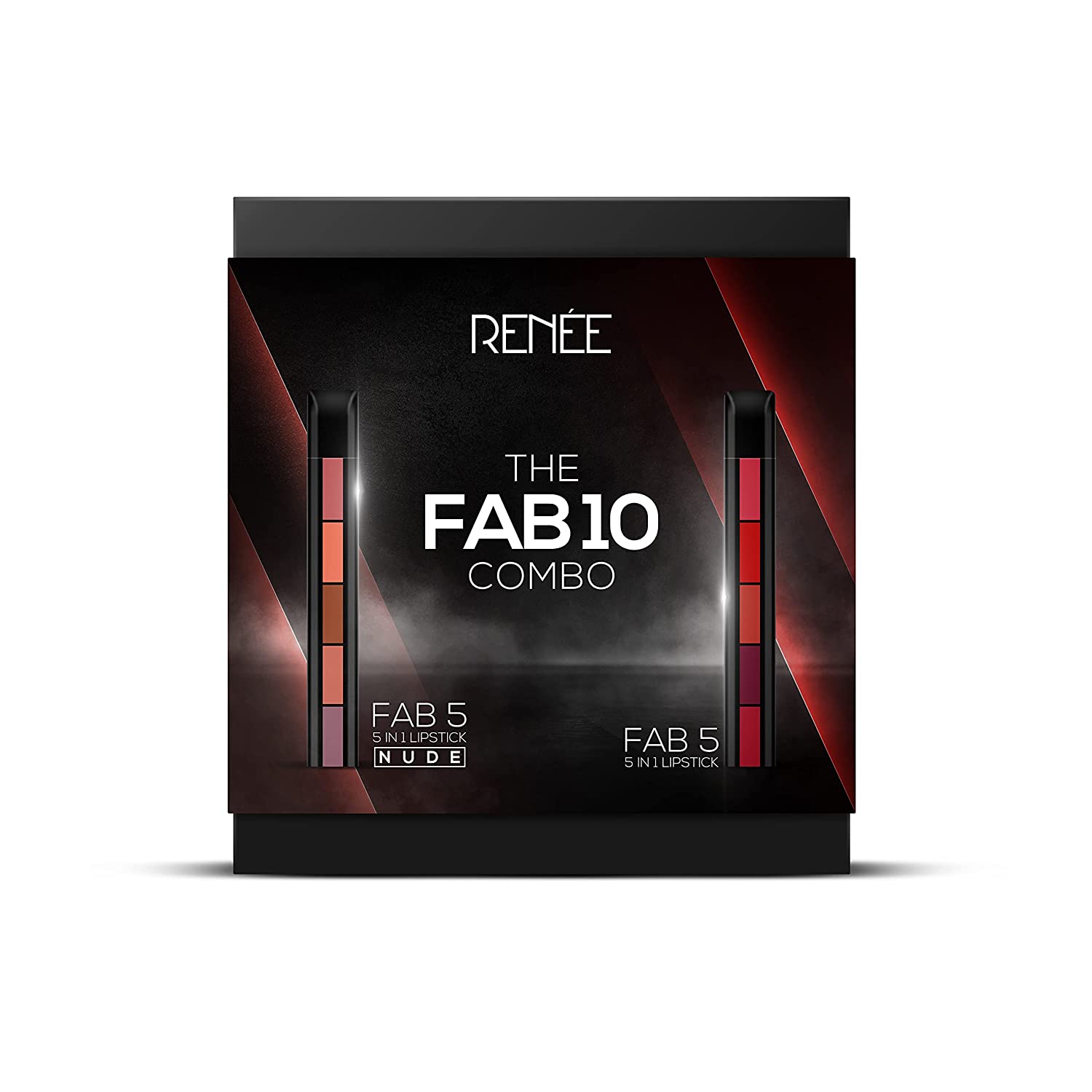 (as of 20/01/2023 13:00 IST)
2. JUST HERBS HERB-ENRICHED AYURVEDIC LIPSTICK MICRO-MINI KIT
There is no count on the number of lipsticks a woman can own. So, here is another super lipstick combo pack right at your screen available at a discounted price. Herb-enriched Ayurvedic Lipstick Micro-Mini Kit from Just Herbs contains 16 gorgeous shades. With a wholesome Ayurvedic formula, these lipsticks strive to nurture and repair your lips to the maximum. The best part is that they last straight for up to 6 hours.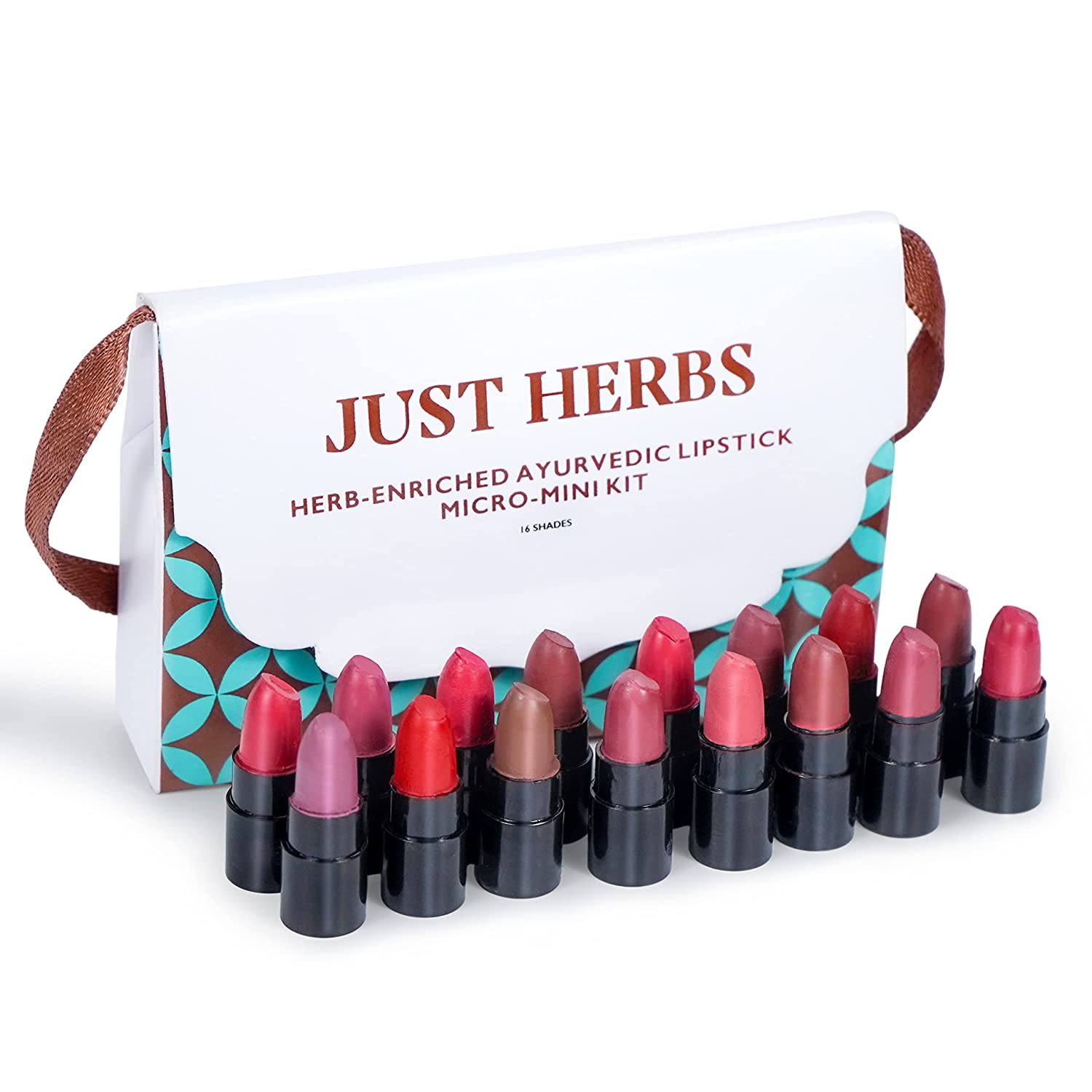 (as of 20/01/2023 13:00 IST)
3. Maybelline New York Matte Lipstick - Pack of 2
To keep your lips moisturized for a prolonged period of time, glide a Maybelline New York Matte Lipstick. This lipstick can now be availed in a pack of 2. Nude Nuance and Touch of Spice are the two shades that you get in this pack. So, whether you wish to keep your look neutral or bold, you can have the right shade in your hands. The velvety texture of the lipstick paves way for one-stroke application and thus you need not rub the lipstick onto your lips to achieve the desired shade. Grab it now or else it might run out of stock.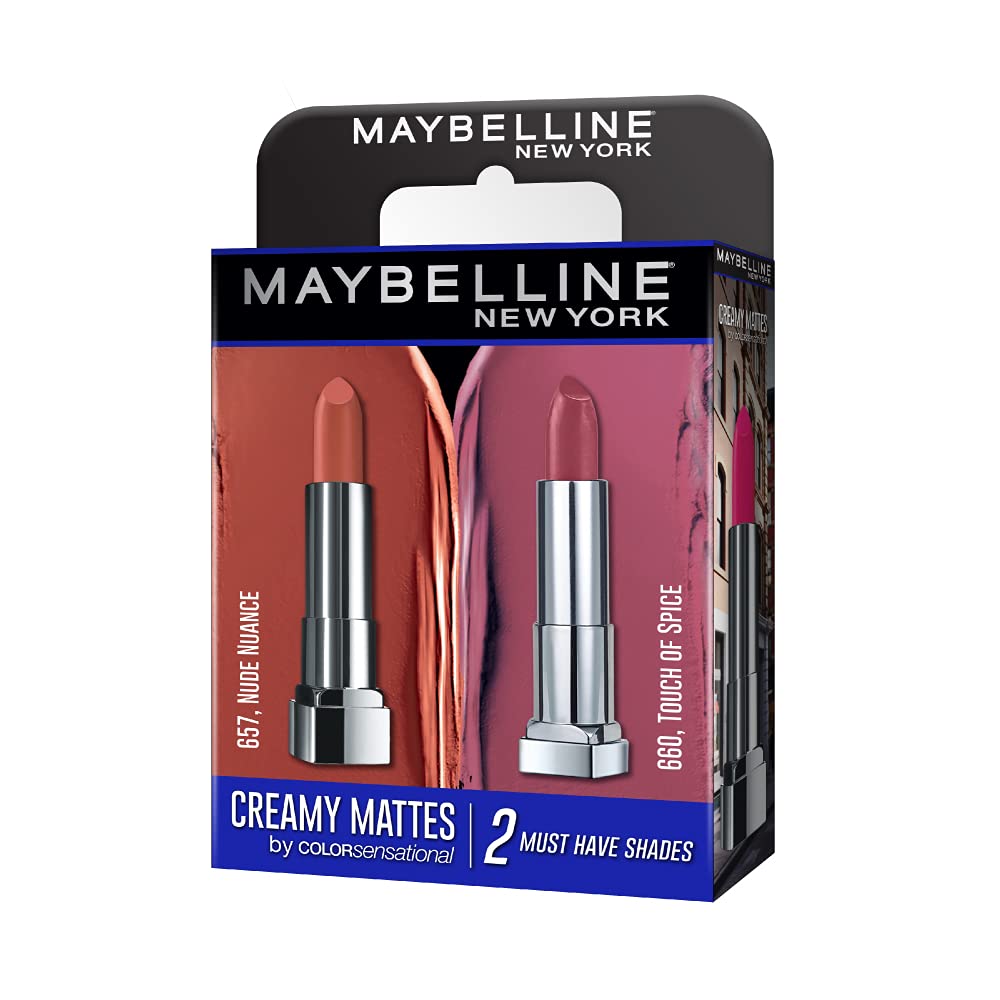 (as of 20/01/2023 13:00 IST)
4. JUST HERBS HERB-ENRICHED MATTE LIQUID LIPSTICK KIT
If you love liquid lipsticks, then this set of 5 Herb Enriched Matte Liquid Lipstick Kit from Just Herbs is specially crafted for you. The lipsticks are vegan, non-drying, non-feathering, and hydrating. The lipstick kit contains shades like deep red, nude, and brown to suit every mood. This kit is available in three types so you have a chance to pick whichever shades you like. All thanks to Amazon for making this kit pocket-friendly and perfect for liquid lipstick fangirls.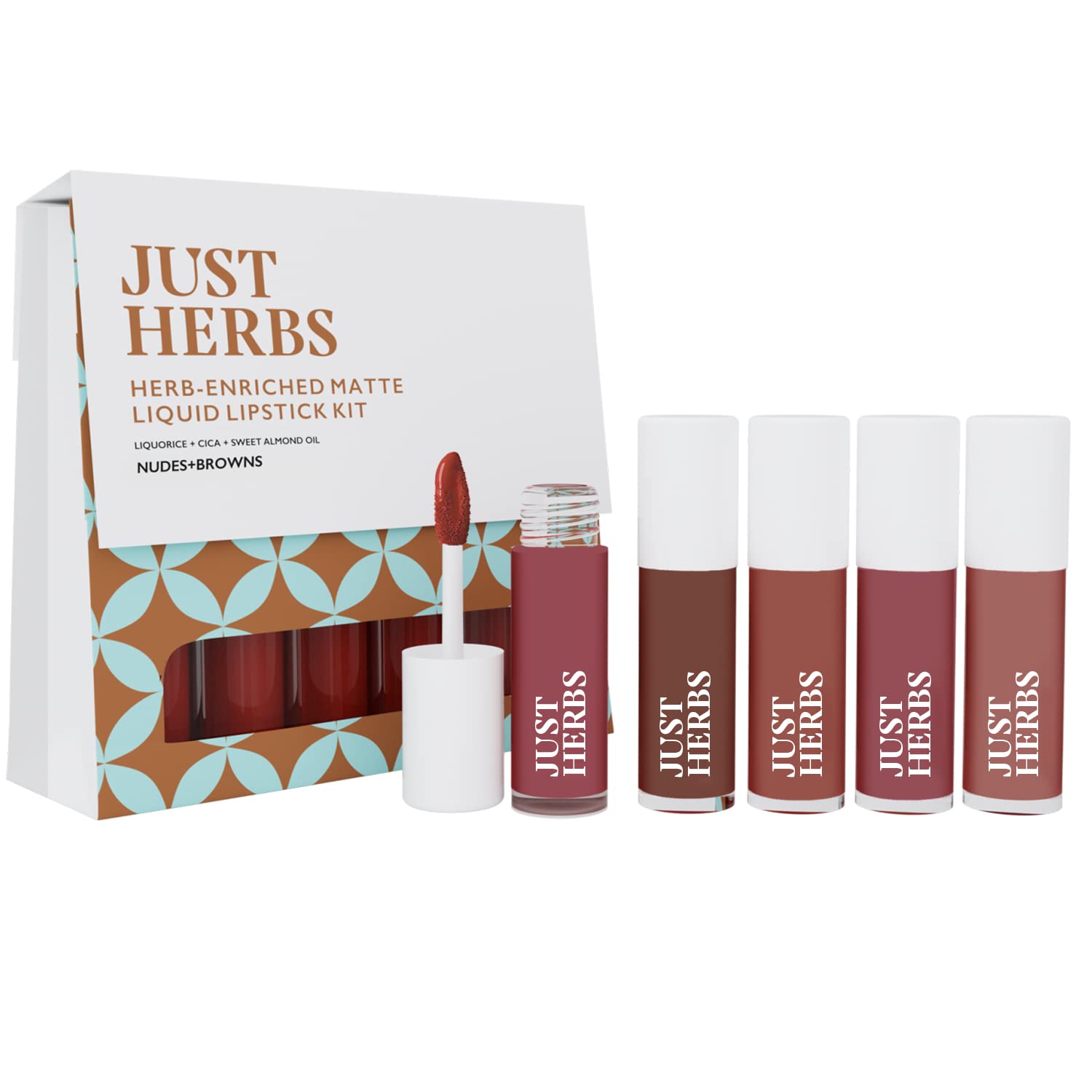 (as of 20/01/2023 13:00 IST)
5. MyGlamm POPxo Power Trip Mini Lip Kit
This Mini Lip Kit from MyGlamm POPxo is a cute little kit that you can easily slip into your purse. The kit comes with three creamy matte bold lipsticks that are enriched with the goodness of vitamin E and other moisturizing properties. Secondly, the lipsticks are crafted with a lightweight formula and help you ace those luscious lips in just one swipe. So, slide this kit into your cart and be thankful for Amazon to help you invest in some good-quality affordable lipsticks.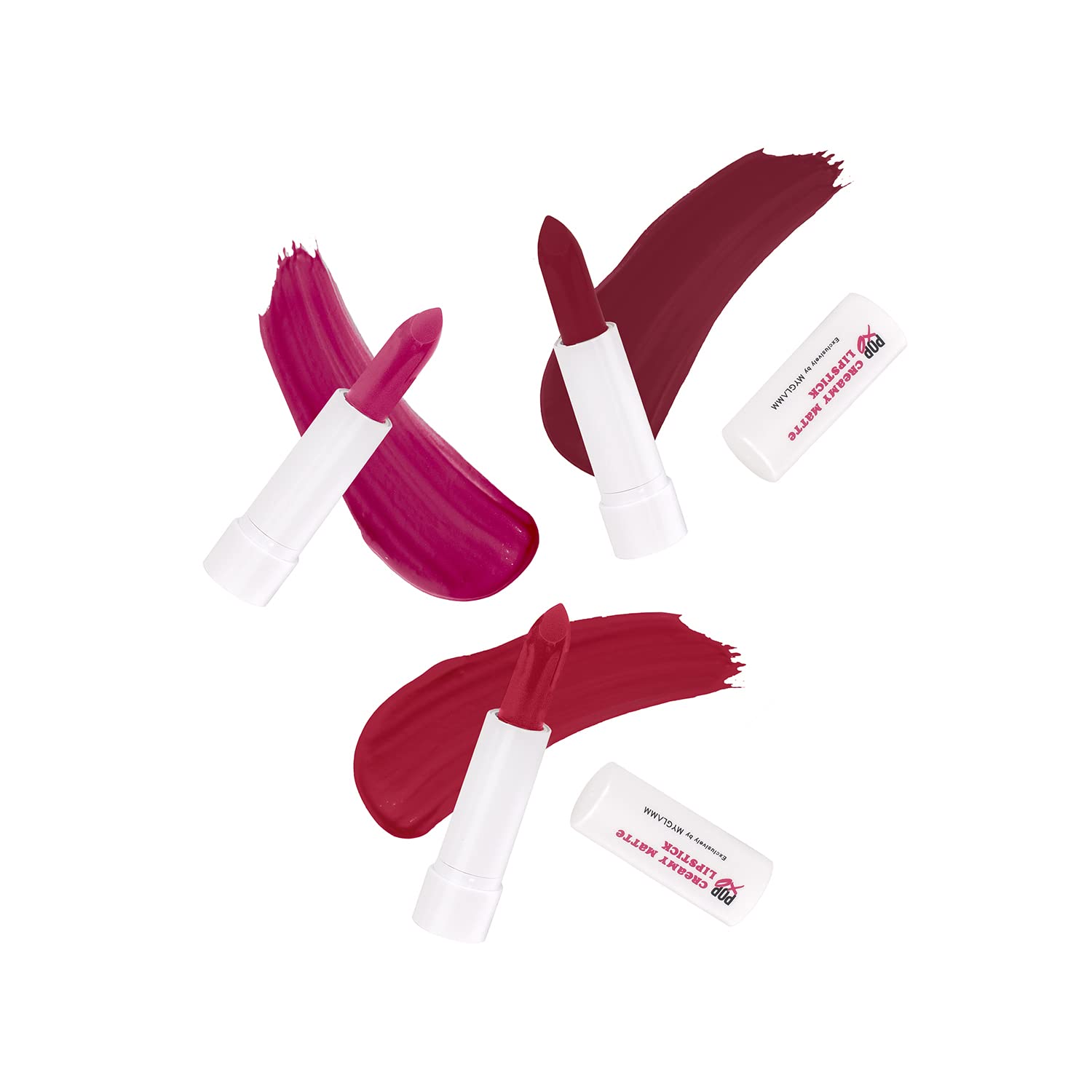 (as of 20/01/2023 13:00 IST)
6. LOVE EARTH LIQUID MOUSSE MATTE LIPSTICKS - PACK OF 9
Why buy one lipstick when Amazon's Republic Day Sale is giving you the golden opportunity to bring home a set of 9 at a jaw-dropping price? Check out Liquid Mousse Matte Lipsticks from Love Earth. All of these 9 liquid lipsticks are formulated with vitamin E and jojoba oil. They are non-sticky, vegan, and water-proof. With no harmful chemicals and a cruelty-free formula, this combo pack has managed to grab the hearts of all makeup junkies.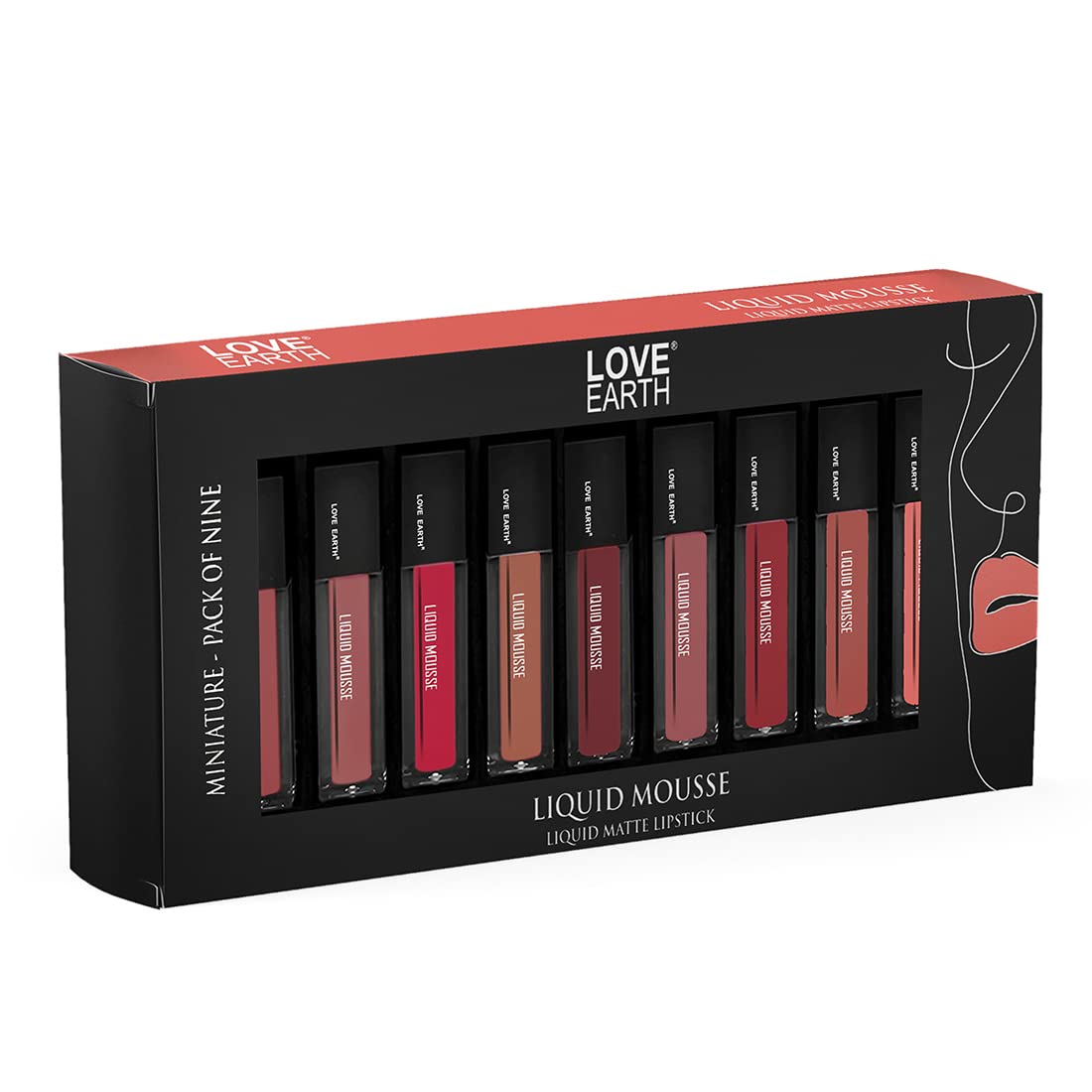 (as of 20/01/2023 13:00 IST)
7. Mamaearth Moisture Matte LONGSTAY LIPSTICK Combo
Espresso Brown and Plum Punch are the two shades that this Mamaearth Moisture Matte Longstay Lipstick Combo comes with. Loaded with vitamin E and avocado oil, these lipsticks stay for up to 12 hours and seal the moisture for 8 hours. They are smudge-proof and lend your lips an intense color. Since these lipsticks are smudge-proof, you need not fix them or keep reapplying them. Lastly, the vibrant velvety shades suit all skin tones. Today, you have the last chance to get your hands on such an unmissable Amazon deal as Republic Day Sale ends at midnight!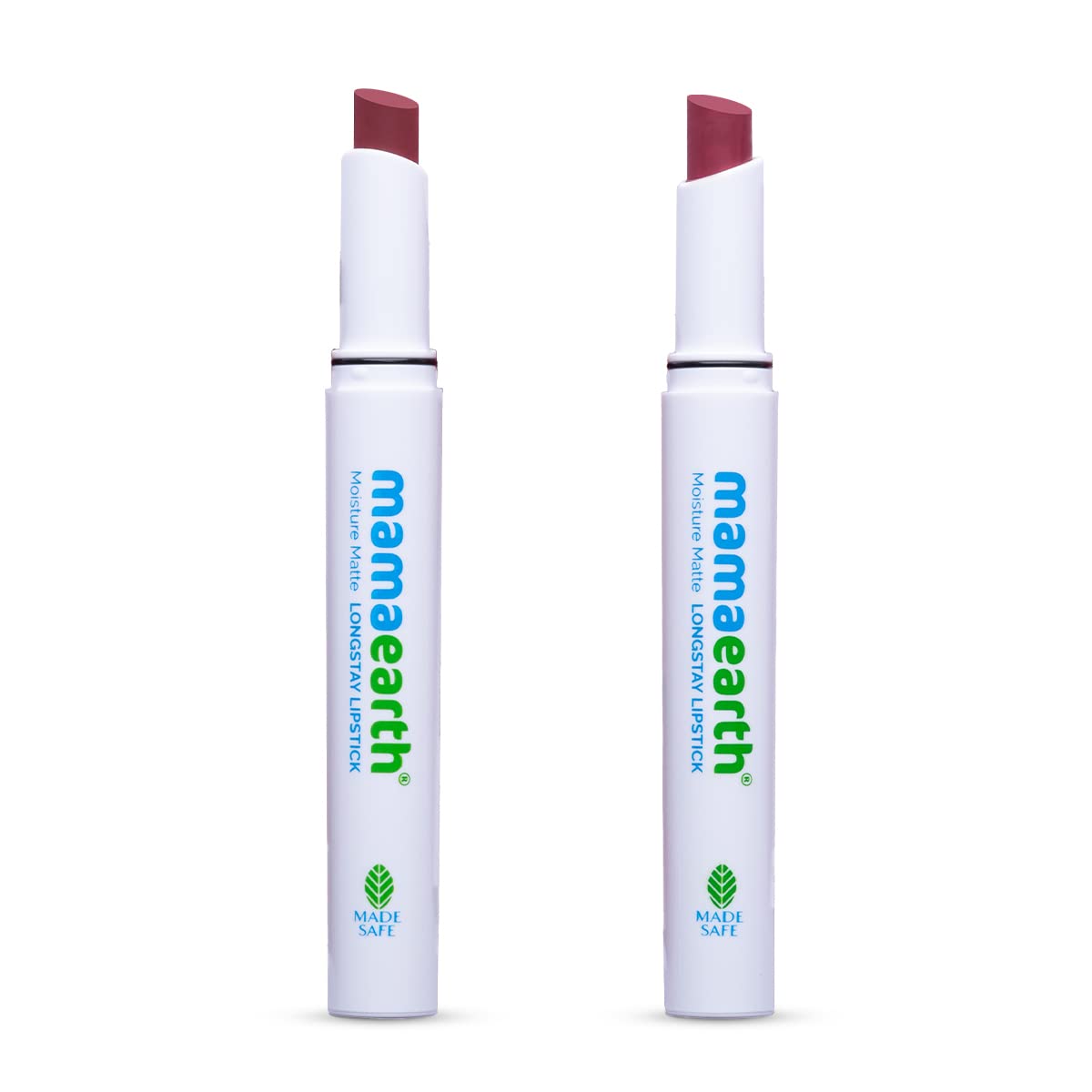 (as of 20/01/2023 13:00 IST)
This lipstick box from Mars is a set of three red and brown-hued lipsticks that accentuate your look of the day seamlessly. They possess a very creamy texture and glide onto your lips like butter. After immediate application, you might find the lipsticks a little wet but they soon dry down leaving behind the perfect matte finish. Be grateful for Amazon's Sale for helping you snag this drugstore makeup brand at half of its original price.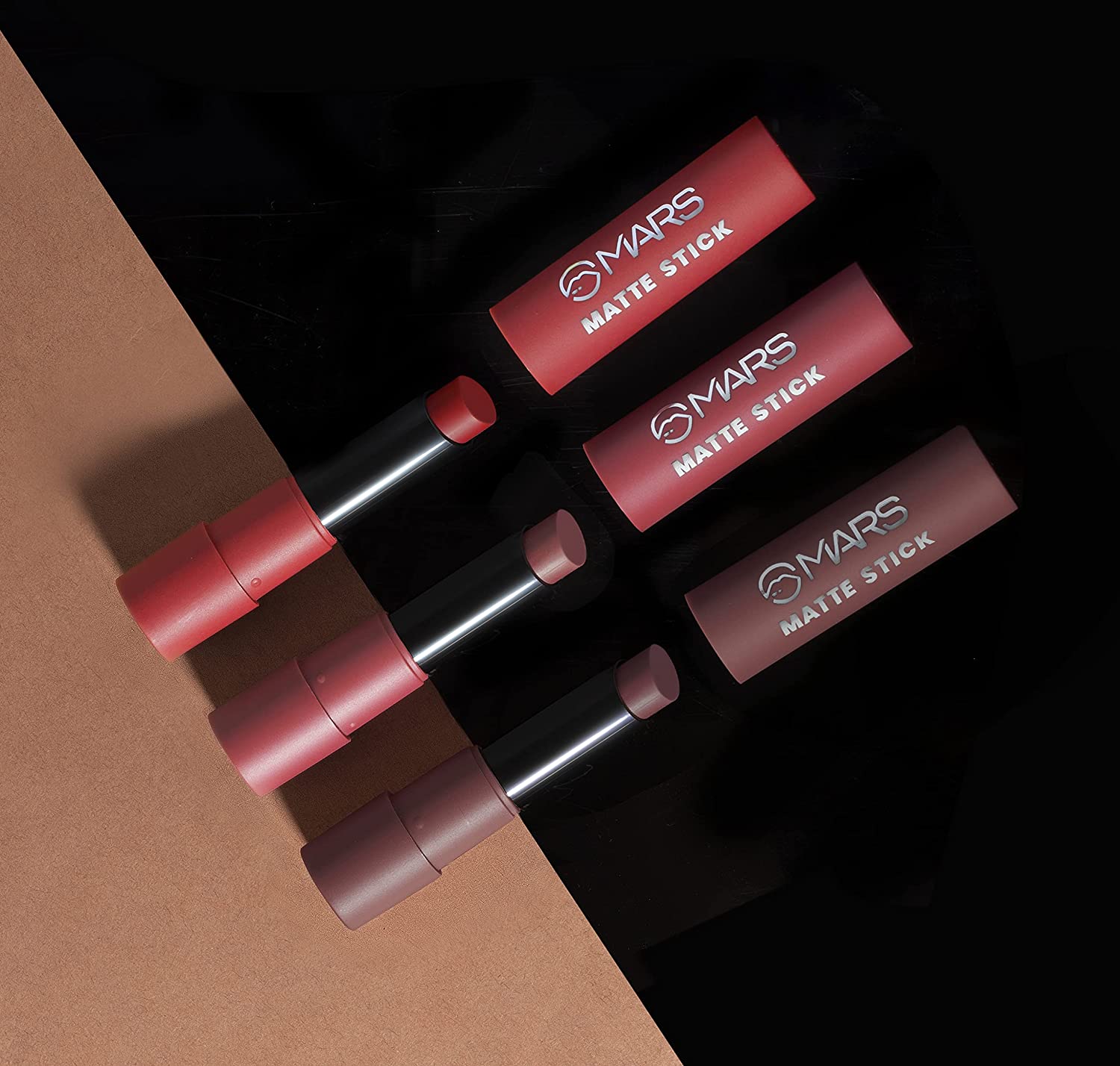 (as of 20/01/2023 13:00 IST)
9. RENEE CHECK MATTE LIQUID LIP COLOR - Combo of 4
This is yet another combo of 4 lipsticks introduced by Renee. Honestly, these moisturizing lipsticks are nothing less than a magic wand. With just one swipe, you get to flaunt beautiful bold pout-perfect lips. The rich matte look and velvet-like texture are the two reasons why you must get hold of this combo pack. These lipsticks are made up of jojoba oil, vitamin E, and macadamia oil. Thus, you need not worry about the health status of your lips. Don't think much! Just seize the pack when on sale or you might stare at it with teary eyes.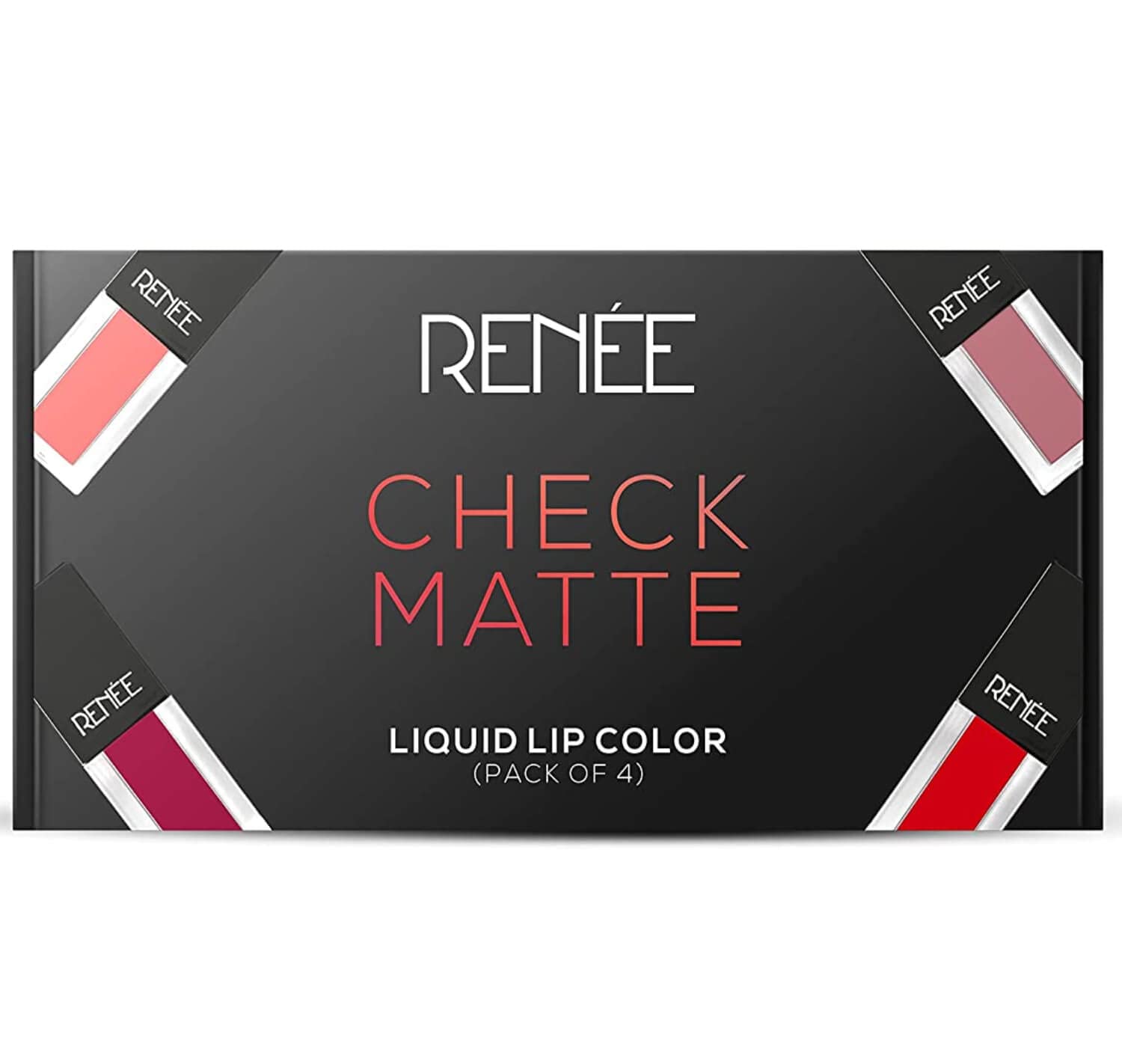 (as of 20/01/2023 13:00 IST)
10. Iba Halal Pure Lips Long Stay Matte Lipstick Combo
No matter how many liquid lipsticks you own, you just cannot take your eyes off these three bullet lipsticks introduced by Iba Halal. Their astonishing shades like ruby red, pure red, and maroon burst are perfect for a makeup buff who is more inclined toward dark and bold lip colors. These highly-pigmented lipsticks are free from preservatives and vegan. Thus, purchasing this combo pack from the Amazon sale is a really good idea to save your money for future purchases.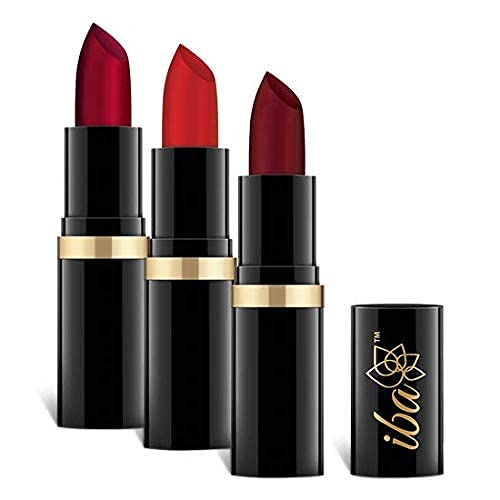 (as of 20/01/2023 13:00 IST)
Phew! Jotting down these phenomenal lipstick combo packs from Amazon Great Republic Day Sale 2023 was a task. But we enjoyed curating it for you. After all, we are here to help you save a fortune in the most breezy way. The sale comes to an end today, but we are glad you were able to steal deals even at the last minute. Now, go, and get ready for some pout-perfect selfies to upload on your gram!
About The Author
Ankita is a budding journalist and a certified fashion expert. If the Fashion police were an official organization, A...nkita would definitely be a member of it as she patrols the internet for new trends and blunders that are associated with the fashion industry. Ankita makes sure that her experience and knowledge become the foundation of all the content she puts forward to her readers. Storytelling, dancing, reading novels, and binge-watching movies are her favorite pastime activities.
Read more
Top Comments
There are no comments in this article yet. Be first to post one!