Best Lipsticks under Rs 500 to Grab from Amazon's Great Republic Day Sale 2023
Say hello to luscious lips and goodbye to touch-ups with these affordable lipsticks under Rs 500. Get the best offers on these bold lip shades only at Amazon.
Updated on Jan 31, 2023 | 04:17 PM IST | 87K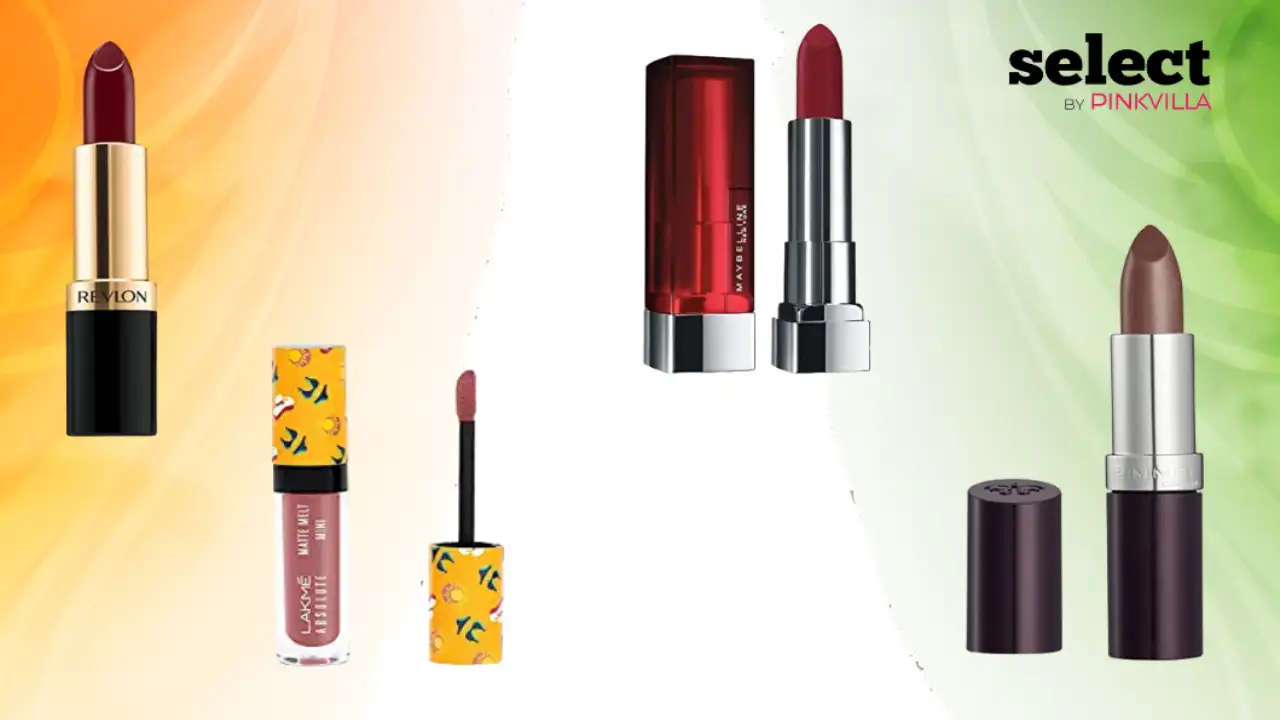 The products curated for this article are independently chosen by the editorial team. If you make a purchase through the
links
mentioned below, we may receive a commission. Check out our
product research & curation process
Imagine this - you are at a party looking your best with a fantastic outfit paired with beautiful makeup. You are having a gala time partying and meeting with people! You glance at a mirror and see your lipstick has worn out. This is the plight of many people, which is why investing in lipsticks that stay on for a long time and give you a bold look is essential. Lipsticks not only enhance the entire makeup look but also boosts confidence. The market is flooded with various cosmetic products, but not all are pocket-friendly. Here we have picked the best lipsticks under Rs 500 that you can get from Amazon's Great Republic Day Sale 2023. Don't worry about the quality of these lipsticks, as you won't have to compromise anything. The top-notch formulations in these lipsticks prove that being expensive doesn't always mean being better!
Get Luscious Lips with These Top 10 Lipsticks under Rs 500 from Amazon
1. RENÉE Fab 5 5-in-1 Lipstick
Are you tired of stocking lipsticks in different colors? RENÉE Fab 5 5-in-1 Lipstick can be your one-stop solution! It comes with five exciting matte shades in one stick. This matte lipstick is lightweight and is made with lip-moisturizing ingredients like sunflower seed oil, jojoba oil, vegetable wax, and coconut oil. This non-feathering lipstick gives a bold look with one application. This cruelty-free lipstick glides easily and stays on the lips for a long time without drying. It provides full coverage and is suitable for people with all skin types. With just one stroke of this creamy lipstick, you'll be ready to rock the look!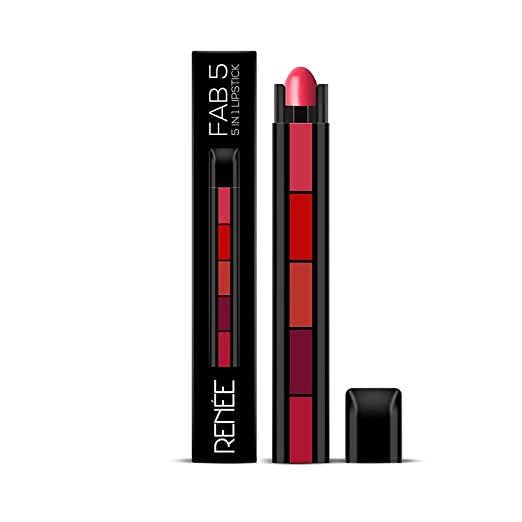 (as of 18/01/2023 13:00 IST)
2. SUGAR Cosmetics Nothing Else Matters Longwear Lipstick 06 Pink Aloud
This lipstick from Sugar Cosmetics is a promising addition to your makeup kit as it covers you for all occasions. This premium matte lipstick is water-resistant and enriched with vitamin E. It is one of the best lipsticks under Rs 500 that stays all day long without smudges. It doesn't contain parabens and is safe for your skin. You can use it every day without any hassle.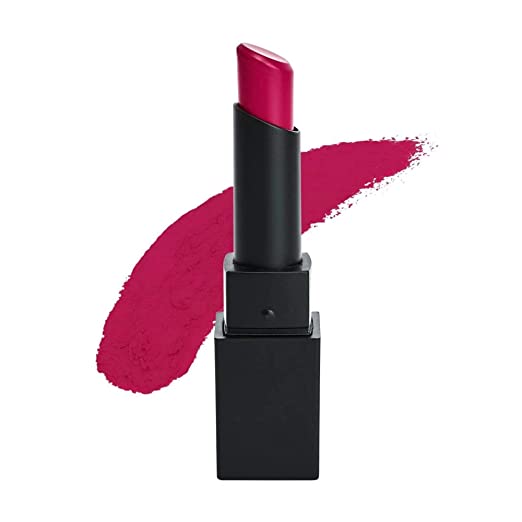 (as of 18/01/2023 13:00 IST)
3. Maybelline New York Color Sensational Creamy Matte Lipstick
This hydrating lipstick from Maybelline is affordable yet of premium quality. Made with shea butter, it provides proper hydration to the lips. It layers beautifully and delivers intense color to the lips. Its creamy formulation makes it comfortable to wear without drying effects. This sensational creamy matte lipstick comes in a divine wine color that will make you look like a diva.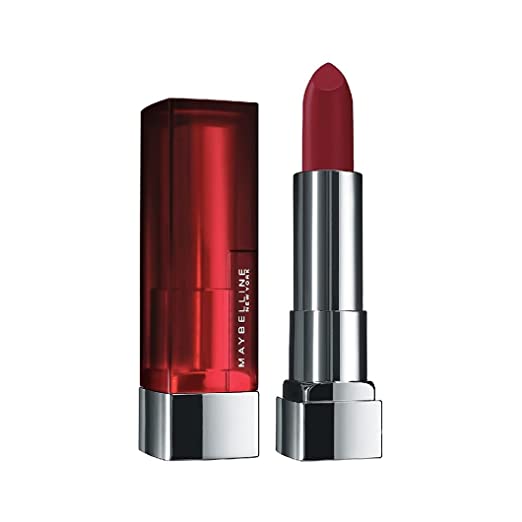 (as of 18/01/2023 13:00 IST)
4. Mamaearth Hydra-Matte Crayon Transferproof Lipstick
This lipstick is infused with lip-nourishing ingredients like argan oil and hyaluronic acid and provides hydration to your lips all day long. Mamaearth Hydra-Matte Crayon Transferproof Lipstick is one of the best lipsticks with a toxin-free and smudge-proof formula. The passion fruit wine color of this lip shade will effortlessly enhance your look and make heads turn at a party! The nourishing formulation can keep your lips moisturized and soft throughout the day. The lipstick is crafted with the goodness of nature and is devoid of parabens and other nasties that can harm your skin. The cruelty-free formula of this amazing lip crayon makes it ideal for vegan users.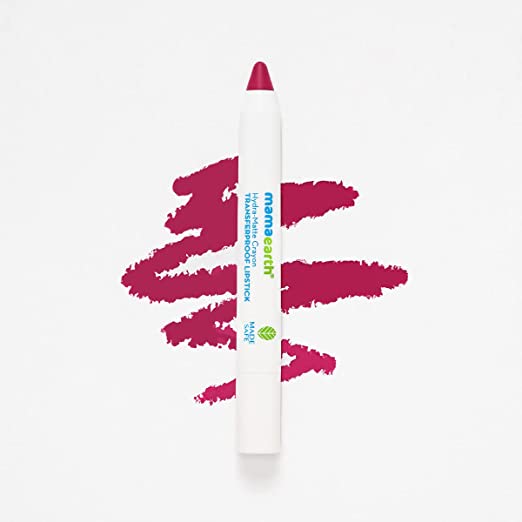 (as of 18/01/2023 13:00 IST)
5. Swiss Beauty HD Matte Lipstick
Swiss Beauty HD Matte Lipstick is perfect for normal, dry, and combination skin types. Its pigment-rich formula provides an effortless intense color and matte look all day. This lipstick has a creamy texture that glides evenly on the lips, leaving you with a neat look. The formulation of this lipstick delivers a long-lasting effect without letting cracks appear on your lips. The chocolava lip shade gives a plush look perfect for all occasions.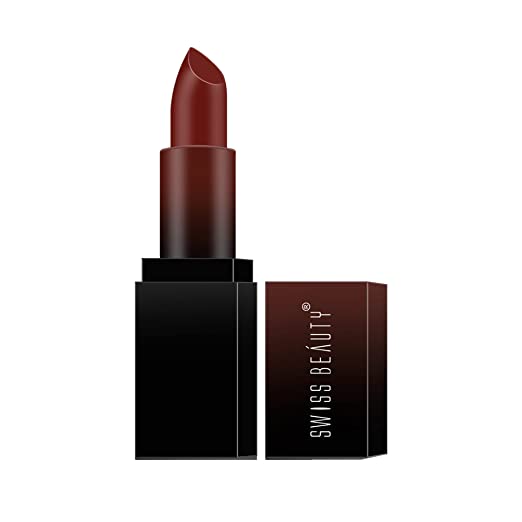 (as of 18/01/2023 13:00 IST)
6. Lakmé Absolute Matte Melt Mini Lipstick
Want lipstick that sits perfectly in your mini-purse? Get your hands on Lakmé Absolute Matte Melt Mini Lipstick now! This liquid matte lipstick comes with smudge-proof formula in 10 exquisite shades. It is light and feels like a feather on the lips. You can wear it for a long time fearlessly because it doesn't smear. Slay your daily basic look with the nude umbrella shade.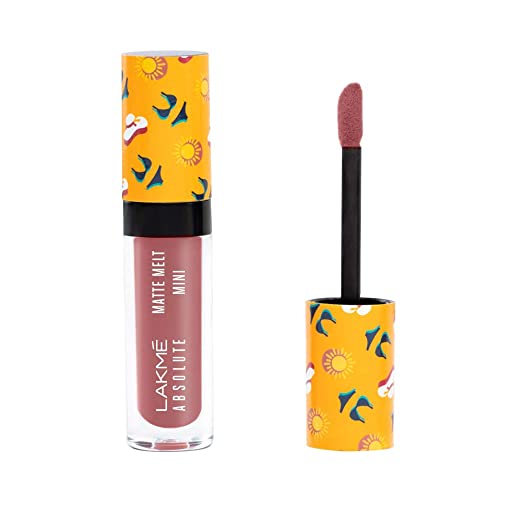 (as of 18/01/2023 13:00 IST)
7. MyGlamm Ultimate Long-Stay Matte Liquid Lipstick
Make heads turn with the mesmerizing water-proof Long-Stay Matte Liquid Lipstick. This pocket-friendly lipstick has a high pigmentation finish, providing a neat and bold look. The paraben-free formula makes it safe for people of all skin types. You don't have to fret about retouches because it has a solid smudge-free formula. Moreover, it is infused with vitamin E, a natural moisturizer, which makes it ideal for daily use. This water-proof lipstick is a must-have in your makeup kit.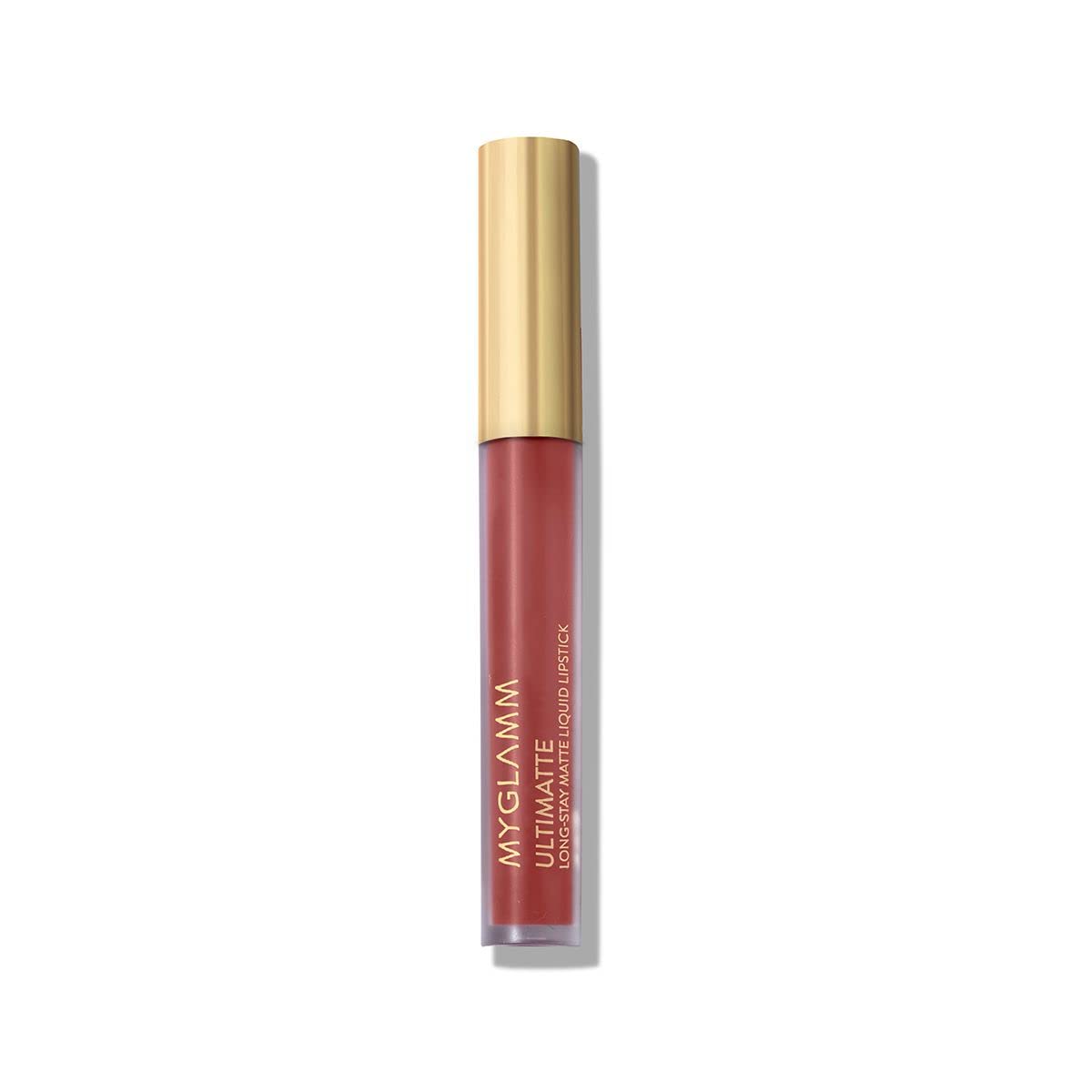 (as of 18/01/2023 13:00 IST)
8. Kiro Non-Stop Airy Matte Liquid Lipstick
This is an outstanding lipstick and ticks all the boxes. This wallet-friendly lipstick has ultra-hydrating properties. The robust-moisturizing formula includes apricot oil and avocado oil, which provide deep hydration to the lips. It comes with a high-pigmented formulation that delivers a long-lasting and non-feathering look. The product is specially crafted to suit Indian skin tones. Its 100% vegan and cruelty-free formulation make it an environmentally gentle product. The ladybird red shade of this lipstick will make you look more ravishing than ever. There are 20 distinctive colors available with this lipstick, and there is a lip color for every mood!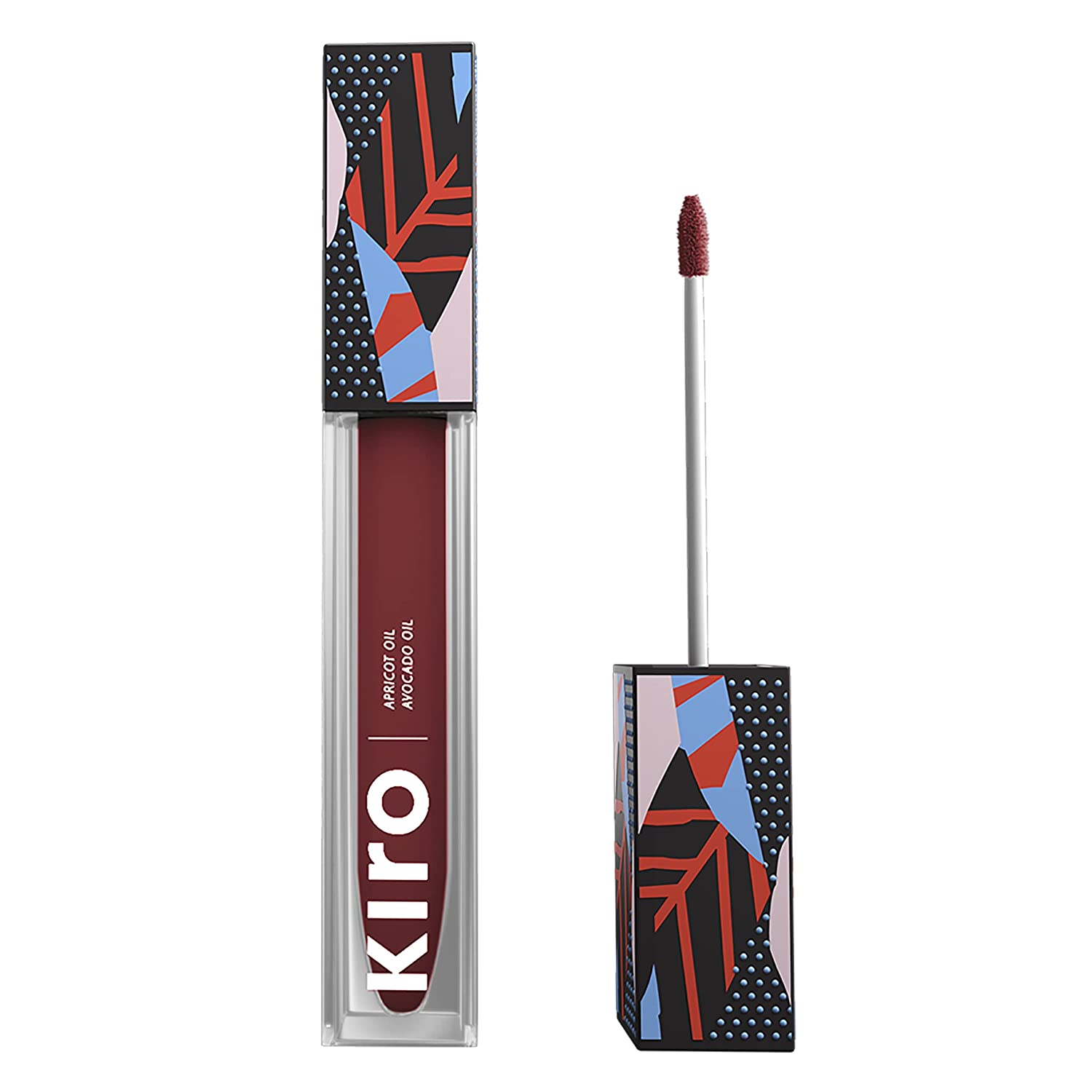 (as of 18/01/2023 13:00 IST)
9. Rimmel London Lasting Finish Lipstick
Exude sophistication and sensuality with the bold Rimmel London Lasting Finish Lipstick. It comes with a gorgeous coffee shimmer color that gives a subtle yet chic look. Its long-lasting formula provides a rich color that stays for up to eight hours. The creamy texture of this lipstick makes it easy to wear and carry. Plus, it provides deep hydration, leaving you with supple lips.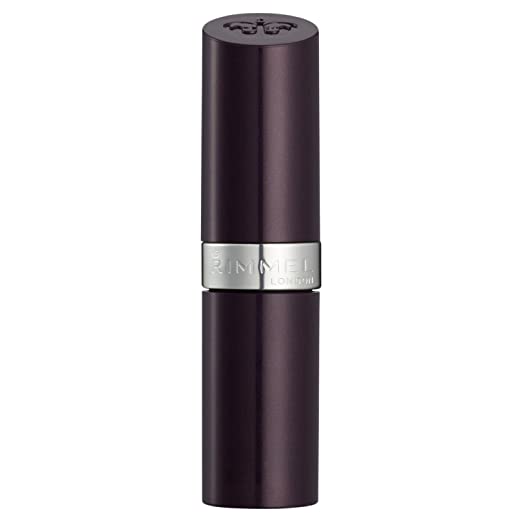 (as of 18/01/2023 13:00 IST)
10. Revlon Super Lustrous Lipstick
The brilliant and bold shade of this super-affordable lipstick looks enticing and will give you a royal look. As the name suggests, the lipstick delivers a vibrant, lustrous, and long-lasting look. It has a deep-moisturizing formula infused with vitamin E and avocado oil which help keep your lips soft throughout the day.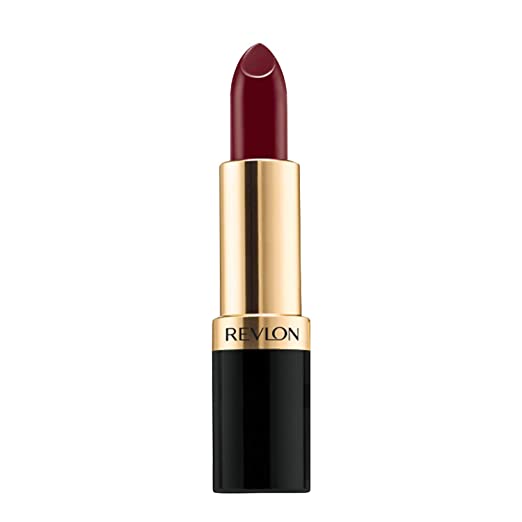 (as of 18/01/2023 13:00 IST)
Give yourself an oomph factor with any of these superbly formulated pocket-friendly lipsticks. Like any good quality lipstick, all these products have smudge-proof characteristics and are crafted with gentle and skin-friendly ingredients. Our list of lipsticks under Rs 500 has curated products that deliver excellent color, allow convenient application, and last for hours without smudging or fading. Avail amazing discounts on these lipsticks only at Amazon.
About The Author
Chhavi Puri likes to keep up with all the trends in the makeup & beauty field. She is certified in makeup ar...tistry and holds a PG Diploma in Counseling Psychology degree from Amity University. She is a skincare enthusiast and has attended online workshops on Ayurvedic Cosmetology from Ayurveda Gurukalam. Chhavi has more than 3 years of experience in SEO content writing. She loves penning down her thoughts creatively and is a Hogwarts-certified Potterhead!
Read more
Top Comments
There are no comments in this article yet. Be first to post one!