23 Best Hair Care Products to Hydrate And Nourish Your Tresses
To all those dealing with tons of hair and scalp-related woes, own some highly effective hair care products that help in restoring the lost glory of your mane.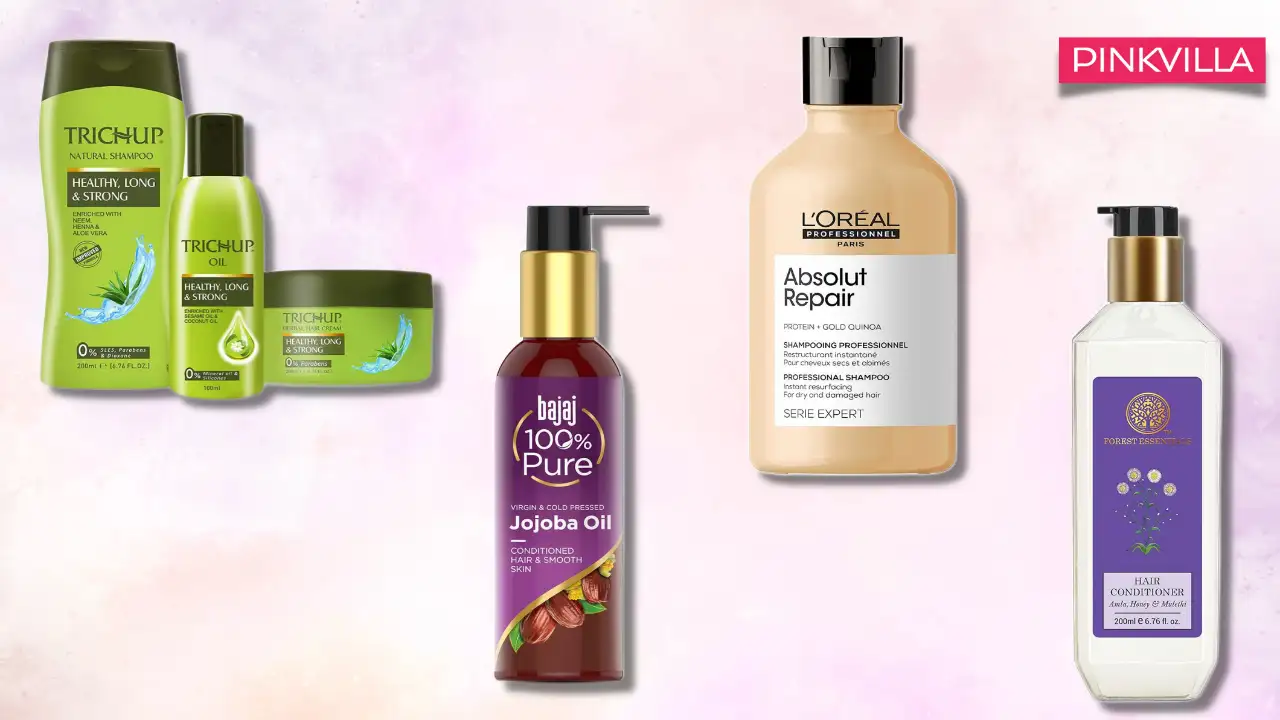 The products curated for this article are independently chosen by the editorial team. If you make a purchase through the
links
mentioned below, we may receive a commission. Check out our
product research & curation process
Rising environmental pollutants, unpredictable climate, fluctuating temperatures, stress, shortage of protein, chemical-based products, and unbalanced diet result in threatening hair-related issues (1). To prevent these issues, you must invest in the best hair care products that are effective in every sense. Plus, you need not book any salon appointments or burn a hole in your pocket while buying these essentials. These hair care essentials help you achieve the hair of your dreams in a budget-friendly way that too by sitting in the comfort of your home. 
Speaking of budget-friendly tips, our contributor Anna Misztela, a board licensed esthetician, and Founder of the supplement brand Beauty & Cutie, shares, "There are many simple tips to promote good hair health, starting with eating a balanced diet and drinking plenty of water. Other tips include using a shampoo and conditioner formulated specifically for your hair type. It is also important to use a conditioner after every wash, and concentrate using it at the tips of the hair. Similarly, concentrate using shampoo mainly on your scalp. Lastly, do not forget to minimize the use of heat styling equipment and harsh chemical treatments."
New hair care brands are emerging in the market and with their rich products, you can bid a brief farewell to hair breakage, hair fall, itchy scalp, dandruff, and frizziness. Moreover, we understand how difficult it is to pick a hair care product that suits your hair type and condition the best. So, to transform your hair's quality, you must splurge on some hair care essentials like protein-rich shampoos, smoothing conditioners, hair-nourishing oils, and of course some hair care kits for a satisfying hair pampering session. 
According to the American Academy of Dermatology Association, one should religiously take care of the hair but not more than necessary. Intensive and consistent hair care habits may also damage your hair extensively. In the constant quest for lustrous and healthy hair, one carries out hair-damaging steps. Even simple changes in your routine can pave the way for the hair of your dreams like gentle washing, using fewer hair tools, and resisting frequent perming and coloring. Thus, make sure you vouch for products that nourish and hydrate your hair only when required. 
Today, we have jotted down some top-notch hair products that you can incorporate into your hair-care regime. Glance through our top picks, and we bet you will get the gist of everything that your lifeless hair needs at the moment. So without much ado, let's get started.
Our Top Picks
1. bajaj 100% Pure Jojoba Oil - Best Overall
2. L'ORÉAL PROFESSIONNEL Absolut Repair SHAMPOO - Best Haircare Shampoo
3. FOREST ESSENTIALS HAIR CONDITIONER Amla, Honey & Mulethi - Best Hair Smoothening Conditioner
4. TRICHUP Healthy Hair Care Kit - Best Haircare Kit
5. WOW SKIN SCIENCE Onion Black Seed Oil Hair Care Ultimate 4 Kit - Best for All Hair Types
Top 23 Hair Care Products to Preserve Hair Health
A. Hair Oils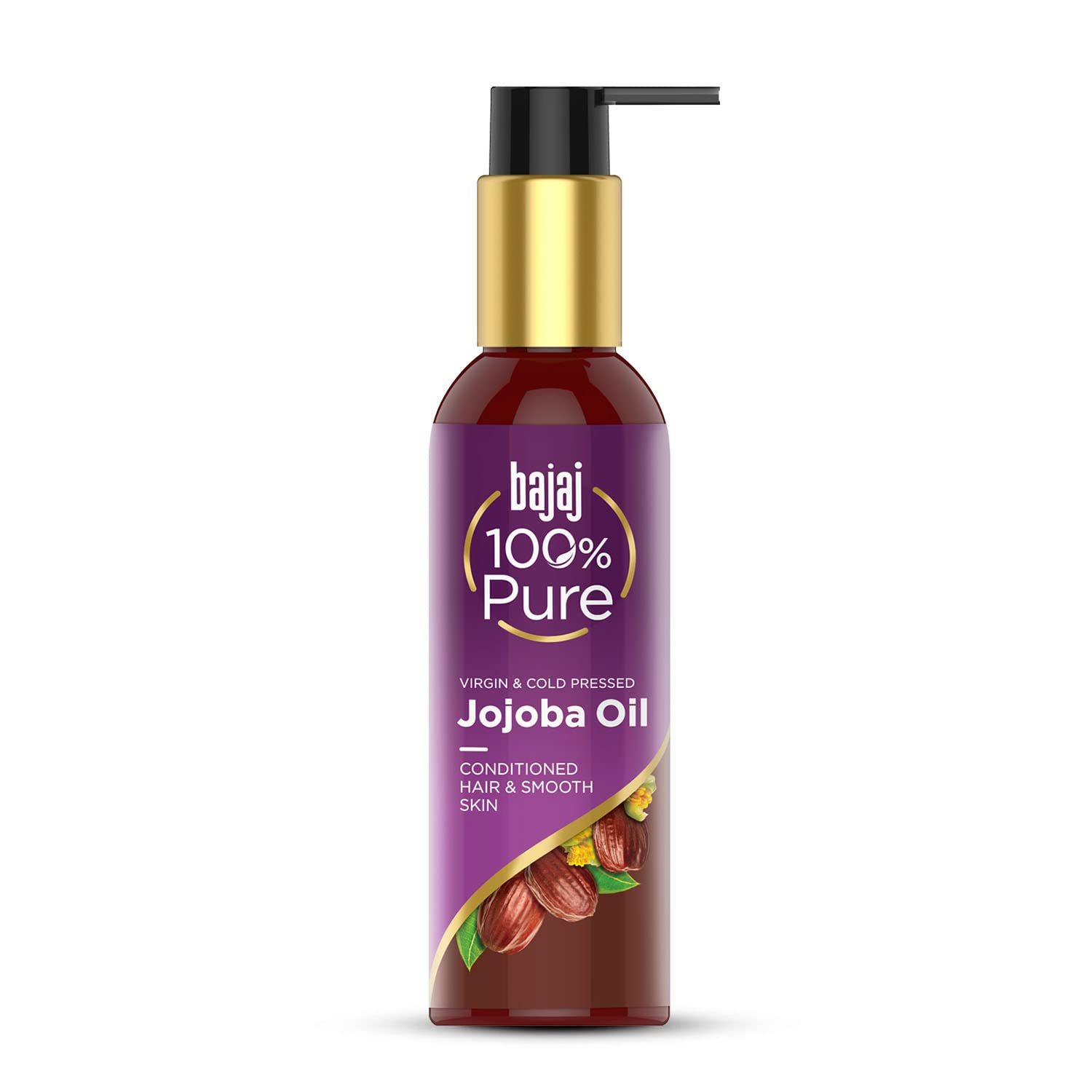 This 100% Pure Jojoba Oil from Bajaj is known to moisturize and condition your hair seamlessly. It is a virgin, cold-pressed oil suitable for both hair and skin. The oil doesn't have any added chemicals, or additives and is available in variants of your choice. In addition, it is paraben and silicone-free. It features a non-sticky texture and is extremely light on your hair and skin. This hair oil is all that you need to maintain good hair health. 
Hair Type: All
Pros 
- Cruelty-free
- Silicone-free
- Pure form of oil
- Gentle on the scalp
- Gets absorbed easily
- No artificial fragrance
Cons 
- Fragile dispenser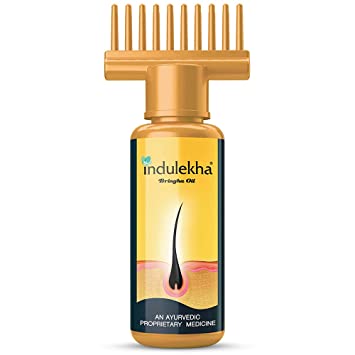 This oil is a 100% ayurvedic oil from Indulekha that is clinically proven to reduce hair fall. The 4 potent ingredients namely svetakutaja, amla, bhringraj, and vatadha offer the utmost nourishment that your hair craves. The oil receives its magical hair-enhancing abilities from hand-picked herbs that are cooked under the sun. Plus, this oil boosts blood circulation and the overall health of your scalp. It also comes with a direct scalp applicator. 
Hair Type: All
Pros 
- No added color 
- Strengthen hair follicles
- Maintains hair thickness
- Suitable for men and women
- Provides required nourishment
Cons 
- Overpowering fragrance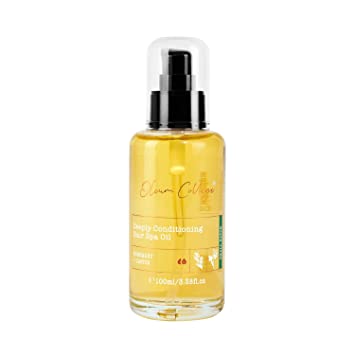 Crafted from therapeutic oils, this hair spa oil from Oleum Cottage is all that you need to calm down your dandruff-prone scalp. This conditioning hair spa oil contains four key ingredients namely wheatgerm oil, rosemary oil, castor oil, and peppermint oil. It has a mesmerizing aroma that will awaken your senses. With this oil, you can easily embrace healthy and shiny hair. Moreover, this oil not only reduces dandruff but also helps you bid adieu to itchiness. Secondly, it brings damaged hair back to health.
Hair Type: Dry, colored, chemically-treated, and damaged hair
Pros 
- Non-greasy
- Get washed off easily 
- Relaxes the scalp
- Reduces hair thinning
- Revitalizes hair growth 
- Slows down premature graying of hair
Cons 
- Expensive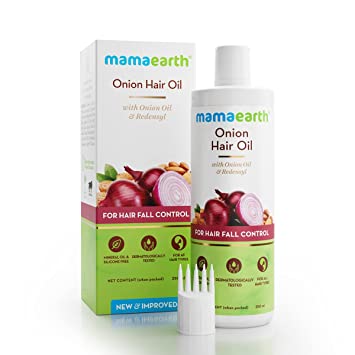 As the name suggests, Mamaearth's Onion Hair Oil is formulated with onions that increase blood supply to boost hair growth and prevent excessive hair fall. In addition to onions, almonds, and redensyl in this oil also enhance the quality of your hair. The oil repairs hair damage and makes your hair healthy, glossy, and smooth. It is enriched with natural, cruelty-free ingredients such as amla, hibiscus, bhringraj, and sunflower oils. The marvelous blend of nourishing oils provides all forms of nourishment to the scalp that makes your hair lustrous. Trust us, this hair oil will be your hair's forever companion after just one use. 
Hair Type: All
Pros 
- Paraben-free
- Silicone-free
- Pleasant scent
- Rich in vitamin D
- Accelerates regrowth 
- Unblocks hair follicles
- Free from toxins and chemicals
Cons 
- Sticky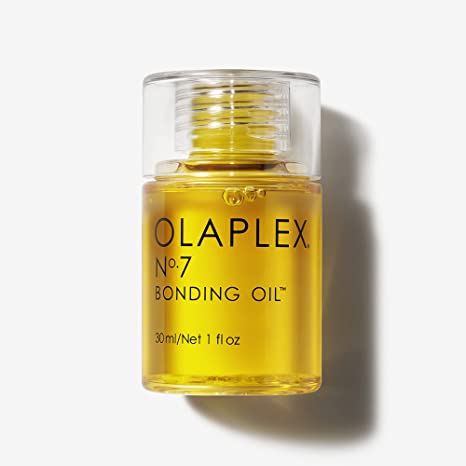 For all those women whose hair often misbehaves with them, look what we found for you — a styling oil. Olaplex has come up with this highly-concentrated hair oil that drastically increases softness, color vibrancy, and shine. It also flawlessly eliminates frizz and flyaways. With the power to effectively repair damaged hair, this oil further protects your hair's structure, balances the natural pH levels and can be used on a daily basis on wet or dry hair. 
Hair Type: All
Pros 
- Vegan
- Sulfate-free
- Weightless 
- Best heat protectant 
- Little quantity goes a long way
- Helps in detangling the hair
Cons 
- Might make your hair look dry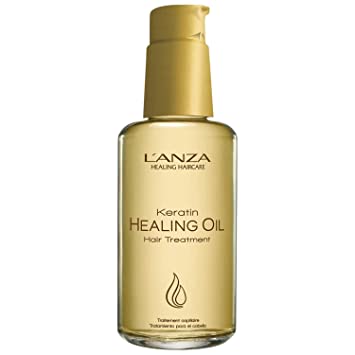 Wildcrafted, organic botanicals and therapeutic ingredients are the two main reasons to snag this healing oil from L'anza. This oil offers a hair treatment that revives damaged hair and scalp. It is rich in antioxidants and thus offers the utmost UVA and UVB protection. It serves your hair with the incredible shine and volume that you always wanted. This oil also boosts your hair's elasticity and helps with thermal protection. Its cruelty-free and hair-nurturing formula further makes it a sheer winner.  
Hair Type: All
Pros 
- Lightweight formula
- Absorbs quickly
- Prevents moisture loss
- Reduces hair breakage 
- Makes hair more manageable 
Cons 
- Very strong scent 
B. Professional Hair Shampoos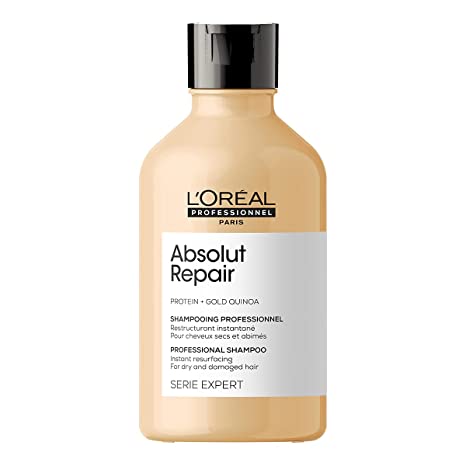 With wheat protein and gold quinoa, this shampoo leaves no place for complaints. It offers deep nourishment with its 13 times hair damage resistance formula. It conditions, repairs, and hydrates your hair professionally at the same time. As mentioned before, this shampoo contains hair-enhancing proteins and the superfood quinoa to store the fiber of your hair. Last but not least, this shampoo from L'Oréal Professional Paris is meant for strengthening your hair. It is one of the most recommended hair products by professional hairdressers. 
Hair Type: Dry and damaged hair
Pros 
- Cost-effective
- Smoothens the hair
- Refreshing fragrance 
- Provides salon-like hair
Cons 
- Unsatisfactory packaging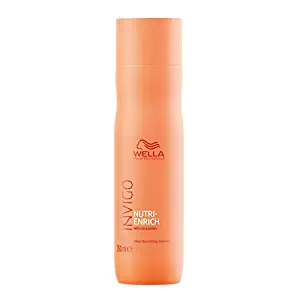 This shampoo is the number one solution to pamper your hair if they have undergone any chemical or color treatment. This shampoo from Wella Professionals has the power to nourish your hair and make it softer, silkier, and non-frizzy. It is enriched with goji berries and has a fruity yet musky scent that refreshes and awakens your senses. The best part — this hair care product allows your scalp to breathe and helps it promote healthy hair growth. 
Hair Type: Dry and stressed hair
Pros 
- Address hair fall
- Enhances resilience 
- Acts as a scalp cleanser
- Offers instant nourishment
- Recommended by salon specialists 
Cons 
- Unsatisfactory packaging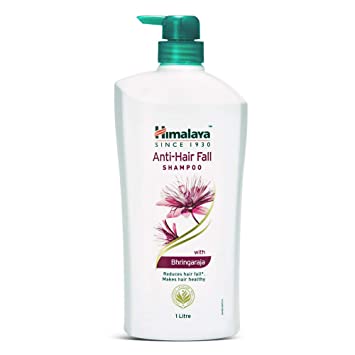 This anti-hair fall shampoo enriched with bhringraj is the perfect solution for hair fall. It is formulated with authentic botanical herbs that restore the lost glory of your hair. Moreover, it stimulates the growth of hair follicles and is effective in strengthening the roots. With a dash of ayurvedic ingredients, this shampoo from Himalaya makes your hair stronger, healthier, and shinier. Add this shampoo to your hair care regime and transform your drab hair to fab in a wash. 
Hair Type: All
Pros 
- Conditions the hair
- Improves hair texture
- Safe for colored and permed hair
- Crafted for both men and women
Cons 
- Strong aroma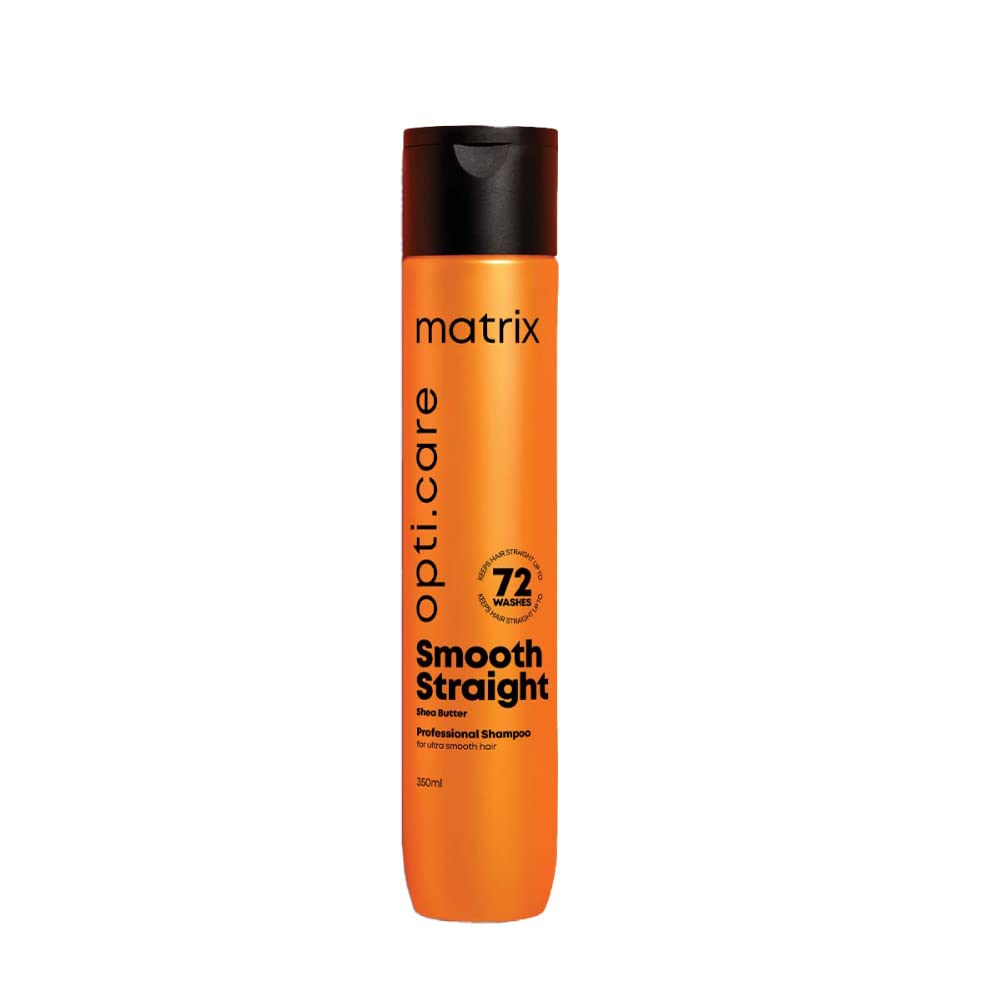 Enriched with shea butter, fatty acids, vitamin A and E, this professional shampoo from Matrix is nothing less than a magical potion for your hair. It controls frizz and gently moistures your hair, making them more shinier than ever. This shampoo offers the utmost nourishment to your tresses and contains a super caring formula. That's the reason why this shampoo is considered to be the expert's favorite for smooth and healthy hair. Not just that, this shampoo is trusted by hairdressers to make your hair more manageable too. 
Hair Type: Dull and damaged hair
Pros 
- Tames hair locks 
- Reduces split ends
- Gently cleanses the hair 
- Protects against environmental aggressors 
Cons 
- Fragile bottle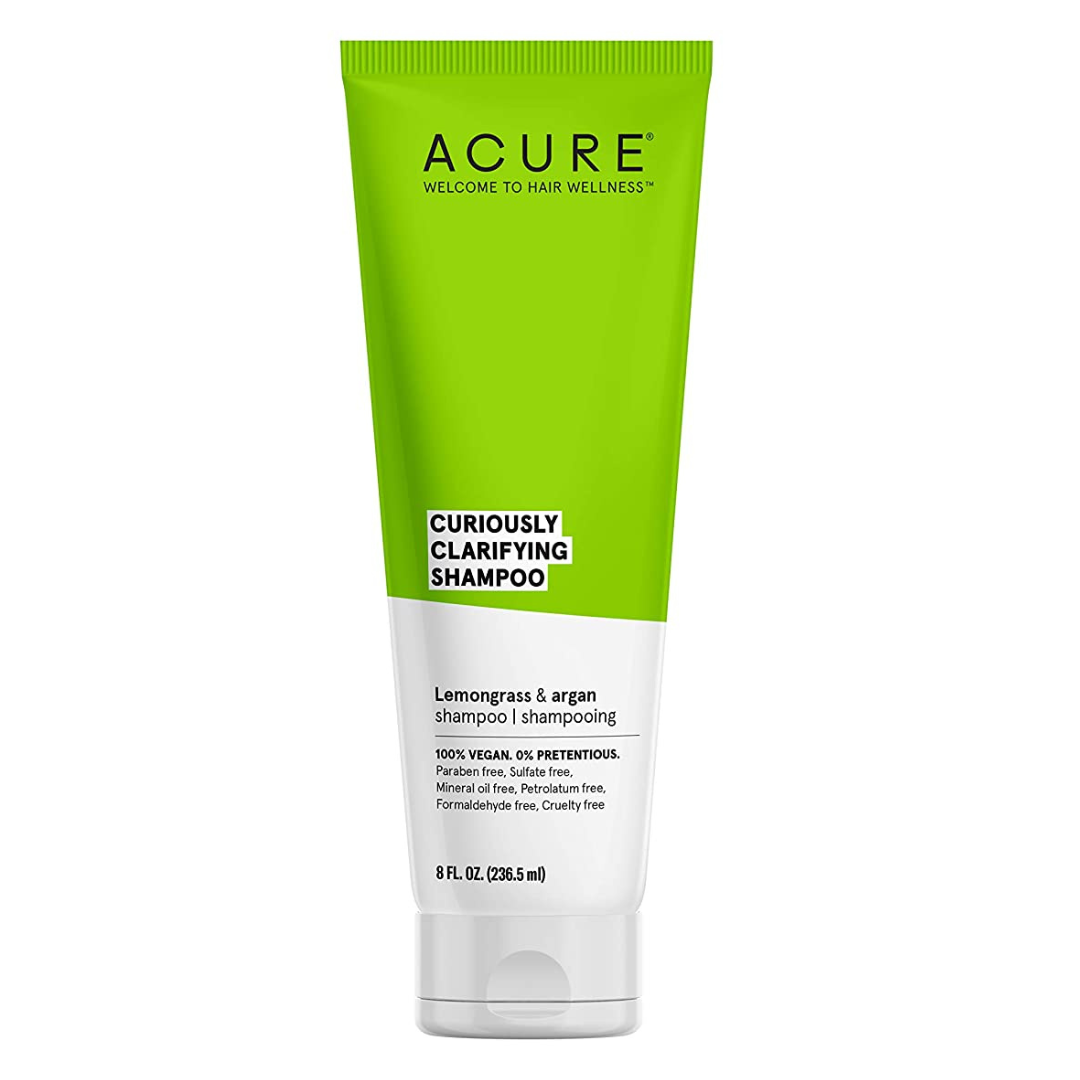 Wrapping your hair in much-needed nutrients and proteins can be a challenging task. But there is nothing to worry about if you have Acure's clarifying shampoo on your hands. It is infused with argan and other botanical oils, and lemongrass which are gentle enough for day-to-day cleansing. This shampoo has no trace of parabens, sulfates, or mineral oils, and is said to be 100% vegan. It boosts luster and replenishes your hair from root to tip. 
Hair Type: Normal
Pros 
- Cruelty-free
- Removes buildup from scalp
- Pleasant fragrance 
- Eliminates dandruff
Cons 
- Greasy 
C. Hair Conditioners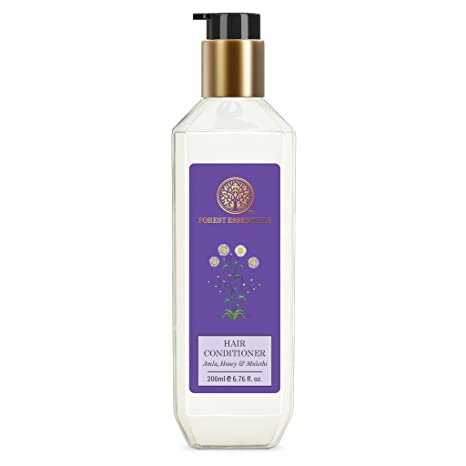 This hair conditioner by Forest Essentials is designed specially to add luster and shine to your hair. This fabulous hair conditioner contains three main ingredients namely amla, mulethi, and coconut oil that negate dryness and thus promote a healthy scalp. It not only conditions, detangles, and softens the hair for a healthier texture but also makes it manageable by repairing it with essential nourishment. Indeed, this conditioner is one of the best ones to replenish your dull and dry hair. 
Hair Type: Dull and dry hair
Pros 
- Effective results 
- Soothes the scalp
- Free from chemicals
- Eco-friendly packaging
- Contains anti-inflammatory properties 
Cons 
- Very expensive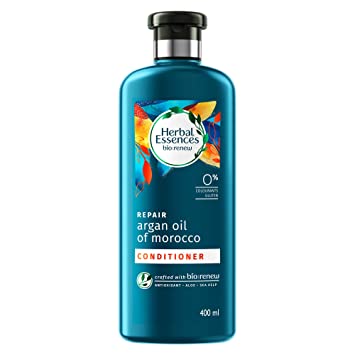 For all those struggling to style frizzy hair, look no further as here comes the best conditioner that will help you fight frizz in just one wash. This argan oil conditioner introduced by Herbal Essences is enriched with real plant extracts and a blend of natural antioxidants such as aloe vera, and sea kelp. It is also power packed with vitamins and essential nutrients that your hair needs the most. Without a doubt, this conditioner has left no space for disappointments. It contains 80% of fatty acids and vitamin E. Both of these ingredients help to repair your hair and enhance growth. 
Hair Type: Damaged and curly hair
Pros 
- Glides easily
- Creamy texture
- Balances pH levels 
- Contains no colorants
- Dermatologically-tested
Cons 
- Strong scent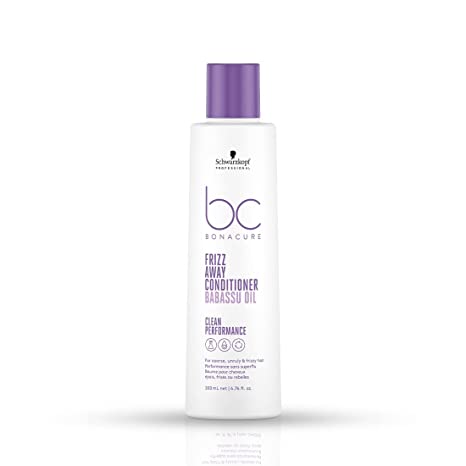 This frizz-away conditioner from Schwarzkopf features keratin smooth technology and babassu oil that intensively detangle your hair post wash. It also protects your hair from humidity as it is formulated with effective ingredients to help you achieve the hair of your dreams. In addition, this haircare product replenishes damaged cells right from the hair cuticles, fills in the gaps on your hair surface, and imparts the necessary strength, elasticity, and healthy shine to your hair.
Hair Type: Coarse, unruly, and frizzy hair
Pros 
- Clean formula
- Retains moisture
- Sustainable packaging 
- Contains no artificial colorants
- Recommended by hairdressers
Cons 
- Prone to leakage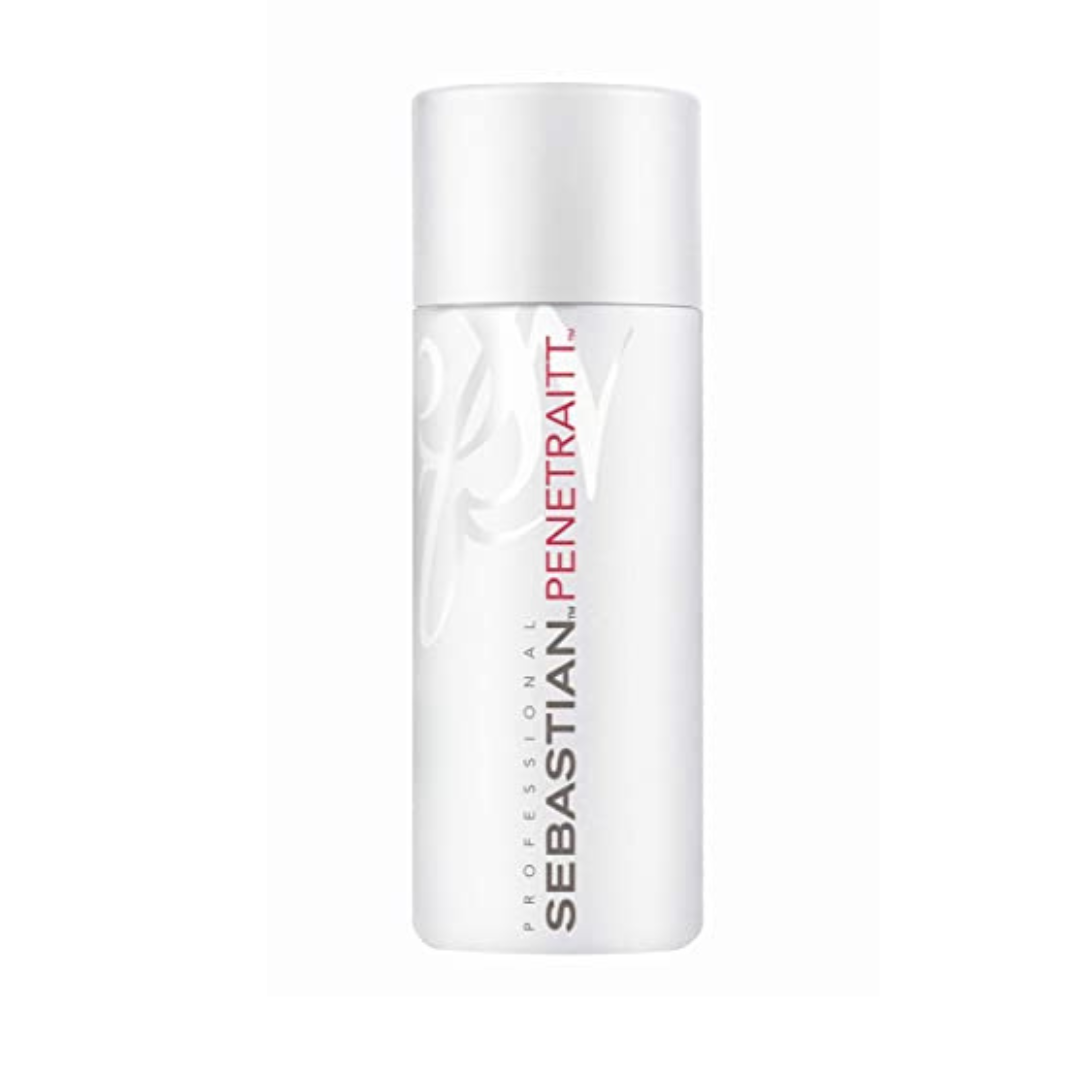 This deeply moisturizing conditioner is crafted specially to impart shine to your drab hair. It is a pro-level conditioner introduced by Sebastian Professional that effortlessly detangles the hair and makes it smooth and lustrous. It also offers much-needed strength to weak and damaged hair. Let us tell you that this conditioner is a must-have as it enhances the richness and radiance of color-treated hair. Additionally, with its ability to work well even on stressed hair, this conditioner is all that you need at your hands. 
Hair Type: Dull and color-treated hair
Pros 
- Easy to use 
- Softens the hair
- Suits chemically-treated hair
- Helps weak hair regain strength
Cons 
- Pricey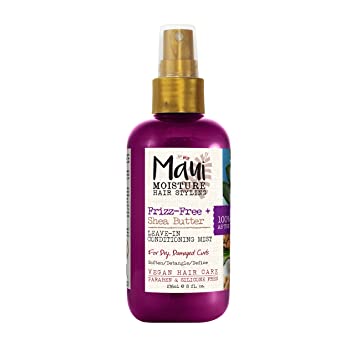 Gone are the days when you would not find suitable hair care products for your curly hair lacking moisture. This leave-in conditioning mist that works just like your conditioners is great to style your dry and damaged curls with perfection. It is an easy-to-use mist best for protecting your hair from heat. Since it is loaded with shea butter, coconut, and macadamia oil, it enhances the quality of your hair. Plus, it is the go-to product to detangle, soften, and nourish your hair to the maximum. 
Hair Type: Dry and damaged curls 
Pros 
- Vegan
- Tames frizz
- Paraben-free
- Silicone-free
- Contains no alcohol
- Color-friendly formula
Cons 
- Makes the hair stiff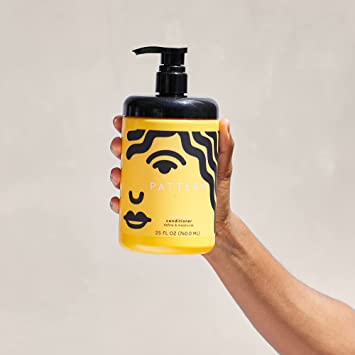 PATTERN leave-in conditioner is the savior for those struggling to style their tight curls almost every day. This conditioner treats your curls with refining and restorative ingredients and keeps dryness at bay. With a heavenly blend of honey, coconut, biotin, tea tree, and natural oils, this hair care essential seamlessly seals in moisture too. It gives your curls a perfect definition and allows you to play with numerous hairstyles. This is one such product that paves the way for healthy hair and waves goodbye to frizziness. 
Hair Type: Curly, coily, and kinky hair
Pros 
- Color-safe
- Paraben-free
- Travel-friendly 
- Lightweight formula 
- Sweet floral fragrance 
Cons 
- Little pricey
D. Hair Care Kits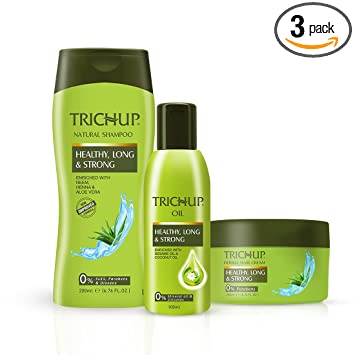 This hair care kit contains a neem, aloe vera, henna-enriched shampoo, sesame, and coconut-infused oil, and a herbal hair cream. With these three hair care products in your hands, you can keep your hair healthy, long, and strong. The herbs infused in the products give your hair a natural bounce and luster. They also restore the lost moisture of your dull and damaged hair and bring it back to life. 
Hair Type: All
Pros 
- Fresh scent
- Reduces hair fall
- Improves hair texture
- Prevents thinning of hair
Cons 
- None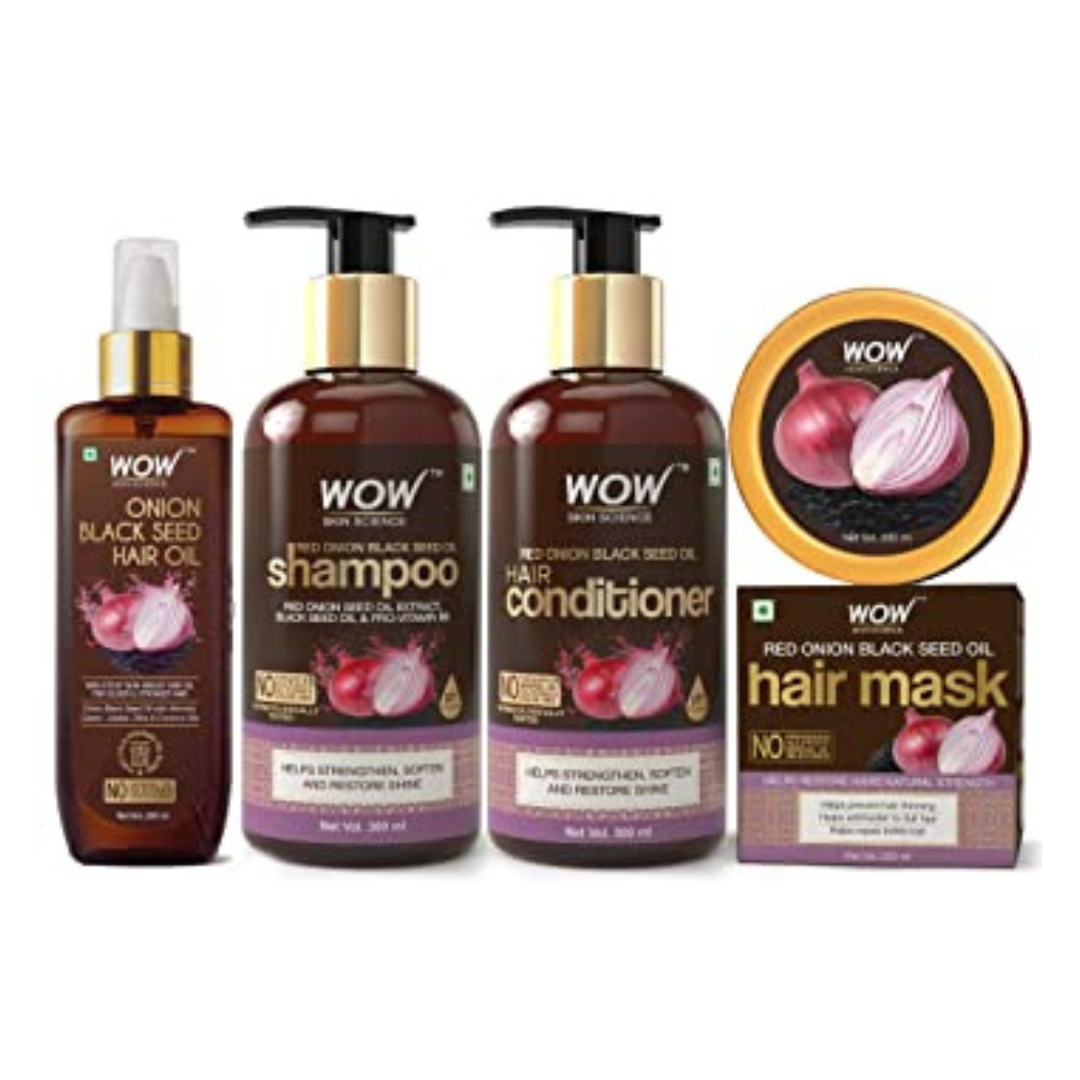 This ultimate hair care kit from Wow Skin Science consists of four onion-infused hair care products – shampoo, conditioner, hair mask, and hair oil. These fantastic four aid in reviving your tired scalp and unhealthy hair. These products cleanse away buildup thereby improving the quality of hair strands seamlessly. If you are concerned about your hair problems and wish to resolve them all, then this all-in-one kit is what you need. 
Hair Type: All
Pros 
- Boosts hair growth
- Prevents scalp buildup
- Helps to tackle hair loss
- Promotes blood circulation
- Strong antioxidant properties 
Cons 
- Results may vary as per hair texture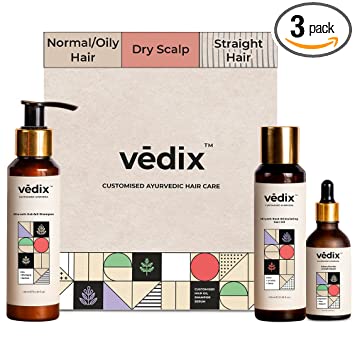 This hair care kit from Vedix contains three hair care products that you need to combat hair fall. It contains hair oil, shampoo, and hair serum. The non-sticky hair oil reduces hair breakage and keeps your scalp in good condition with its herbal properties. Moreover, it balances the pH levels of your scalp. The shampoo gently cleanses dirt, excess sebum, and deep-seated pollutants whereas the serum strengthens your hair shaft. To sum up, this hair care kit contains everything you need to take good care of your hair and scalp. So, get this kit home and keep the good hair days rolling. 
Hair Type: Dry and wavy hair
Pros 
- Sulfate-free
- Paraben-free 
- Promotes hair growth
- Penetrates easily into the scalp
- Provides nourishment from root to tip
Cons 
- Bottles are prone to leakage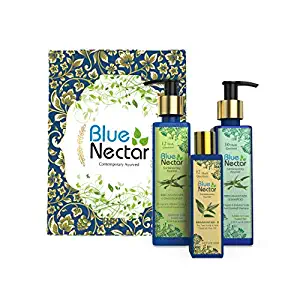 This hair care kit is a sure-shot winner as it contains a bhringraj and shikakai shampoo and conditioner, and tea tree hair oil. These ingredients are a rich source of antioxidants and offer healing properties that are vital to attain healthy hair. With 5 out of 5 stars on Amazon, this gender-neutral hair care kit manages to grab the eyeballs of people suffering from dandruff-related hair issues. FYI, all these products are 100% ayurvedic and free from sulfate, paraben, or harmful chemicals.
Hair Type: Dandruff-prone hair
Pros 
- Adds luster to hair 
- Cleanses the scalp
- Suits colored hair
- Adds volume to the hair
Cons 
- None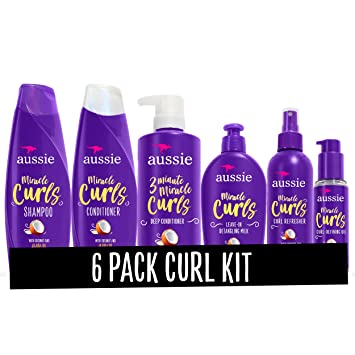 Hey, curly hair beauties! To be the queen of curls and grab all attention, here is what you need to incorporate into your hair care regime – Aussie Miracle Curls Collection. This miraculous hair care collection contains a shampoo, conditioner, deep conditioner, leave-in detangling milk, cur refresher, and curl-defining oil. This flawless kit has everything to soften your curls and make them more manageable. With potent ingredients like coconut and jojoba, these products lend your hair much-needed moisture and make them look healthy, glossy, and fuller. 
Hair Type: Curly
Pros 
- Cruelty-free
- Retains natural oil
- Locks in hydration
- Long-lasting frizz control
Cons 
- Prone to leakage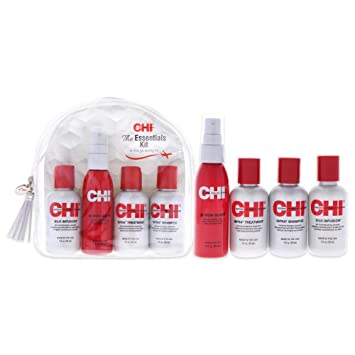 Bring home this one kit from Chi and get your hands on an infra shampoo, thermal protection spray, infra treatment, and silk restructuring complex. These 4 products allow you to indulge in a thermal protective treatment at home. Each product in this kit is designed to resolve your hair care concerns with utmost ease. With reconstructing complexes in this kit, you can embrace silky, smooth, and healthy hair without going to the salon. The products also provide moisture to quench the thirst of your dehydrated hair. 
Hair Type: All
Pros 
- Protects hair color
- Strengthens the hair 
- Doesn't cause buildup 
- Best on-the-go styling kit 
- Makes hair more manageable 
Cons 
- Very small in size
This was the list of hair care products introduced by the best hair brands for an at-home hair transformation. These are your go-to solutions to make every hair flip count. After glancing through them, you must be looking for a trust-worthy buying guide. But, not to fear when we are here! To make some wiser purchasing decisions, go through our buying guide quickly. 
Things to Consider When Buying Hair Care Products
The listed hair care products will act as your savior. They are a rich source of nutrients and loaded with anti-bacterial properties that will combat every hair-related issue of yours. Here are a few aspects that you should consider before splurging on some good hair products.
Hair Type And Condition: Always analyze your hair type and condition before investing in any kind of hair care or hairdressing products. There are products designed specifically for targeting concerns of a particular hair type or texture. There are also multiple products available for different types of hair ranging right from dry, dull, and damaged to normal, straight, wavy, and frizzy. So, understand your scalp condition and the quality of your hair, and then choose the one that addresses your concerns. 
Ingredients: Natural herbs like aloe vera, lavender, and hibiscus promote hair growth. Aloe vera-infused products help in maintaining the hair's pH balance, lavender promotes hair growth and reduces the chances of balding whereas hibiscus is a rich source of antioxidants and vitamins that aid in improving the overall health of your hair and scalp. Shampoos contain 10 to 30 ingredients, but there are some that are made up of as little as four. The ingredients in shampoo are divided into 4 varied categories — cleansing agents, additives contributing to the product's stability and comfort, conditioning agents that impart softness and luster by reducing flyaways, and special care ingredients that target particular concerns like dandruff and greasiness (1). Speaking of the ingredients that should be avoided in hair products, our contributor Anna Misztela states, "There are some ingredients in hair care products that should definitely be avoided including 5-bromo-5-nitro-1,3-dioxane, DMDM hydantoin, imidazolidinyl urea, methylene glycol, oxomethane, and quaternium-15, which can all produce and/or release formaldehydes. Similarly, some hair smoothing treatments contain methylene glycol which can release formaldehyde gas when heated, should be avoided. Since manufacturers are not required to specify the actual ingredients of their "fragrance", it is best to use fragrance-free products just to be safe."
Directions of Usage: You must use hair care products according to the directions of usage that they come with. Do not use the products every day as they might lead to adverse effects and hair damage. Invest yourself in a hair pampering session at least once a week.
Formula: Ensure that the products that you choose to invest in are free from chemicals and toxins. Choose hair care or hair treatment products that are sulfate, paraben, and cruelty-free. Secondly, using products that have a lightweight and natural formulation is the key to attaining healthy and lustrous hair. 
With the best hair care products, invest your time and energy in an intensive hair pampering session that will improve your hair's health for a prolonged period.
These best hair care products are nothing less than magical potions that help you embrace healthy and lustrous hair. Dandruff, itchiness, and hair fall are the most common hair issues that women seem to encounter. Additionally, with the increase in the number of hair-dying options, chemical treatments, and not-so-advisable hair products, your hair falls prey to damages that disappoint you. So to bring the lost shine of your hair back, it is always a good idea to invest in the above-mentioned hair care essentials that promise to solve all your hair care concerns effortlessly.
Why Trust Pinkvilla
Alvira is a haircare enthusiast and believes that using the best hair care products can help you get happy hair day everyday. She knows that finding the right hair care product that combats all hair woes while nourishing your mane is quite a challenge. Hence, she spent her time devouring reviews and then experimenting with numerous products to find the ones that caters to all the hair care needs, leaving you with shiny and healthy mane. Out of the list of the products, WOW Skin Science Onion Black Seed Oil Hair Care Ultimate 4 Kit is her personal favorite. This kit comes with shampoo, conditioner, hair mask, and hair oil — all of which team up together to cleanse your hair, provide intense scalp hydration, and revitalize your hair.
Our product experts study the specifications of every product we suggest and try them out to bring what's proven to be worthy of your money, time, and energy. We also have subject matter experts from various fields like Fashion, Skincare, Haircare, Home Decor, and Health & Fitness onboard to make sure our suggestions are credible and trustworthy. You can trust Select to be your faithful shopping guide for all the right reasons
Contributor: Anna Misztela, Board licensed Esthetician, Founder of Brand Beauty&Cutie
Sources
1. The Review of Scalp Hair Health, Hair Growth, and Hair Care Products
https://www.researchgate.net/publication/358037678_The_Review_of_Scalp_Hair_Health_Hair_Growth_and_Hair_Care_Products 
Contributors
Tiffany Young, Hair Stylist
FAQs
Which products are best for hair care?
Products infused with natural herbs and botanicals are said to be the best for hair care.
---
What products do I need in my hair routine?
You can vouch for the best hair oil, shampoo, conditioner, hair mask, hair wax, and hair serum. Also ensure that they contain natural ingredients that suit your hair type, quality, and texture.
---
What are the most popular hair care products?
The most popular hair care products are good-quality shampoos, conditioners, hair oils, and serums.
---
How do I keep my hair healthy and growing?
You must ensure that you consume a balanced diet. Oiling, shampooing, and conditioning your hair are important and the primary hair care steps that you must never ignore. You may invest in multiple hair care products depending on your hair quality.
---
---