51 Best Hairstyles for Short Hair to Glam up Your Style Quotient
Discover 51 best hairstyles for short hair! From chic pixie cuts to trendy bobs, get inspired with our ultimate style guide for short locks. Read on to know more
Updated on Jun 05, 2023 | 11:45 AM IST | 211.9K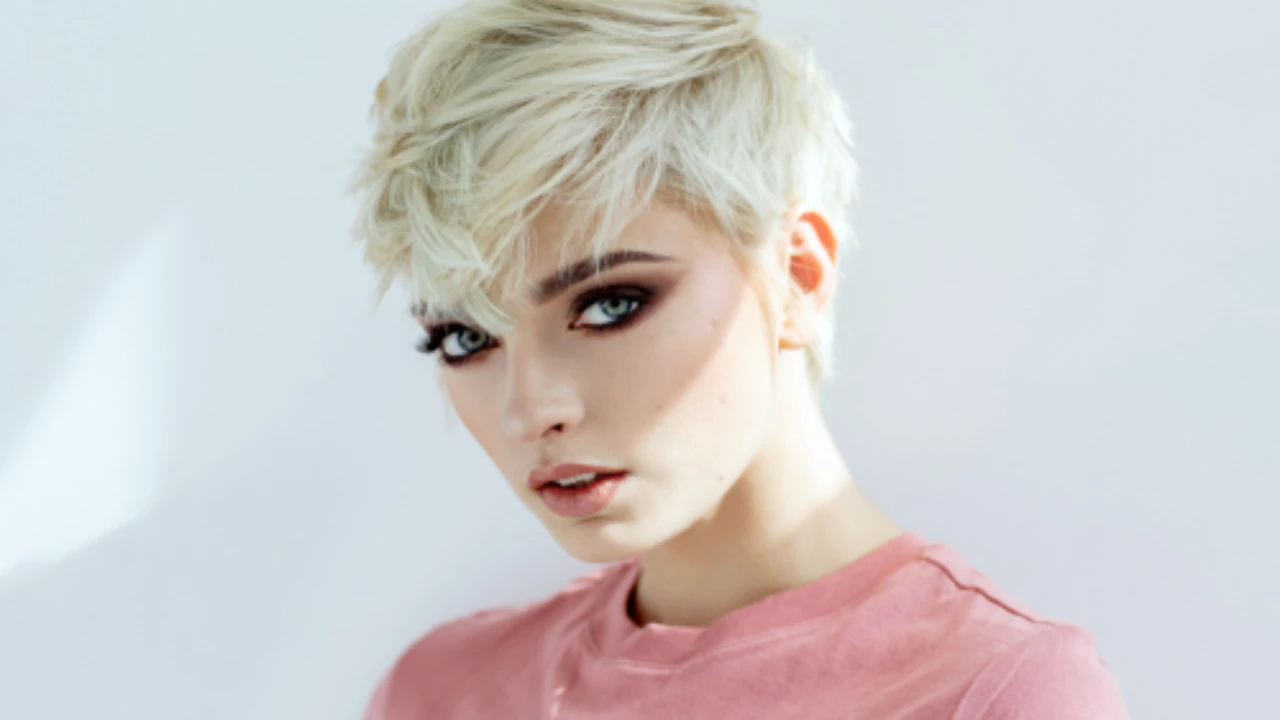 With a range of styles that can be created with short hair, boredom is never an issue. Cutting your hair short comes with the great perk of eliminating those pesky split ends and lackluster, fatigued hair.  And, who doesn't love to save time on styling? But, wait! It gets better. You can show off your new look with stunning styles on Instagram that can be achieved with short hair. Whether you curl it, accessorize it, or layer it, short hair is sure to look chic and unique. Don't forget about bangs to amp up the style and glam. Keep reading to learn more about the best hairstyles for short hair and creative ideas on making short hair stand out from the rest!
51 Best Hairstyles for Short Hair That Are Easy to Make
1. Pixie Long Bangs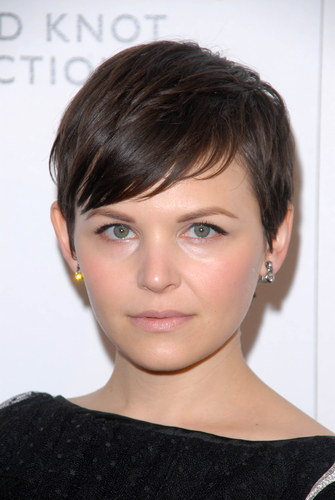 A hairstyle that screams edgy, playful, and chic. Long bangs that are unevenly layered softly frame the face, while subtly contouring the forehead to give the pixie cut a truly unique look. This hairstyle is perfect for a woman who wants to feel empowered, bold, and daring.
2. Edgy Short Bob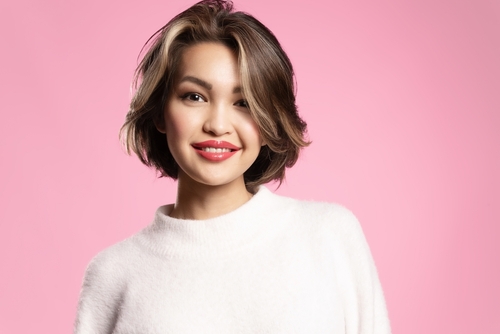 The classic short bob hairstyle features side-swept bangs and longer edges at the back, making it a classic look. Adding a bit of a punk touch, a subtle mil shave near the temple brings a fresh twist to the classic cut.
3. Retro Mix
The retro mix is a look of its own and is one of the best hairstyles for short hair. Curled locks, voluminous and wavy, are adorned with a blossoming flower for an additional level of style and finesse. This retro-inspired hairstyle radiates its own unique charm.
4. One Side Waves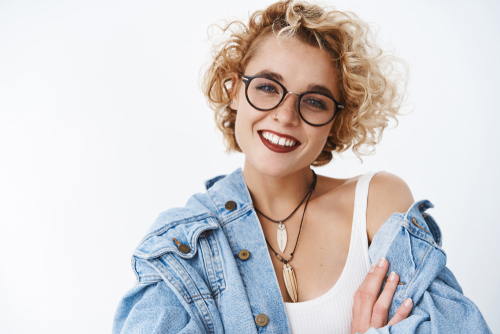 The iconic golden bob features heavy layers that sweep gracefully over one side, paired with shorter trims on the other sides for a unique, beautiful look.
5. The Swoop
This fashionable and fun hairstyle for short hair is definitely a showstopper! Every strand is placed carefully, with the sides swept back to emphasize the impressive center that is formed into an eye-catching faux mohawk of gorgeous swoops and swirls. 
6. Trendy Layered Bob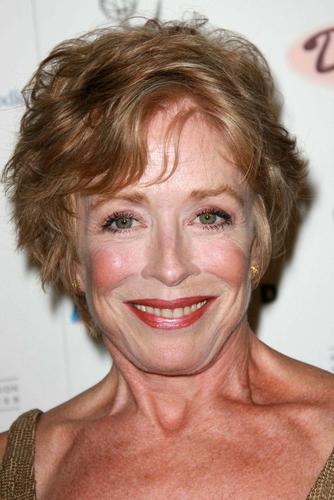 The trendy layered bob is nothing short of a fashion statement if you're looking for the best hairstyles for short hair. The front features subtle, layered bangs and the back displays more dramatic, longer layers. With this style, you'll be sure to stand out in the crowd!
7. Slick Back
Achieving the neat, classy look that you desire has never been easier! With the convenience of a lightweight wax, you can keep your transitioning tresses perfectly in place with just a few comb strokes. Give it a try and watch as you are effortlessly transformed.
8. Slick Side-Part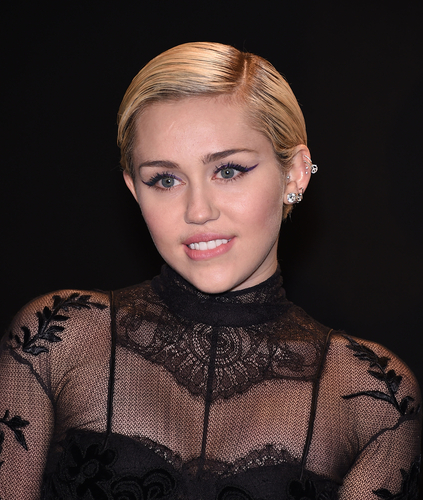 Make a statement and switch it up with a side parting instead of slickly combing it back. A neat and elegant look, this works for all kinds of occasions, from formal to more relaxed affairs. So go ahead, try something different, and give your hair a polished finish.
9. Choppy Baby Bangs
The real magic of this bob is in the baby bangs! It's a great look to break away from traditional hairstyles. You can be daring and go as short as you like — and the choppier it is, the cooler the look will be. For the perfect fringe, try playing around with your forehead shape and find the style that works for you.
10. Classic Buzz Cut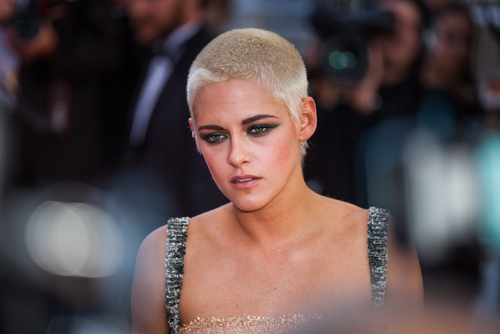 A classic buzz cut is a timeless style, but if you're looking to really make a statement, why not opt for a bolder shade and try dyeing your hair blonde or other lighter shades? Not only is this an edgy and unique look, but it also helps show off your incredibly short hair!
11. Crisp Bob
The crisp bob is perfectly coiffed and comes in a striking golden brown color. It gives a modern and youthful look to whoever dons it.
12. Curly Bob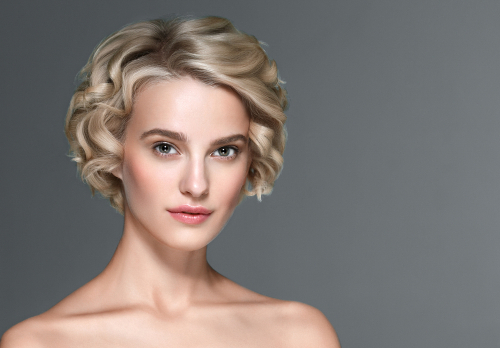 The classic curly bob is becoming a popular curly hairstyle for short hair. The cascading loose front curls bring a soft and feminine energy to the overall look. With its sassy edge, it is no wonder that this style has been gaining traction in recent years.
13. Sleek Black Bob
The glamorous black bob is fashioned into a carefree and untamed style. Flowing bangs hang along the forehead and accentuate its punk charm. This look is ideal for those with thin and fine hair.
14. Brunette Bob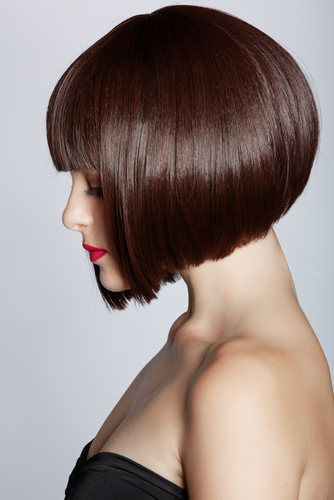 This bob features a luxurious sheen that oozes classic sophistication. There's a distinct, subtle vintage charm to it that's sure to turn heads.
15. Orange Shine
The glossy orange shine radiates a vivacious yet sophisticated aura. The hairstyle embodies an edgy attitude.
16. Textured Flair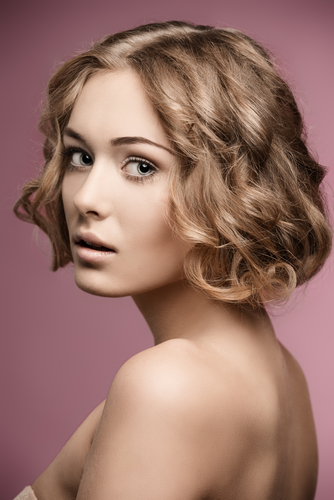 The gleaming golden bob is swept to one side, creating lush curly bangs that cascade gracefully down to accentuate the forehead and complete the sophisticated bob look.
17. Platinum Bob
This chic platinum bob has lengthy locks that have been delicately tousled for an added textured finish. A classic side part lends a stunning, edgy look to this classic cut.
18. One Side Curled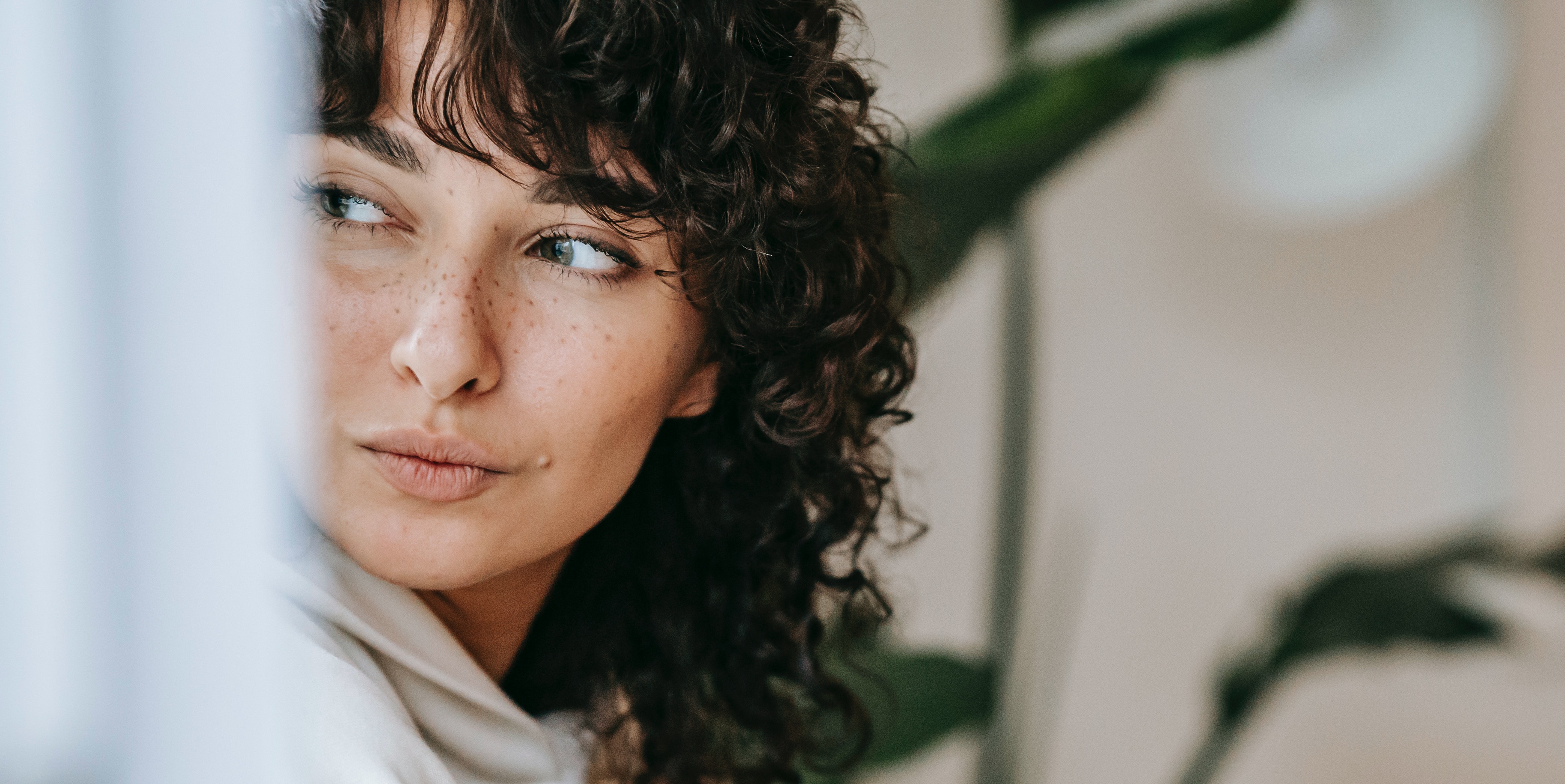 A head full of playful curls adorns one side of the head, with a stylishly trimmed, shortcut completing the look on the other.
19. Fringe Blunt
From the runways of fashion week to the red carpet, the fringe blunt bob has been a beloved staple of timeless style and class. This hairdo looks fashionable yet effortless as if every hair had been placed with intent. Even now, in the age of trends, this classic hairstyle for short hair is still revered and highly coveted.
20. Wavy Strands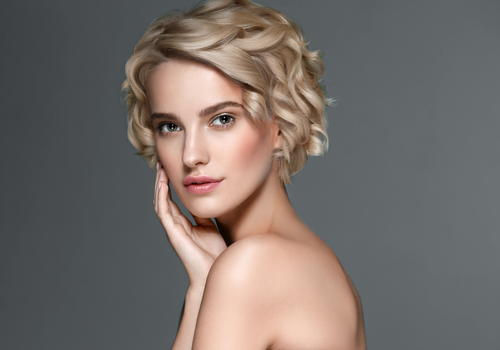 A glorious ash-blonde bob is given life with its bouncy, wavy strands; all gracefully back-combed at one end. The added allure of whimsical bangs completes the look and gives the bob a unique, charming twist.
21. Purple Stint
The modern look of the sleek and striking fringe on the forehead creates an effortlessly chic vibe, while the rest of the locks are sleekly gathered back in an impeccable fashion.
22. Round Bob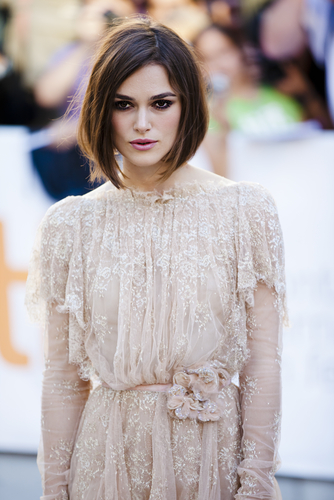 The rounded bob is a stunningly sophisticated look. Featuring a chic, traditional cut, and lush layers, it effortlessly marries the elegant charm of the round bob with the timeless grace of the blunt bob.
23. Tousled Appeal
These tousled edgy bangs give the bob its signature relaxed, effortless feel. Its informal vibe makes it a perfect look for any casual occasion.
24. Long Bob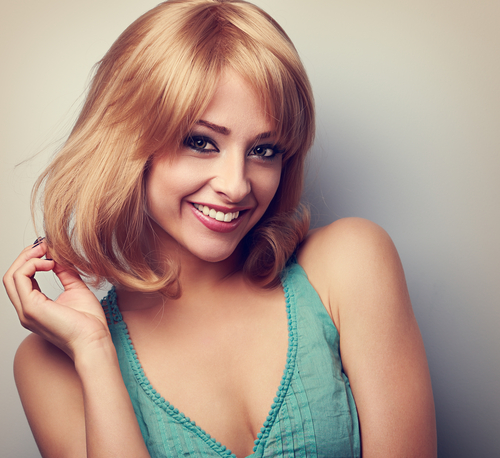 Achieving the perfect look for a chic and stylish long bob involves carefully cutting the fine layers that provide subtle contouring to the crown, giving the bob an irresistibly perky finesse.
25. Side Swept Bangs
Wet and textured side swept bangs provide an edgy addition to this sophisticated hairstyle, adding a sleek and chic element that complements the rest of the neat look.
26. Sleek Banged Brunette Bob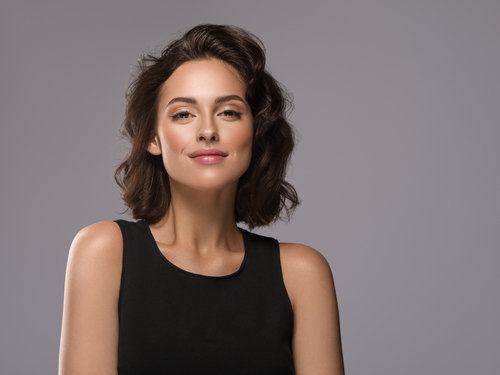 The stylish bob is highlighted by edgy, sleek bangs that add to its graceful elegance.
27. Long Edgy Bob
The sleek lines of this bob give it a one-of-a-kind look. The long and curly bang completes the style with a trendy and sophisticated vibe.
28. Short Blond Bob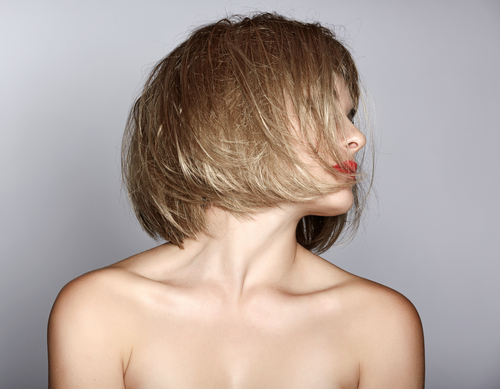 The bob hairstyle with its blonde hue creates a luxurious look with its soft and subtle bangs, framing the face. The edgy layers at the bottom give this hairstyle added volume, resulting in an incredibly elegant look.
29. The Fringe Pixie
The trendy fringe pixie seamlessly integrates the front-facing, crisp-cut bangs with the playful, tousled layers for a chic and stylish look.
30. Long Edgy Curved Bang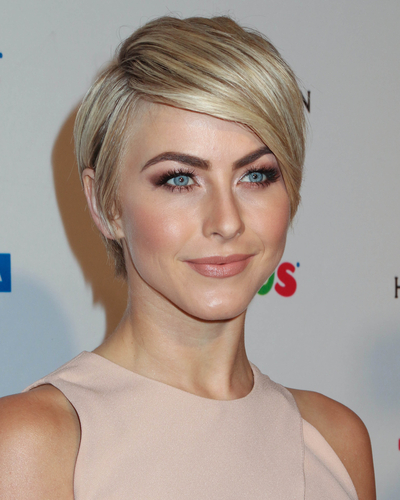 This fabulous hairstyle has a special long and edgy bang on one side, creating a subtle curved shape that brings the whole look together with an effortless definition.
31. Red Bred
The exquisite, voluminous bob exudes an air of sophistication. Flawlessly styled side-swept bangs frame the big, round hair, making the look even more glamorous and chic.
32. Golden Edges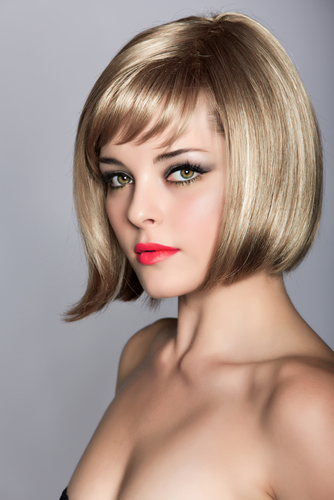 The choppy fringe tucked to one side softly hangs over the eyes, providing an alluring spark to the hairstyle. The heavy bangs provide a touch of enchanting joy to the entire look.
33. Black Short Pixie Bob
A pixie bob is one of the best hairstyles for short hair girls. The small layers add extra definition to this sleek 'do, giving it a slightly edgy yet still very sophisticated flair. It's the perfect way to get the best of both worlds - class and attitude!
34. Blunt Bob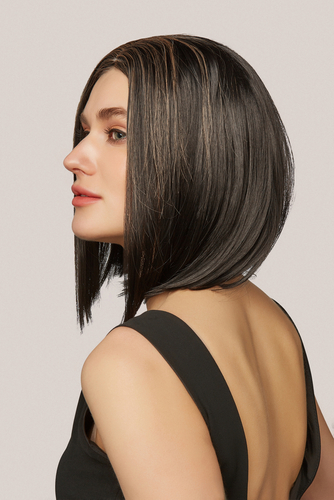 The stunning ombre bob features a chic, timeless look. Its sleek cut and smooth, creamy hues provide a sophisticated and fashionable flair. Its sharp edges are beautifully complemented by its soft texture, creating a stylish yet timeless hairstyle.
35. Ruffled Layers
The charming texture of this bob brings an air of elegance to the style, giving it an eye-catching detail.
36. Edgy Bangs Bob
This bob haircut is totally transformed by the addition of punk long bangs, creating an entirely unique and edgy style.
37. Sleek Red
The classic red bob exudes vintage vibes and is surely one of the best hairstyles for short hair. Styled with a side part, it's a timeless look, that will give you an undeniably youthful glow.
38. White Blunt Bob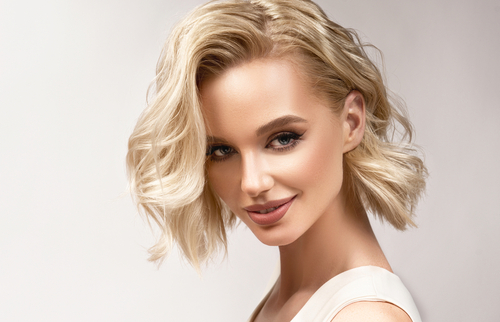 This beautiful blunt bob features a sleek and slightly wavy texture, with one side swept inwards for a chic, curved bang, and the other swept outwards to create a tousled, textured look.
39. Tucked Away
This roundish bob has a carefree charm with a hint of sophistication. The front is styled with the bangs tucked behind the ears, giving it a unique yet elegant feel.
40. Edgy Burgundy Bob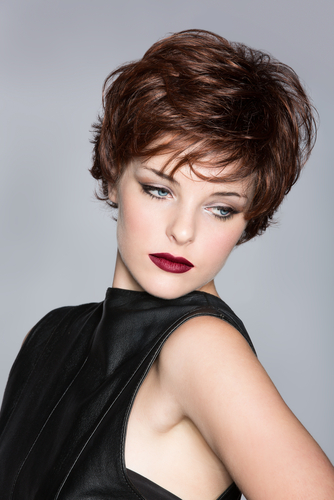 Tousled bangs grace the top of the bob while longer layers delicately flow along the sides.
41. Neat and Sleek
The elegance of the thin and sleek hairstyle is highlighted by the immaculate care taken to maintain its structure.
42. Pixie Trim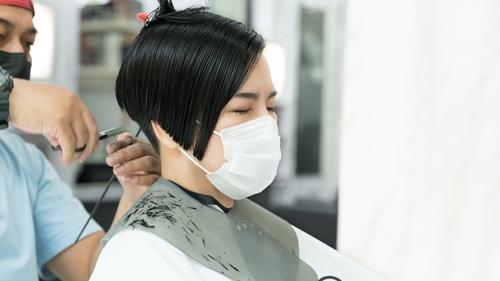 The bob cut is elegantly layered; short hair on top with longer strands in the back, and short sides. The purposefully uneven fringe only further adds to the chicness of the style.
43. Short Edgy Pixie
This feminine pixie with a boy-cut look is among the best hairstyles for short hair. Low maintenance is an understatement; it is virtually effortless to style and keeps in check! It's a fantastic look for those wanting to make a bold, but not high-maintenance, statement.
44. Thick Side Bangs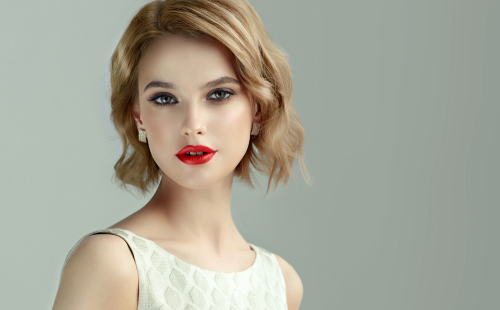 This sleek bob is further accentuated by the edgy and voluminous side bangs. Their bold presence adds a unique touch that lends the hairdo a powerful and modern aura.
45. Tousled Bob
The Tousled Bob hairdo is one of the best hairstyles for short hair and for good reason! Its endearing messiness adds an extra bit of flair, making it the perfect combination of chic and youthful. This cut is the ideal way to express your unique style, no matter what your age!
46. Feathered Bob
The fluffy orange bangs of the bob give the wearer a darling touch to the face and their character. It is the perfect final piece to complete any look.
47. Edgy Long Bangs
This glamorous bob has edgy long bangs, providing coverage of part of the forehead and a playful peek-a-boo of layered locks. It's sleek and modern, and a perfect way to frame your face.
48. Headband Style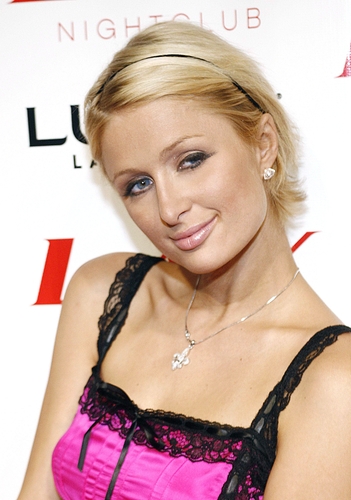 The thin headband frames the hairdo perfectly, helping to tame any wild flyaways or tousled hair and giving the entire look a polished and refined style.
49. Edgy Fringe
A fringe of tendrils cascading down the sides of your face could make you look like a majestic ancient deity. The immaculate sharpness of the short blunt bob speaks volumes of effortless elegance.
50. Textured Volume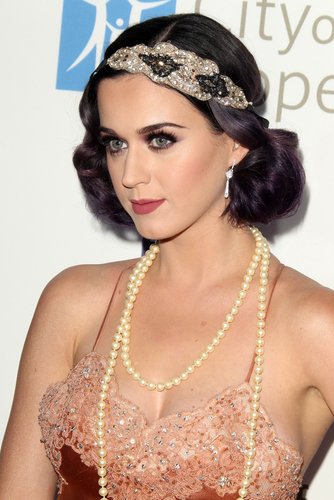 The soft texture of this choppy bob blended into an ombre gradient, has a deliberately dishevelled look that is utterly charming. This imperfection enhances the depth and volume of the style, creating a dynamic and eye-catching look.
51. Sleek & Edgy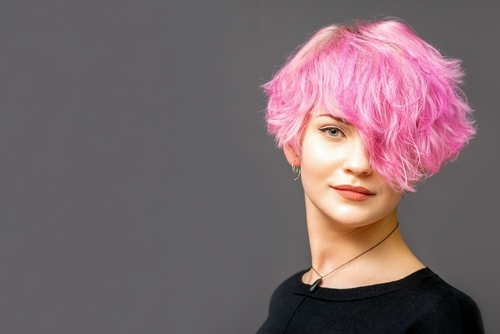 The eye-catching edgy bob in a flattering shade of pink is a perfect hairstyle for short hair. This hairstyle is artfully crafted with great precision and is sure to leave a lasting impression.
Conclusion
When you're considering chopping off your locks, finding a new hairstyle can be quite confusing. But don't you worry at all! There are so many different styles to choose from and each can provide you with an attractive and modern look. From layered bobs to shaggy pixies and more, you will definitely find the perfect look for you among the top 51 best hairstyles for short hair. Whatever your reason for wanting to go short, it will add a touch of sensuality to your look, so why not go for it? Take a look through this selection and get some short hair inspiration for your next cut.
ALSO READ: 100 trending short hairstyles for women: The best compilation
FAQs
How can I make my short hair look attractive?
One of the best ways to make short hair look more attractive is to keep it healthy and moisturized. Keeping it well-hydrated and free of split ends and damage can go a long way in giving it a more polished and healthy look.
---
Does short hair look good on fine hair?
Short hair can be a great option for fine hair! With the right cut and styling, it can look fuller and thicker, plus you'll be able to save time and effort with daily styling. Talk to your stylist about a style that will flatter your face and create more body, such as an asymmetrical cut, short layers, or a longer bob.
---
About The Author
Chhavi is a certified Skincare Coach and she's also certified in Makeup Artistry. Her fascination with skinc...are peaked when she got to know more about the vastness of the cosmetic industry. Chhavi made it her mission to educate her readers so that they can take care of their skin better. In her free time, she can be seen reading about different herbs and experimenting with cosmetic formulations. She has more than 3 years of experience in SEO content writing. She loves penning down her thoughts creatively and identifies as a Potterhead.
Read more
Top Comments
There are no comments in this article yet. Be first to post one!