12 Best Lip Balms for Dark Lips That Actually Work!
Bid adieu to dark-pigmented and chapped lips with this curated list of the 12 best lip balms for dark lips that reduce uneven lip tone and plump up dry lips.
Updated on Mar 21, 2023 | 01:54 PM IST | 2.4M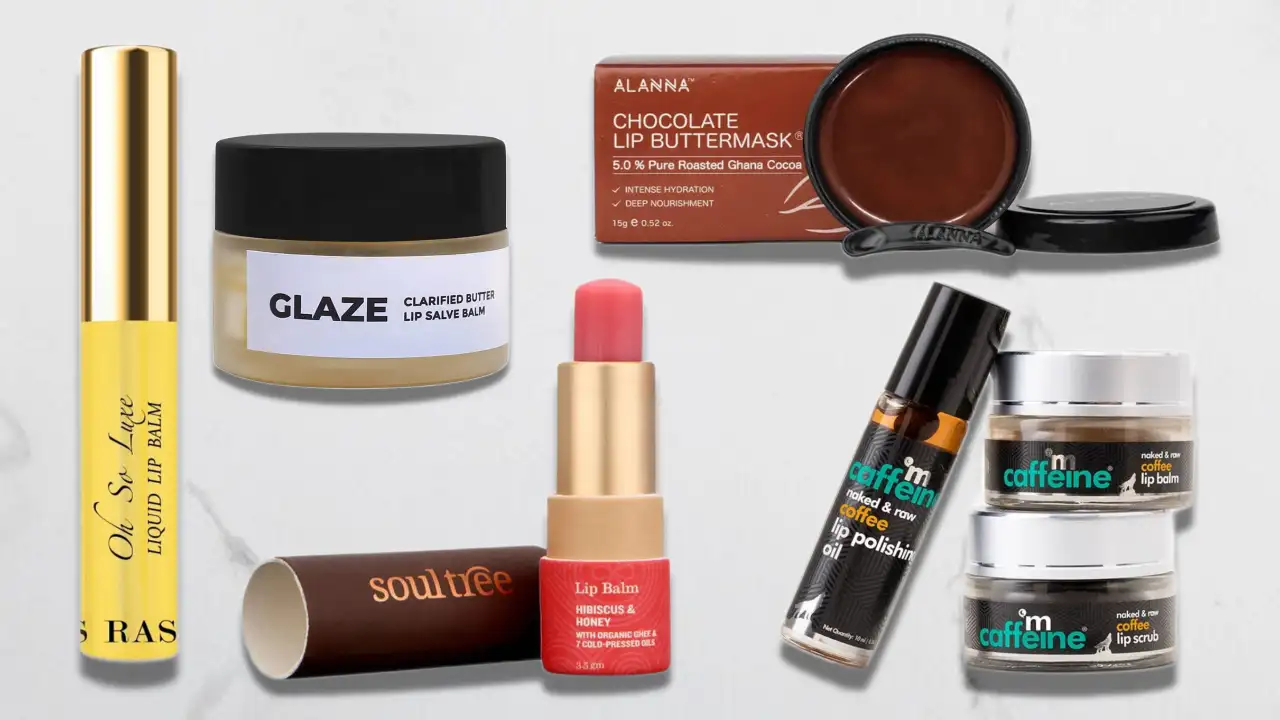 The products curated for this article are independently chosen by the editorial team. If you make a purchase through the
links
mentioned below, we may receive a commission. Check out our
product research & curation process
Smoking, stress, and lip-sucking can cause pigmentation issues on the sensitive skin of your lips. Lip balms for dark lips help in lightening the lips and give them an even skin tone. 
While lack of hydration and overexposure to the sun can also be the major concern for dark lips, the below-listed lip balms help in soothing the skin by hydrating and nourishing and thereby solving the hyperpigmentation issue. 
"I know it might not look like it because I constantly bite my lips but I'm obsessed with having moisturized lips. I would like to think that I'm like a connoisseur of sorts of lip balm and after many years of searching I've arrived at Vaseline Lip Therapy. It's just like classic, standard, and lasts for a few hours," told Troye Sivan to Vogue in October 2018 when talking about his choice of lip balm for dull and chapped lips. Uneven-pigmented lips are not something anyone likes to flaunt. If you are in dire need of a cure for your lip hyperpigmentation issues, check out these 12 lip balms for dark lips for a solution, and swipe below to know more.
Top Picks
12 Best Lip Balms for Dark Lips That You Need in Your Vanity Kit!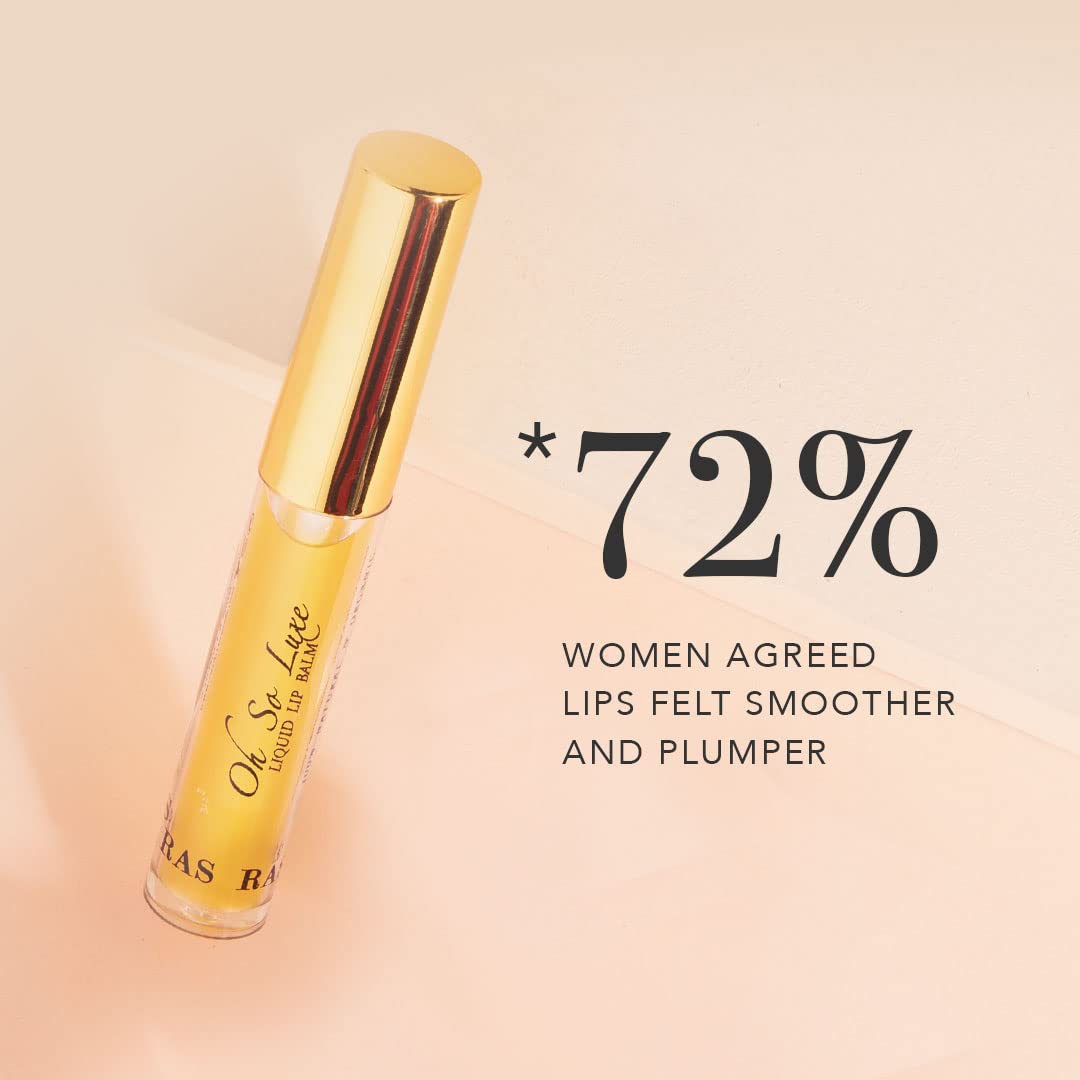 Formulated with organic ingredients, this liquid lip balm smoothens the lips and reduces hyperpigmentation issues with every use. The essential oils content help in lightening the lips while nourishing it equally. The ingredients like jojoba oil, aloe extracts, pomegranate extracts, mango butter, orange peel and vanilla extract create a fruity and luxe scent that's appealing for all. Plus, it effectively hydrates, soothes, and softens the lips and provides a natural shine!
Key Ingredients
Avocado oil
Argan oil
Aloevera oil
Vanilla extracts
Pros
Suitable for all skin types
Translucent shade
Vegan 
Cruelty-free
Cons
Requires multiple application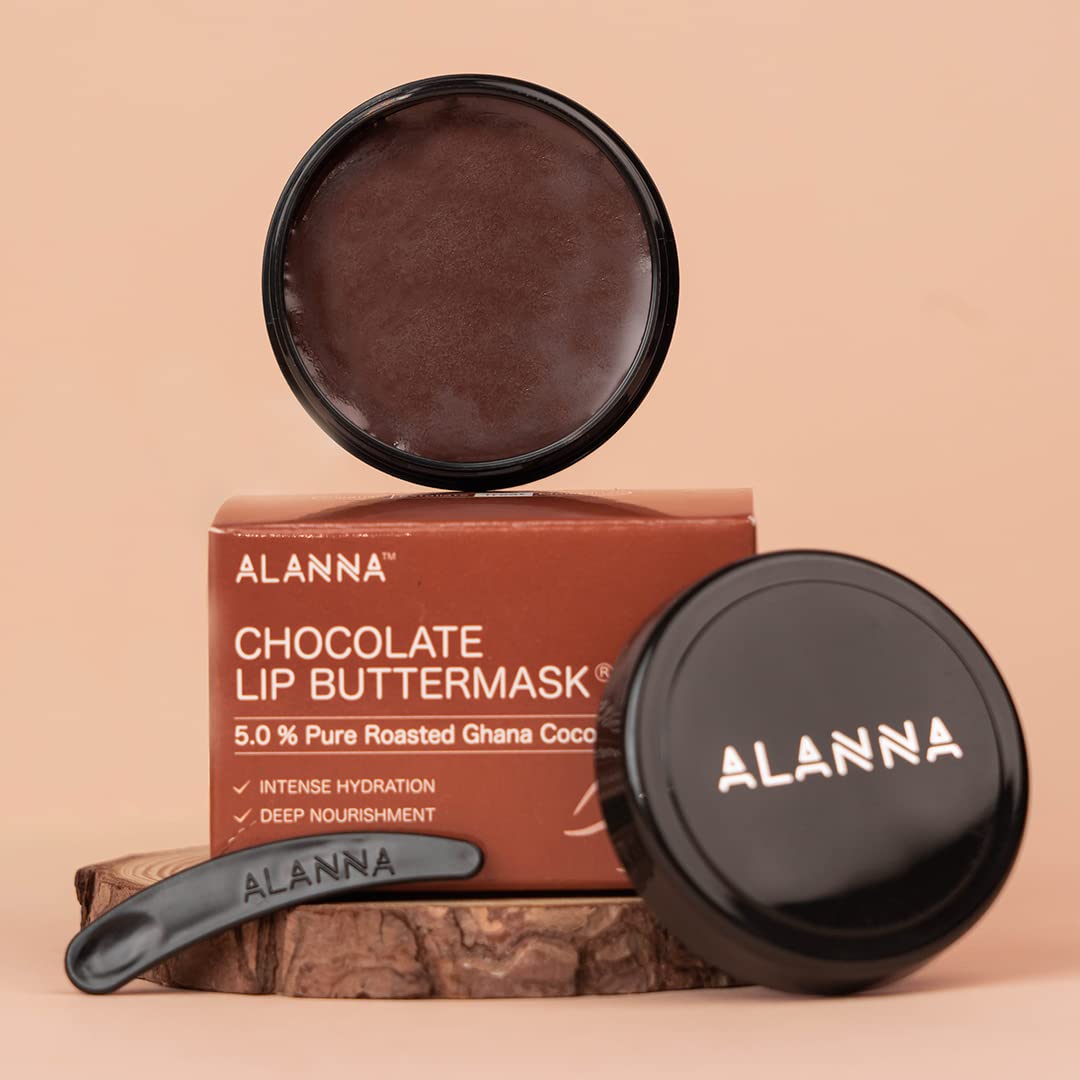 Made with 5.0% pure roasted Ghana cocoa which has rich antioxidant content than any other ordinary cocoa, this lip balm provides soft, detoxicated, firm, hydrating, and enriching the skin. It lightens dark lips and provides the absolute hydration needed to keep your lips plump. The balm gives a subtle sheen and provides the ultimate mositurization for your lips. The vegan ingredients and formulation makes it suitable for extremely chapped lips.
Key Ingredients
Cocoa
Shea butter
Vegan wax
Pros
Paraben-free 
Toxic-free
Cruelty-free
Natural SPF
Cons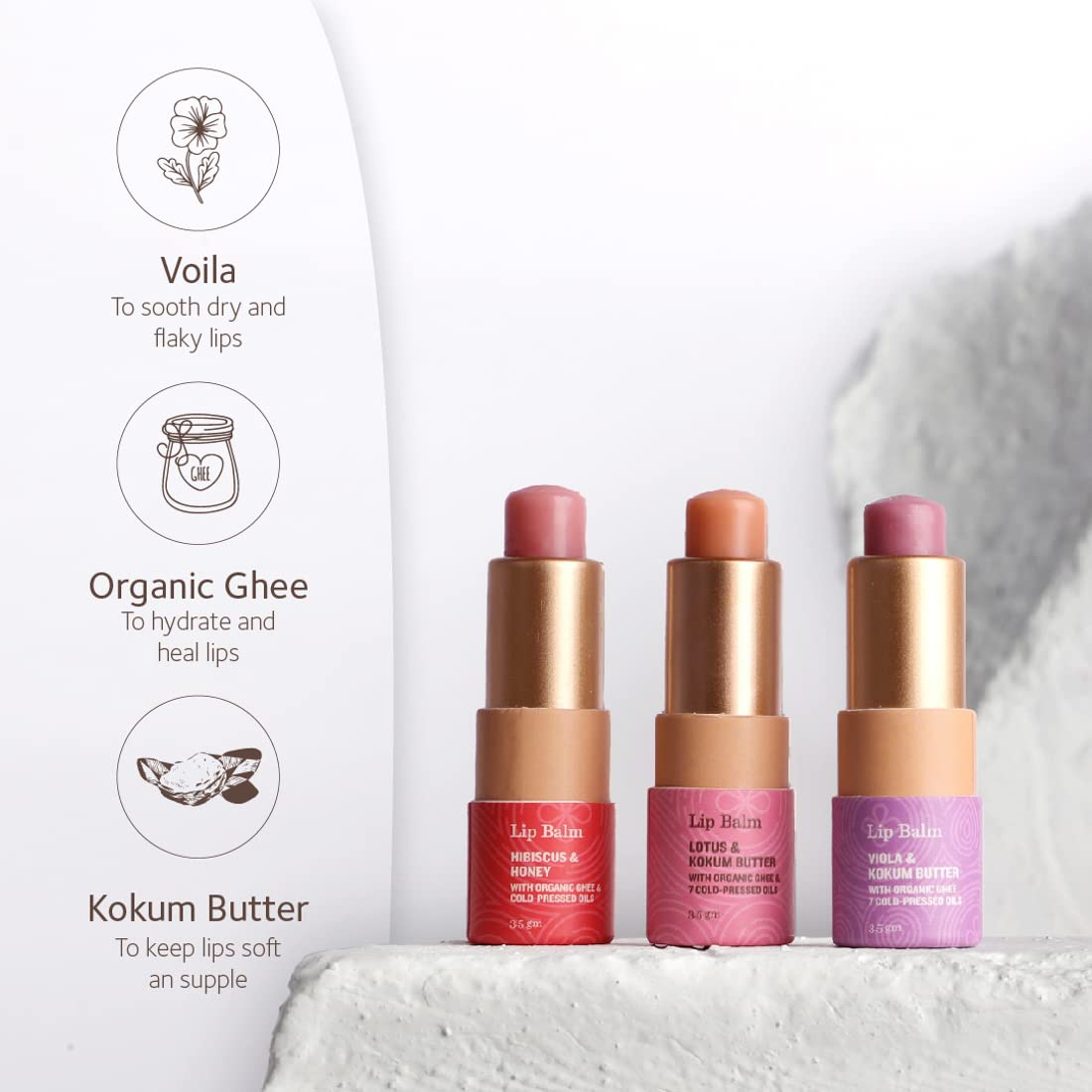 Infused with hibiscus and honey extracts, this lip-lightening balm effectively treats dry and chapped lips. Organic ghee in it ensures hydration and keeps the lips soft and smooth. This lip balm is light on the lips and also helps improve the texture along with colour. It is formulated with 7 essential oils such as olive oil, apricot oil and almond oil that provide the glistening shine and glow to your lips and smell heavenly too!
Key Ingredients
Hibiscus
Wild honey
Organic ghee
Pros
Ample sun protection
Moisturises well
Lasts long
Worth the value
Cons
Should be available in more flavors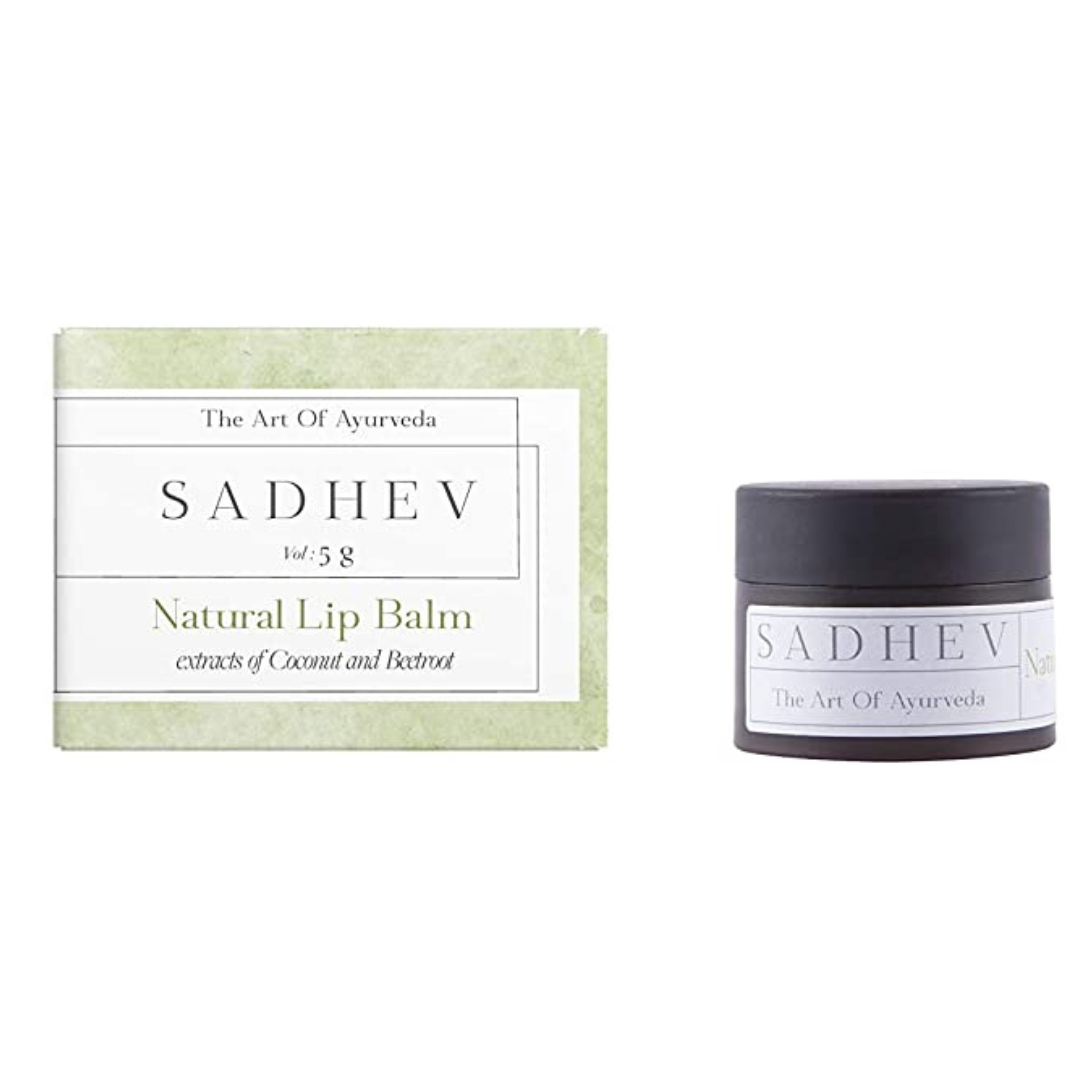 Made using handpicked ingredients, the Sadhev Beetroot and Coconut lip balm is as good as your grandma's homemade lip balms. It moisturises and soothes the lips giving them an inviting sensual red tint. This product is natural, vegan, and cruelty-free and its perfect for all skin types. This natural lip balm is one of the best lip balms for dark lips that shows visible results right from the first use.
Key Ingredients
Pros
Natural ingredients
Suitable for all skins
Petrochemicals-free  
Parabens-free 
Cons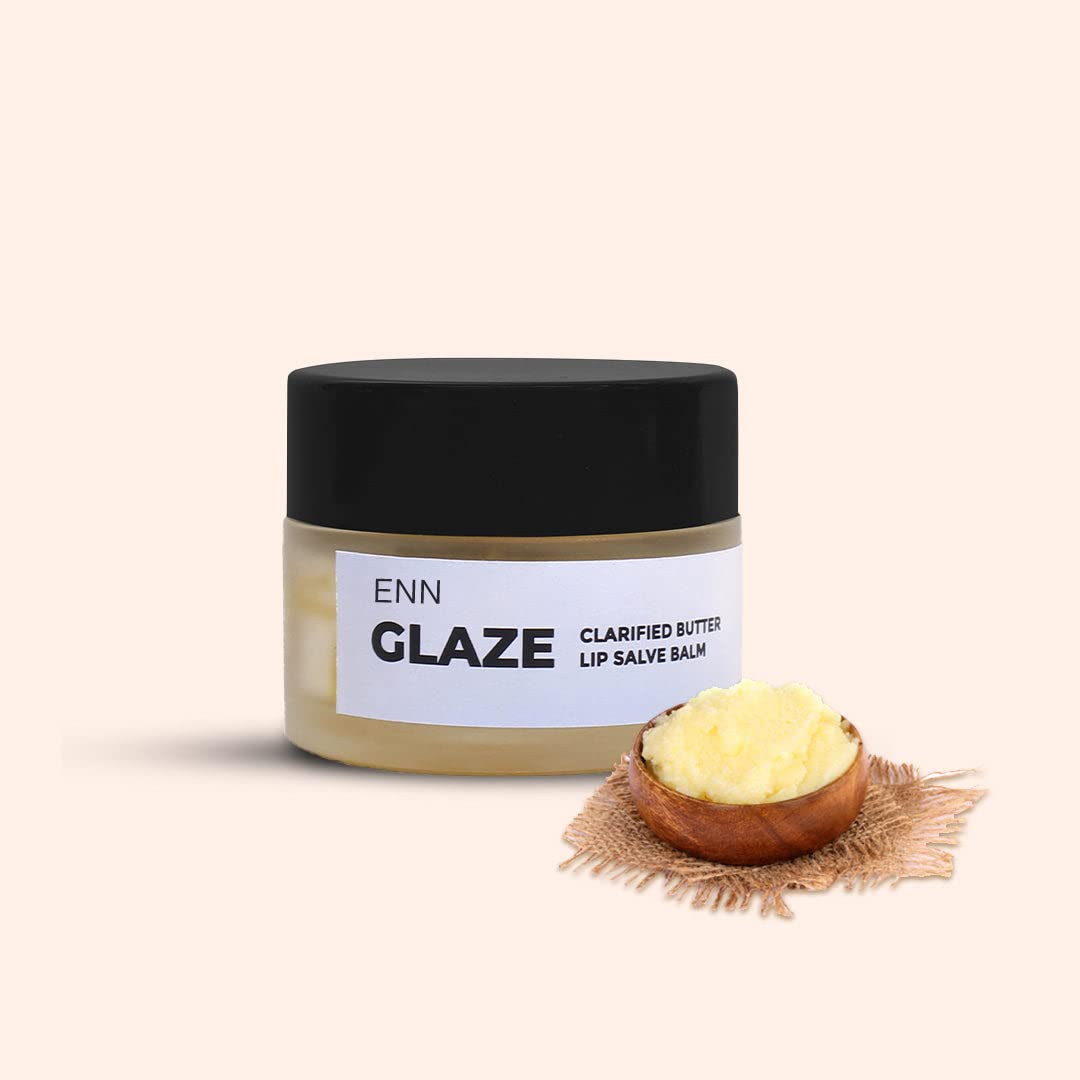 There is no one perfect way to solve lip pigmentation issues, but this lip balm will surely lessen the effects of chapped dark lips. Laced with saffron oil that evens out pigmented lips, this miracle balm conditions your lips and improves texture while not leaving a chap insight. The balm gives a high gloss finish without the stickiness, and the delicious concoction is spiked with naturally derived ingredients that give it an irresistible scent.
Key Ingredients
Saffron oil
Ghee butter
Kokum butter
Raw cane sugar
Pros
Paraben-free
Moisturises well
Nourishes well
Reduces pigment effectively
Cons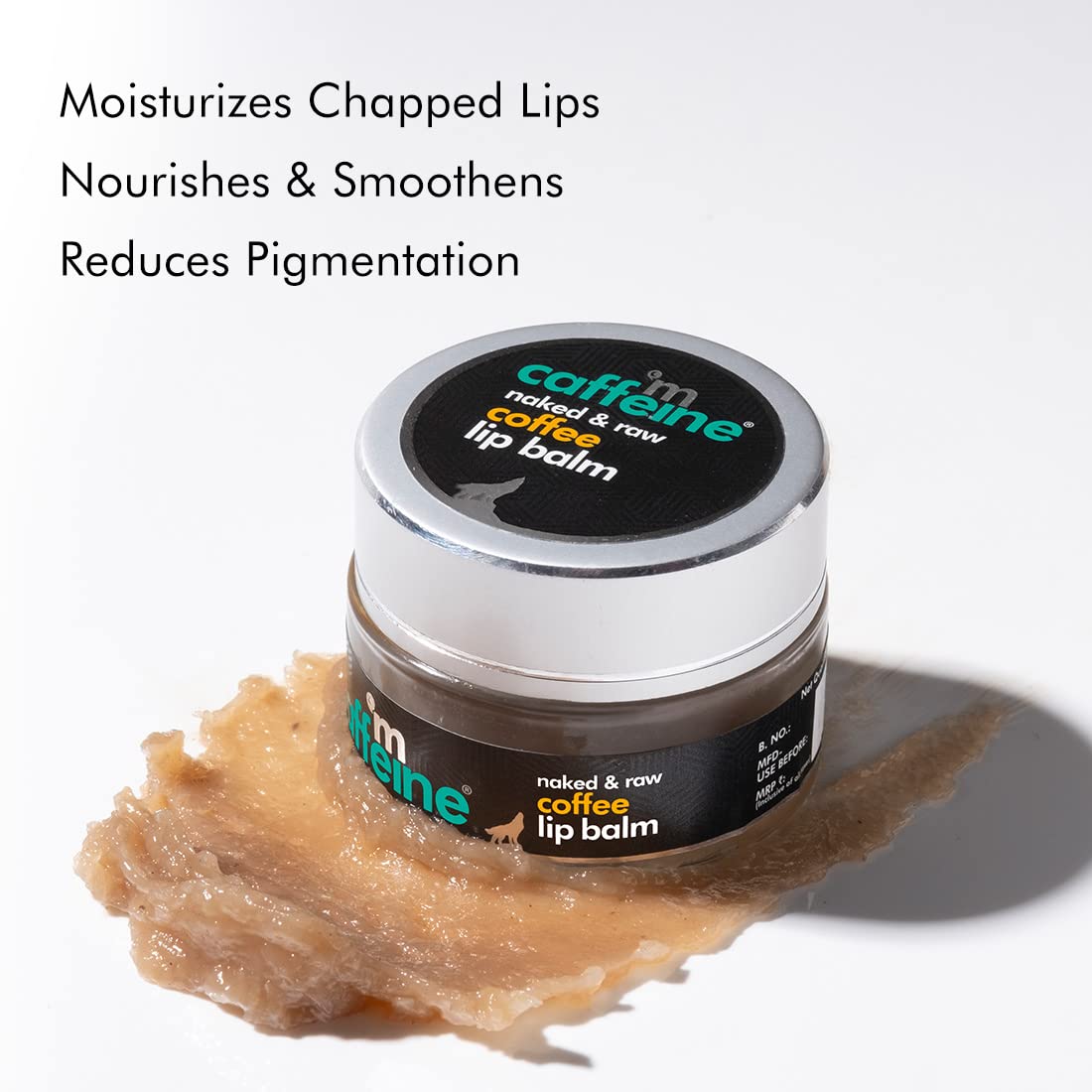 Caffeinated skincare products are my personal favourite and mCaffeine stands out for its aromatic skincare products. This lip care kit including lip balm, oil, and scrub can be used together to cure dark lips and to win fuller-looking soft, and plump lips.  The kit exfoliates dead skin cells that reduces pigmentation and the combination of the kit also moisturises, nourishes and hydrates the lips.
Key Ingredients
Pros
Mineral oil-free
Cruelty-free 
Vegan
Paraben-free
Cons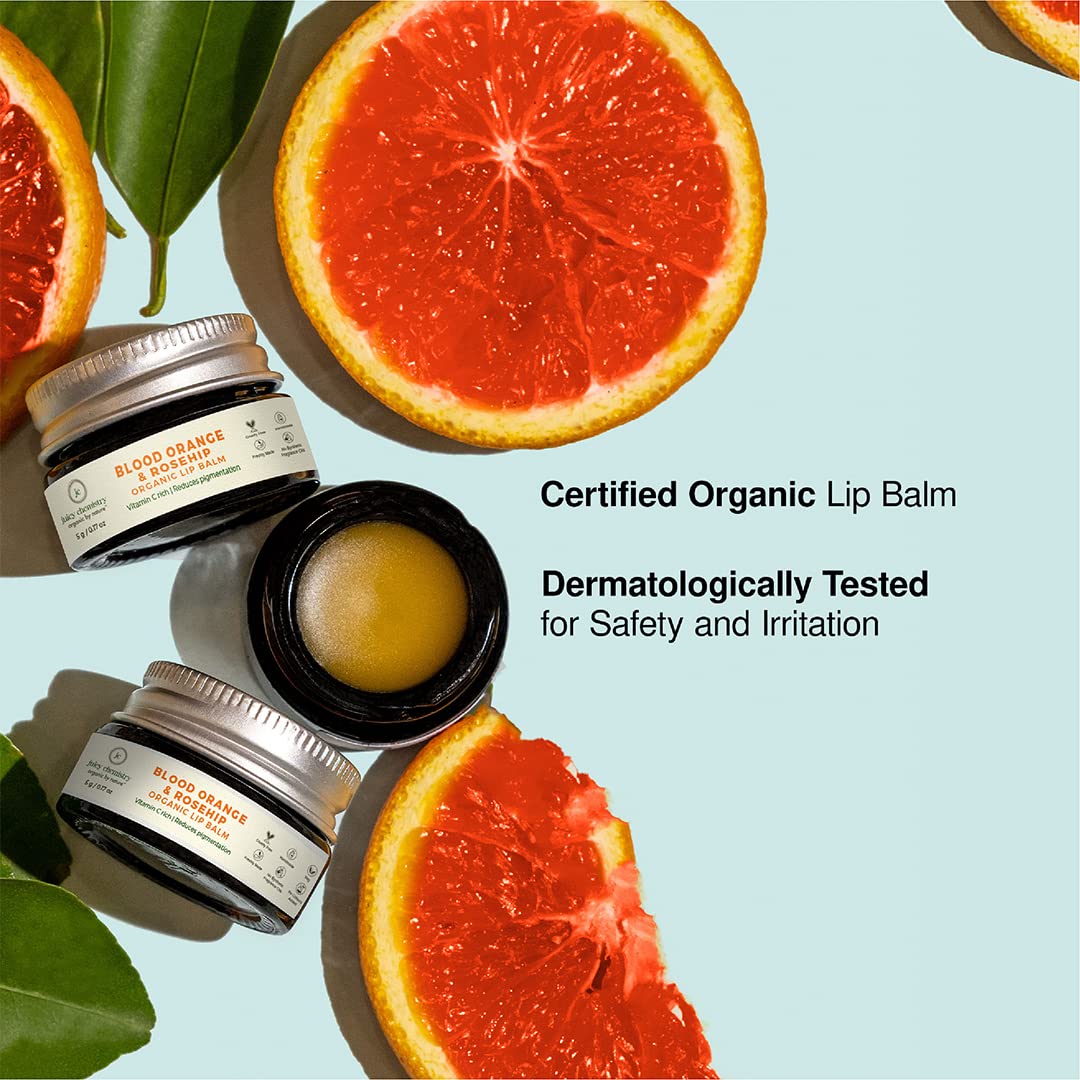 This organic lip balm is enriched with Vitamin C and Omega-6 fatty acids that help reduce lip pigmentation and promote even-toned lips. The ultra-moisturizing oils present in it reduce lip pigmentation by 16.98 percent in 28 days. The secret? With rich natural ingredients like rosehip, apricot, castor, and raspberry that help lessen the effects of radical damage, soothes inflamed lips and improves lip texture with every use and application.
Key Ingredients
Pros
Alcohol-free 
Preservatives-free 
Sulfates-free 
Parabens-free
Cons
Doesn't last long on the lips
This softly-tinted lip balm works tremendously well to nourish and emulsify the glow on your lips. With nourishing butter and oils like jojoba esters, chamomile flower extract, and aloe leaf extract in the formula, work to be emollient on the skin and provides brightening results. This beautiful lip balm provides a soft satin finish to your lips. Try it if you like to deeply moisturise your dry or chapped lips with the tenderness of a rose flower.
Key Ingredients
Cocoa Butter
Sweet Almond Oil
Pros
Vegan 
Oil-free  
Paraben-free  
Gluten-free  
Cons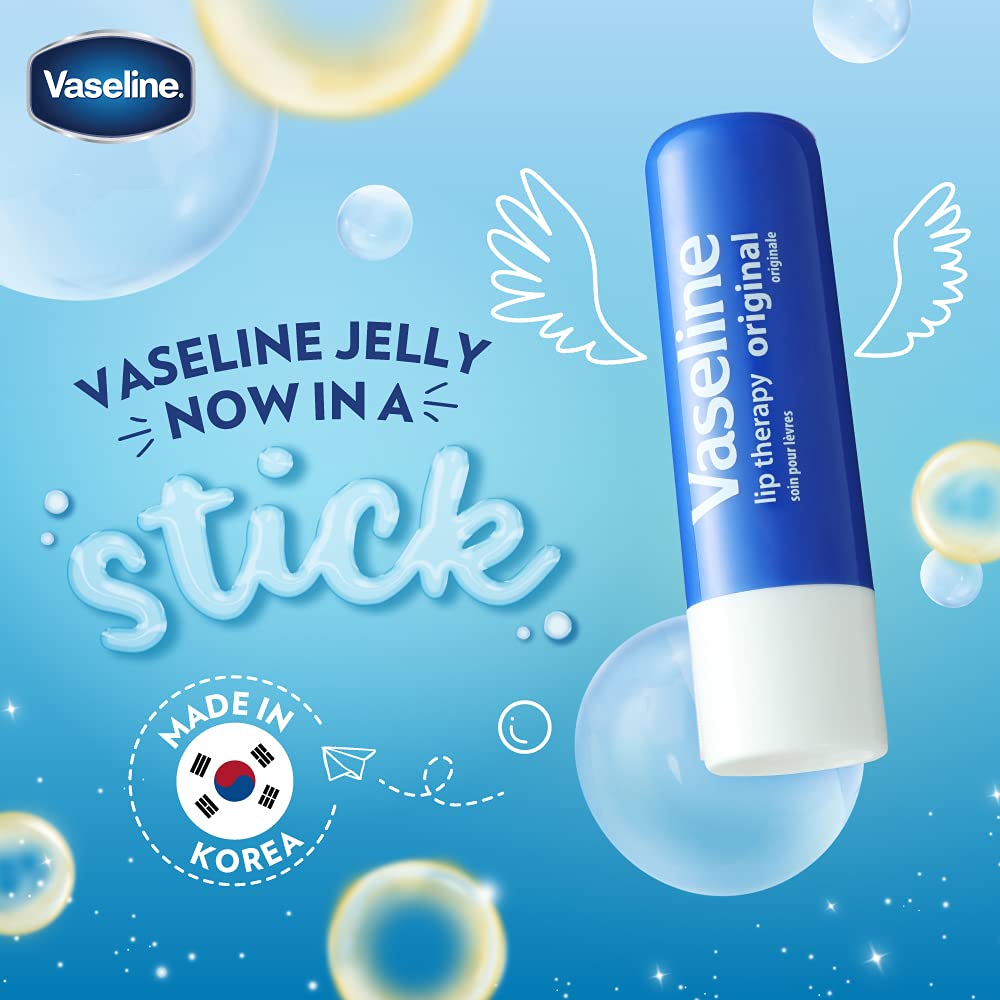 The new and improved recipe of the Vaseline Lip Therapy makes it more heat-resistant and consistent, allowing it to be applied more evenly to your lips. It contains vitamin E, which has healing properties and provides natural protection against free radicals and UV radiation, both of which cause pigmentation. It nourishes the lips and soothes cracked, damaged, and dry skin. The principal component, petroleum jelly, repairs scraped, burnt, and dry skin in a stick formulation that is also travel-friendly!
Key Ingredients
Vitamin E
Petroleum jelly
Pros
Glossy shine
Protection from UV rays
Non-greasy
Unscented
Cons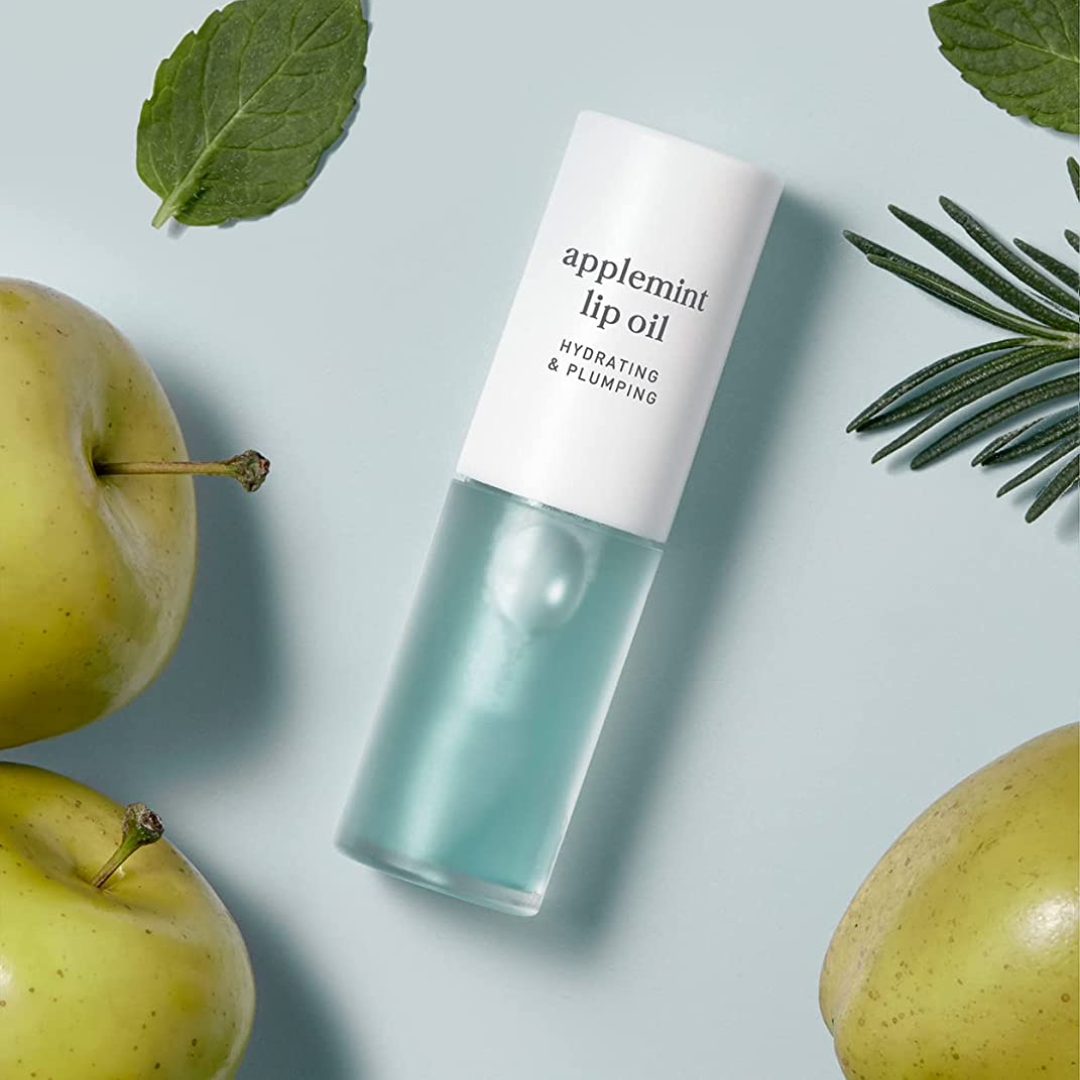 A non-sticky, silky lip oil that quickly hydrates and softens lips while making them seem fuller and brightens dark lips and gives them a natural appearance. It contains calming apple fruit extract and apple seed oil, which rapidly softens the lips. Furthermore, the mint leaf oil has a cooling and calming effect, while the botanical oil combination reduces the appearance of strained lips. The balm can easily be applied with the effortless pointed doe-foot applicator.
Key Ingredients
Apple seed oil
Mint leaf oil
Pros
Gluten-free
Mineral oil-free
Paraben-free 
Vegan 
Cruelty-free 
Cons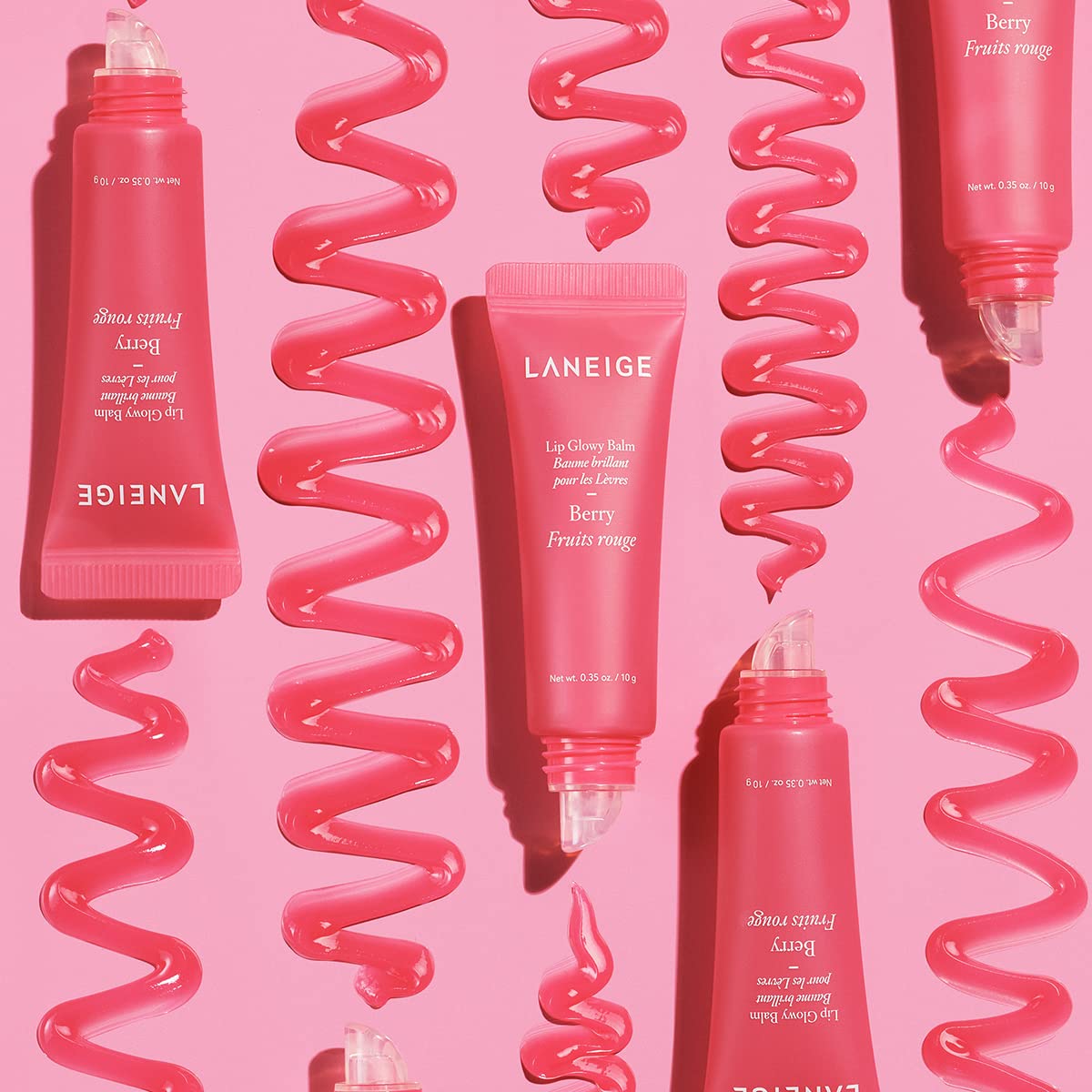 The lip balm consists of murumuru and shea butter, that are used in the mix to give intense hydration and to seal in moisture for a longer period of time. It is suitable for normal, dry, combo, and oily skin types and leaves no uneven spots after application. The product soothes chapped lips and reveals the true pigmentation of the skin. This glowy balm comes in a range of colors and tastes to liven up your routine and keep your lips looking beautiful. Laneige Lip Glowy Balm is pocket-sized for quick application on the move.
Key Ingredients
Murumuru butter
Shea butter
Pros
Affordable
Available in a variety of flavors
Works well on dry skin
Sheer texture
Cons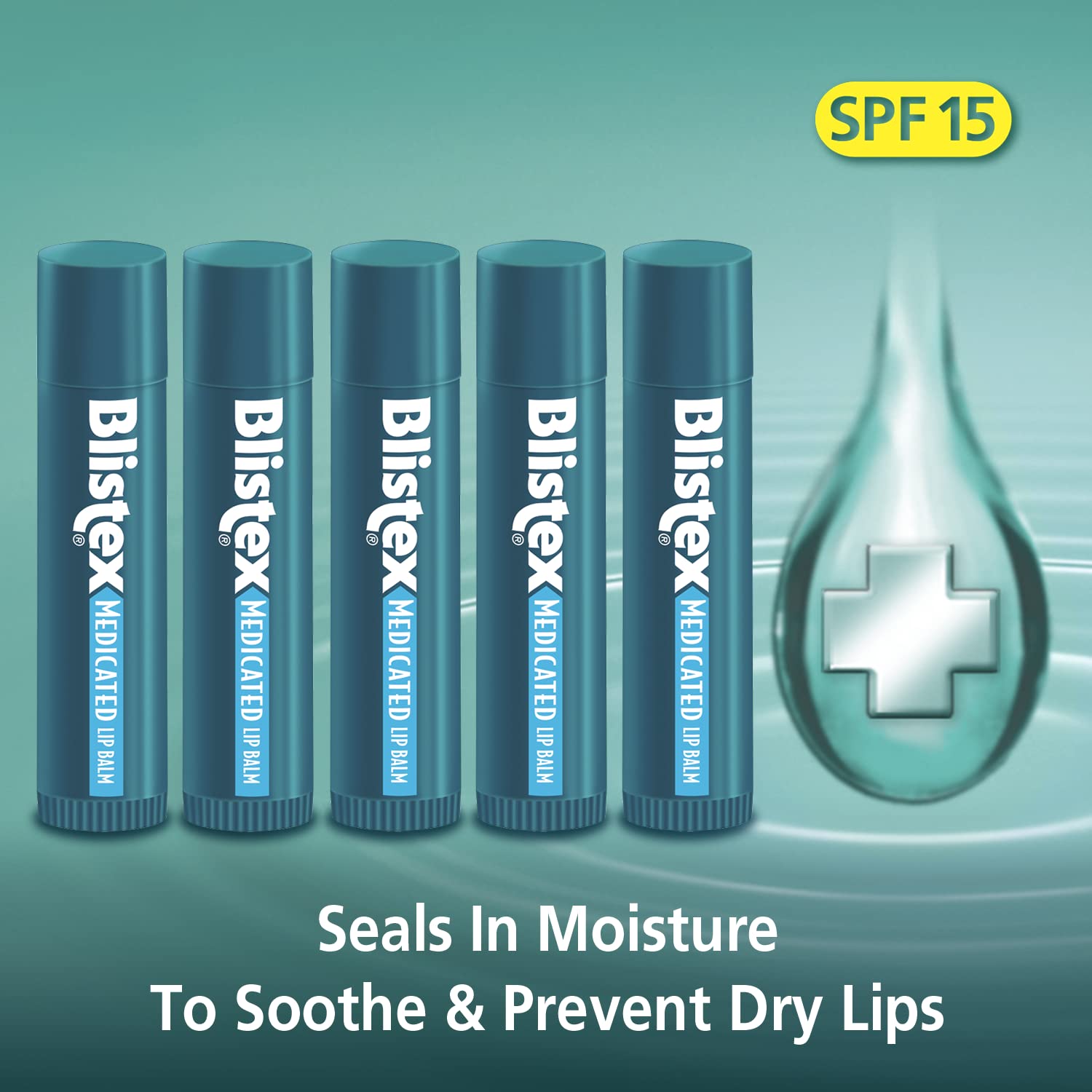 This SPF 15 lip balm prevents pigmentation and offers sun protection to help avoid sunburn when outdoors for a prolonged amount of time. Furthermore, the lip balm leaves your lips with a beautiful matte finish. The easy glide composition provides full coverage while preventing any additional irritation of chapped or discolored lips. It's ideal for regular lip care, making your lips feel and look better in both hot summers and cold winters.
Key Ingredients
Cocoa butter
Organic bees wax
Dimethicone
Pros
Contains SPF 15
Lasts long
Easy application
Gluten-free
Cons
Should be available in more flavors
How to Choose the Best Lip Balms for Dark Lips
Ingredients: For the best lip care for dark lips, you must choose lip balms with SPF and natural oil-based ingredients like jojoba oil, shea butter, beeswax, and petroleum jelly as they are the best choice to nourish your lips and restore their natural color. Lip balms containing phenol, menthol, or salicylic acid should be avoided since they can dry your lips even more.
Formula: If the lip balm is majorly based on beeswax and almond oil, they are the best choice for softening and moisturizing the lips. When looking for a satisfactory lip balm, it must contain a minimum SPF of 15 to 30. Dark-pigmented lips need exfoliation and sun protection to lessen the effects of dead skin cells and bring back the natural glow your lips have.
Lip skin type: Dry skin requires moisture-oriented lip balms, while oily texture lips require a non-greasy formulation. For example, peppermint oil helps brighten the skin and brings a natural pink glow to all skin types. Before applying the lip balm directly onto your lips, apply the same on the wrist and palm region to check for any allergic reactions.
How to Use the Best Lip Balms for Dark Lips 
First, uncap the lip balm and apply it first on the bottom lip and then on the upper lip. 
Gently rub your lips together to evenly coat the lip balm formula into your lips so that it absorbs the nutrients. 
Do not continuously lick the lips or bite the lip balm, as it may remove the formula from your lips causing a delay in the process of healing. 
You can continue to use lip balm on a daily basis. It's only a matter of knowing when to use it.
Watch out to never use up an entire lip balm tube or tub in a mere week, let your natural oils do their magic too.
Even though you don't need it all the time, lip balm is an essential skincare product. It's an excellent product to keep in your purse or bag, especially in the cold to moisturize your lips. Just be careful not to overdo it. Try to choose oil-based lip balms, to get a richer formula and glossier effect, and to maintain the hydration level of your lips. This curated list of the best lip balms for dark lips not only helps in lightening lips but also cures chapped and broken lips which are especially common during the colder season. 
FAQ's
Why did my lips get so dark?
Excessive exposure to the sun, lack of hydration, smoking, and any allergic reaction can cause the skin to darken.
---
Can a lip balm make lips pink?
Yes, they can. Ingredients like peppermint oil can help in advancing that. Lip balms moisturize the skin and bring the natural pink glow from within. The answer is the elements in the balm that can surely make your lips pink.
---
Does lip balm remove pigmentation?
Preferring lip balms with high SPF formulation can help in reducing the dark pigmented tones on the lip.
---
About The Author
With a keen eye for detail and a passion for hairstyling, Alvira is a certified Hair Expert who brings the latest tre...nds and lifestyle talks to your fingertips. With an experience of 2+ years as a content writer, she loves to share anecdotes and write her heart out when it comes to poker straight hairstyles, curly locks, lifestyle, and makeup. This chirpy bird loves to sing and as an avid reader, she loves to steer up some drama. Alvira is your go-to person if you love to read about hair care, hair styling, or anything glam
Read more
Top Comments
There are no comments in this article yet. Be first to post one!