1 Year of Tomorrow: 4 reasons why the Rowoon, Kim Hee Sun, Lee Soo Hyuk starrer drama touched hearts
As Tomorrow completes 1 year, let's go back to understand how the drama brought heartwarming stories to the screen!
Published on Apr 01, 2023 | 01:32 PM IST | 174.2K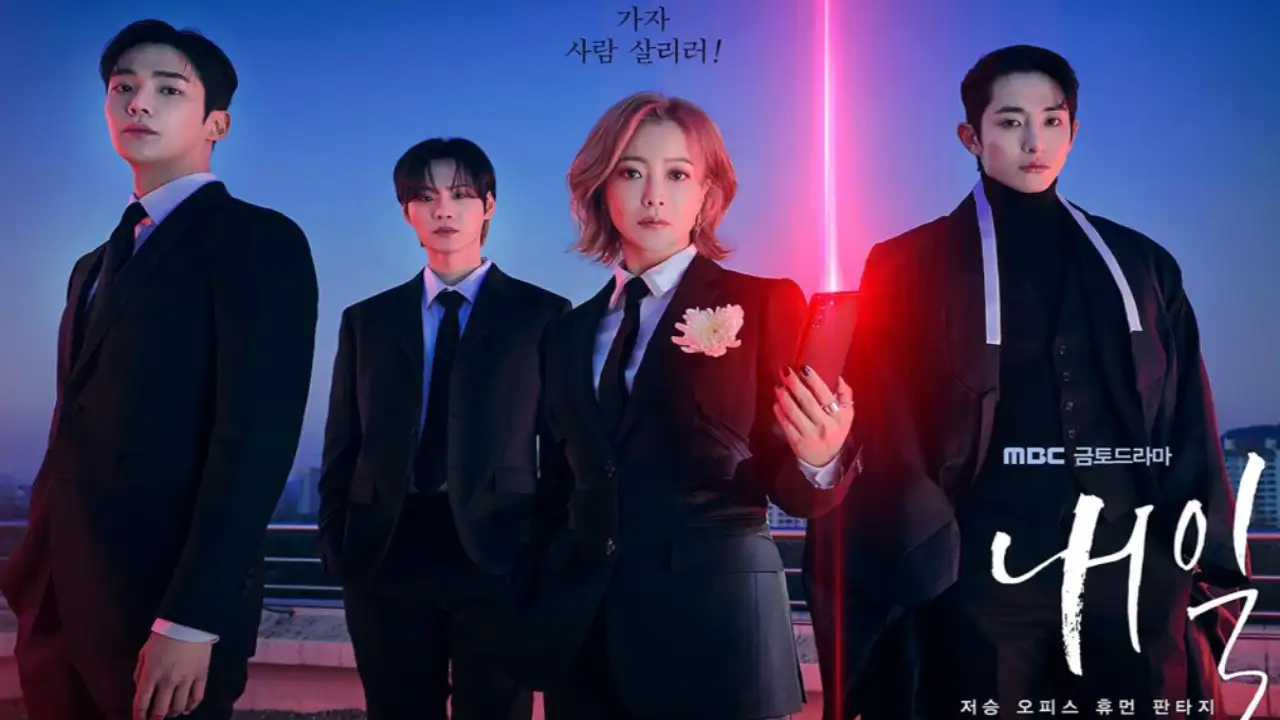 MBC's Friday-Saturday drama 'Tomorrow' presents sympathy and healing by capturing realistic episodes that tell the story of people driven to death. Kim Hee Sun (Gu Ryun), Rowoon (Choi Jun Woong), Lee Soo Hyuk (Park Joong Gil), and Yoon Ji On (Im Ryung Gu) are the main cast members of the drama. The drama is a slice of life fantasy in the underworld where the messengers of the underworld, who used to guide the 'dead', now save 'those who want to die'. 
The seemingly insignificant yet powerful stories: 
'Tomorrow' has shown a victim of school violence, a third-year police officer, a man of national merit in the Korean War, an anorexic patient who suffered from an eating disorder due to trauma with her appearance, a family member of a sexual assault victim, an elderly dog ​​about to die, a mother who lost her child in her belly, a Japanese military 'comfort woman' and more. It has given a deep resonance by reminding the power of a single word, the importance of choice and responsibility, and the noble sacrifice that must not be forgotten by capturing the stories of those who stood on the threshold of death with their own pain, including victims. The drama has made sure to show the various facets of Korean society and how many suffer in their own worlds, which doesn't allow them to look around.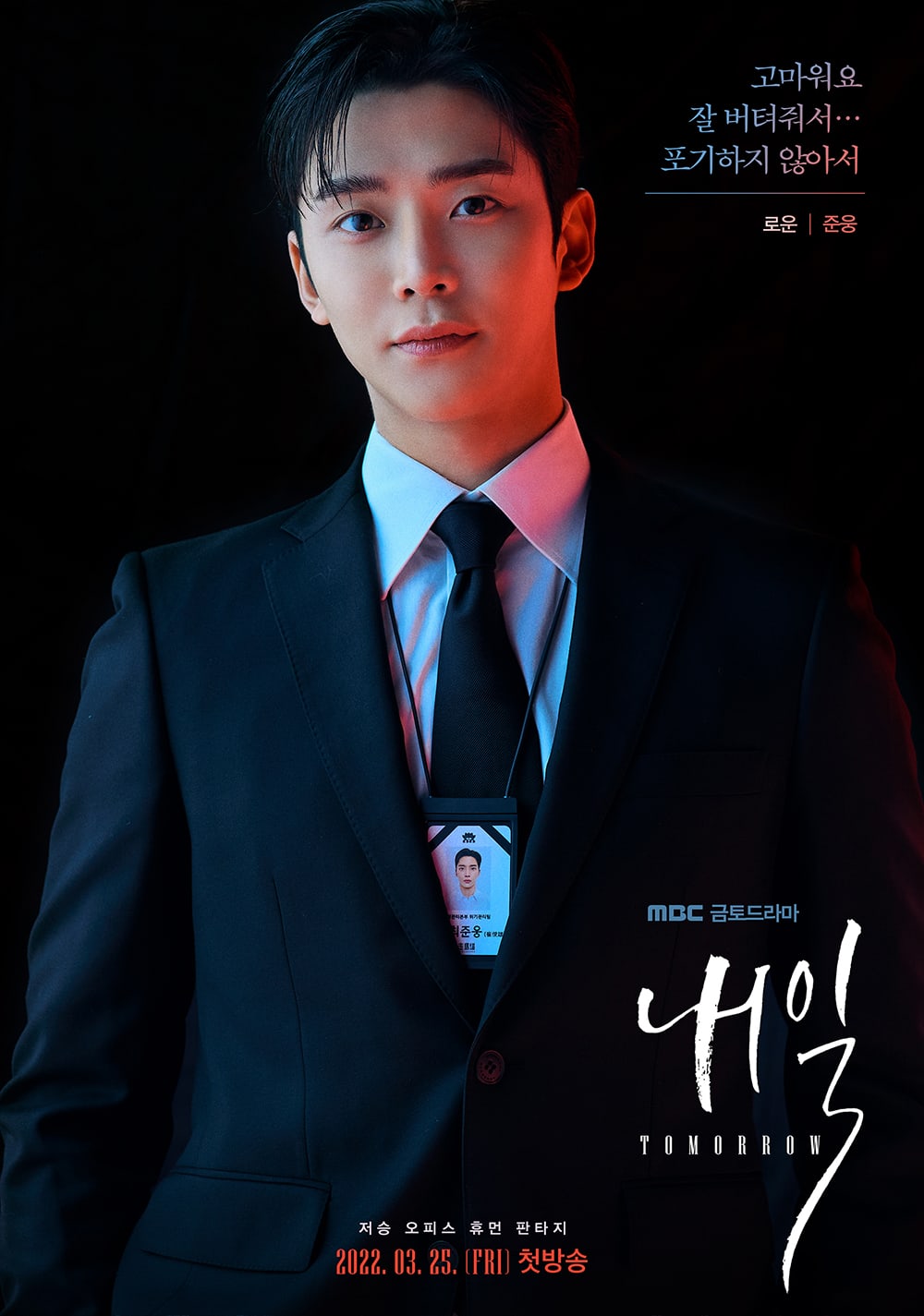 Rowoon as Choi Jun Woong: 
Rowoon played the role of Choi Jun Woong, who got a job as a contract employee for the Guma-deung Crisis Management Team due to an unexpected incident. Rowoon showed a perfect assimilation into the character that seemed to have just jumped out of the original webtoon of the same name, showing the aspect of being a man who is not famous. Tomorrow's Jun Woong is a character that can be found around us rather than a hero-like figure. Among all things, there are people like Jun Woong. He thought that it would be nice to have the time and perspective to help such people that have suffered similar fate as him or even people who have gone through so much.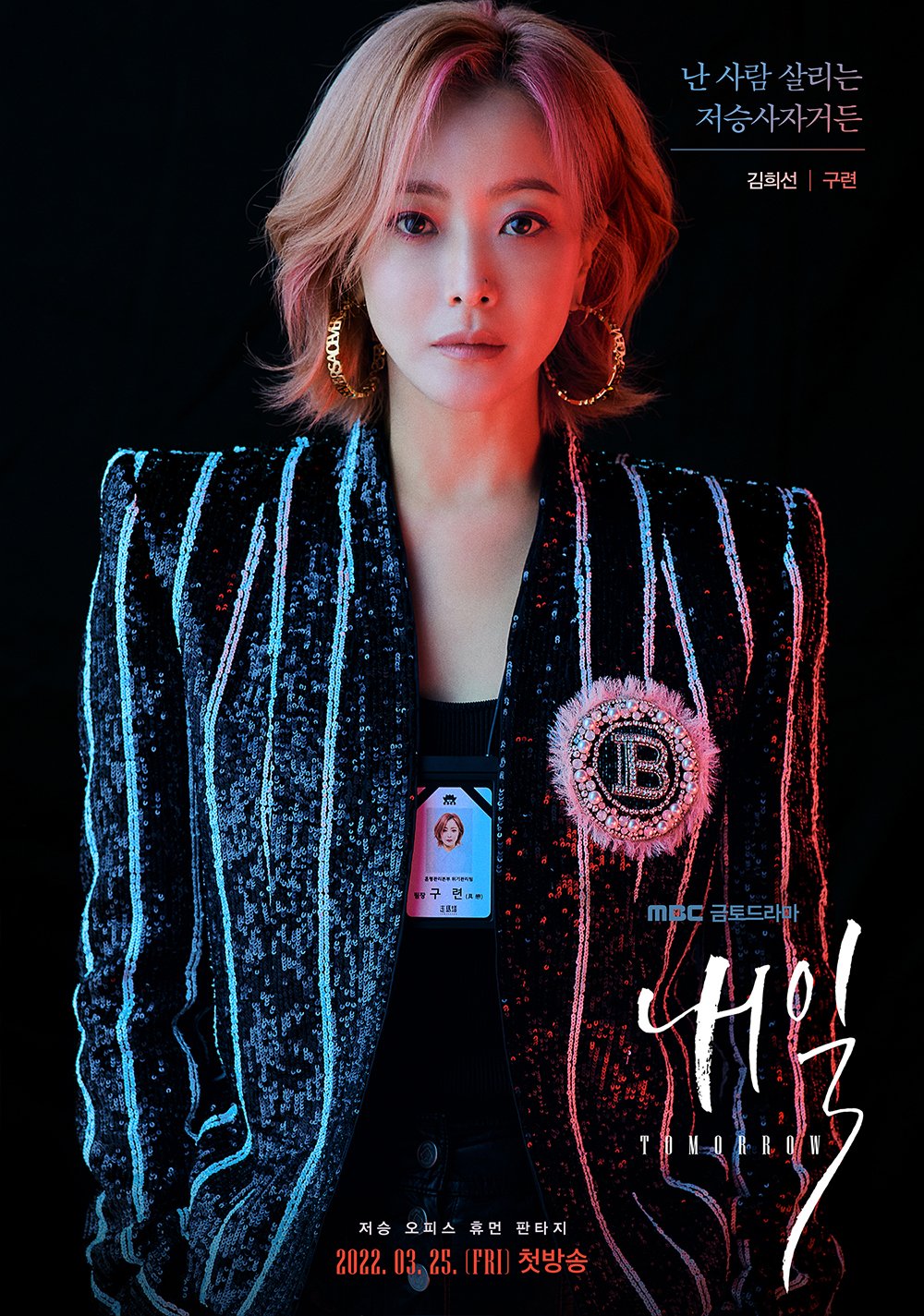 She took on the role of 'Gu Ryun', the head of the crisis management team at the underworld office, and played an active part as a grim reaper who saved people by embracing the pain of people on the threshold of death. Right before her death, she sympathized with and comforted those in pain, and she garnered enthusiastic acclaim from domestic and global fans. In addition to this, she also proved the status of K-fantasy. She was calculative as a grim reaper but it was obvious how much she cared about people who give up on their life because she went through the same.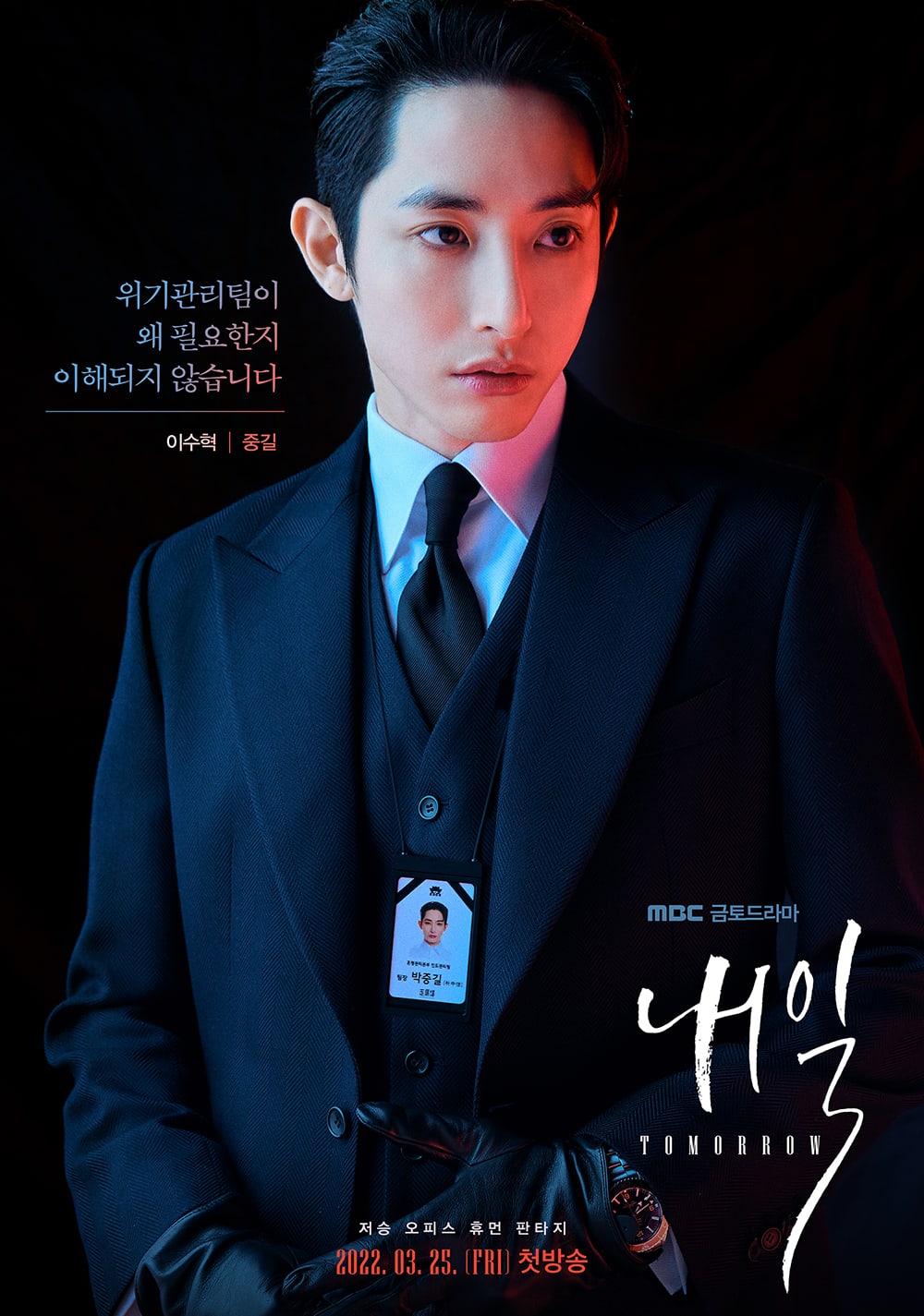 Yoon Ji On played the role of Lim Ryung Goo, an assistant manager of the crisis management team at the company that manages deaths. Grim Reapers in dramas and movies usually lead the dead to the underworld. The appearance is reminiscent of wearing a black apparel or suit. However, the grim reapers in 'Tomorrow' were different. There is a team that guides the souls of the dead, but there is also a 'crisis management team' that visits people who are at risk of suicide and saves those who want to die so that they can continue living the rest of their lives. Lee Soo Hyuk took on the role of Park Joong Gil in 'Tomorrow' and received a lot of love from viewers. In particular, Lee Soo Hyuk received favorable reviews for his in-depth acting. These two were an amazing addition to the drama, with their cold approach yet heartbreaking back stories.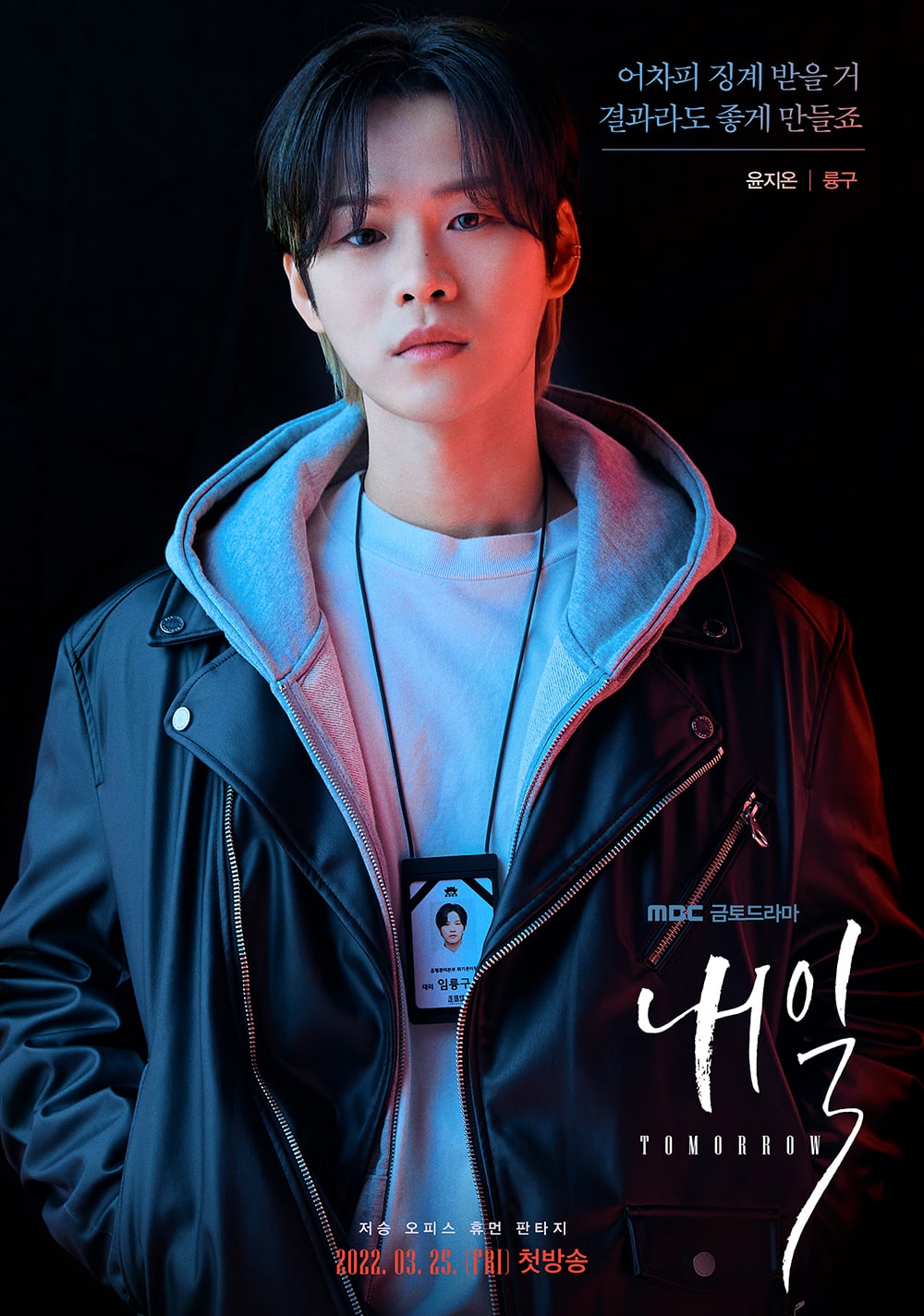 ALSO READ: BTS' Jimin becomes one of the only K-Pop acts to enter Top 10 of UK Official Singles Charts, alongside BTS 
Stay updated with the latest Hallyu news on Instagram, YouTube, Twitter, Facebook, and Snapchat
About The Author
A BMM graduate, Anoushka has been writing professionally for over 2 years. K-Pop and K-Dramas consume her day and she... enjoys writing articles about it. So far, she has written close to 3000 articles. She loves films, music, art, and food! She spends most of her time either discovering a new film or burying her nose in a gripping novel.
Read more
Top Comments
There are no comments in this article yet. Be first to post one!