3 highlights from BTS' J-Hope's 'on the street' featuring American rapper J. Cole; Watch now
BTS' J-Hope has dropped his new single on the street featuring his muse, J. Cole.
Updated on Mar 03, 2023 | 11:42 AM IST | 268.5K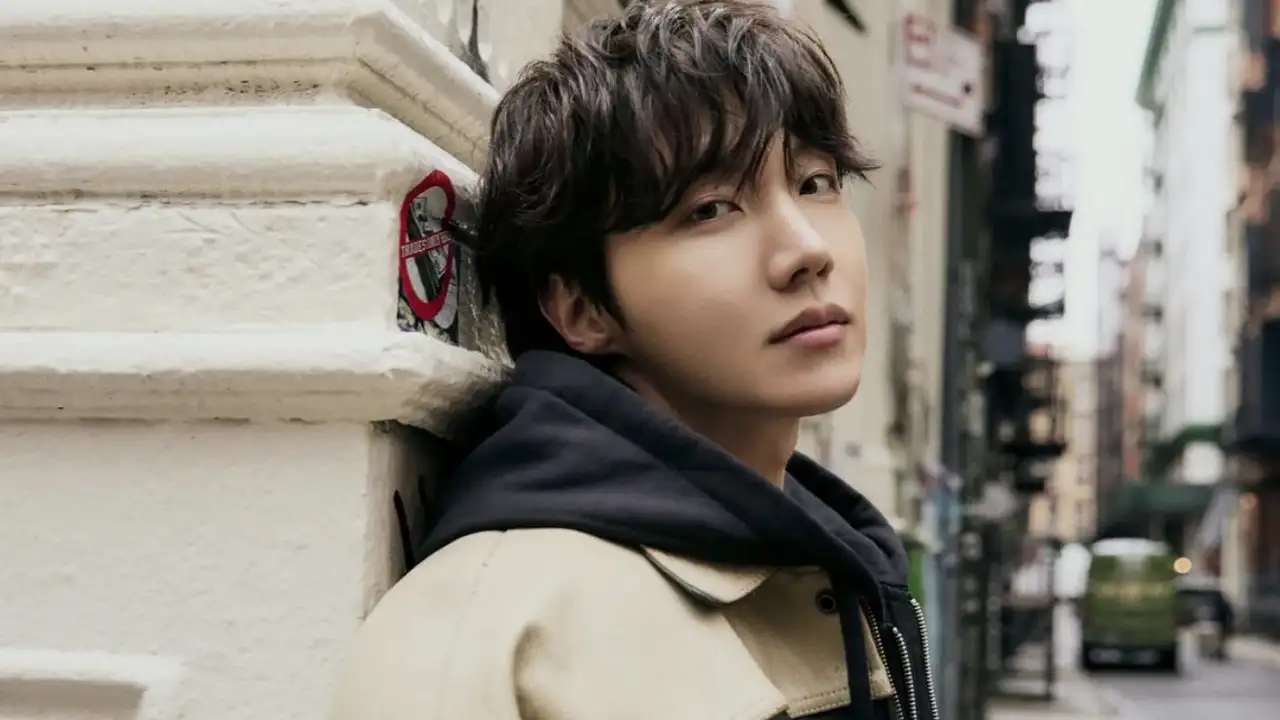 The song starts off in an alley where J-Hope is seen indulging in a playful interaction with a young boy. Sombre whistles then pave the way for J-Hope's brilliant rap. As J-Hope sings and walks around the city we get glimpses of J. Cole. The focus finally shifts to J. Cole who is seen standing on a rooftop. As the song progresses, one realises that it is nothing short of a musical marvel with its mushy music and some class-A rap. 
Moments before the song premiered, J-Hope even took to BTS' Weverse account and interacted with the fans via a live broadcast. There he spoke at length about everything that went into creating the song. J-Hope revealed that he started working on the song sometime in October-November last year. The motivation to create something like this stemmed from the very moment he met J. Cole at Lollapalooza last year, added J-Hope. The artist also went on to say that he knew that if he could do this, he would not want anything else. 
Here are 3 highlights from BTS' J-Hope's 'on the street' featuring American rapper J. Cole 
Cinematography 
J-Hope's 'on the street' is shot on the street, literally. The song starts off with a distant shot of J-Hope high-fiving a young boy. When the two bid farewell to each other, the camera follows J-Hope as he walks around the city, rapping, taking it all in. 'on the street' has excellent cinematography that brilliantly complements all that it is that the song has to offer. 
Lyrics 
Rap is a form of music that relies heavily on words and what they can offer. Rap is demanding in terms of what the artist has to offer, thankfully, J-Hope and J. Cole are able to effortlessly deliver all that rap asks for. 
J-Hope uses the song as a medium that he hasn't forgotten his roots and he is grateful to his fans. 'Every time I hope, as always, for us' is J-Hope's transparent expression of his feelings towards the fans. 'On the street, I'm still' is a repetitive reminder that he has not lost touch with where he first came from. Before becoming a part of BTS, J-Hope was part of an underground dance team Neuron. J. Cole then raps and asks everyone to be patient with their art with these beautiful lines. 
But like a father watching his daughter
Walk down the altar with tears in his eyes
You gotta let her grow.
Storyline 
Throughout the song, J-Hope is seen dancing against the backdrop of J. Cole's rap. This profoundly symbolises how J-Hope was in fact dancing to the music of his favourite artists. As the song comes to an end, we see him finally uniting with J. Cole, one of his idols. The latter symbolises J-Hope's decade-long journey starting from where he came from to where he is today. The song 'on the street' is jam-packed with profound lyrics, exquisitie cinematography and a mind blowing storline that brilliantly complements the overall vibe of the song. 
Stay updated with the latest Hallyu news on: Instagram, YouTube, Twitter, Facebook and Snapchat 
ALSO READ: Fan turns collaborator: BTS' J-Hope to team up with idol J Cole for On The Street; SUGA reacts
About The Author
A 22-year-old writer who recently graduated with a degree in Humanities. She finds great pleasure in leading, readi...ng, singing, and making things look presentable. Subjects or fields that excite her include entertainment, entertainment and what was that? Oh yes, entertainment. Read more
Top Comments
There are no comments in this article yet. Be first to post one!