4 KPop music videos that look like AND can definitely be reimagined as Korean movies!
Today, we're giving you 4 music videos that can pass off as movies and would make you want to yearn more!
Updated on Mar 09, 2021 | 03:26 PM IST | 172.3K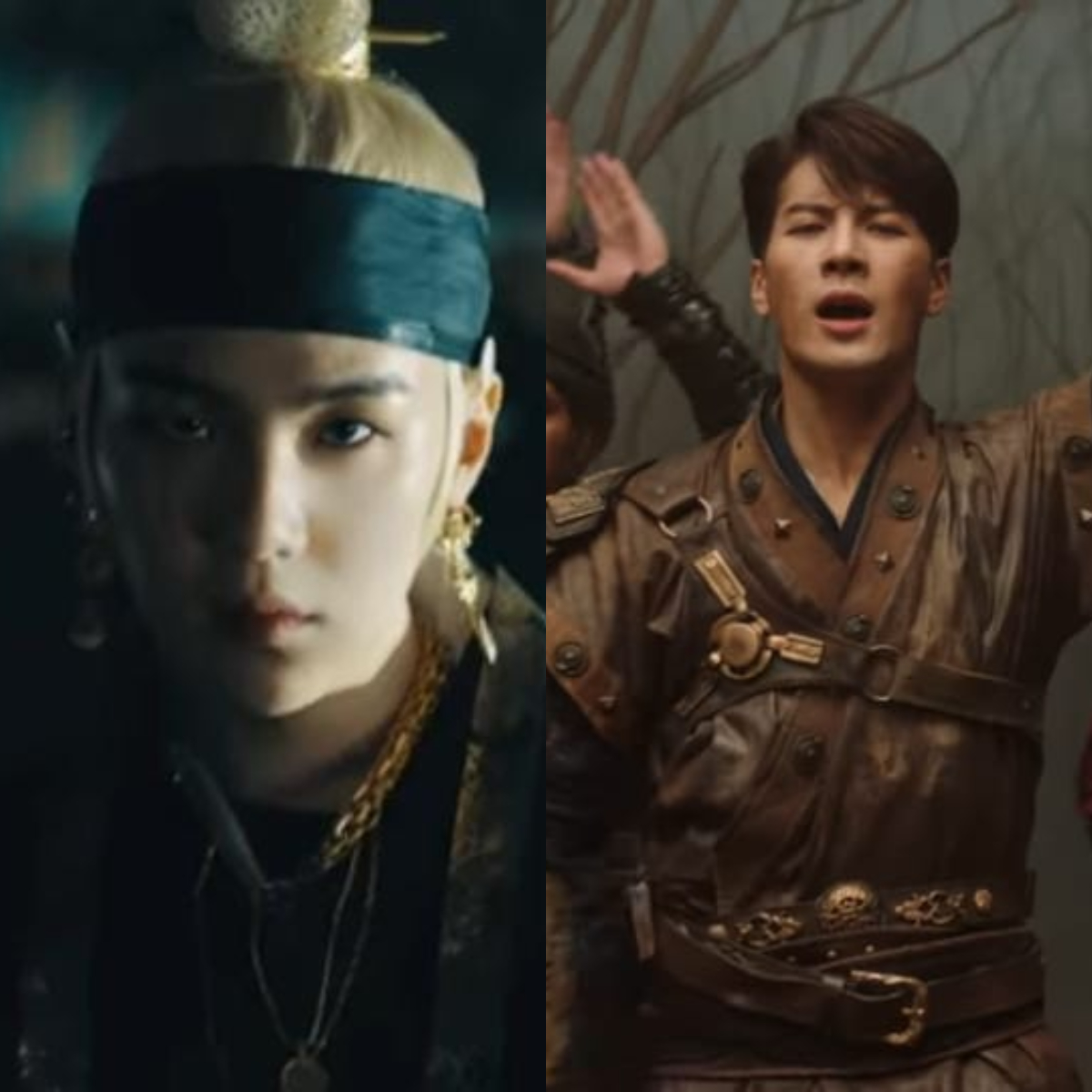 The South Korean entertainment industry is known for its impeccable stories, amazing production, and the trendiest of fashion. The scale on which the Korean industry works on its music, is grand and the Kpop lovers across the world, are as glad as we are for it! Whether it be BLACKPINK's giant silver-glowing tank in DDU-DU DDU-DU or the incredible traditional Korean dancers at BTS' 2018 MMA performance - whoever joins the KPop fandom, theor standards become so high that it's difficult to stan others! 
So today, we're bringing 5 music videos that show off the incredible capability of Korea's entertainment industry - to make a 4-5 minutes video, look like a whole movie! While there are many, many more music videos that can be featured, we're going to talk about 4 randomly chosen videos. Get a mug of coffee (or tea), and let's hop on the KPop parade! 
Illusion by ATEEZ
Category: Fantasy
We start off with the band that's been making waves across the country. Legends in the making, the septet's latest song, ZERO: FEVER Part 2's title track, Fireworks (I'm The One). However, we're talking about Illusion, a song of their album TREASURE EP 3: One To All. All the 7 members embark on a journey, in the middle of the sea and air, a flying ship (you read it right) and a treasure map, reaching a gorgeous fantasy world. Only to find out it was all a dream. How? We demand answers! In addition to the absolutely beautiful world, we also see the members smile and dance around with each other. Who wouldn't want this?
Daechwita by AGUST D
Category: Thriller/Suspense/Saeguk
The biggest rapper in the South Korean industry, Yoongi, does his major solo projects under the name of AGUST D. The second mv in this list is his Daechwita video, from his long awaited second mixtape D-2. For many reasons, this video definitely looks like a short movie. First, saeguk dramas are getting loved and appreciated all around the world by fans. Second, watching so many historical dramas, fans know that a scarred man cannot be a King. However, our rapper Yoongi in the music video is! The protagonist is Yoongi, and so is the antagonist. We see him play the common man in the present and the King in the past. In the end, once the King thinks the common man (the present AGUST D) is dead, a helper (the executionist) hands the present Yoongi a gun, and he kills his past self, aka, the King. In addition to that, a cameo by Jin and Jungkook? Who wouldn't love this? 
100 Ways by Jackson Wang 
Category: Action/Suspense
After the GOT7 members leaving JYP, Jackson has been working on international projects with his team, Team Wang. For Wang's fans, this is almost a dream come true - watching Jackson as a Chinese warrior travelling through time to meet his lover - which fuels the desire for people to now see him in a Chinese drama! Every second of the video is a treat for the eyes as we see Wang dance effortlessly and with each beat, other military men put on his armour, one by one. For a brief moment, we see him become one with his lover - a mesmerizing dance between them ensues - only to end with a puff of smoke that shows no matter how good you are, you can never control time and space. Definitely a movie-worthy story for us! 
Ending Scene by IU
 
Category: Rom Com
This video plays on the past and the present - one of the many things that makes it look cool. A touchy, mushy, college-lovers-to-married-couple story - if a movie, it would definitely hit the charts. It has an amazing story and gorgeous actors! A song from her 4th studio album, Palette, Ending Scene is about how some relationships, sometimes, are just not meant to be. The journey of the lead, IU, going back and forth, reminiscing the old memories - in tandem with the things that were said by her other half while leaving - gives her an epiphany. An epiphany where she has to love herself and let him go. Ending Scene is definitely a will-bring-you-to-tears music video. 
The list can go on and on. But we'll stop here. How about you tell us your favourites?
Which other MVs do you think look like movies and would do great? Share your favourites in the comments below! 
About The Author
Journalist. Perennially hungry for entertainment. Carefully listens to everything that start with "so, last night...". C...urrently making web more entertaining place Read more
Top Comments
There are no comments in this article yet. Be first to post one!