ASTRO's Moonbin's fans comforted by kindness of SHINee's Jonghyun's fan after his passing
The heartwarming story of how K-Pop fans showed empathy and love for ASTRO Moonbin's fans.
Updated on Apr 24, 2023 | 02:09 PM IST | 439.5K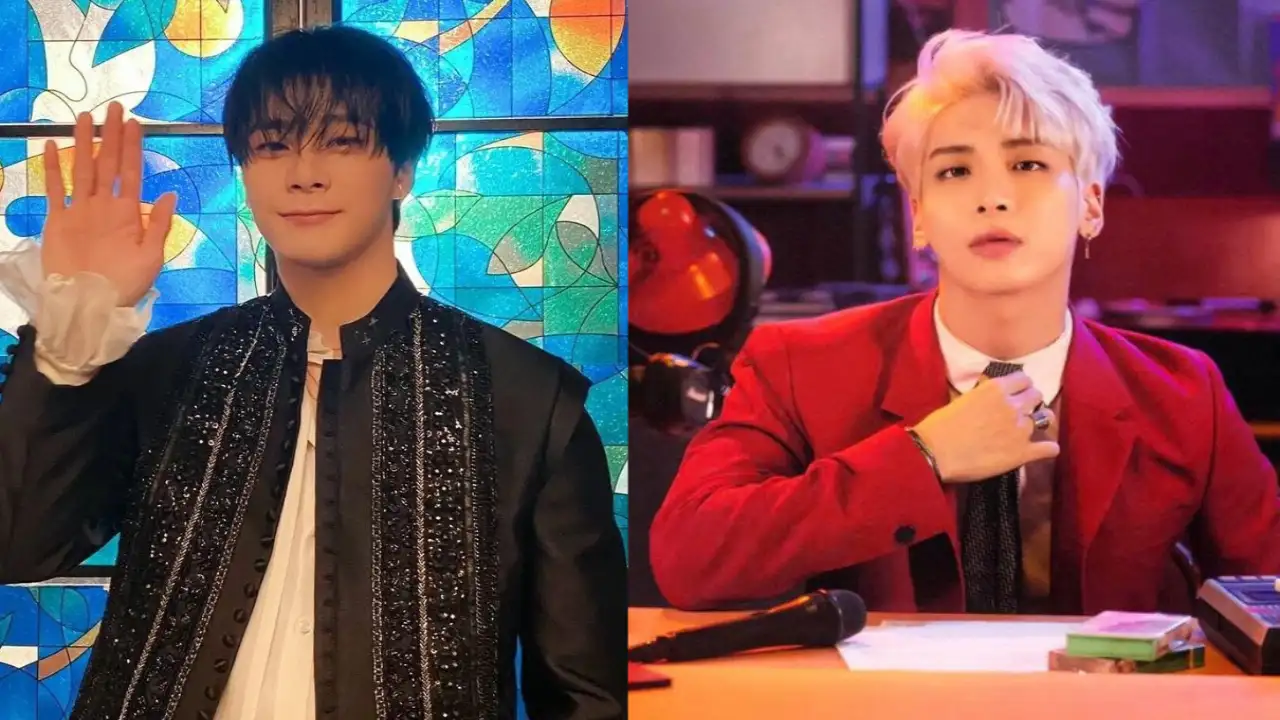 Since confirming the passing of ASTRO's Moonbin, thousands of fans have visited Fantagio's headquarters in Seoul, offering flowers and handwritten letters for the late star. In the world of K-pop fandoms, there are countless stories of fans going above and beyond to show their support and love for their favourite artists. However, one recent act of kindness by a SHINee Jonghyun's fan has caught the attention of many for its compassion towards fans of another group's fandom, ASTRO Moonbin's fans.
SHINee Jonghyun's fans' act of kindness
After the passing of ASTRO's Moonbin, many fans expressed their condolence on social media. A Twitter user shared a heartwarming experience on April 22. The person posted an image of a handwritten note that was taped to a brown paper bag. The message began with "I'm a fan of Jonghyun. I arrived to say my final goodbyes and became concerned about the fans who might be skipping meals. So I'm going to leave this bag of chocolates here. I made lots, so please take a handful and keep it nearby to munch. (Could someone please transfer the bag to a shady area if it ends up sitting in the sun? Thank you very much.)"
Thanking Jonghyun's fans, the Twitter user who shared the interaction expressed their gratitude. The user wrote, "Thank you very much. Thank you really a lot. I ate some of the chocolate while looking at Binnie's photos. Bin, did you happen to meet Jonghyunie Hyung? Isn't he the coolest? I hope you and Hyung go see a lot of places. 
K-Pop fans beyond SHINee and ASTRO fandoms praised the compassionate gesture and united in support of ASTRO fans during this difficult period.
Reaction of fans to the gesture
Her actions quickly gained attention on social media, with fans of both SHINee and ASTRO praising her for her kind heart and empathy towards others. Many remarked on the significance of her gesture, noting that it showed that the love and support within the K-pop community can transcend group boundaries.
Reacting to the kind gesture fans around the world thanked SHINee's fans. A few fans took to social media and wrote, "This is heartbreaking. But, at the same time, it's heartwarming", "I hope Jonghyun and Moonbin are both at peace," "Jonghyun, Moonbin" Please, wherever you are, be free of pain and rest in peace and contentment" and "This is the first time I've left a comment since Moonbin passed." I'm a Hara fan, and it's been tough for me to find the perfect words to express my sympathies. I was afraid that whatever I said would come across as harsh. I hope no one blames themselves for what occurred. And anytime the longing is unbearable. It is okay to cry. I hope everyone makes it through. We're all experiencing the same emotions. We want them to be at peace. We want children to be free to be their brightest, happiest selves wherever they go."
A simple act of one SHINee Jonghyun's fan has brought comfort and love to fans of ASTRO at the time of mourning. 
Stay updated with the latest Hallyu news on Instagram, YouTube, Twitter, Facebook, and Snapchat
ALSO READ: ASTRO's Moonbin's memorial space at Fantagio to be open till the end of the month for fans
About The Author
A tenacious individual and a witty writer who graduated with a degree in Journalism & Mass Communication with over
...
Read more
Top Comments
There are no comments in this article yet. Be first to post one!