Billboard Music Awards 2023: NewJeans and Stray Kids deliver captivating performances; WATCH
NewJeans and Stray Kids shine with electrifying performances at the 2023 Billboard Music Awards, captivating the audience. More details below, read on!
Published on Nov 20, 2023 | 03:16 PM IST | 51.7K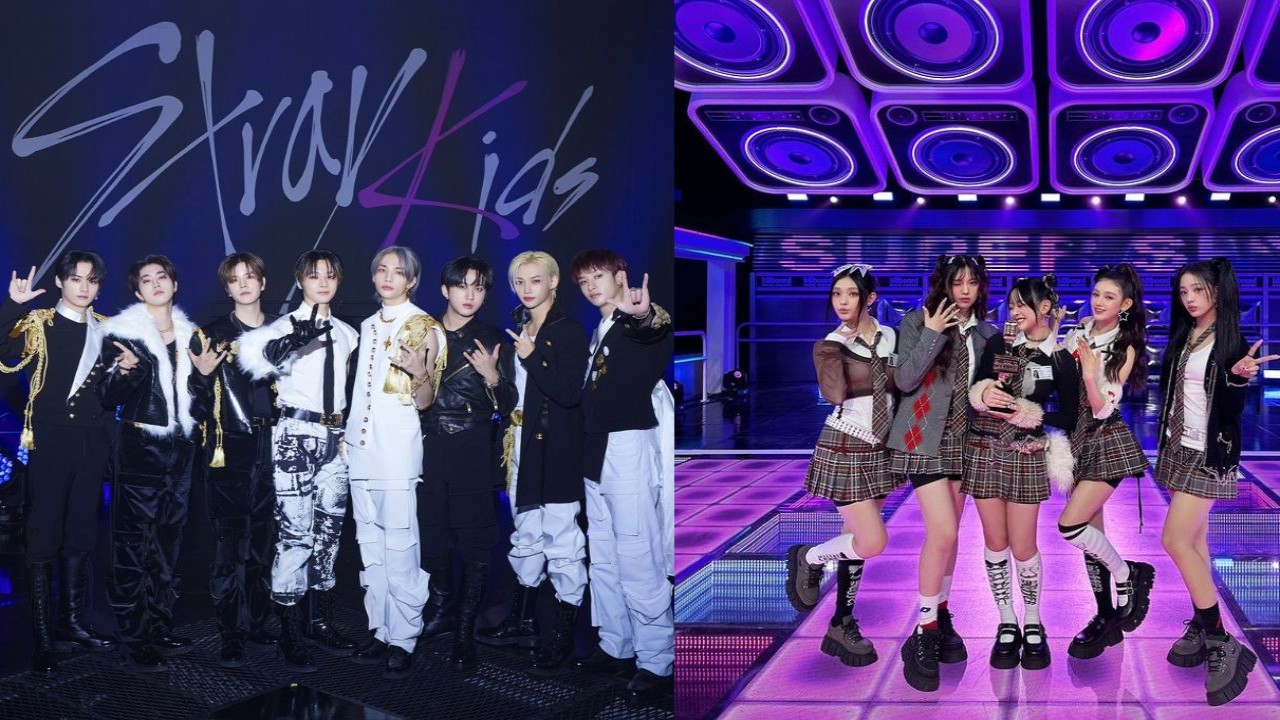 Key Highlight
NewJeans and Stray Kids are stage stunners at the 2023 Billboard Music Awards

BTS' Jungkook, BLACKPINK and more K-pop winners at the annual event
During the 2023 Billboard Music Awards, K-pop talents, despite not securing awards outside the K-pop section, showcased performances that ignited fervent reactions, cementing K-pop's worldwide influence. NewJeans and Stray Kids particularly stood out, receiving a heartfelt reception from global music enthusiasts for their impactful performance at the event. 
NewJeans and Stray Kids turn into show-stealers at the 2023 Billboard Music Awards with captivating showcase
The 2023 BBMAs adopted a virtual format for both award presentations and performances, including those by NewJeans and Stray Kids, which were pre-recorded. 
NewJeans made history as the first girl group to perform, solidifying their global ascent with captivating renditions of Super Shy and OMG. Featuring a dynamic dance break, they exuded mature charm in Super Shy and showcased diverse appeal in cute outfits for OMG, demonstrating exceptional abilities uncommon for a rookie group.
Following BTS, Stray Kids became the second K-pop boy group to grace the BBMAs stage, delivering two powerful songs, MIROR and Back Door, before the closing act. Clad in sleek black and white, Stray Kids impressed with dynamic rapping and vocals, affirming their global star status through stable vocals, synchronized choreography, and an explosive performance.
Post-BBMAs, performance videos of NewJeans and Stray Kids garnered tens of thousands of views, trending on social media in real-time, showcasing the enthusiastic global fan response.
BTS' Jungkook, BLACKPINK, NewJeans, and Stray Kids secure victories at the 2023 Billboard Music Awards
The 2023 Billboard Music Awards, held on November 19 (local time), featured the introduction of four new K-pop categories. NewJeans secured the title of Top Global K-Pop Artist, while Stray Kids claimed the honor for Top K-Pop Album. BTS's Jungkook emerged victorious in the category of Top Global K-Pop Song, and BLACKPINK took home the award for Top K-Pop Touring Artist. These wins underscore the global impact and recognition of these K-pop acts, showcasing their influence not only within the genre but also on the international music scene. The addition of these categories at the Billboard Music Awards reflects the growing prominence and contribution of K-pop to the global music landscape.
Watch Jungkook's acceptance speech here!
Stay updated with the latest Hallyu news on: Instagram, YouTube, Twitter, Facebook, and Snapchat
ALSO READ: BTS' Jungkook GOLDEN Live on Stage: Date, time, where to watch, and more online streaming details
About The Author
Saumya is Journalism & Mass-Communication graduate with a specialization in digital journalism. She comes with nearly a
...
Read more
Top Comments
There are no comments in this article yet. Be first to post one!