Dear Oppa: A Shawol from England lists down SHINee's impact as individuals ahead of their February comeback
In the latest edition of Dear Oppa, Yusra from England dedicates her appreciatory letter to SHINee detailing the individual charms of Taemin, Onew, Minho, Key and the late Jonghyun.
Updated on Mar 13, 2021 | 07:52 AM IST | 520K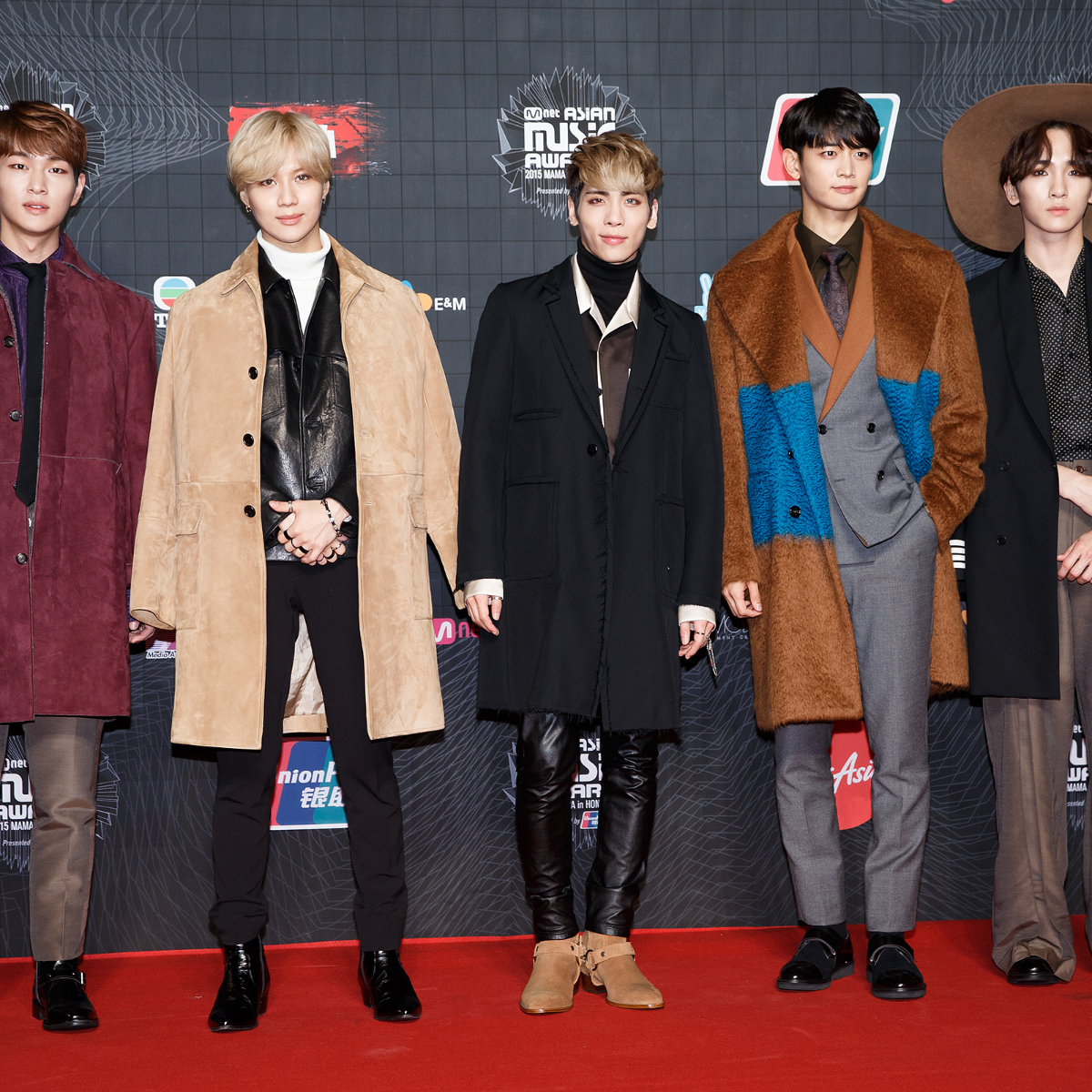 SHINee's back and we couldn't be more excited! Last year saw the return of Onew, Key and Minho post being discharged from their mandatory military service and reuniting with the maknae of the iconic boy group, Taemin, to give us an incredibly emotional moment. Over the past few weeks, Shawols have been on complete unrest mode as more and more details get unveiled about SHINee's highly-awaited comeback, set to take place in February.
In today's edition of Dear Oppa, Yusra from England penned a heartwarming letter to the SHINee members, including the late Jonghyun. In her letter, Yusra details what are the individual qualities she admires most about the Princes of K-Pop. Read her letter below:
Hello, my name is Yusra and I'm from England. I just could NOT pass up the opportunity to pen my unwavering love for SHINee.
They have been my favourite group for just about 4 years now, and I know that I'll love them for many more years to come! They mean the absolute world to me. They are iconic and trendsetters. It is no surprise that they are considered the Princes of KPOP.
Since #ShineeIsBack2021 is here, I wanted to send an appreciatory letter about SHINee as individuals. Behold, SHINee's impact as individuals!
Taemin, probably the most popular member internationally, has set the standard for soloists originating from boy groups. He is a captivating performer and his stage presence, live vocals, unique concepts and overall charisma is crazy. He's constantly nicknamed as the "Korean Michael Jackson" and I assure you that he really deserves the title. He has everything that made people love MJ. But he is also Lee Taemin, and he constantly delivers his best. Considering the fact that he was literally tone-deaf upon debut, and had NO lines in their debut song Replay, it is rewarding and so satisfying to see him now repeatedly mentioned as the "Idol of all Idols". So many of your favs stan him lmao. He is basically the living proof of the phrase, "practice makes perfect". And perfect is Lee Taemin. His vocals are heavenly and his danceability is out of this WORLD!
Jonghyun is a poet. He is an artist. And by god, he is one of kpop's best vocalists. The mark he left upon this world is so impactful that there are STILL people becoming a fan of him/SHINee because of his uniqueness. He is an exceptional songwriter and lyricist and I would even go as far as saying that he is one of the best in kpop. His charisma and charm is mesmerising and I cannot stop myself from wanting to randomly start gushing about every little thing he has ever done! He is so connected with us shawols, we have his radio shows, where he addressed us often and wished us well, we have his song letters, Selene 6.23 being the notable one. And we have his beautiful smile. It really is beautiful, I suggest you look it up! It is shame that he left this world so early, it pains me to think that we won't be getting more original and remarkable songs from him again. However, that doesn't mean we can't appreciate what he already shared with the world! I recommend Prism, Spoiler, Orgel, Symptoms, Orbit, and View if you really want to see how unique his music is.
Onew is an excellent leader and role model, I really do look up to him. He has been the glue of SHINee and he is the "Hyung" who is there for them all. I adore his smile and his incredibly special voice. I would definitely put him up there with one of Kpop's best vocals, he really is deserving of that title. Onew really is so talented. and I count my lucky stars daily because I cannot believe how lucky we are to be exposed to his talents. His solo album "Voice" is a fitting title for his most prominent charm. It is so well sung and reminds me of his contributions to SHINee songs, in the sense of being the member who sticks out A LOT! His leadership qualities and resilience during hardships makes me feel so motivated, and I thank him for that. He is so cute and genuinely hilarious. I'm not kidding when I say that his laughter is contagious! He is such an amazing performer and he can pull off so many styles and concepts, it's amazing. Thank you Lee Jinki for your versatility!
Minho is definitely a fan favourite in terms of visuals, and he is no doubt a very handsome and good-looking human being. I wish people would also acknowledge his many other talents! His dancing is underrated, he is actually the member who learns the choreography the fastest out of all the SHINee members. He also helps out in writing a lot of the songs in SHINee's discography, including his raps. He is such a breathtaking entertainer! His singing skills are often overlooked which is a shame because he has such a beautiful register and tone of voice. His voice is gripping on its own and also as a component of SHINee's polished harmonies. He, like the other members, worked so hard ever since debut. He has separate schedules to the other members so early on in their career, and would also rush back to promote with SHINee as five. He is so talented and special and I'm waiting on that solo album - In the meantime, stream "I'm Home"!
Kim Kibum, otherwise known as Key, is an absolute legend. He really can do it all: he sings, he dances, he is renowned in the fashion industry and is even a creative director in SM entertainment. He's helped create SHINee's performance outfits! There really isn't any other person like Key, he is so influential and creative, I'm in complete and utter awe of him. His dancing is not spoken about as much, which baffles me because he is such a talented dancer, his moves are sharp and coordinated and are so powerful. He is versatile and adapts to fit SHINee's many concepts, along with developing his own solo persona, as a shiner in SHINee and also as a soloist. He's a lead rapper, lead dancer and one of my personal favourite ever vocalists. His singing tone is so raw and different, and it is, for lack of a better term, beautiful. Not a day goes by where I don't just fondly smile about that voice!
I may have gone a little overboard, but SHINee is worth it, and so much more. Please look out for their comeback which should be in February, you will not regret it!.
I love you 5HINEE.
ALSO READ: Dear Oppa: A fan from India hopes birthday boy and SHINee member Minho would visit India again
Want to let out in words, your undying fondness for your favourite K-drama and K-pop stars? Email your open letter to: editorial@pinkvilla.com, mentioning your full name and country. The opportunity is open to readers from across the globe.
Disclaimer: This is user-generated content. The views and opinions expressed in this letter are those of the author.
About The Author
Journalist. Perennially hungry for entertainment. Carefully listens to everything that start with "so, last night...". Currently making web more
...
Read more
Top Comments
There are no comments in this article yet. Be first to post one!