Did you know how BTS' SUGA came up with his stage name Agust D?
BTS' SUGA has released three mixtapes under the moniker Agust-D so far - August D, D-2 and D-DAY.
Published on May 01, 2023 | 06:40 PM IST | 315.6K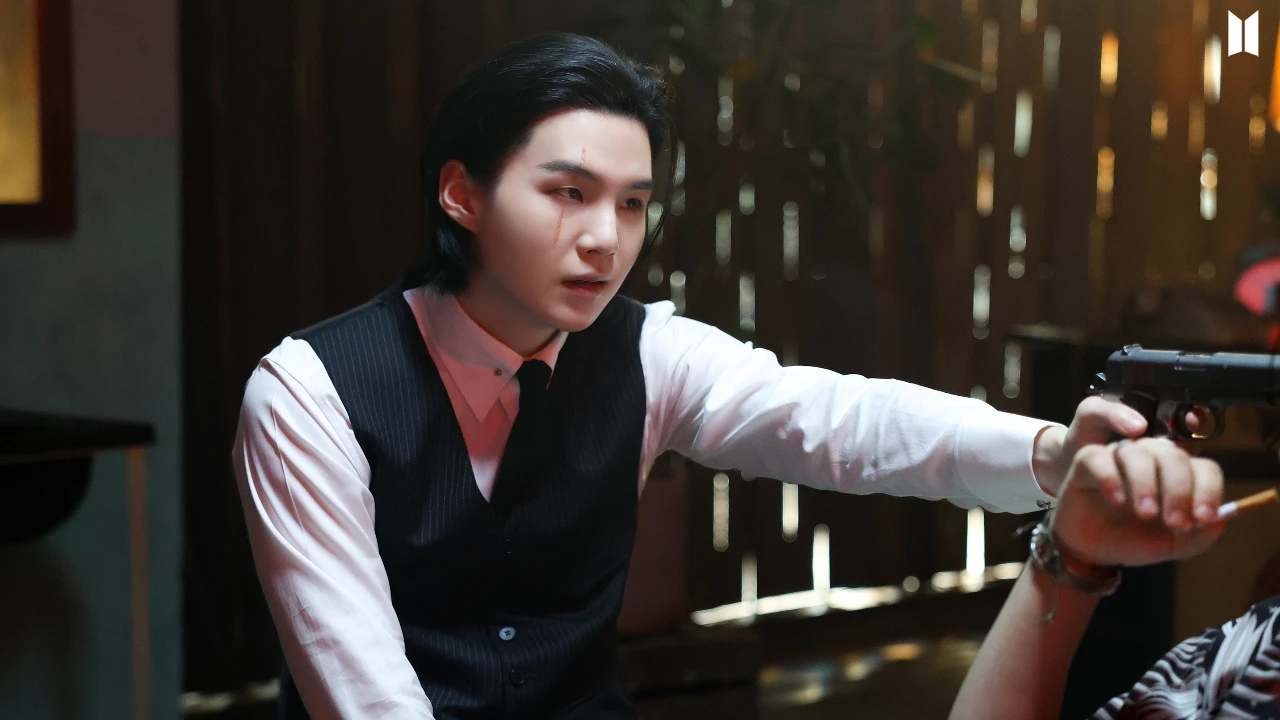 BTS' SUGA recently started his very own talk show 'Suchwita' where he invites various musicians over for conversations about music and navigating the Korean music industry in general. On one of the episodes of the show, SUGA invited fellow member RM over. Suchwita's episode featuring RM was an instant hit amongst fans thanks to the playful and heartfelt banter between Yoongi and Namjoon. In the very same episode, when talking about SUGA's latest release, RM asked SUGA what does his album 'D-DAY' mean and how did 'Agust D' start.
How did the stage name Agust D come to life?
In response to the same, SUGA went on to say that he would start his answer by explaining how he came up with the moniker 'Agust  D' in the first place. Elaborating on the same, SUGA revealed that if someone read 'D Town SUGA (Daegu Town SUGA) backward, it would become Agust D. SUGA then recalled one of BTS' first superhit tracks 'BTS Cypher: Part 3: KILLER' where the moniker Agust D was briefly introduced to the world in one of the lines of the song. SUGA referred to the aforementioned as a brief teaser.
SUGA subsequently recalled the years 2015 and 2016 as 'really tough years that he doesn't even want to remember'. Elaborating on his statement SUGA revealed that although things were going well for the group, he as an individual was burdened with some really complicated feelings. He then expressed his subsequent desire from those years to show the world about wanting to show the world 'how raw his music can be'. 
SUGA then recalled the latter to be a cause behind the aggressive nature of the music on his first mixtape under the stage name 'Agust D'. the BTS member then revealed that the moniker allowed him to talk about a lot of things that he otherwise, as an idol, could not exactly talk about, including talking about himself more freely.  
What does Agust D's 'D-DAY' mean?
Shortly after SUGA concluded his thoughts on his moniker. RM asked him what 'D-DAY' meant. Responding to the latter,  SUGA revealed that while this is the last installment of a mixtape trilogy, this could also be looked at as a beginning. While 'D-DAY' meant concluding all that the past held, including the rough times, the term is also an indication of a new beginning. 
Stay updated with the latest Hallyu news on: Instagram, YouTube, Twitter, Facebook and Snapchat   
ALSO READ: Will BTS' Jimin join SUGA as special guest on Agust D's D-DAY tour? All signs point to yes
About The Author
A 22-year-old writer who recently graduated with a degree in Humanities. She finds great pleasure in leading, reading,
...
Read more
Top Comments
There are no comments in this article yet. Be first to post one!