Divorce Attorney Shin Episode 1-2 Review: Cho Seung Woo starrer looks realistic and compelling from the get-go
Kim Sung Kyun and Jung Moon Sung bring the comedy to the new debut on Netflix.
Published on Mar 06, 2023 | 06:55 PM IST | 377.7K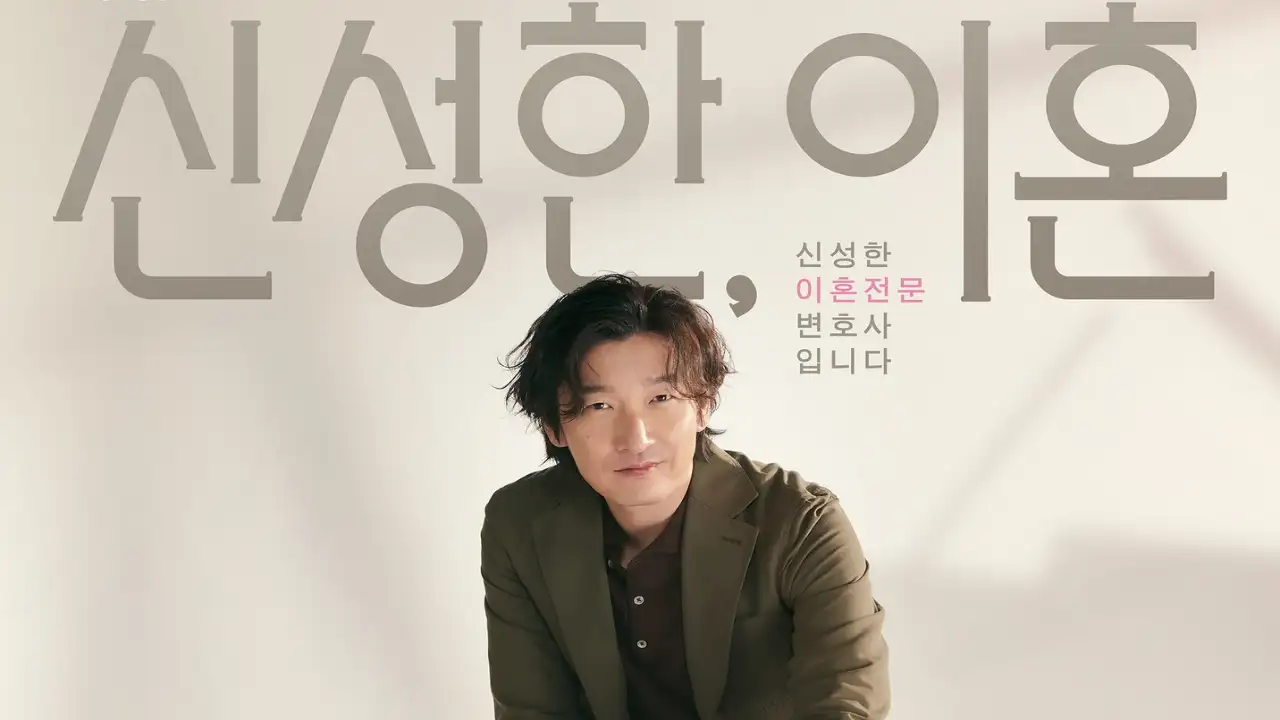 Name: Divorce Attorney Shin
Premiere date: March 4, 2023
Cast: Cho Seung Woo, Kim Sung Kyun, Jung Moon Sung
Director: Lee Jae Hoon, Lim Jun Hyuk
Writer: Yoo Young Ah (based on the webtoon 'Sacred Divorce' by Kang Tae Kyung)
Number of episodes: 16
Genre: Legal, Drama
Language: Korean
Where to watch: Netflix
Divorce Attorney Shin Storyline
A man named Shin Sung Han who used to be a professor of piano at a music college in Germany, one day decides to leave his job and return to South Korea in order to pursue a degree in law. Beginning his new profession as an attorney, he takes care of only a special type of case- divorce. Word travels fast as he continues to gain more clients but still lives in a shabby office with a less number of staff members. 'Divorce Attorney Shin' follows his story as he takes on various types of divorce cases, slowly as his past catches up to him. His turbulent life is lit only by the presence of his friends and the infallible ways in which he handles his trials, winning them all.
Opinion on setting
We've had our fair share of legal dramas in recent years that have shaken us up and wowed us at the same time. Some succeed to an unbelievable level like 'Extraordinary Attorney Woo', 'Juvenile Justice', and 'Vincenzo' while some do not so well like in the case of 'Why Her'. 'Law School' on the other hand, stands on the middle ground, liked by many, disliked by equally as much. So when we heard of 'Divorce Attorney Shin', we could not help but wonder where would its fate lie. Much like multiple other K-dramas recently, this one is also a webtoon inspiration, one that may surprise you. The drama follows right in its footsteps by being unpredictable at first and intriguing soon after. 
Actor Cho Seung Woo plays the role of the titular Shin Sung Han, a skilled music professor who has sought refuge in South Korea after learning of a shocking truth. And what would that be? The mystery lives on in the first 2 episodes. What has been made clear is that it relates back to his influential family. Kids are involved in this. His own? No one knows. Seems unlikely. The first case the famed divorce lawyer has to undertake is that of a famous radio star named Lee Seo Jin, played by Han Hye Jin, who gets into a nasty divorce battle with her husband and demands the custody of her child. As the gritty details unfold, Shin Sung Han's rapport with children is displayed, once again pointing towards the likeliness of his 'secret' being related to a young family member. It seems possible that Lee Seo Jin, once the star of the people whose reputation takes a hit will be joining the lawyer's office soon as her new job. The chemistry between her and the main character is very obvious right from the get-go. Meanwhile, Shin Sung Han's two unique friends are solace in this mess of a life as they bring comic relief to the show.
Final review of 'Divorce Attorney Shin' first week
The first couple of episodes don't start off on a very high note but are enough to pique our interest. We are curious to know why Shin Sung Han left off his job as a professor and chose the path of law, as a divorce attorney in particular. Heartfelt and realistic stories unfolding in a courtroom are expected to become the essence of the show and it'd be nice to see some truth unfold with major drama on the show. We're tuning back in next week, how about you?
Stay updated with the latest Hallyu news on: Instagram, YouTube, Twitter, Facebook and Snapchat
ALSO READ: Island Ep 9-10 Review: Sung Joon brings drama as Cha Eun Woo is pushed to sidelines in Part 2
About The Author
After completing her engineering, Ayushi followed her passion for journalism and has been a professional writer for o...ver 3 years now. She is a K-drama binge-watcher and grooves to all genres of the K-music world. You can discuss unpopular opinions with Ayushi while she keeps looking for the next artist/show to dive deep into.
Read more
Top Comments
There are no comments in this article yet. Be first to post one!