Dr. Romantic 3 Ep 11-12 Review: Lee Sung Kyung proposes marriage to Ahn Hyo Seop, Yoo Yeon Seok returns
The Doldam Hospital is as bustling as ever and with a rising interest in the show once again, here's our review.
Updated on Jun 04, 2023 | 08:21 PM IST | 382K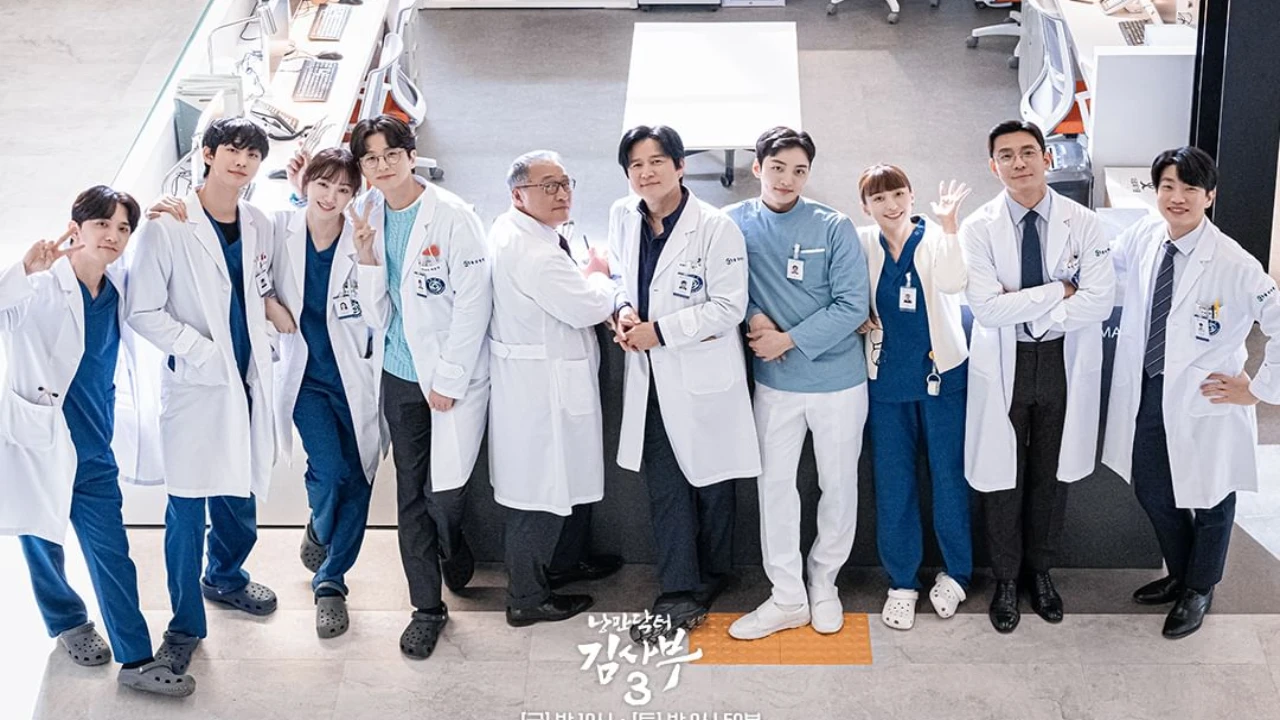 Key Highlight
Lee Sung Kyung's Cha Eun Jae proposes marriage to Ahn Hyo Seop's Seo Woo Jin.

Yoo Yeon Seok returns for good as Dr. Kang Dong Ju.
Name: Dr. Romantic 3 
Premiere date: 28 April 2023
Cast: Han Suk Kyu, Ahn Hyo Seop, Lee Sung Kyung, Kim Min Jae, Yoo Yeon Seok
Director: Yoo In Shik, Kang Bo Seung
Writer: Kang Eun Kyung, Lee Hye Min
Genre: Drama, Medical, Romance
No. of Episodes: 16
Where to watch: SBS, Disney+ Hotstar
Recap Dr. Romantic 3 Ep 9-10
With Seo Woo Jin (Ahn Hyo Seop) in danger from the injuries of the building collapse incident, Dr. Kim Sabu (Han Suk Kyu) goes to the ends of his own body's potential to ensure that a successful surgery is conducted. Meanwhile, the world around Cha Eun Jae (Lee Sung Kyung) collapses in fear. As Nurse Park Euntak (Kim Min Jae) returns safely with not much to say to Dr. Yoon Areum (So Joo Yeon), it appears that their relationship is under seriously troubled waters. This week's episode is teased with politics and a specific cameo brewing in the halls.
Ahn Hyo Seop's injured hand and Lee Sung Kyung's fight for love
After being almost bludgeoned under rubble with his left palm taking on most of the weight of his actions, Seo Woo Jin is on his path to recovery. With not a very positive path being eyed for his prognosis, Cha Eun Jae further gets worried for her boyfriend. In the midst of this, a conspiracy gets unfurled against her father and seeing the whole hospital whisper untrue things about the man she trusts. On the other hand, her mother finds out about the co-living situation between Cha Eun Jae and Seo Woo Jin turning against them in an instant. As she throws out a marriage proposal but swiftly gets turned down by Seo Woo Jin, we cannot help but feel sad for her.
Kim Min Jae's relationship with So Joo Yeon endangered 
As Dr. Yoon Areum expresses her displease towards the lack of affection or consideration for her from Nurse Park Euntak, the two are visibly separated. Dr. Jang Dong Hwa (Lee Shin Young) takes the cue and swoops in to offer his help once to the lady who proudly declines it and next to the man who takes a curled fist to his face to get his point across. This continued tension between the three has only made us further dislike the new face.
Return of Yoo Yeon Seok
Right from last week when it was teased that Dr. Kang Dong Ju (Yoo Yeon Seok) would be returning to the Doldam Hospital, we were extremely excited about the twist it would present. Right on point, following the exit of Dr. Cha Jin Man, Kang Dong Ju seems to have returned to take the place of the Doldam Trauma Center's new head. We are not sure how this will fare with those at the hospital currently, however, one person definitely feeling threatened is Seo Woo Jin, who is currently taking rest during his injury. The return of a senior fellow General Surgery surgeon, who also happens to be one of Dr. Boo Yong Joo's first apprentices, a threat will be presented to the current ace's standing. With rumours flying about actor Yoo Yeon Seok staying till the end of the season, we expect more interesting turns to break out henceforth.
Stay updated with the latest Hallyu news on: Instagram, YouTube, Twitter, Facebook and Snapchat
ALSO READ: Dr. Romantic 3 Ep 9-10 Review: Ahn Hyo Seop and Lee Sung Kyung meet family; Yoo Yeok Seok's cameo teased
About The Author
After completing her engineering, Ayushi followed her passion for journalism and has been a professional writer for over 4
...
Read more
Top Comments
There are no comments in this article yet. Be first to post one!