Dr. Romantic 3 Ep 15-16 Review: Ahn Hyo Seop, Lee Sung Kyung, Yoo Yeon Seok, Kim Min Jae, more go big
With Dr. Romantic 3's season finale, the cast all received a happy ending and possibly a new start as they overcome many dangers. Here's our final review.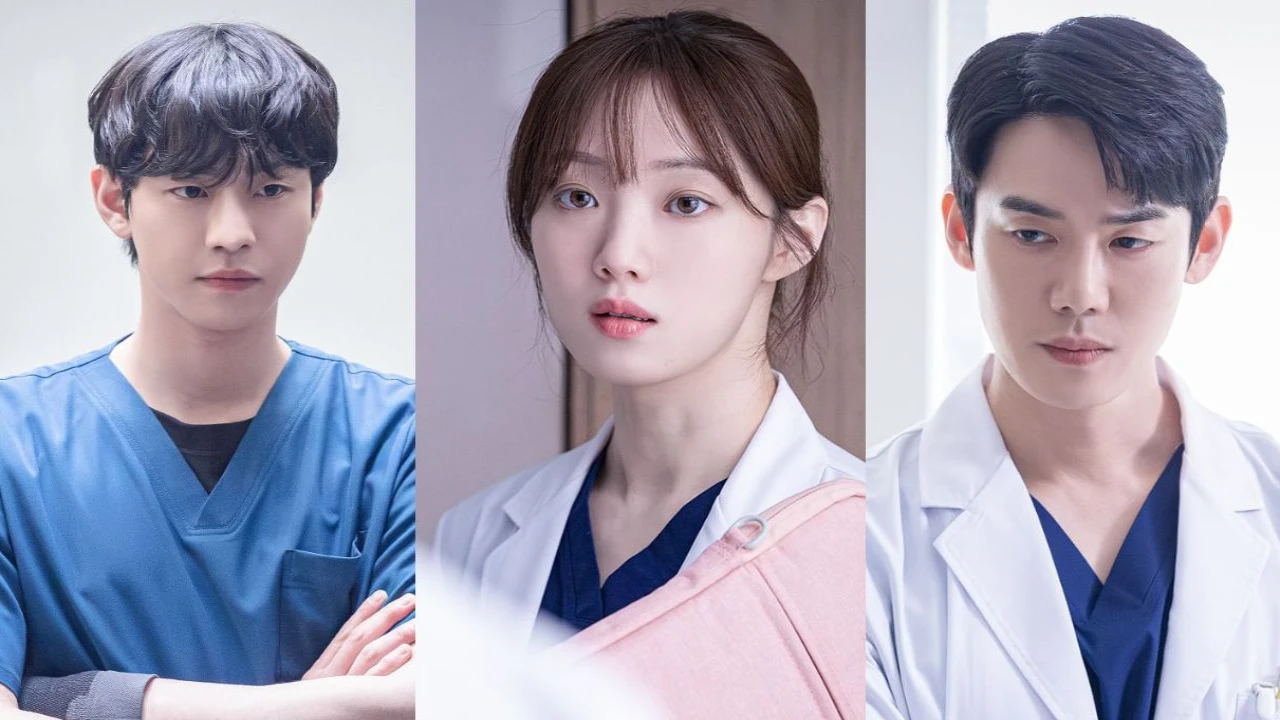 Key Highlight
Ahn Hyo Seop and Lee Sung Kyung's characters get engaged by the end of the show.

Kim Min Jae's character finally confesses his heart to So Joo Yeon's character.
Name: Dr. Romantic 3 
Premiere date: 28 April 2023
Cast: Han Suk Kyu, Ahn Hyo Seop, Lee Sung Kyung, Kim Min Jae, Yoo Yeon Seok
Director: Yoo In Shik, Kang Bo Seung
Writer: Kang Eun Kyung, Lee Hye Min
Genre: Drama, Medical, Romance
No. of Episodes: 16
Where to watch: SBS, Disney+ Hotstar
Dr. Romantic 3 Ep 13-14 Recap
With Dr. Kang Dong Ju (Yoo Yeon Seok) returning to the hospital, a lot of chaos soon ensues as he not only takes over the interim position at the Doldam Hospital Trauma Center, he also challenges the principles being followed up until then. Lokinc horns with Lee Sung Kyung's Cha Eun Jae and Ahn Hyo Seop's Seo Woo Jin, the show continues to test the team spirit instilled within them. It results in a strike from the hospital's employees right as a disaster is knocking at their doors.
End of Lee Sung Kyung's strike
A forest fire lands many casualties and even more injured patients, sending them all towards the Trauma Center, leaving Kang Dong Ju out of water with his fellow teammates as he tries to dictate over them. Deciding to end the strike for the sake of their patients and colleagues, the ace team returns to their jobs. And even though Cha Eun Jae does not want to have any of what the interim trauma center head has to say, she heads into a combined surgery with him. On the other hand, Seo Woo Jin once again challenges the strictness of rules implemented at the hospital by tweaking them to suit the situation.
Kim Min Jae and So Joo Yeon's patch up
The heartbroken couple finds themselves at odds with each other over unserious words and pride getting between them. With never being able to find the right time for an apology, their break up seems to be reaching its final stage when danger finds itself at its peak. The fire proceeds towards the Doldam Hospital threatening to turn Han Suk Kyu's Kim Sabu's dream to ashes. While the team rushes to finish off surgeries and have everyone evacuated, nurse Park Eun Tak (Kim Min Jae) and Dr. Yoon Ah Reum (So Joo Yeon) find a moment to themselves where he declares his love and promises to do better. And while we agree that it was one of the most unromantic love story closures, it was also very fitting for the couple.
Han Suk Kyu's disappearance
While everyone struggles to leave their heart behind with the Doldam Hospital on the verge of burning down, Dr. Boo Yong Joo has it the toughest. As he ends up missing and his dear ones looking for him, he is found right where he belongs- in an operation room. We did get caught off guard with the suddenness of his disappearance and would have been better off without it, but the twist added the perfect thrill to the last episode.
Ahn Hyo Seop's proposal for Lee Sung Kyung
Soon, it's all well as the team is showered upon by the heavens, saving the precious Doldam Hospital and the Trauma Center. The team breathes a sigh of relief and plans a send-off for Jang Dong Hwa who has now properly introduced himself to Kim Sabu, as his first pupil's younger brother. In the midst of this, Cha Eun Jae and Seo Woo Jin stay anticipated one particular day when the squad invites themselves to the couple's house. Only after they leave it is revealed to be Seo Woo Jin's birthday who, again in a very off-beat way if we may add, puts a ring on Cha Eun Jae's finger.
Final Review
Dr. Romantic 3 continued to be just as wholesome as ever with a lot of screentime for its new and old characters. We did have some roadblocks this year with a few questionable roles and/or scenarios however ignoring those was simply easy because of the all consuming nature of the show. The return of Seo Hyun Jin's Yoon Seo Jung is teased at the end, making us wonder about the future of the show.
Stay updated with the latest Hallyu news on: Instagram, YouTube, Twitter, Facebook and Snapchat
ALSO READ: Dr. Romantic 3 Ep 13-14 Review: Yoo Yeon Seok's face off against Ahn Hyo Seop and Lee Sung Kyung is unmissable

Highlights of the Month
Star Thalapathy Vijay
Born:
22 Jun 1974 (age 49 years), Madras, Tamil Nadu, India
Latest Movies:
Leo (2023)
NET Worth: ~ 53.78 MN USD (RS 445 cr)
Over the last 5 years, Thalapathy Vijay has established himself as the biggest superstar in the modern era from the Tamil Film Industry. His films have attained the status of being 'critic-proof' as his star power is enough to set the cash registers ringing. October was no different, as his collaboration with Loke...
Read more
Movie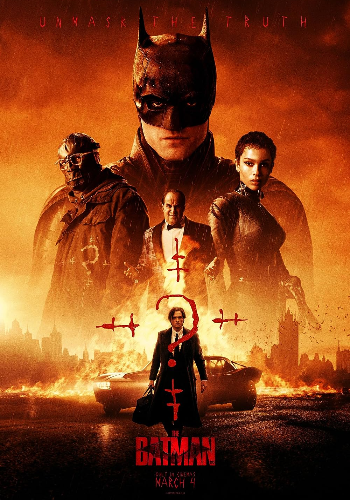 The Batman
Action, Drama, Crime
Cast:
Zoe Kravitz, Jeffrey Wright, Zoe Kravitz
BOX OFFICE Collection: ₹ 77 cr.
Robert Pattinson, who played the role of Batman, in the 2022 movie. The Batman once landed up leaving fans upset. The actor joked about not working out on his physique for his role and left fans enraged. Despite all the love he got for being cast, he also faced a massive negative backlash after one particular joke he made. Ba...
Read more
---