Dr. Romantic 3 Ep 9-10 Review: Ahn Hyo Seop and Lee Sung Kyung meet family; Yoo Yeok Seok's cameo teased
This week's episode of the famed medical series Dr. Romantic 3 brought a lot of stressful moments for Dr. Boo Young Joo, and his two apprentices, Cha Eun Jae and Seo Woo Jin.
Published on May 28, 2023 | 02:29 PM IST | 1.1M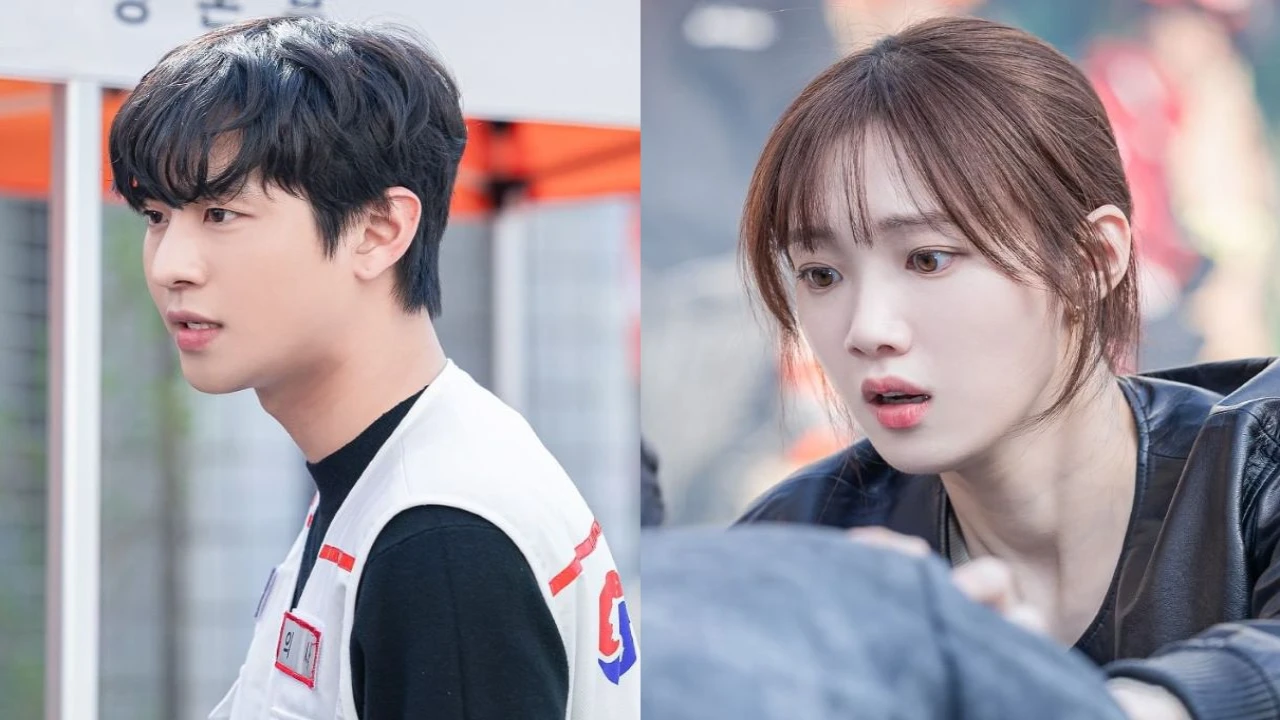 Key Highlight
Ahn Hyo Seop's Seo Woo Jin gets stuck under a rubble as a building collapses.

Lee Suk Kyu operates on Ahn Hyo Seop's injury.
Name: Dr. Romantic 3 
Premiere date: 28 April 2023
Cast: Han Suk Kyu, Ahn Hyo Seop, Lee Sung Kyung, Kim Min Jae
Director: Yoo In Shik, Kang Bo Seung
Writer: Kang Eun Kyung, Lee Hye Min
Genre: Drama, Medical, Romance
No. of Episodes: 16
Where to watch: SBS, Disney+ Hotstar
Recap Dr. Romantic 3 Ep 7-8
With a shooter on the loose, Doldam Hospital turns upside down. Shot wound injuries and complicated patients take centre stage for the team which is already dealing with the pressure from Assemblywoman Ko after the death of her son. Ahn Hyo Seop as Seo Woo Jin faces off against the military man looking for his targets, narrowly escaping death. Meanwhile, Kim Min Jae as Park Eun Tak comes face to face with his past as delinquents threaten to spread lies about him.
Ahn Hyo Seop and Lee Sung Kyung meeting her parents
With Dr Cha Jin Man approving Seo Woo Jin's skills as a surgeon, he plans a formal meeting with her daughter's boyfriend. However, a court appearance sees him sending off his wife aka Cha Eun Jae's mother for lunch. Perplexed but calm, Seo Woo Jin treats her with respect, however before the meal could proceed, they are alerted of a major incident as a building breaks down. The two doctors rush to the site of the collapse and are overwhelmed with the young students stuck under rubble. Once again a very well made set-up for the disaster with a large crew running around for a very intricately made scenario.
Ahn Hyo Seop and Kim Min Jae stuck inside a building 
After learning of a teacher who tried his best to save the students, being caught under the rubble and unconscious, Seo Woo Jin decides to go inside shocking everyone around him. Seeing him take a dangerous step into the broken down building, nurse Park Eun Tak joins him. Much to the anger of Dr. Boo Young Joo and Dr. Jang Dong Hwa, the two head down and begin treating students. They reach the teacher and take a risky step for treating him, going against disaster rules. Meanwhile, Dr. Cha Jin Man continues to ignore the Trauma Centre's calls and focuses on the trial against him.
Ahn Hyo Seop faces off against danger 
Ahn Hyo Seop pulls off fantastic acting as he wakes up from being unconscious as the building once again collapses around them and catches them under. The debate continues if going in to save the teacher and eventually getting themselves stuck under the rubble, was worth the trouble for Seo Woo Jin and Park Eun Tak. However, Cha Eun Jae has the answer as she tries her best to bring back the teacher.
Han Suk Kyu blames himself for Ahn Hyo Seop's injuries 
As he reels from the pain and injuries of Seo Woo Jin, Dr. Boo Young Joo vows to operate on Seo Woo Jin to the best of his abilities. A feeling of guilt encompasses the show and we think it was only time until they blamed it all on Han Suk Kyu's character. As he successfully reattaches the nerves in Seo Woo Jin's hands, with a major hiccup on the way, for once the show appears predictable. 
The next week's episode is teased with Yoo Yeon Seok's character Kang Dong Joo's cameo.

Stay updated with the latest Hallyu news on: Instagram, YouTube, Twitter, Facebook and Snapchat
ALSO READ: Dr. Romantic 3 Ep 7-8 Review: Ahn Hyo Seop declares love for Lee Sung Kyung after near-death experience
About The Author
After completing her engineering, Ayushi followed her passion for journalism and has been a professional writer for over 4
...
Read more
Top Comments
There are no comments in this article yet. Be first to post one!