ENHYPEN, SHINee, aespa, MONSTA X's Joohoney and others: May 2023 K-Pop comebacks schedule
May is here and we have a lot of comebacks to look forward to like ENHYPEN, LE SSERAFIM, aespa, SHINee, Dreamcatcher and more! Scroll ahead to know more.
Published on May 01, 2023 | 05:59 PM IST | 313.2K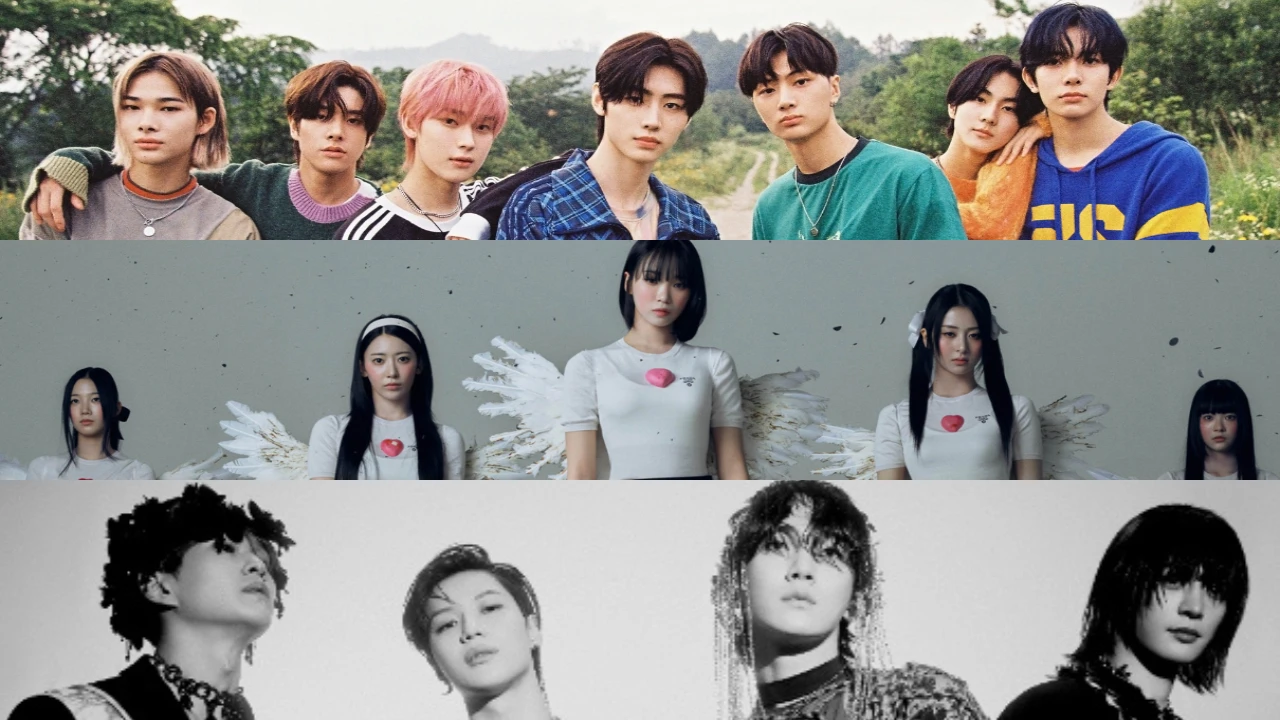 We're in May now and we have many comebacks to be excited for like ENHYPEN, aespa, VERIVERY, SHINee, Dreamcatcher, MONSTA X's Joohoney and more! The excitement has already peaked with LE SSERAFIM's album release UNFORGIVEN but there are so many more releases to wait for. 
ENHYPEN' activities: 
ENHYPEN posted a concept trailer for the 4th mini album 'DARK BLOOD'. The concept trailer opens with a girl getting stuck in a car and asking for help. Then, Jungwon on a motorcycle blocked Sunghoon, who was galloping on a horse, and engaged in a duel. Sunghoon, who knocked down Jungwon with the final blow using a sword, was overpowered after a fierce battle with the members. The album will be released on May 22. 
SHINee's activities: 
SHINee will hold a '2023 SHINee Fan Meeting 'Everyday is SHINee Day' : [Peace of Shine] (2023 SHINee FANMEETING 'Everyday is SHINee DAY' : [Piece of SHINE]') will be held. In particular, this fan meeting is the first meeting with fans in about 4 years and 8 months since SHINee's fan meeting 'SHINee SPECIAL PARTY - THE SHINING' held in September 2018. The fans are looking forward to the enthusiastic response around the world who have been waiting for it.
Here are all the releases in May: 
May 1: 
LE SSERAFIM
Title Track: 'UNFORGIVEN (Feat. Nile Rodgers)'
Album: 1st Studio Album 'UNFORGIVEN'
Kang Hyeyeon
Album: 4th Digital Single Album
THAMA
Title Track: 'Andrea's Song (Feat. Lil Cherry)' 
May 2: 
aespa
Pre-release May 2: 'Welcome To MY World'
Album May 8: The 3rd Mini Album 'MY WORLD'
BTOB
Title Track: 'Wind and Wish'
Album: 12th Mini Album 'WIND AND WISH' 
Bang Yongguk
Title Track: 'Ride or Die'
Album: 2nd Mini Album 'THE COLORS OF LOVE'
Shin Yu (신유)
Title Track: '왜 그렇게 사셨어요' (Why have you lived like this?)
Album: 왜 그렇게 사셨어요
VI'ENX(비엔엑스)
Title Track: 'On my way' 
Album: PRE-DEBUT Album [On my way]
Rocking doll Roa & Ahri (록킹돌 로아 & 아리)
Title Track: 'Star in the sky'
May 3: 
iKON
Title Track: 'U'; '딴따라'
Album: 3rd Full Album 'TAKE OFF'
tripleS +(KR)ystal Eyes
Title Track: 'Cherry Talk'
AESTHETIC
Colde
Title Track: 'Love Part 2'
May 8: 
aespa 
Album: The 3rd Mini Album 'MY WORLD' 
ONEUS
Title Track: 'ERASE ME'
Album: 9th Mini Album 'PYGMALION' 
May 9: 
LEE MU JIN (이무진)
Album: DS '잠깐 시간 될까'
Feverse (피버스)
Album: 1st Debut Album 'CHO'
ADYA(에이디야)
Album: 1st Single Album 'ADYA'
May 10: 
YOUNHA
Album: 'MINDSET'
May 12: 
AIMERS
Album: 1st Single Album 'Bubbling'
May 15: 
(G)I-DLE
Album: 6th Mini Album 'I FEEL'
The Wind (더윈드)
Album: 1st Mini Album 'Beginning : The Wind Page'
May 16: 
VERIVERY
Album: 7th Mini Album 'Crazy Like That'
May 17: 
YOUNITE
Title Track: 'Waterfall'
Album: 4TH EP '빛 : BIT Part.1' 
May 18: 
ATBO
Album: 3rd Mini Album [The Beginning]
May 22: 
ENHYPEN
Album: 4th EP [DARK BLOOD] 
May 23: 
KIM DOAH 
May 29: 
AB6IX
Album: 7TH EP 'THE FUTURE IS OURS : LOST'
May 30: 
BOYNEXTDOOR 
TBA: 
DREAMCATCHER 
SHINee
MONSTA X's Joohoney
NATURE 
Nine Muses A
ALSO READ: The Glory: Cha Joo Young drops a group photo as Song Hye Kyo, Lee Do Hyun, Lim Ji Yeon, others enjoy a meal
Stay updated with the latest Hallyu news on: Instagram, YouTube, Twitter, Facebook and Snapchat   
About The Author
A BMM graduate, Anoushka has been writing professionally for over 2 years. K-Pop and K-Dramas consume her day and she
...
Read more
Top Comments
There are no comments in this article yet. Be first to post one!