EXO to finally make their full group comeback post Baekhyun's military discharge
EXO is currently gearing up for their awaited 2023 comeback which will be after Baekhyun completes his military service. Read ahead to know more.
Published on Jan 05, 2023 | 02:36 PM IST | 1.3M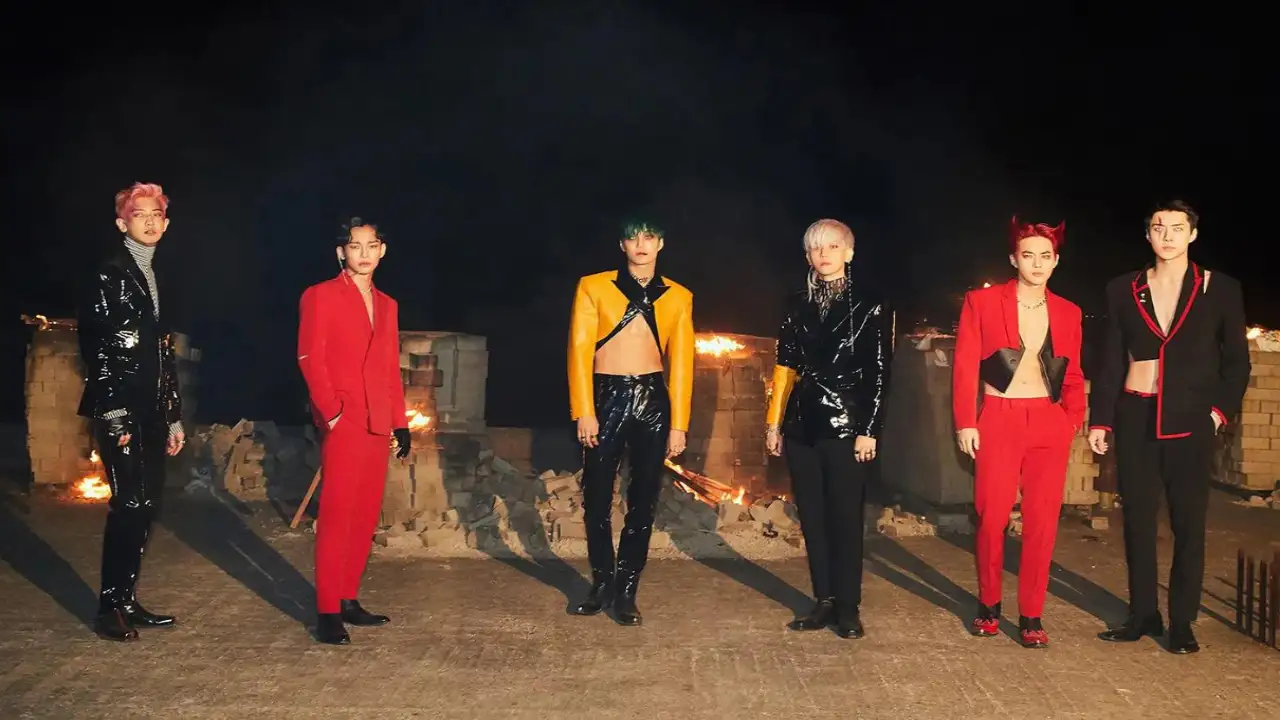 On January 1st, Suho, member and leader of EXO, sent a New Year's greeting through his personal Instagram account, posting a picture of EXO with the caption, "Happy New Year. EXO will make a comeback in 2023." The last album released by EXO as a whole is the special album 'Don't fight the feeling', released in June 2021. At the time, only six members, Xiumin, Baekhyun, Kai, D.O, Chanyeol, and Sehun, participated in the album's activities. 
Suho and Chen, who could not be together because they were serving in the military, were discharged in February and April of 2022, respectively, and focused on solo activities. Member Baekhyun, who enlisted as a social service worker in May 2021 and is serving in the military, is about to be discharged on February 5, and as Suho announced a comeback notice, the comeback time is expected to be after spring.
Due to hypothyroidism, Baekhyun was judged level 4 in a physical examination, and enlisted in May 2021 and is serving as a social worker. Baekhyun will be the 6th military idol after Xiumin, D.O, Suho, Chen, and Chanyeol. Baekhyun is a member of EXO and is considered a solo singer with strong music and music power. With Baekhyun's discharge, expectations for the complete EXO group are also high. 
EXO's D.O, who played a significant role last year with 'Bad Prosecutor', is expected to continue 'hard work' in 2023. D.O has confirmed his appearance in a new variety show directed by Choi Bo Pil, who successfully led SBS 'Running Man', and is about to start filming. In this variety show, D.O got to work with her friends Zico, Crush, Jannabi and Choi Jung Hoon, as well as entertainers Lee Yong Jin and Yang Se Chan. 
D.O is a star that is very hard to see in variety shows except for programs with EXO members. In the past, in entertainment programs with EXO members, he used to give unexpected laughter by exuding an unexpected sense of entertainment, a unique desire to compete, and a cute flirtatiousness.
Here are what the members did after their comeback in 2021 :- 
D.O. 
He did a drama in 2022 called Bad Prosecutor which is a defective prosecutor action investigative drama that breaks down the sanctuary created by wealth and power and the evil that lives in it. He took on the role of 'Jin Jung', a bad prosecutor in the Criminal Division of the Central District Prosecutor's Office. He starred opposite Lee Se Hee who took on the role of Shin A Ra, a senior prosecutor in the Criminal Division of the Central District Prosecutors' Office. Jin Jung is always smirking and cheerful, always confident and relaxed in any situation. He lived without even dealing with things like neatness or being conceived as sane. Heavily armed with rudeness and actions that one cannot even think of as a prosecutor, an unprecedented chaos in the history of the prosecution, he spends time disrupting the ecosystem of the prosecution office. 
Sehun made his first appearance in a television series called Now, We Are Breaking Up starring alongside Song Hye Kyo and Jang Ki Yong. 'Now, We're Breaking Up' is a drama that contains the actuality of a sweet, salty, spicy, sour and bitter breakup written as 'separation' and read as 'love', and was broadcast from November 12th 2021 to January 8th 2022. Song Hye Kyo, Jang Ki Yong, Choi Hee Seo, and Kim Joo Hun appeared. In the drama, Sehun plays the role of Hwang Chi Hyung, a new employee at the fashion company The One, which is the main stage of the drama. Hwang Chi Hyung is not an ordinary new employee, but a late-born son of the owner of 'The One'.
Suho
Suho made his solo comeback with the album Gray Suit. The title track had an emo rock feel to it with a sentimental instrumental added to it, giving the listeners some tension before the release in the chorus. The lyrics talk about Suho experiencing a loss of colors after the love of his life leaves him and how the two worlds were contrasting and he'd rather be with her than experience the colorless world. In contrast, the second track Hurdles which is an upbeat, vintage rock song that talks about a lingering relationship that seems to be stuck in an unknown space and all he wants to know if they are a 'thing'. His feelings are deep for her but it seems she has kept many 'hurdles'.
Chen 
After getting married and having a baby boy with his non-celebrity wife, he made his solo comeback in 2022 with the album Last Scene. This new album contains a total of 6 songs, including the title song 'Last Scene', which depicts a cross-section of parting, and Chen's colorful vocal charm and unrivaled musical sensibility. In particular, 'I Don't Even Mind', written by Chen himself, was also included.
Xiumin
He finally made his solo debut Brand New, which is an old school vibe dance song with an addictive hook. It is a song that wittily expresses the promise to show a different side for the one you love. It gives a thrilling feeling as if giving a surprise gift. The new colours and upbeat feel added a unique sound to the MV. 
Chanyeol
He acted in the military musical alongside Brad Little and Michael Lee called THE MEISA's Song: US UNDER THE STARS IN A DESERT.
ALSO READ: Park Hyung Sik is the cursed Crown Prince in Our Blooming Youth's teaser: Introduction to 6 main characters
Stay updated with the latest Hallyu news on: Instagram, YouTube, Twitter, Facebook and Snapchat
Are you excited for the comeback? Let us know in the comments below. 
About The Author
A BMM graduate, Anoushka has been writing professionally for over 2 years. K-Pop and K-Dramas consume her day and she... enjoys writing articles about it. So far, she has written close to 3000 articles. She loves films, music, art, and food! She spends most of her time either discovering a new film or burying her nose in a gripping novel.
Read more
Top Comments
There are no comments in this article yet. Be first to post one!