Fashion Faceoff: LE SSERAFIM's Sakura vs. aespa's Winter; Who rocked the denim off-shoulder mini dress? VOTE
LE SSERAFIM's Sakura and aespa's Winter clash in a denim showdown; Whose style will reign supreme? Pick your favorite look here.
Published on May 24, 2023 | 07:08 PM IST | 63.2K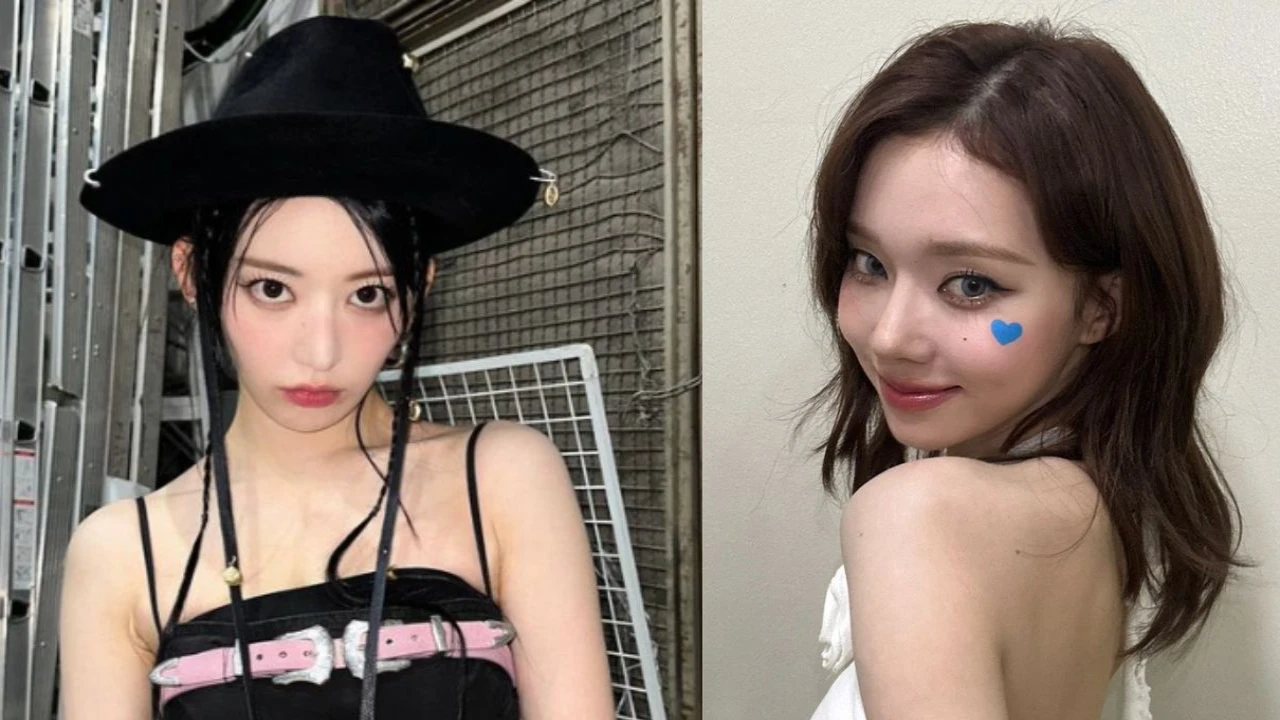 Key Highlight
Sakura and Winter in the same denim mini off-shoulder dress serve different vibes.

Both look equally smoldering in the attire making fans go crazy about them.
The fashion world is always buzzing with exciting trends and stylish ensembles. In a recent fashion faceoff, LE SSERAFIM's Sakura and aespa's Winter were spotted wearing the same stunning denim off-shoulder mini dress. While both idols showcased their individual flair and unique charm, fans can't help but wonder, who wore it better? In this article, we delve into the fashion showdown, comparing their distinct vibes, and invite readers to join in the debate about who truly slayed the denim look.
LE SSERAFIM's Sakura: A flawless blend of elegance and edginess
Sakura, known for her captivating stage presence, effortlessly brings her flair to the denim off-shoulder mini dress. With her delicate features and graceful demeanor, Sakura exudes an air of sophistication. Her choice of minimal accessories and subtle makeup allows the dress to take center stage, highlighting her statuesque figure. Sakura's styling showcases a perfect balance of elegance and edginess, leaving fans in awe of her fashion sensibility. Sakura's elegant and refined demeanor resonates with fans who appreciate timeless beauty.

aespa's Winter: Embracing youthful vibes with a playful twist
Winter, on the other hand, embraces a more youthful and playful approach to the denim off-shoulder mini dress. Known for her vibrant personality and expressive fashion choices, Winter adds her signature touch to the ensemble. She pairs the dress with bold accessories, statement footwear, and a touch of vibrant makeup. Winter's styling exudes a carefree and energetic vibe, captivating fans with her fearless fashion sense. Winter's playful and exuberant styling appeals to those who embrace a more youthful and experimental style.

Fans' Verdict: Deciding the ultimate fashion diva
As the photos of Sakura and Winter in the denim off-shoulder mini dress flooded social media, fans took to various platforms to express their opinions. Twitter, Instagram, and fan forums were abuzz with discussions and polls, each fan eager to cast their vote for their favorite idol. The fierce competition between the fans adds an extra layer of excitement to the fashion faceoff, with everyone eagerly awaiting the final verdict. Vote for your favorite idol look here.
Take the poll below:
Stay updated with the latest Hallyu news on Instagram, YouTube, Twitter, Facebook, and Snapchat
ALSO READ: SEVENTEEN's Seungkwan shares another heartfelt tribute for best friend ASTRO's Moonbin; Fans pour love
About The Author
A tenacious individual and a witty writer who graduated with a degree in Journalism & Mass Communication with over t...hree of experience in writing in different fields. She enjoys reading, dancing, singing, and being dramatic on occasion. After working for a while and now having the opportunity to pursue her passion for writing pieces related to Korean entertainment, she is in the ninth cloud. Read more
Top Comments
There are no comments in this article yet. Be first to post one!