FIFTY FIFTY's Cupid breaks records on Billboard Hot100 chart peaking at No.17; What's their secret?
FIFTY FIFTY is slow and steadily making their way to the top of the Hot100 chart; The day is pretty close when we might see them debuting at No.1.
Published on May 18, 2023 | 03:41 PM IST | 85.2K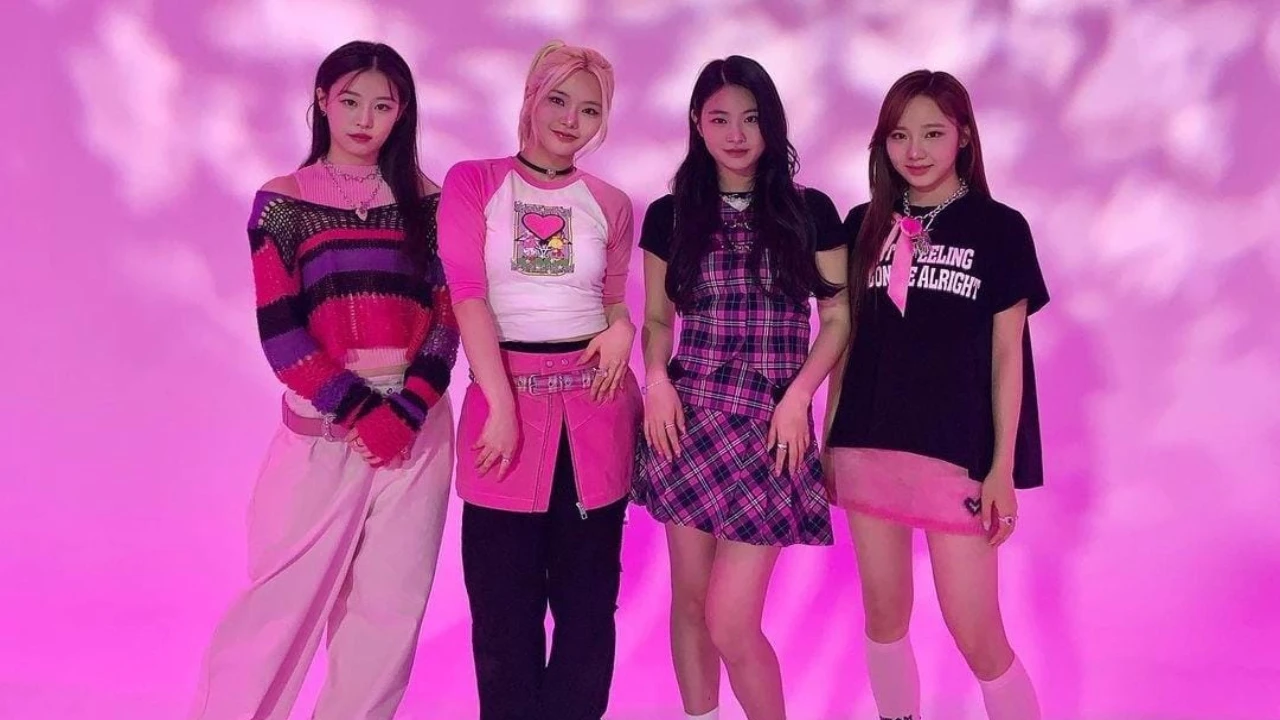 Key Highlight
FIFTY FIFTY the super rookie group making it big in Billboard Hot100.

FIFTY FIFTY's Cupid soars to new heights on Billboard's HOT100 chart.
In an extraordinary feat, FIFTY FIFTY's sensational hit track 'Cupid' has reached new heights on Billboard's HOT 100 chart. The infectious song has now spent a remarkable 8 consecutive weeks on the chart, solidifying its position as a global phenomenon.
A phenomenal rise to the top
FIFTY FIFTY, the sensational 4th generation K-pop group, continues to assert their dominance in the industry by achieving an extraordinary milestone on the prestigious Billboard HOT100 chart. With their latest song scaling new heights, FIFTY FIFTY further solidifies their position as the sole representative of the 4th generation K-pop movement to accomplish this remarkable feat.
With a slow and steady increase, the group's song Cupid has risen up to No. 17 on the Billboard Hot100 making its way to the top. BLACKPINK's current endeavor brings them closer to their previous triumph with the hit track 'Ice Cream (with Selena Gomez),' which soared to an impressive peak of No. 13 on the renowned Billboard Hot 100 chart. This notable achievement solidified BLACKPINK's position as the K-pop girl group with the highest ranking in the chart's extensive history.
Unleashing a new wave of popularity
FIFTY FIFTY's meteoric rise to the top of the 'HOT 100' chart has not only solidified their position as a powerhouse in the music industry but has also ignited a new wave of popularity for the group. The success of 'Cupid' has introduced them to a broader audience, expanding their fan base and propelling them into the global spotlight.
Fans around the world have been captivated by the group's infectious energy, impressive vocals, and mesmerizing choreography. Social media platforms have been abuzz with discussions about the group's unstoppable rise and the impact of 'Cupid' on the music scene.
As FIFTY FIFTY continues to surpass expectations and shatter records, their groundbreaking journey serves as an inspiration to aspiring artists and a testament to the limitless possibilities that await in the world of K-pop. With their unrivaled talent, unwavering determination, and unwavering fan support, FIFTY FIFTY is set to leave an indelible mark on the industry, solidifying their position as trailblazers of the 4th generation and paving the way for future generations of K-pop artists.
Stay updated with the latest Hallyu news on Instagram, YouTube, Twitter, Facebook, and Snapchat 
ALSO READ: 3 times BTS' V and BLACKPINK's Jennie were linked together or allegedly spotted on a date
About The Author
A tenacious individual and a witty writer who graduated with a degree in Journalism & Mass Communication with over t...hree of experience in writing in different fields. She enjoys reading, dancing, singing, and being dramatic on occasion. After working for a while and now having the opportunity to pursue her passion for writing pieces related to Korean entertainment, she is in the ninth cloud. Read more
Top Comments
There are no comments in this article yet. Be first to post one!