From A Time Called You to Crash Course in Romance, pick your favorite high school K-drama of 2023
From the fantasy romance K-drama A Time Called You to romantic comedy Crash Course in Romance, pick your favorite 2023 high school K-drama from the poll below.
Updated on Sep 16, 2023 | 08:10 PM IST | 1M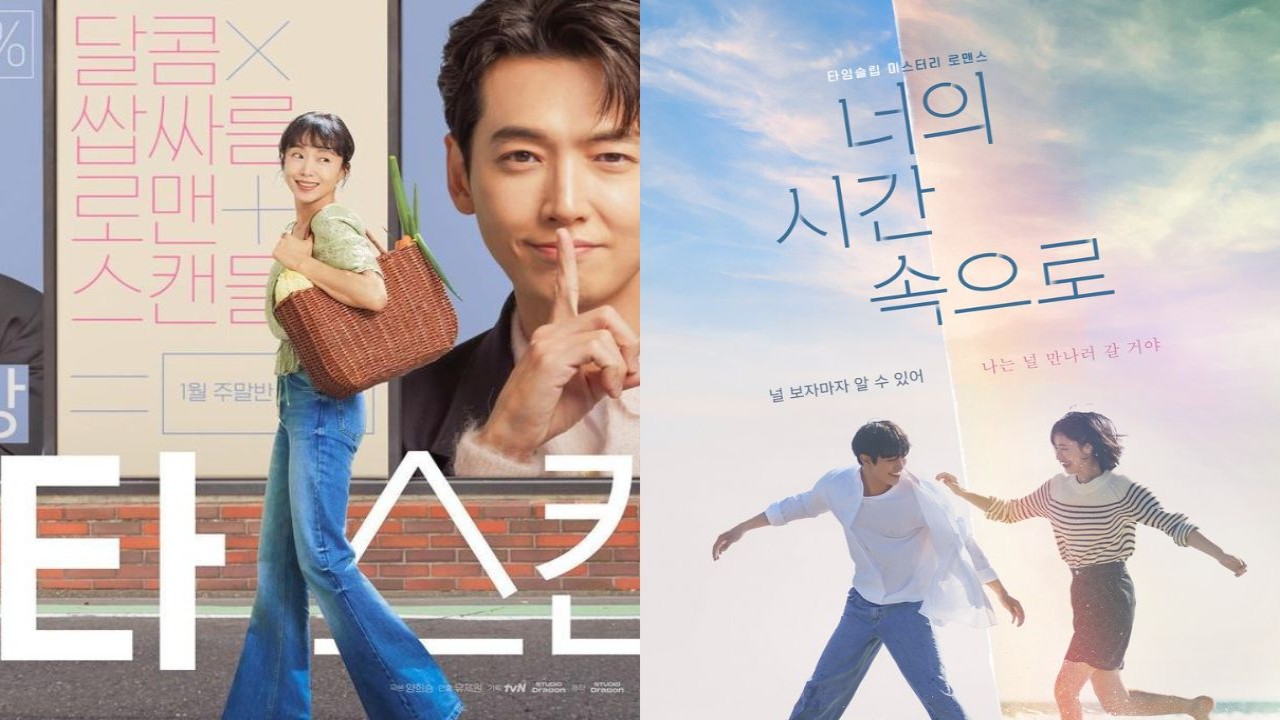 Key Highlight
High School K-drama are always a hit

Pick your favorite high school K-drama from our poll
2023 has seen many good K-drama genres, and one of them would be high school K-dramas. Whether the high school setting is the main plot or a subplot, it is still a very enjoyable trope to watch in a K-drama as it takes you down memory lane, reminding you of your school days, your friends, and the days you spent as a student.
High school K-dramas of 2023
A Time Called You is based on the popular Taiwanese drama Someday Or One Day. The story revolves around the unusual events in the life of a woman named Han Junhee, who is in the year 2023 and grieving the loss of her boyfriend, Gu Yeonjun. Suddenly, she finds herself transported back to the year 1998, inhabiting the body of a girl named Kwon Minju, an 18-year-old high school student. During this time, she encounters Nam Siheon, a boy who bears a striking resemblance to her supposedly deceased boyfriend. As the plot unfolds, complications arise with the introduction of Jung Ingyu, a boy who has a crush on Kwon Minju.
Crash Course in Romance is fundamentally a heartwarming and charming love story that centers around Cho Chi Yeol, a celebrity math tutor, and Nam Hang saeon, a kind-hearted single mother who manages her own store and desires the best for her daughter.
Duty After School is a Korean thriller series adapted from the webtoon by Ha Il-Kwon. The story revolves around high school and university students from across the country who are transformed into platoons of soldiers engaged in a real war against unidentified creatures that emerge in the sky.
Oasis is a gripping drama that follows the lives of three young individuals, as they navigate the challenges of protecting their dreams, preserving their friendship, and experiencing their first love in the tumultuous backdrop of 1980s-1990s South Korea. Jang Dong Yoon shines as Lee Doo Hak, a poverty-stricken yet remarkably intelligent and pure-hearted young man. His life takes a profound turn when he falls head over heels for Oh Jung Shin (Seol In Ah), a Seoul transfer student he encounters at first sight. Chu Young Woo, on the other hand, portrays Lee Doo Hak's childhood friend and destined rival, Choi Chul Woong.
All That We Loved is a heartwarming romance drama that revolves around a poignant love triangle. This emotional tangle unfolds when two inseparable best friends, one of whom has selflessly donated a kidney to the other, find themselves drawn to the same transfer student during their high school years. EXO's Sehun takes on the role of the charismatic basketball star, Go Yoo, while Jo Joon Young portrays the brilliant top student, Go Joon Hee, who received a life-changing kidney transplant from Go Yoo. Jang Yeo Bin graces the screen as Han So Yeon, the stunning transfer student who captures the hearts of both Go Yoo and Go Joon Hee.
Stay updated with the latest Hallyu news on: Instagram, YouTube, Twitter, Facebook and Snapchat
About The Author
Pratyusha Dash is an English Literature Graduate from Vivekananda Institute of Professional Studies with a deep passion for Korean
...
Read more
Top Comments
There are no comments in this article yet. Be first to post one!