From Mouse to The Villainess: 3 films/dramas to add to your watchlist if you liked Jeon Do Yeon's Kill Boksoon
Here are a few films and K-Dramas to watch if you enjoyed Kill Boksoon!
Published on Apr 03, 2023 | 05:25 PM IST | 177.2K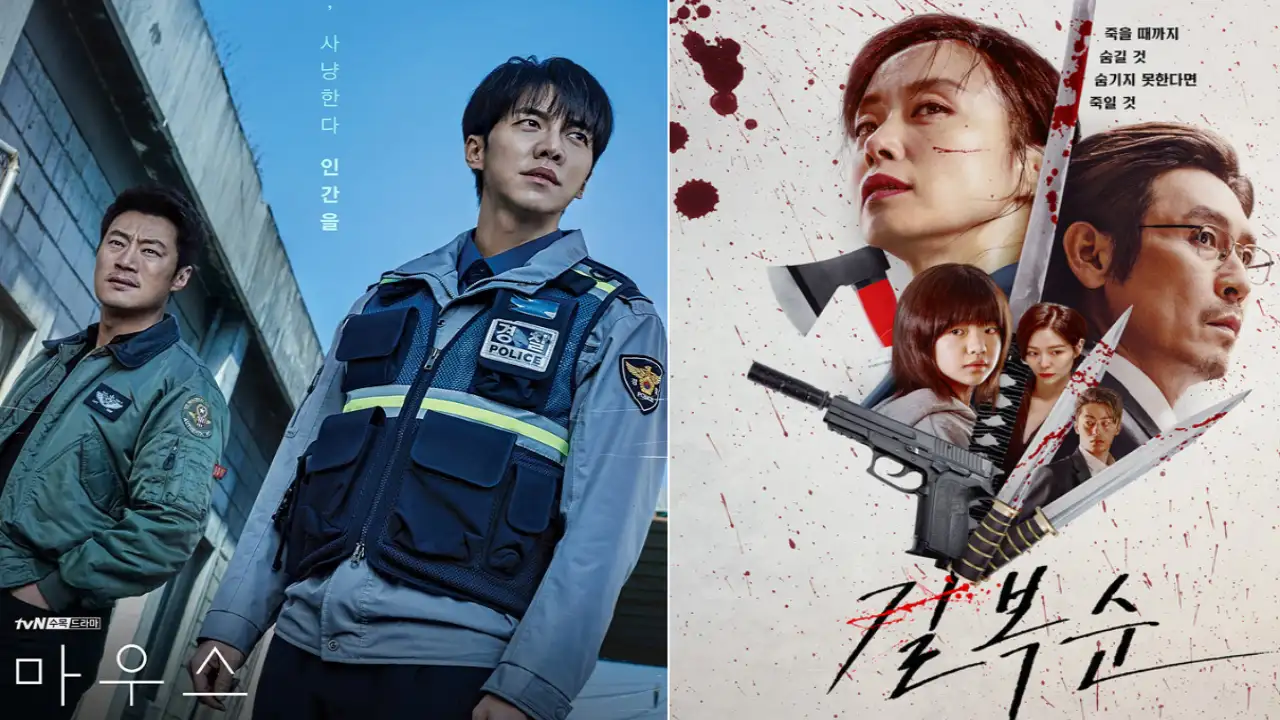 There are many films that have done well in the action genre and Kill Boksoon is one of them. The Netflix movie 'Kill Boksoon' is an action movie that depicts the story of 'Gil Boksoon' (Jeon Do Yeon), a legendary killer in the hitman industry, getting caught up in an unavoidable confrontation just before renewing her contract with the company. In particular, Jeon Do Yeon, who proved her potential as the 'original melodrama queen' in the recently ended tvN drama 'Crash Course in Romance', received a lot of attention even before the release, foretelling a killer action in about a month. In addition, Sol Kyung Gu, Kim Sia, Esom, Koo Kyo Hwan and Lee Yeon appeared. 
Here are some of our favourites to watch:- 
If you want to watch a female lead in an action film: The Villainess 
Name: The Villainess
Premiere date: June 8, 2017
Cast: Kim Ok Bin, Shin Ha Kyun, Park Jung Hoon
Director: Jung Byung Il
Writer: Jung Byung Il
Runtime: 129 minutes
Genre: Action, Crime
Language: Korean
Where to watch: Prime Video 
The plot of 'The Villainess' is Sook Hee, who was raised to be a killer since childhood. She is scouted by a state secret organization and given a chance at a new life. In front of the killer Sook Hee who must kill to live, two mysterious men who hide the truth appear, and as they face the enormous secret surrounding themselves, they begin to face their fate. Kim Ok Bin met her life character through 'The Villainess'. 'Sook Hee', played by her, is an elite killer who has been raised as a murder weapon and lives hiding her identity. She had to freely handle numerous weapons, from long swords and daggers to pistols, machine guns, sniper rifles, and even axes, so she had to practice her life and death in order to learn the weapons in her hands and acquire the skills to match the opponent accordingly. 
Name: Crash Course in Romance 
Premiere date: January 14, 2023
Cast: Jeon Do Yeon, Jung Kyung Ho, Roh Yoon Seo
Director: Yoo Je Won
Writer: Yang Hee Seung
Number of Episodes: 16
Genre: Romance, Comedy
Language: Korean
Where to watch: Netflix 
The drama follows a single mother who cares for her daughter, friend and brother more than anything in the world who comes across a popular math tutor and they fall in love in the most unconventional way. The drama became popular because of the comedic setting as well as the slice of life story that focuses on the struggle of eating disorders, dysfunctional families and academic pressure. The drama has a subtle thriller aspect to it as the main characters get involved in a series of murders but the culprit was still at large.  
If you want to watch a gripping thriller drama- Mouse
Name: Mouse
Premiere date: March 3, 2021
Cast: Lee Seung Gi, Lee Hee Joon, Park Jo Hyun, Kyung Soo Jin
Director: Choi Joon Bae, Kang Cheol Woo
Writer: Choi Ran
Number of Episodes: 20
Genre: Crime Thriller
Language: Korean
Where to watch: Rakuten Viki
Mouse is a story about a self-proclaimed upright young man and neighborhood policeman Jeong Ba Reum (Lee Seung Gi) and an outlaw detective Ko Moo Chi (Lee Hee Joon) who lost his parents to a murderer in childhood and ran for revenge, confronting the most vicious predator called the top 1 percent of psychopaths. Mouse was aired for the first time in Korea in March of 2021, and it gained a lot of popularity with a tense story and actors' passionate performances. 
ALSO READ: Kill Boksoon Review: Jeon Do Yeon transforms into a mother out for revenge; Esom and Koo Kyo Hwan stand out
Stay updated with the latest Hallyu news on Instagram, YouTube, Twitter, Facebook, and Snapchat
About The Author
A BMM graduate, Anoushka has been writing professionally for over 2 years. K-Pop and K-Dramas consume her day and she
...
Read more
Top Comments
There are no comments in this article yet. Be first to post one!