GOT7's JAY B's mother speaks out against fan's claim of romantic connection to idol in new letter
GOT7 Jay B's mother has reacted with a letter following a fan's claim of a romantic connection with her son and being connected to her family. Read on to know more!
Updated on Nov 20, 2023 | 08:10 PM IST | 55.2K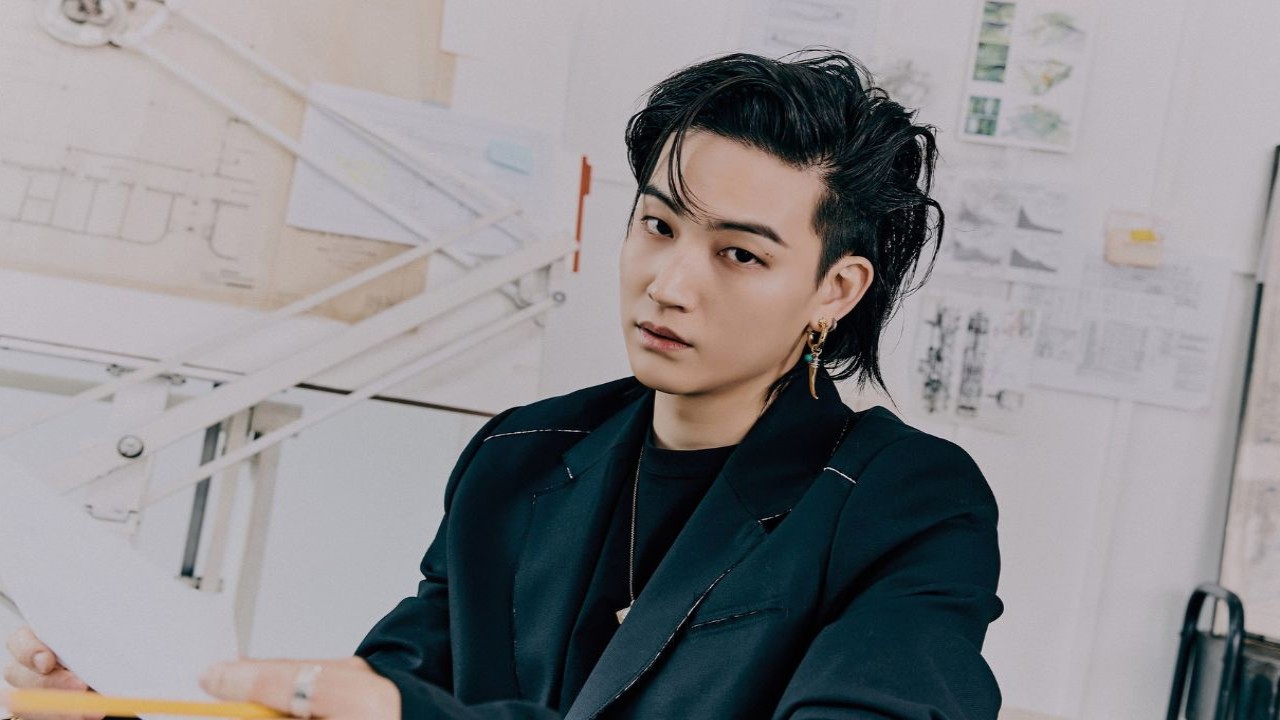 Key Highlight
GOT7 Jay B's mother shared a letter through her shop's Instagram addressing a fan comment

A fan made a claim of being romantically involved with the idol and asserted closeness to his family
GOT7 Jay B's mother recently responded to a fan who claimed to have a special relationship with the idol. A social media account, asserting a deeper connection with Jay B and his parents, faced criticism. In light of this, Jay B's mother addressed the situation by writing a heartfelt letter in response to the fan's claims.
Fan account claiming to have a romantic connection with GOT7's Jay B
Many GOT7 fans are aware that the group members' parents have been notably open and engaging with the fanbase, unlike other idols' families who prefer to maintain privacy. Jay B's parents, in particular, have actively connected with fans by establishing a welcoming cafe where supporters are warmly received. Jay B himself frequently visits the cafe, interacting with fans and expressing his appreciation for their support. However, a recent incident has caused a stir within the fandom. 
An individual, identified as the TikTok influencer Marifer Morena, came under scrutiny for claiming to have a close relationship with the NANANA singer and his parents. Fans raised concerns as Marifer Morena shared content on social media, including a photo she believed to be Jay B's vehicle, implying an intimate connection with the idol and his family. Although the initial criticism surfaced on Twitter, it appears that Jay B's parents became aware of the situation, prompting them to address the matter and share their response online.
Jay B's mother shares handwritten letter
In a letter shared on the Yogurbara Instagram account, Jay B's mother expressed a heartfelt plea for her kindness not to be exploited, emphasizing the importance of maintaining her ability to continue being kind. She acknowledged the rarity of kindness in today's world, possibly attributing it to the challenges the world is facing. The letter revealed her observations of the lack of smiles and greetings in her interactions, speculating potential reasons such as the prevalence of rudeness from customers or health issues.
Despite recognizing that everyone carries their own stories and challenges, Jay B's mother acknowledged the difficulty of fully understanding these struggles. She reflected on her commitment to kindness, recounting an impactful social media message that resonated with her: "Be kind to everyone because you don't know what kind of day they're having. Being kind is the greatest thing a human can do."
Expressing gratitude for the impactful message she encountered, Jay B's mother shared that it inspired her to be even more kind in the future. However, she candidly revealed that her kindness has, unfortunately, been taken advantage of, acknowledging the unexpected turn of events. With utmost respect, she addressed the readers, likely referring to the post claiming a romantic relationship with Jay B, and appealed for assistance.
In her plea, she asked for support to ensure she can continue to be kind without alteration, expressing her desire to maintain genuine kindness. She emphasized her wish to be kind not out of obligation or with expectations of receiving something in return. Furthermore, she made it clear that she cannot welcome those who attempt to exploit her kindness.
Concluding her message, she expressed her hope to continue greeting everyone with a big smile, regardless of their background or form. Concluding further, she extended an invitation to see everyone in the upcoming weekend, expressing her appreciation with a heartfelt "Thank you."
Meanwhile, Jay B who is currently enlisted for the mandatory military services has not commented on the situation.
Stay updated with the latest Hallyu news on: Instagram, YouTube, Twitter, Facebook and Snapchat
ALSO READ: GOT7's Jay B signs up new agency Mauve Company
About The Author
Pratyusha Dash is an English Literature Graduate from Vivekananda Institute of Professional Studies with a deep passion for Korean
...
Read more
Top Comments
There are no comments in this article yet. Be first to post one!