12 Best spy movies that'll keep you interested throughout
Our list of best spy movies is so good, that it should be classified information. Measured by how well they make use of the genre, here are the top 12 best spy movies ever made.
Updated on Sep 08, 2022 | 08:20 PM IST | 674.7K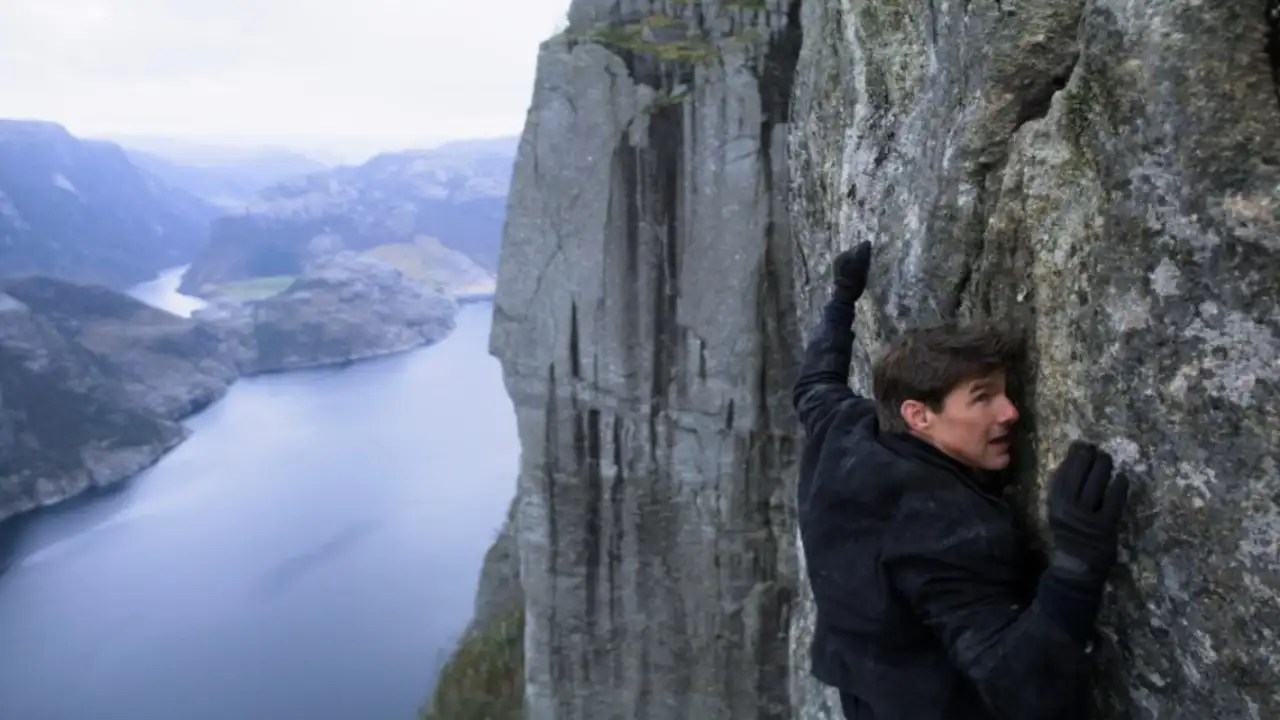 When it comes to spy movies, there has always been a different degree of enthusiasm among cine lovers. These espionage movies never fail to captivate audiences thanks to their high-octane action sequences, exotic settings, and complex stories. It only gets better every year with the best material being delivered by streaming giants. The 12 great spy movies listed below are perfect for binge-watching this weekend. Whatever type of spy tale you're looking for, we have got it all covered. 
Here are the top spy movies of all time:
1. The Courier (2020)
Not every British spy film features James Bond. This historical drama stars Benedict Cumberbatch, Rachel Brosnahan, and other well-known actors. It tells the story of a British businessman who is hired by the CIA and MI6 to convey covert messages to a Russian operative during the Cold War. You'll be gripped to the very end by the gripping espionage tale, which is based on actual events.
2. The Bourne Identity (2002)
In the first entry of the well-known Bourne franchise, Matt Damon plays the titular role of Jason Bourne. The film, which is based on Robert Ludlum's book of the same name, follows a guy (Bourne) who has severe memory loss as he gradually comes to understand that he is a very skilled assassin. As expected, there is a ton of action.
3. The Bourne Supremacy (2004)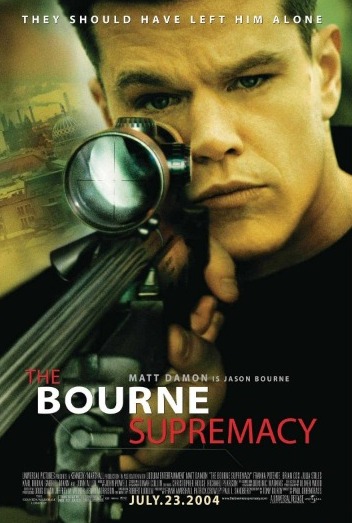 Jason Bourne returns two years later on his quest as a former CIA assassin with amnesia. Except that in this follow-up, he is blamed for a mission gone wrong. He is consequently compelled to go back to his area of expertise—being a very accomplished assassin.
4. Enemy of the State (1998)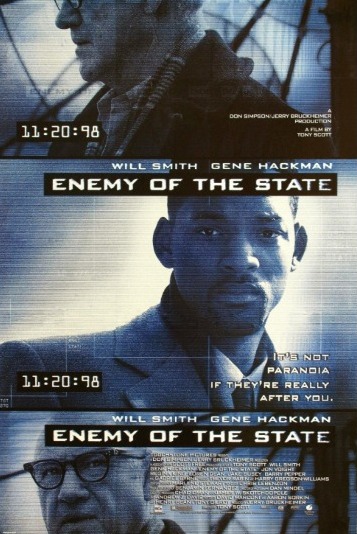 With this political thriller, Will Smith brings action. Imagine yourself as a lawyer who unintentionally receives a murderous recording and finds yourself being pursued by secret operatives. Yes, that is exactly what Robert Clayton Dean, played by Smith, gets to cope with in this movie. Not exactly the ideal circumstance to be in.
5. Bridge of Spies (2015)
Any film directed by Steven Spielberg and starring Tom Hanks will be a commercial success. The true account of American attorney James B. Donovan (Hanks), who successfully defended Soviet KGB spy Rudolf Abel (Mark Rylance), in court, is depicted in this Cold War-era film. As a result, he ultimately collaborates with the CIA to trade the spy for an American pilot who has been kidnapped.
6. Skyfall (2012)
James Bond, 007 In Skyfall, the 23rd film (yep, you read it right) in the storied series, the renowned British spy returns, and Daniel Craig's portrayal of the role is one of the best. Bond's loyalty is put to the test as the head of MI6 (also known as his employer) has to deal with the fallout from her prior deeds becoming public knowledge.
7. Duplicity (2009)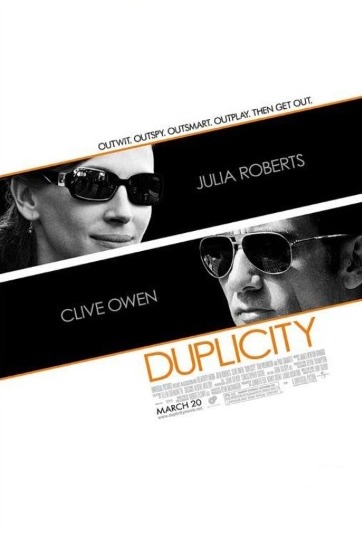 Duplicity combines romance with one of the top spy films. The movie depicts what transpires when two agents and competing spies begin to fall in love with one another. In the narrative of an MI6 spy (Clive Owen) and a CIA officer (Julia Roberts) who struggle to execute their jobs despite their convoluted romantic history, the chemistry between Roberts and Owen is on full display.
8. Argo (2012)
This drama won the best picture at the 85th Academy Awards for a reason. This true drama is about a CIA agent who poses as a Hollywood producer to rescue six American diplomats from Tehran during the 1979 Italian hostage crisis stars and was directed by Ben Affleck.
9. Sneakers (1992)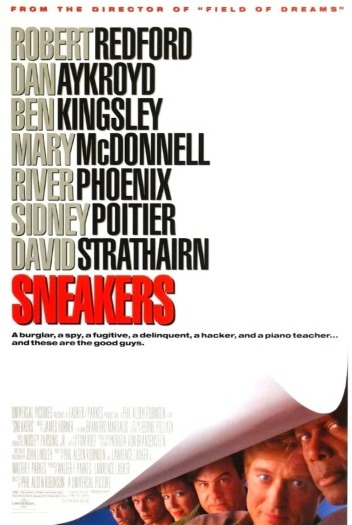 Although good spy films can also be humorous, they are frequently linked with intense drama. One example is the comedy from 1992 called Sneakers, which starred Sidney Poitier, Robert Redford, Ben Kingsley, River Phoenix, and Dan Aykroyd. The movie's casual style blends mystery into the story of a group of hackers who get entangled in a government plot.
10. Zero Dark Thirty (2012)
At the time, there was extensive coverage of the nearly ten-year manhunt for Osama bin Laden, the head of al-Qaeda. Watching the sequence of events that resulted in his capture and death in 2011 being depicted on screen, though, is a completely other experience. The fictional CIA intelligence agent who carried out the operation is played by Jessica Chastain.
11. Spies in Disguise (2019)
Spies in Disguise is a film that audiences of all ages can enjoy, even though most of the films on this list are not family fare. A young scientist accidentally turns secret agent Lance Sterling (Will Smith) into a pigeon (Tom Holland). Naturally, they must cooperate to turn the tide.
12. Mission: Impossible — Fallout (2018)
There are various Mission: Impossible movies available, as we already indicated. However, Fallout from 2018—which stars Henry Cavill, Angela Bassett, and Vanessa Kirby—is undoubtedly the finest follow-up. The stakes are higher, the action scenes are more intense, and as competing agents, Henry Cavill and Tom Cruise exhibit a surprising amount of chemistry.
If you're looking for an action-packed movie for your next movie night, we've got some recommendations that may make you want to apply for a CIA job yourself...or not. The finest spy movies offer all the thrill of secret investigations without the risk. Because, well, stress.
FAQs
What are CIA movies called?
The spy film genre, also known sometimes as an espionage film, deals with the subject of fictional espionage, either in a realistic way (such as the adaptations of John le Carré) or as a basis for fantasy (such as many James Bond films).
---
Is MIB a spy movie?
'Men in Black: International' reboot finds inspiration in Cold War spy thrillers. Starring Chris Hemsworth and Tessa Thompson, the film finds a way to see alien immigrants as a source of strength, not as a threat. As expected, "Men in Black: International" is an exercise in throwback nostalgia,
---
Does Netflix have spy?
The six-episode miniseries, released on September 6, 2019, on Netflix, was inspired by real-life events.
---
Who was in Spy?
Spy is a 2015 American spy action comedy film written and directed by Paul Feig. Starring Melissa McCarthy, Jason Statham, Rose Byrne, Miranda Hart, Bobby Cannavale, Allison Janney, and Jude Law, the film follows unorthodox secret agent Susan Cooper (McCarthy) as she tries to trace a stolen portable nuclear device.
---
Who plays Patrick in spy?
Michael McDonald
---
Top Comments
There are no comments in this article yet. Be first to post one!