America's Got Talent 2023: Who is the blind girl that earned Simon Cowell's golden buzzer in episode two?
Episode two of America's Got Talent season 18 aired on June 6, 2023, and here is who received judge Simon Cowell's golden buzzer.
Updated on Jun 07, 2023 | 02:33 PM IST | 603.6K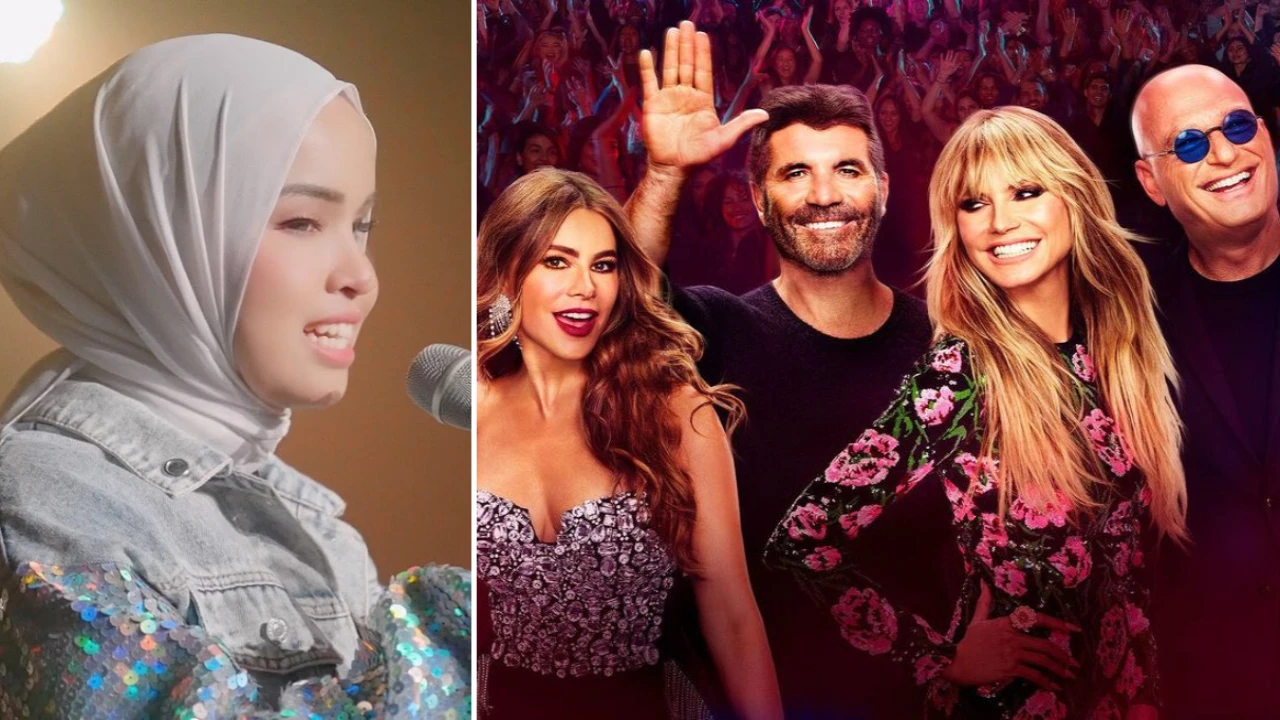 Key Highlight
America's Got Talent season 18 saw its first golden buzzer pressed by Simon Cowell

The judge was impressed by the vocal talent and skill of a blind singer from Indonesia
Popular competitive reality television series America's Got Talent is airing its 18th season and the second episode of the season aired on June 6, 2023. The season saw its first gold buzzer when Simon Cowell pressed it after Putri Ariani's audition. Continue reading to know more about the moment and who the recipient of the first golden buzzer of the season is.
Simon Cowell presses golden buzzer on America's Got Talent
America's Got Talent judges, namely Sofia Vergara, Heidi Klum, Simon Cowell, and Howie Mandel have been impressed by a variety of different talents and skills as the competitive reality series kicked off last week. But a memorable performance came in the form of Putri Ariani, a blind singer from Indonesia. The 17-year-old managed to impress Cowell so much that he pressed the golden buzzer for her in the second week of the season itself.
ALSO READ: America's Got Talent 2023: Sofia Vergara and Heidi Klum freak out over dangerous female acrobat audition
"My biggest challenge is that people look at me as a blind person, not as a musician. But when I'm singing, I feel like a superstar," she said in a byte. Ariani revealed that her dream is to attend the Juilliard School of Music and added that she wants to become "the biggest diva in the world like Whitney Houston and win a Grammy award." Her audition began as she sat behind a piano and left the audience in awe of the original song she played.
Ariani's vocal talent left the judges impressed and Cowell even went on stage and asked her to perform another song. "I just said to Putri, I like her voice so much, I want her to sing the second song, please," the judge explained. When she finished, she received a standing ovation from the judges and an emotional set of audience. The judges praised Ariani and said she had the voice of an angel which got her teary-eyed and grateful.
"Well, I think we're all feeling the same thing. You know, you're 17, you write songs, you've got an amazing, distinctive voice. And I mean really, really good," Cowell said and stood up to press the golden buzzer which led to a shower of golden confetti on Ariani. This has led to the singer securing her spot in the live shows. Lots of cheer, congratulations all around, and even more compliments for Ariani followed as she embraced her parents.
Who is Putri Ariani?
Putri Ariani is a 17-year-old singer and songwriter from Yogyakarta, Indonesia. She has been passionate about music since she was three years old. She won Indonesia's Got Talent back in 2014 when she was 8 years old and posts her music on her Instagram, YouTube, and Spotify channels for people to enjoy. Ariani has 446k subscribers on her YouTube channel and 332K followers on her Instagram. She has 750k+ monthly listeners and 46k+ followers on Spotify.
ALSO READ: America's Got Talent viewers spot editing mistake during Simon Cowell's buzzer moment
FAQs
When did America's Got Talent 18 premiere?
America's Got Talent 18 premiered on May 30, 2023.
---
Who are the judges of America's Got Talent 18?
Sofia Vergara, Heidi Klum, Simon Cowell, and Howie Mandel are the judges of AGT 18.
---
About The Author
An author, content writer, and avid reader, Meenal loves the world of fantasy, fiction, literature, cinema, and
...
Read more
Top Comments
There are no comments in this article yet. Be first to post one!