Attack on Titan: Fans discover key detail about the Eren's Titan form 'eyelids'; DETAILS inside
Just by looking at the seagull in Attack on Titan season 4, fans were able to piece in excruciating detail. Continue reading for details
Updated on Mar 17, 2023 | 04:09 PM IST | 64.4K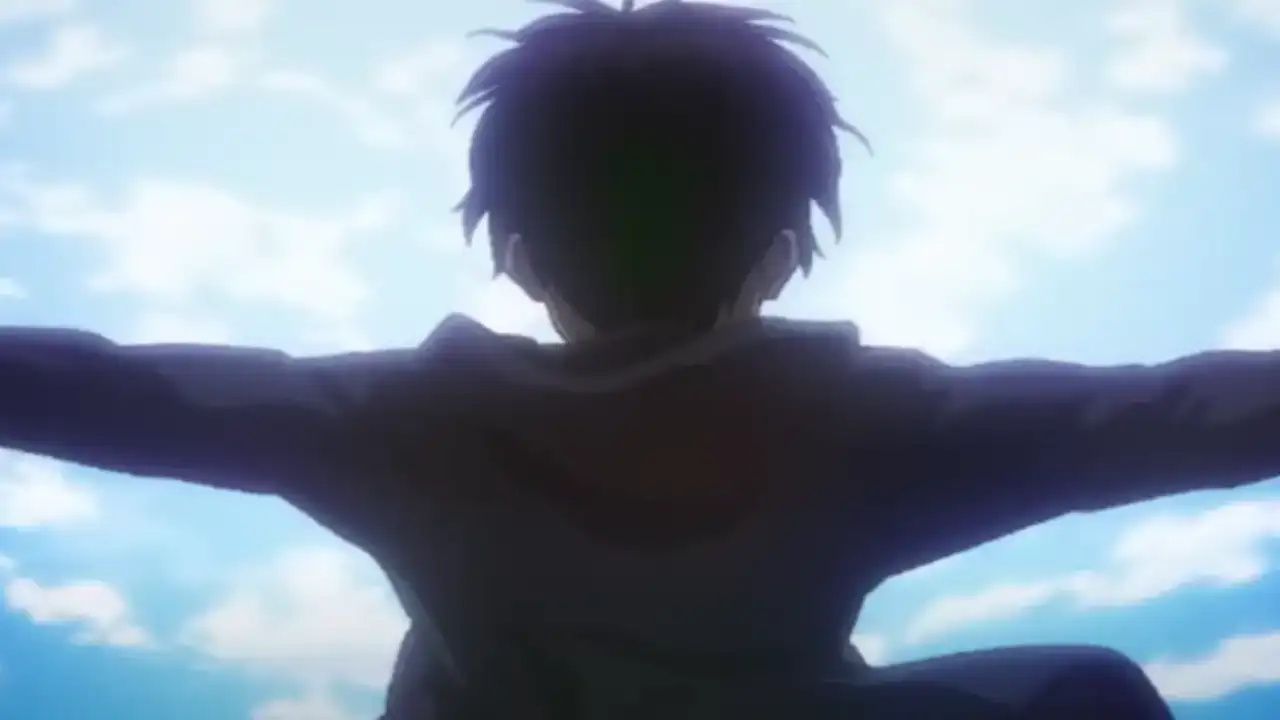 Attack on Titan garnered a huge following and fan base with intriguing details and plot. The print story was finished by the creator Hajime Isayama a couple of years back and soon the anime finale will be released.
Attack on Titan Season 4 Part 3 further increased curiosity amongst the fans as they are waiting for the next part of the anime to be released soon. In between this fan has pieced together evidence about this anime that can be crucial about Eren's Titan form. The Reddit user Elfdemon1 pointed out this key detail which intrigued other fans as well. Keep reading for the details.
ALSO READ: Attack on Titan Season 4 Part 3: When will 2nd half of finale release? Date, Time and other details
Eren's Titan Form
The Reddit user pointed out that in episode 88 of Attack on Titans there is a close-up shot of a bird. As the gang sails through the sea, a seagull is positioned behind Annie and Armin. The moment of bird blinking with the third eyelids was quite similar to some of the fans.
In the beginning few seasons of the Attack on Titan, fans found Eren's eyes blinking in the similar manner to that of a seagull when in Titan form. Eren also has a third eyelid just like the seagull from the Attack on Titan season 4.
With this detail, fans were quick to point out other such similarities. For instance, Eren always wanted to gain freedom in his life and by shifting into this form he is one step closer to attaining his lifelong dream. The third eyelid or also known as nictitating membrane helps in hunting by maintaining vision along with protecting eyes and therefore is common in predators. That is why it makes sense for Eren to have such traits. All it took for fans to notice seagull to piece on such crucial detail.
Now fans are more excited about what will happen next?
ALSO READ: Attack on Titan: What does Subject of Ymir means and how are they different? DEETS inside
Attack on Titan
Is Attack on Titan in Netflix?
In the United States and Canada, the series has been streamed on Crunchyroll, Funimation, Netflix, Amazon Prime Video, and Hulu. Attack on Titan has also aired on Adult Swim's Toonami programming block in the U.S.
---
Is Attack on Titan anime over?
The Attack on Titan Final Chapters Special 2 release is set for Fall 2023. It's set to be the series finale of the entire series. No other info has been released on the Final Chapters release.
---
Why does Eren turn evil?
Witnessing his mother's death was traumatic enough, but seeing countless allies die in front of him was a major factor in Eren's fall to the dark side. Several of his friends died when the Titans invaded Trost.
---
About The Author
A writer with 2+ years of experience, addicted to movies, coffee, and traveling. Currently curating content for Hollywoo...d, from movies to TV shows and currently making web a more entertaining place. Read more
Top Comments
There are no comments in this article yet. Be first to post one!