Avril Lavigne and Mod Sun call it off after 2 years of dating; Know WHY
Avril Lavigne and Mod Sun called off the engagement as their relationship has hit the brakes
Published on Mar 08, 2023 | 04:20 AM IST | 85.9K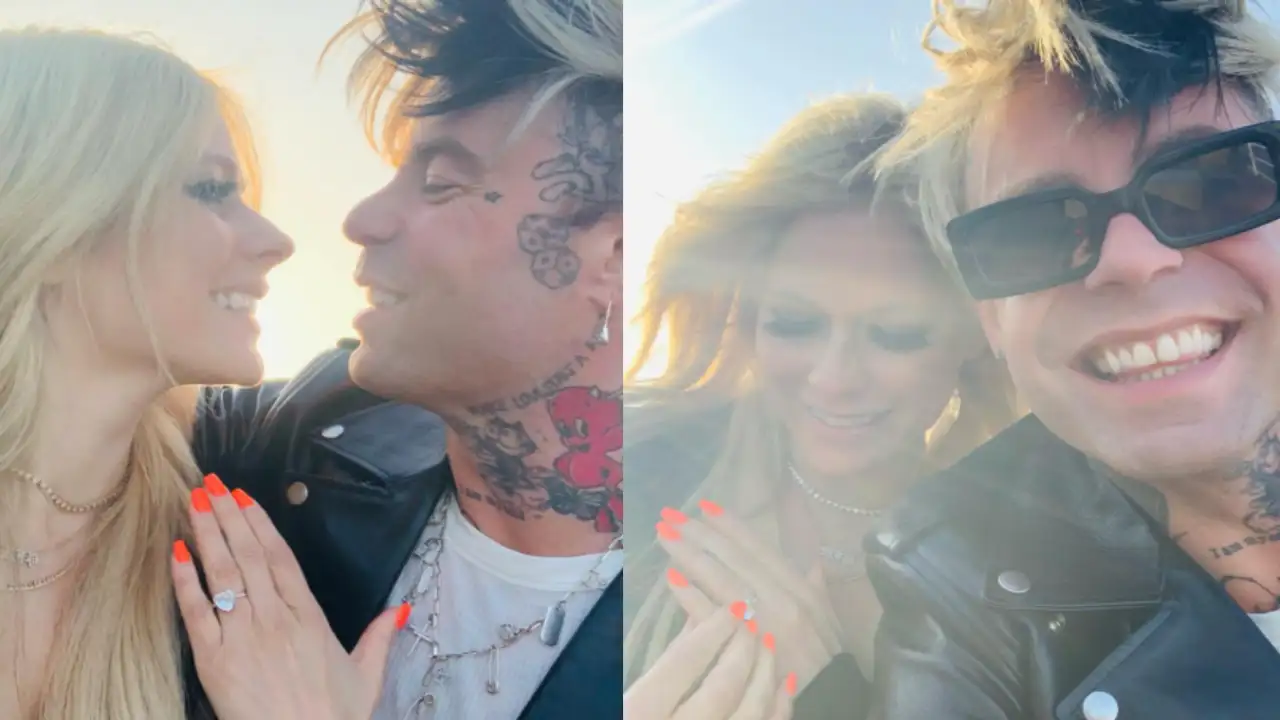 Avril Lavigne and Mod Sun were highlights when they started dating each other, and they even gave their relationship a name after the couple got officially engaged last year on a trip to Paris in March.
It's also been reported that a few of the tracks on Mod Sun's most recent album, "God Save the Teen," which he released, are dedicated to Avril.
Fans who hoped to see this relationship blossom into marriage were let down when it was revealed before their split became public: the two secretly called it quits, a source exclusively tells Us Weekly.
According to the insider The duo had been "estranged for months" prior to Us confirming their separation in February. "They got to know each other on a deeper level and came to the conclusion that it would not work out, which led them to discreetly terminate things," the insider said.
ALSO READ: Avril Lavigne's Stunning Looks
Is the development of a friendship between Tyga and Avril Lavigne the reason for this?
Though it's unclear what led to the split between the two, what tags along well are recent rumours of Avril Lavigne being seen heading out with Tyga for a dine-out. They seemed really at ease hanging around, hugged in the parking lot, and then left in the same car.
Though the sources claim that they are just friends and nothing more, the sudden dine-out plan is not going well for the audience.
Yet, it's crucial to note that according to Mod's agent, "if anything has changed, he is unaware of it because they were engaged and together as of three days ago when he departed for tour."
ALSO READ: Is Selena Gomez dating Chainsmokers' Drew Taggart? A brief look into the actress' dating history
FAQ
1. Who was Avril Lavigne married to?
Avril Lavigne was married to Nichola Murphy.
---
2. Who did Mod Sun date before Avril Lavigne?
Mod Sun dated Tana Mongeau and Bella Thorne before dating Avril Lavigne.
---
3. How old is Tyga?
Tyga is 33 years old.
---
About The Author
Expertise: Hollywood, Entertainment, Philosophy, and Lifestyle - "Mirror of Life" complier and co-author ...of several other anthologies. Summerizes' love for writing and creating magic with words has always been her passion. Akanksha, who comes with 2.5 years of experience, has contributed to a diverse field of content creation. For her, writing is what completes her. Read more
Top Comments
There are no comments in this article yet. Be first to post one!