Babylon Trailer: Brad Pitt, Margot Robbie give a dazzling glimpse of chaotic Hollywood ambitions
The trailer of Babylon featuring Brad Pitt, Margot Robbie and Diego Calva has been released and it showcases the scandalous time of 1920s Hollywood through intriguing characters.
Updated on Nov 29, 2022 | 12:34 PM IST | 252.6K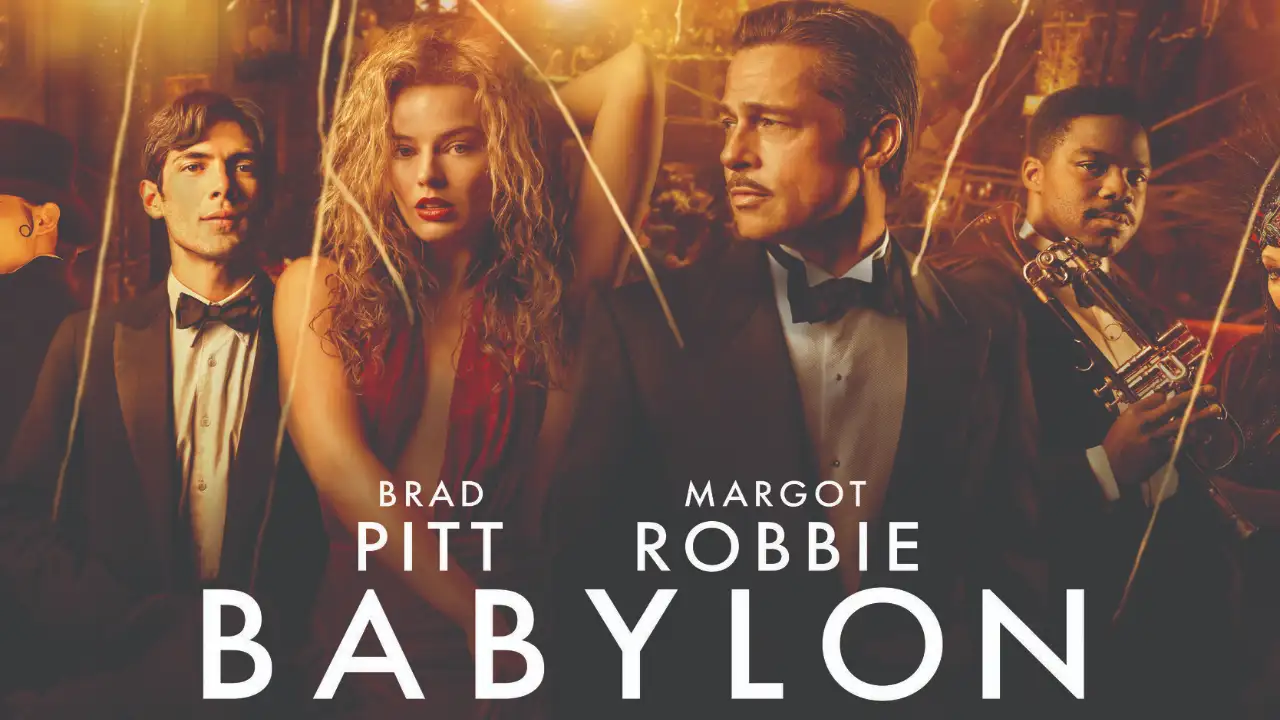 A new trailer for Damien Chazelle's much-awaited film, Babylon has now been released and it looks beyond intriguing as it takes us through a time in old Hollywood that's been the most scandalous one. With Margot Robbie, Brad Pitt and Diego Calva in lead, the trailer showcases a chaotic journey of larger-than-life Hollywood ambitions and more.
Babylon is set during a turbulent time in the history of Hollywood as the film presents the "depravity and debauchery" of the movie industry in the 1920s. The film takes us through old Hollywood through the eyes of an assistant named Manny, played by Diego Calva. As for Brad Pitt, the actor stars in the role of the seasoned movie star character Jack Conrad. Margot Robbie, on the other hand, plays Nellie, an up-and-coming actress who is ready to climb up the ladder with everything she has. 
The three characters showcase different sides of the entertainment industry. The trailer showcases some hilarious moments featuring Pitt's character. After Quentin Tarantino's Once Upon A Time in Hollywood, Pitt will once again take on another Hollywood era with this film. As Jack Conrad, Pitt also gets one of the trailer's big dialogues as he says, "You know, when I first moved to L.A., you know what the signs on all the doors read? No actors or dogs allowed. I changed all that."
Check out the Babylon trailer here:
Tobey Maguire and more in Babylon
The trailer also gives a glimpse of Tobey Maguire's strange character which is yet unknown. The film's cast also includes Jean Smart, Jovan Adepo, Li Jun Li, P.J. Byrne, Lukas Haas, Olivia Hamilton, Max Minghella, Rory Scovel, Katherine Waterston, Flea, Jeff Garlin, Eric Roberts, Ethan Suplee, Samara Weaving, and Olivia Wilde. Babylon marks the return of the Academy Award-nominated director of La La Land after his 2018 film First Man starring Ryan Gosling. In Babylon, the director paints a picture of old Hollywood's love for excess in everything with visuals that remind us of The Great Gatsby.
Babylon has already been deemed as an award contender given the film's cast and its larger-than-life storytelling. The film is scheduled to release in theatres on December 23.
ALSO READ: 5 Biggest Upcoming Margot Robbie Movies
About The Author
A writer with 6 years of experience, addicted to coffee, films, and sarcasm. Currently exploring all things Hollywood..., from movies to TV shows in a never-ending loop of watching stuff and writing about it. Movie trivia is my thing.
Read more
Top Comments
There are no comments in this article yet. Be first to post one!