Bernie Madoff: 5 things to know about Netflix docu-series, the case & how he became the 'Wall Street Monster'
A new Netflix docuseries has been unveiled that details the crimes of the man who played a key role in a $64bn Ponzi scheme – and those who protected him.
Updated on Jan 05, 2023 | 06:09 PM IST | 211.5K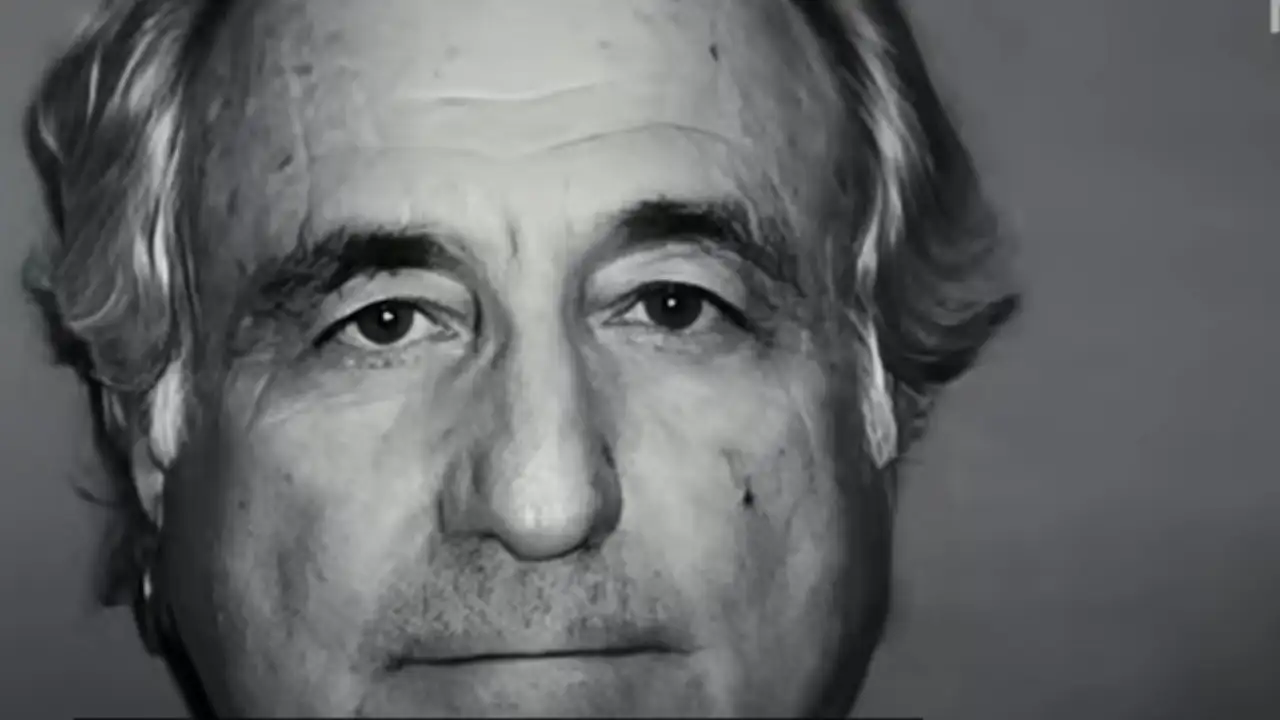 The orchestrator of one of the biggest Ponzi scams in the history of finance, Bernie Madoff, now has a Netflix documentary series featuring many interviews and whistleblowers, along with some behind-the-scenes information. He had frauded thousands of clients out of billions and was rightly called "a financial sociopath". 
So, who was Bernie Madoff and why had he been termed a "serial financial killer"? Let's take a closer look. 
Born and brought up in Brooklyn, he came from a family of humble means. His father was a plumber before he made it to Wall Street. However, his father's company was shut down by the Securities and Exchange Commission (SEC). Madoff was to follow an even more dangerous route and his early life foreshadowed it.
 
He traded penny stocks with the money he saved from his meager lifeguard and sprinkler installation jobs. He was a very persuasive and convincing person, as he then managed to rope in friends and family into trading with him as well. But with the Kennedy Slide flash crash, his dreams went to waste, and things got so bad his father-in-law had to bail him out. 
From there, he gradually rose to the position of market maker, selling and buying stocks that large corporations might be hesitant to take on. Madoff created a company with the brand image of doing off-the-books advising. He offered two things that made people invest: zero risk and a guaranteed reward. If this sounded too good to be true, that's because it is precisely the case. It's difficult to believe that this man, who was once the chairperson of the NASDAQ stock exchange, would be exposed as a Ponzi schemer that lacked any remorse for his heinous actions of ruining thousands of lives. 
Netflix has come out with a docu-series to expose all the little details. Berlinger was associated with the project and had partnered with Netflix again to secure his place as one of the top true crime series makers. It slowly weaved the story and tightened the loose threads of his double life and how he reportedly scammed approximately $64 billion out of his investors. According to the New York Post, he went to jail willingly to avoid mob rage. His fear made him choose 150 years in prison, where he died in 2021, over other options. 
So, let's look at 5 things to know about this financial mayhem:
1. Madoff's victims have a possibility of getting their money back
According to the Madoff Recovery Initiative website, more than 14.4 billion dollars of 20 billion have been recovered by Irving Picard, the court-appointed trustee of the Madoff case. The United States Department of Justice website also added $488 million to a separate fund for the victims. As per CNN Business, most of the money came from investors who are also being sued by the trustee for being involved in the Ponzi scheme.
2. Nobody knows the timeline of the scam
It has been hard to find out the true timeline of the scam, as in, when it actually started. Madoff himself seemed pretty confused about the whole thing. However, in an interview, he said that he thought it started around 1992. There is no clear mention of a date or a year, except that it has been going on for as long as the people involved know.
3. He was sentenced to 150 years in prison
After a lengthy investigation and a trial, he was given the maximum punishment that was allowed, which is 150 years. Madoff was 70 years old at that point, and the lawyers made a point of arguing to lessen the sentence to 7–12 years. However, it all fell on deaf ears as the judge felt the crimes were "extraordinarily evil" and therefore deserved an extraordinary punishment.
4. The money frauded actually amounts to $20 billion
The scam is said to have defrauded $65 million because his farm made up fabricated stories to convince investors that they were making money. However, as we know now, those returns never existed in the first place. Most of the money involved in the scam is fictitious.
5. Madoff can't sleep in prison
Although he has proclaimed that life in prison isn't as bad he had also said he cannot sleep. The Financial Sociopath was haunted by the suicide of his son, Mark which kept him awake all night. Mark had reportedly hanged himself on December 11, 2010, a year after his father's arrest. He felt responsible for his son's death as he had expressed in one of his interviews.
What are your thoughts on this case? Drop by the comments section to let us know.
Also Read: What to watch in January 2023 on Netflix?
About The Author
Journalist. Perennially hungry for entertainment. Carefully listens to everything that start with "so, last night...". C...urrently making web more entertaining place Read more
Top Comments
There are no comments in this article yet. Be first to post one!