Britney Spears 'cried like a baby' after watching old video of dancing with friend: Made me feel like a woman
Britney Spears posted an old video on her Instagram space. The 41-year-old singer can be seen dancing with a friend in a club. Read on to know more.
Updated on Jun 08, 2023 | 10:45 PM IST | 191.7K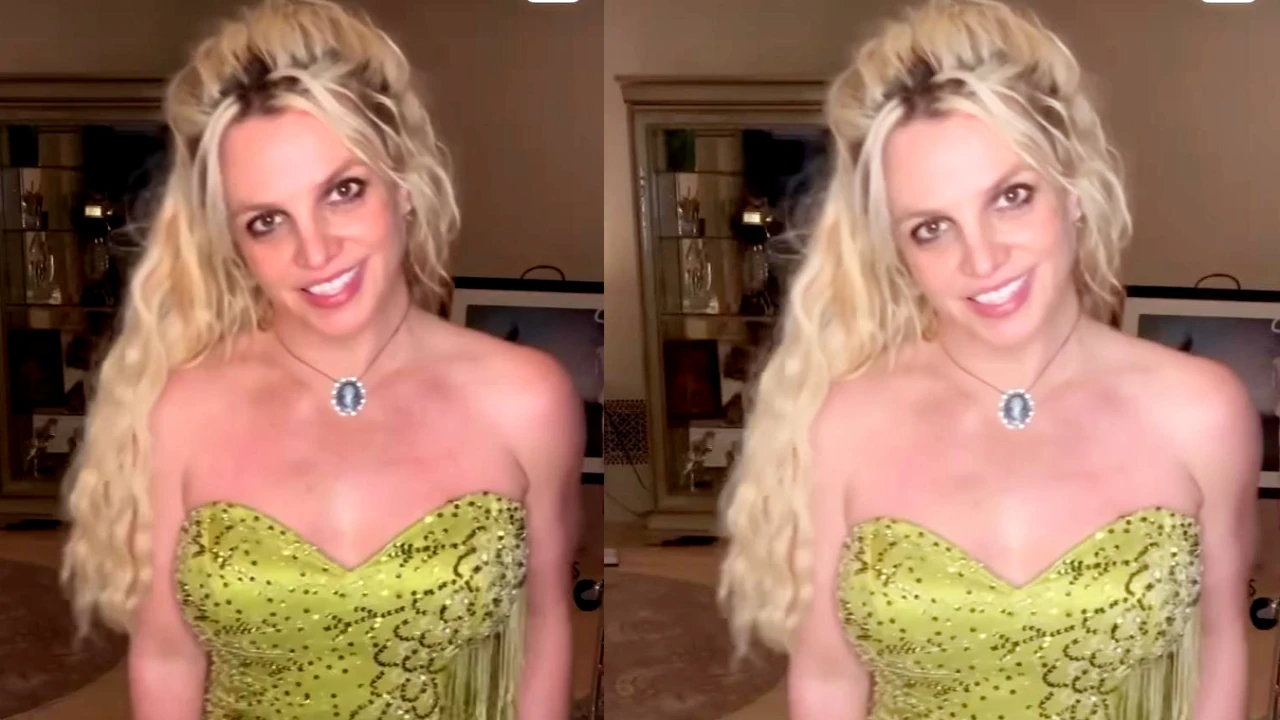 Key Highlight
Britney Spears shared an old video of herself dancing, which made her cry after watching it

The singer shared an anecdote about her friend Chad who 'made her feel like a woman'
Britney Spears shared an old video as she recalled the times before her 13-year-long conservatorship. The pop singer took to her Instagram space and posted a video, where she can be seen matching steps with a friend named Cade, who she said, made her 'feel like a woman'. Read on to know more.
Britney Spears shares old video dancing with a friend
Sharing the video in question, Britney wrote a long note recalling her experiences before her conservatorship started. The Toxic singer said that she 'cried like a baby' after watching the video in question. She said that the video was most probably from her second year in Vegas. Spears shared that she was not allowed to drink with her crew or even go out and that she only went out a total of 3 times in a span of 4 years.
"The one thing I remembered from my first few tours before the conservatorship was how I got to feel like a s**y sassy pants and dance all night in every city !!! Skinny dipping in the oceans with my dancers !!! And my best friend embarrassing the s**t out of us peeing in a plant by the elevator because she couldn't wait (rolling eyes emojis) !!! The shows felt better because we were deeper in our bodies and we felt it with every piece of sweat coming out of our pores !!!"
Britney Spears' Instagram post
Britney also shared that she was 'always so jealous' in Las Vegas because she could tell when her best dancer named Mickey had partied the night before as he was electric on stage. She then urged Mickey to come party with her now and she misses them. "And even though there were no crazy drinking nights for 13 years … I still have the most wicked cool memories from before !!! Remember all things wicked come from innocence !!! I get to go to Vegas and be wicked like my mom now !!! JUST SAYING !!!"
She then shared that the man in the video is her dear friend Cade who she loves and adores. "He made feel like such a woman !!!" Britney then reminded people, "Psss this is not a memoir I am not dead people !!! This is a flashback to remind me to get my a** on the dance floor and shake my a** !!! PSSS I'm an equal American citizen now !!! I can go to spas now too !!!"
ALSO READ: Will Britney Spears be put back into conservatorship under 'extraordinary circumstances'? TV judge REVEALS
FAQs
How old is Britney Spears?
Britney Spears is 41 years old.
---
Who is Britney Spears' husband?
Sam Asghari.
---
About The Author
A content writer for 3 years, Priyakshi channels her love for everyth
...
Read more
Top Comments
There are no comments in this article yet. Be first to post one!