Britney Spears talks about touring and when she 'felt like a star'; Opens up about 'new found independence'
Britney Spears took to her Instagram space and shared details about the one performance that made her 'actually feel like a star'. Read on to know more.
Updated on Mar 03, 2023 | 09:25 AM IST | 108.1K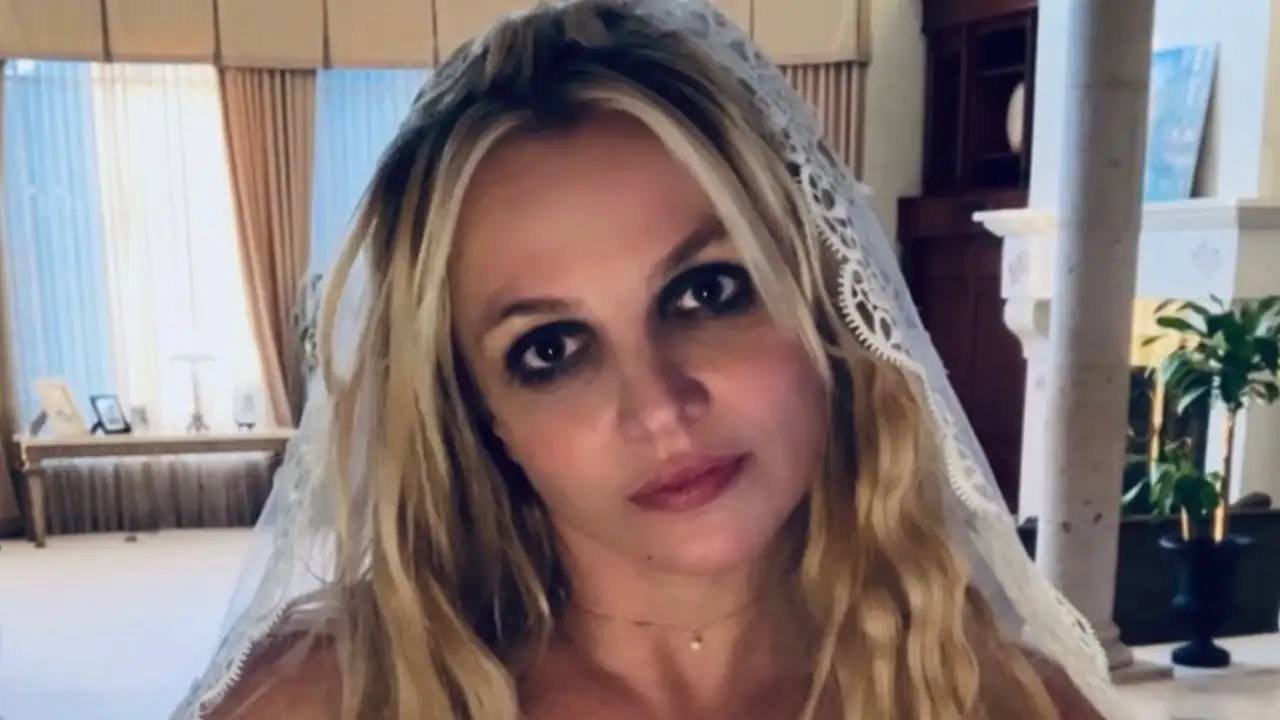 Britney Spears is not someone to hold back from expressing her thoughts and her social media posts are a clear indicator of the same. Lately, the pop star has been quite active on Instagram, where she shares a range of different things – from dance videos and old movie scenes, to throwback clips and photos, while she articulates how she feels about a certain situation. Speaking of which, a few hours back, the Toxic singer shared a small clip of one of her performances on television and reflected that it was one of the few times when she truly felt 'like a star'.  Read on to know more.
Britney Spears on truly feeling like a star
In her latest post on Instagram, Britney shared a clip of her ABC performance from 2003, where she was promoting her album The Zone. The 41-year-old singer talked about the time when a movie director told her that the music industry is a 'different beast'. She said that touring might seem fun at first but that it gets draining.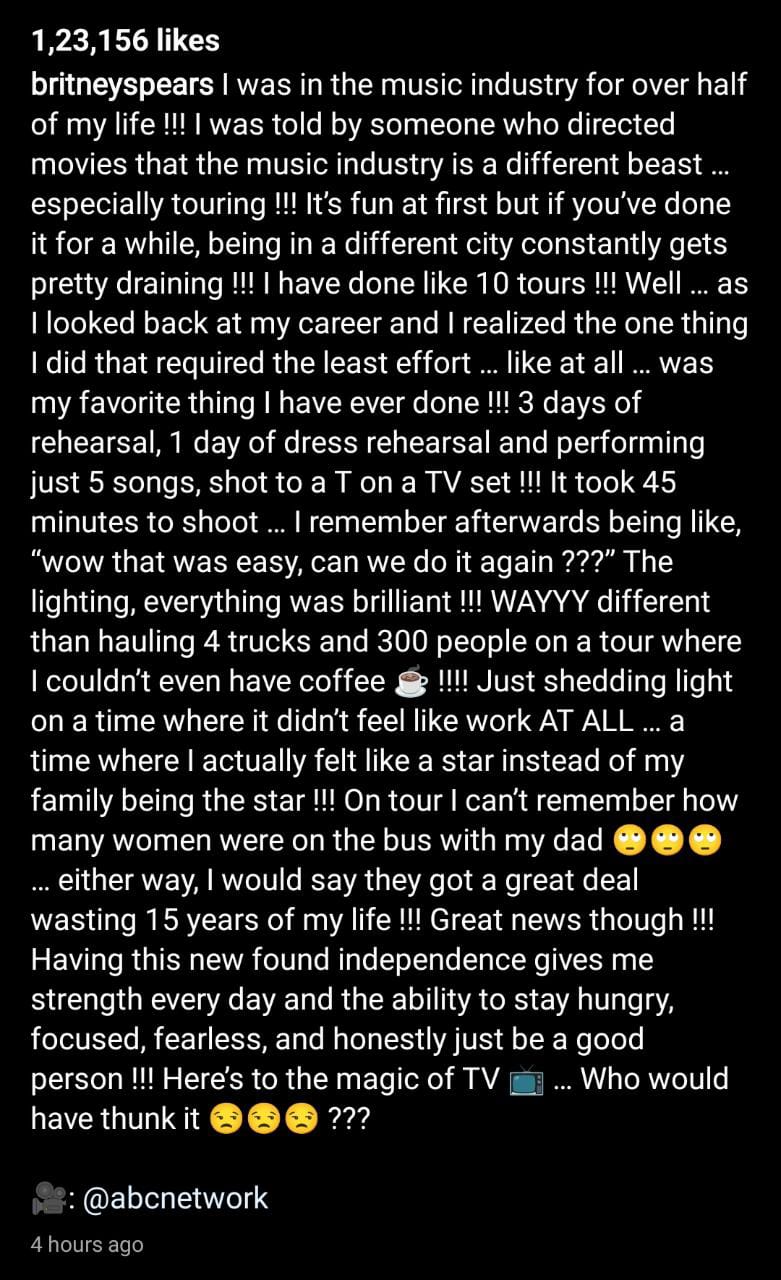 The Oops…I Did It Again! Singer then mentioned the one gig that required the least effort from her and was shot in 45 minutes on a TV set, after 3 days of rehearsal and 1 day of dress rehearsal. Britney said that it felt so easy that she wanted to do it again. The singer also compared it to touring and explained how it was way easier than carrying 300 people in 4 trucks. She said that the 45-minute shoot was when she actually felt like a 'star' instead of her family being the star.
Britney Spears on her new-found independence
Continuing further, Britney sarcastically wondered how many women were with her father, Jamie Spears on the bus. She then remarked that they got a great deal wasting 15 years of her life.
Concluding her long post, Britney wrote that her new-found independence helps her stay hungry, focused, fearless, and a good person. She then cheered for the 'magic of TV'.
ALSO READ: 'Enough is enough': Britney Spears hits back on the friends and family concerned for her 'sanity', DEETS here
FAQs
How old is Britney Spears?
Britney Spears is 41 years old.
---
Why is Britney Spears famous?
Britney Spears, also called as the 'Princess of Pop' is known to revive the teen pop music scene in the 1990s and early 2000s. The Toxic singer also became the youngest female artist in the United States to debut five albums at number one, thus earning her a place at the Guinness World Records.
---
Who is Britney Spears' husband?
Britney Spears married Sam Asghari on June 9, 2022.
---
About The Author
A content writer for 3 years, Priyakshi channels her love for everything cinema through the written word, as she dabb...les in entertainment articles, movie reviews, and interviews.
Read more
Top Comments
There are no comments in this article yet. Be first to post one!