Celebrity Social Media, 24 April 2023: Zendaya to Kim Kardashian, here's today's celebrity Instagram roundup
Zendaya, Kim Kardashian, Khloe Kardashian, Katy Perry, and Britney Spears took to their social media spaces and posted new pictures, videos, and life updates.
Published on Apr 24, 2023 | 07:16 PM IST | 159.6K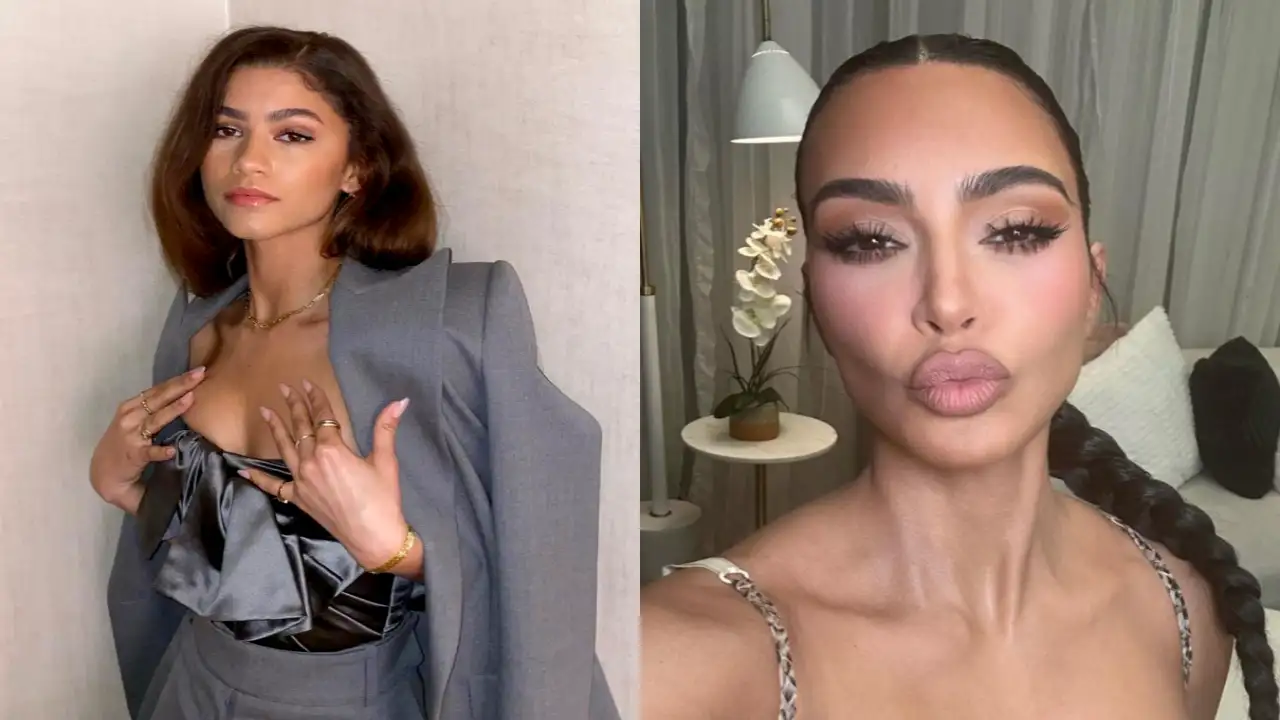 Today's social media roundup features Zendaya, Kim Kardashian, Katy Perry, Britney Spears, and Khloe Kardashian. In case you missed their recent Instagram posts, don't worry. We have got you covered. Scroll below and take a look!
Zendaya
Zendaya recently surprised her fans when she returned to stage after seven long years as she performed live with Labrinth at Coachella 2023. The 26-year-old actress took to her Instagram stories to thank the musician and her fans for the experience. She said, 'cannot express my gratitude enough for this magical night' in an Instagram Story post.
"Thank you to my brother @labrinth for inviting me and giving me the most beautiful safe space to be on a stage again," she continued. "And to the crowd tonight … Wow. My heart is full, I can't thank you enough for the love I received tonight, [it] made my nerves melt away. I'm so grateful."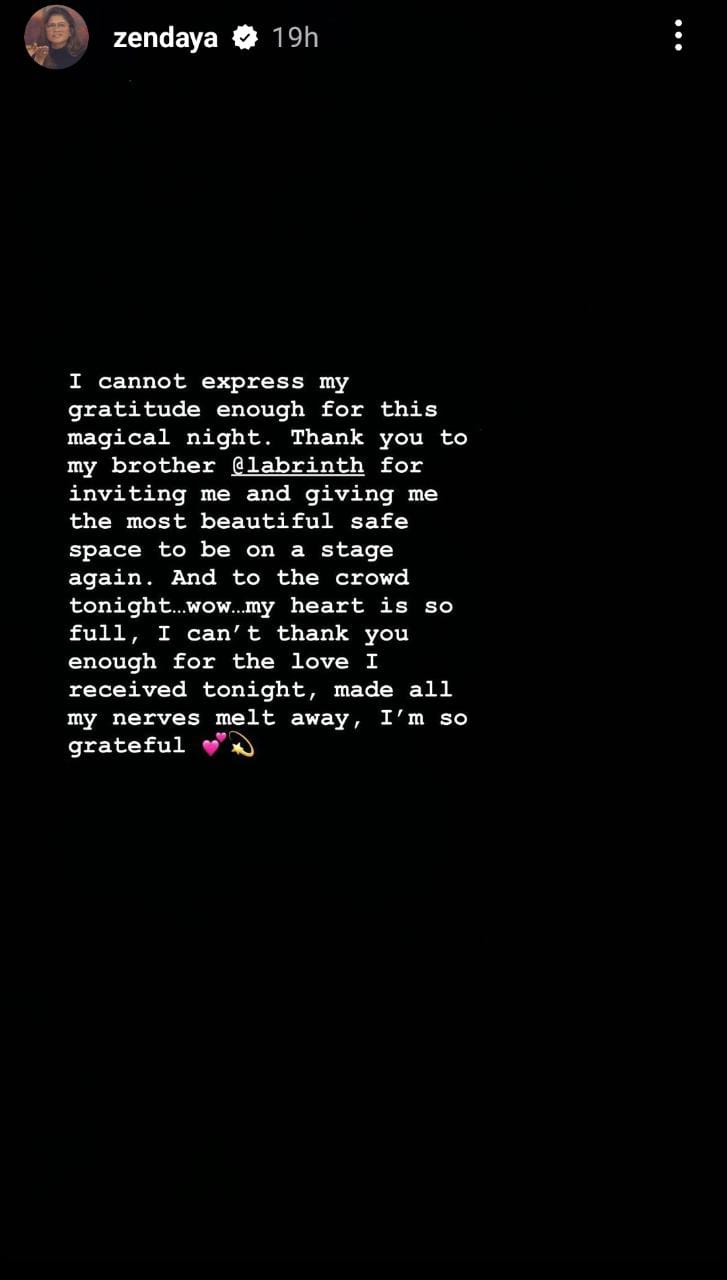 Kim Kardashian
Recently, Kim Kardashian took to her Instagram space and posted a picture from her Japan trip that she took a few weeks ago. In the picture, one could see a hotel room with a beautiful pink sunset. However, it was not the photograph that irked netizens, but rather the mega-mogul's caption. It read, "always look on the bright side of life (red heart emoji)".
Katy Perry
American Idol judge Katy Perry took to her Instagram space and shared a video with her co-judges Luke Bryan and Lionel Richie as they kickstarted season 21. In the video, the Roar singer could be seen trying out a filter on all three of them which makes them looks many years younger. She captioned the post, "Look at these #idol szn 21 baybay baybay oohs".
Khloe Kardashian
Khloe Kardashian shared a cryptic note on her Instagram stories. It read, "Life will always be unfair. So, go ahead and choose yourself. Chase your dreams, prioritize your happiness because one day, you're gonna leave this earth for good. Would you be happy to know that you lived life only for others?"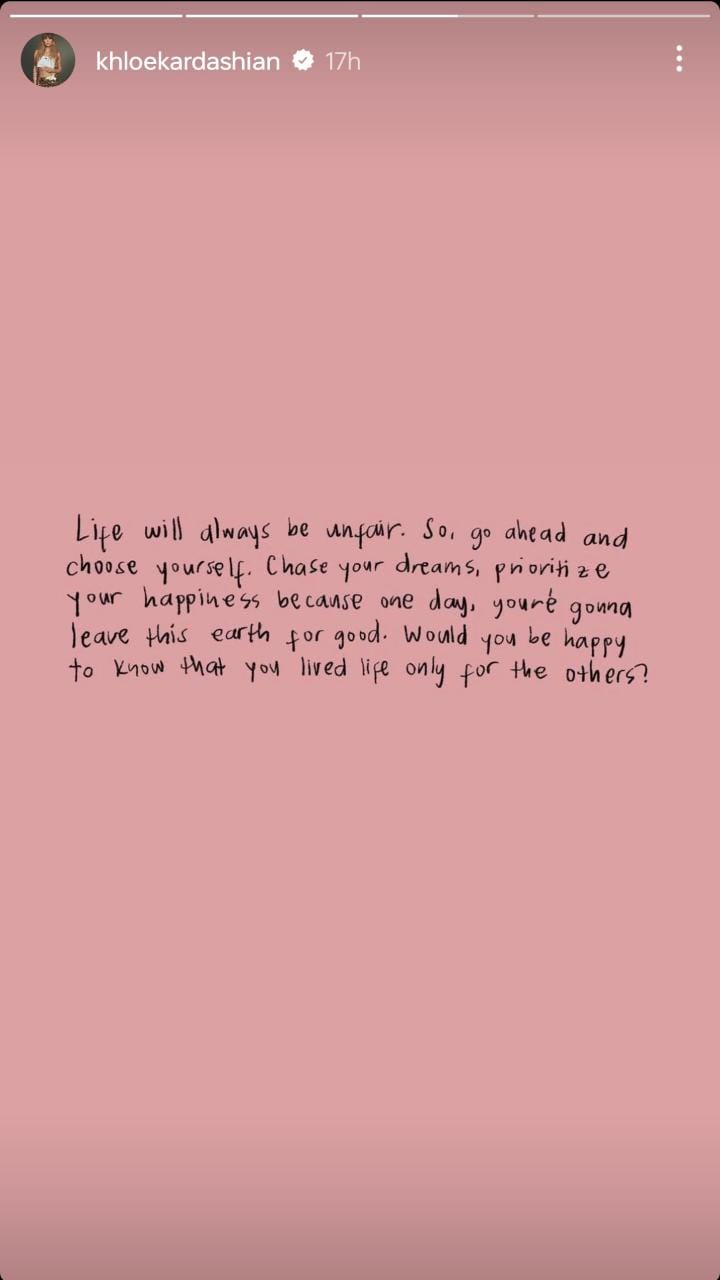 Britney Spears
Britney Spears posted a new video on the 'gram and reminded her fans and followers to create and maintain boundaries. She could be seen wearing a pink dress with white knee-high boots. Her hair was styled in a half pony-tail. Her caption read, "In a world where women are so incredibly sensitive it's extremely important to pace ourselves with balance, otherwise our emotions can take over and we listen to our emotional side," she started her caption.
Continuing further, Britney expressed that she has blessed because people have always been as she expected them to be. "I've NEVER HAD A PROBLEM WITH PEOPLE HURTING MY FEELINGS or DEMORALIZING ME OR GOING LOWER THAN LOW (down arrow emoji) !!! People thankfully have always been up to my expectations … REMEMBER BOUNDARIES !!!" she concluded.
ALSO READ: Celebrity Social Media, 22 April 2023: Kylie Jenner to Nick Jonas, here's today's celebrity Instagram roundup
FAQs
How old is Zendaya?
Zendaya is 26 years old.
---
How old is Britney Spears?
Britney Spears is 41 years old.
---
How old is Kim Kardashian?
Kim Kardashian is 42 years old.
---
About The Author
A content writer for 3 years, Priyakshi channels her love for everyth
...
Read more
Top Comments
There are no comments in this article yet. Be first to post one!