Cody Rhodes reveals ONE thing that inspired his ring gear over the years
Cody Rhodes gets candid and shares the inspiration behind his ring gear, which he has worn over the years
Updated on Mar 07, 2023 | 11:57 AM IST | 56.1K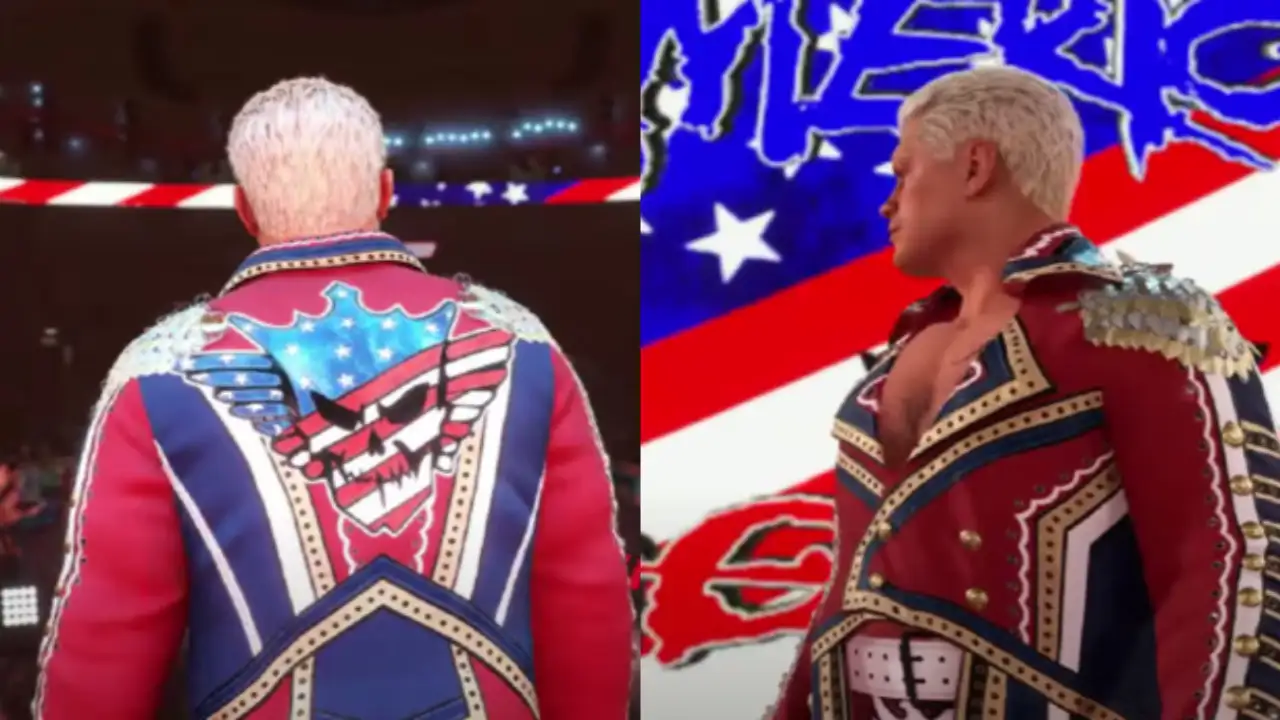 The legend of the wrestling ring, Cody Rhodes, got candid and grabbed a set of interview with "AJ Awesome," where he relished talking about his famous ring gear style in wrestling today. If you have seen Cody Rhodes perform in the wrestling ring, then you definitely know about his famous gear, which grabs audience's attention whenever he makes an appearance.
The wrestler, Cody Rhodes, when asked about his inspiration behind it, linked his roots with the military, which goes with the fact that the wrestler is a self-proclaimed "huge American history buff".
ALSO READ: 5 emotional moments in the history of WWE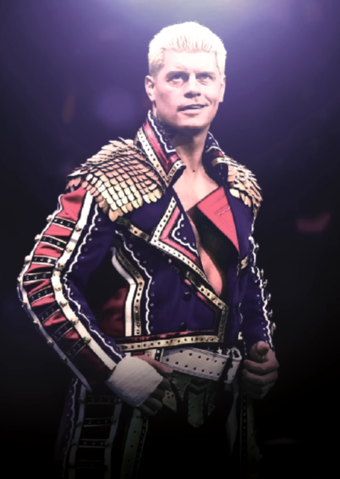 Cody Rhodes quoted:
In relation to his ring gear, Cody mentioned his inspiration behind his attire. He said that the military uniform inspires him as it appears as a style statement that can make anyone stand out among the crowd. He also spoke about the different armies that are all around the globe, which hold different and significant meanings as every military uniform is designed in a different manner.
Rhodes explained, continuing, "To see some of these old outfits be able to be utilized, I think it goes along a lot with the 'American Nightmare' side of what I do'.
Cody Rhodes praises Sandra Grey for his signature look in WWE.
Sandra Gray, who had been producing all of his gear from the "Dashing" era through Stardust and up until the present, is the reason behind his fantastic look.
Cody mentions that Sandra nailed it with his timeless coat, which fans have called the "Homelanders" jacket in reference to a character from the Amazon Prime series "The Boys," despite the fact that Rhodes considers the only similarity between the two to be the presence of golden scales.
Since he introduced it in AEW, it has grown to be known as his defining appearance, and Rhodes carried the same style with him to WWE, something he'd want to preserve going forward.
Cody Rhodes mentioned in an interview with AJ Awesome from wrestling.
 That he wants to maintain this style of his. The benchmark he has set with his dressing sense should never go out of style. Getting into boring jeans and a shirt will not create the impact the way his ring gears do.
By mentioning this, he talked about his designer, Sandra, who keeps his signature style up to date. "But Sandra's a designer; she's an artist; she wants to keep coming up with stuff. As long as it kind of comes back to that original look that she came up with, it's so special.
ALSO READ: Cody Rhodes says WWE star Seth Rollins and he dislike each other, 'We are not going to get along ever'
FAQ
1. When is Cody making his comeback in WWE?
Cody Rhodes is making a comeback for the Royal Rumble in 2023.
---
2. How old is Cody Rhodes?
Cody Rhodes is 37 years old.
---
3. Does Cody have any kids?
Yes, he has one girl child, whom he welcomed in 2021.
---
4. Cody Rhodes is married?
Yes, he married professional wrestler Brandi Rhodes in 2013.
---
About The Author
Expertise: Hollywood, Entertainment, Philosophy, and Lifestyle - "Mirror of Life" complier and co-author ...of several other anthologies. Summerizes' love for writing and creating magic with words has always been her passion. Akanksha, who comes with 2.5 years of experience, has contributed to a diverse field of content creation. For her, writing is what completes her. Read more
Top Comments
There are no comments in this article yet. Be first to post one!