Country star Jimmie Allen issues apology to estranged wife: "I humiliated her with my affair"
Country star Jimmie Allen publicly expresses remorse to his estranged wife after being sued by his former manager for assault and sexual abuse.
Updated on May 19, 2023 | 04:26 PM IST | 50.8K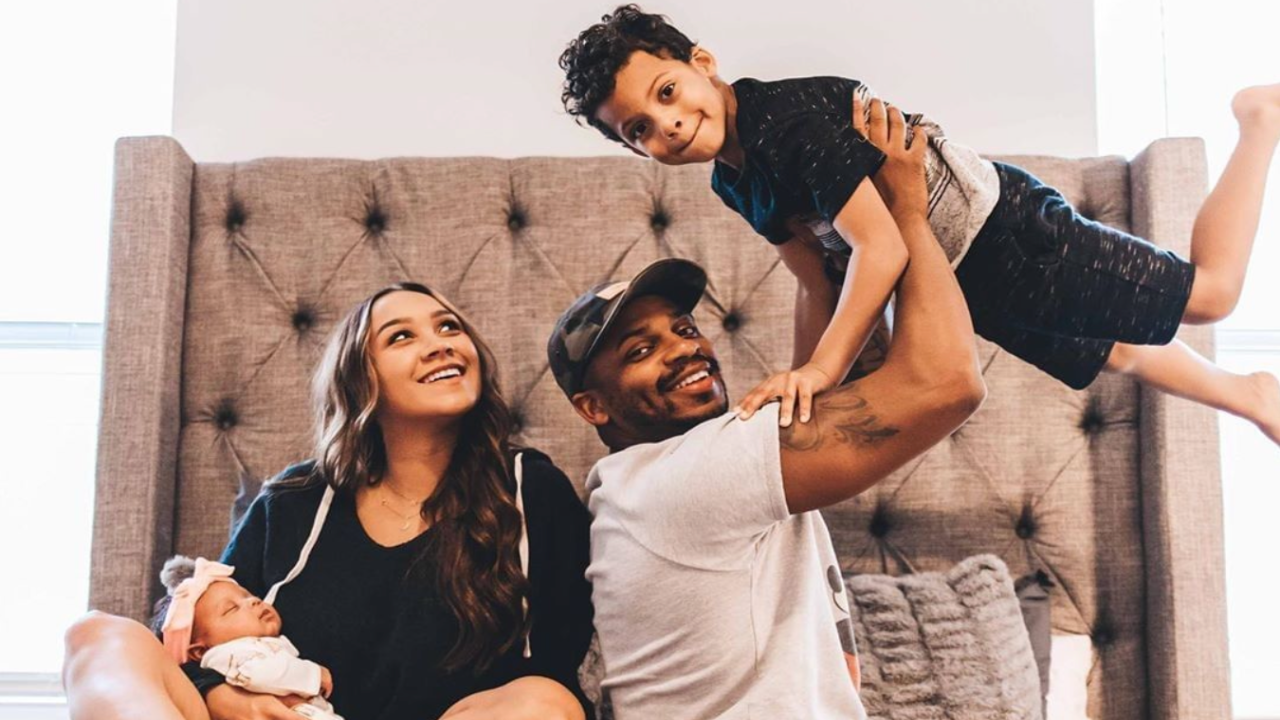 Key Highlight
Grammy-nominated singer Jimmie Allen has offered a heartfelt apology to his estranged wife, Alexis.

Jimmie and Alexis are expecting their third child together.

Allen vehemently denies all the allegations made by the woman, who filed the lawsuit anonymously.
In the wake of a lawsuit filed by his former day-to-day manager accusing him of assault and sexual abuse, Grammy-nominated singer Jimmie Allen has offered a heartfelt apology to his estranged wife, Alexis. The allegations have brought significant turmoil to their already strained relationship, as Alexis had filed for divorce prior to the revelation of the lawsuit. In a public statement shared on social media, Allen expressed remorse for his actions and the pain he has caused.
Allen's apology and reflection on his mistake
 Taking to social media on Thursday, Allen addressed his wife, expressing deep regret and humiliation for his affair. He publicly apologized to Alexis, acknowledging the shame he brought upon her and emphasizing that she did not deserve any of it. He extended his apology to his children, recognizing his shortcomings as both a man and a father. Determined to improve himself, Allen shared his commitment to becoming a better person, one his kids can be proud of. He acknowledged the challenges of the music industry and the temptations that can compromise one's character, vowing not to be a victim of his weaknesses.
Allen reflected on the choices he made that led to the current situation, admitting his lack of strength in resisting temptations. He acknowledged the detrimental impact his actions have had on his relationship with Alexis and the pain it has caused her. Allen expressed his desire to make amends and work towards personal growth and becoming a better partner and father.
The singer also recognized the larger issue of personal responsibility and accountability in the music industry. He acknowledged the temptations that can undermine one's character and jeopardize everything they have built. Allen emphasized the importance of seeking help when needed and surrounding oneself with supportive individuals. He concluded his statement with the words, "Be Blessed," expressing his hope for a better future.
Closing paragraph: In conclusion, Jimmie Allen's public apology to his estranged wife comes in the midst of a lawsuit filed against him by his former manager, accusing him of assault and sexual abuse. Allen expressed remorse for his actions, particularly for humiliating his wife with an affair. He acknowledged his shortcomings and committed himself to personal growth and being a better role model for his children. The allegations have undoubtedly strained his relationship with Alexis, and it remains to be seen how they will navigate this challenging period.
The lawsuit has cast a shadow over Allen's career, as he faces serious accusations that could have long-lasting implications. The outcome of the legal proceedings will determine the impact on his professional reputation and future opportunities. As he faces these allegations, Allen's fans and the public will be watching closely to see how he handles the situation and whether he can redeem himself.
Ultimately, this is a difficult time for Jimmie Allen, Alexis, and their family. The path to healing and reconciliation will require open communication, understanding, and a commitment to growth. Only time will tell how this situation unfolds and whether Allen can rebuild trust and repair the damage done. It serves as a reminder of the importance of personal accountability and the consequences of one's actions, both in personal relationships and professional endeavours.
ALSO READ: Jimmie Allen sexual assault case: Here's 12 allegations leveled against the country star 
About The Author
Suhasini is a budding writer with two years of experience under her belt. She has a passion for movies and is an av...id reader. Her love for storytelling shines through in her writing, when she's not busy writing she can be found binge watching the latest show on the block. Currently working for Hollywood at Pinkvilla. Read more
Top Comments
There are no comments in this article yet. Be first to post one!