Critics brand Jonah Hill's Netflix film You People 'damaging', say it took cheap shots at Jews
You People, starring Jonah Hill and Eddie Murphy, has taken over the internet for its offensive comments towards Jewish community.
Published on Feb 02, 2023 | 11:06 PM IST | 366.1K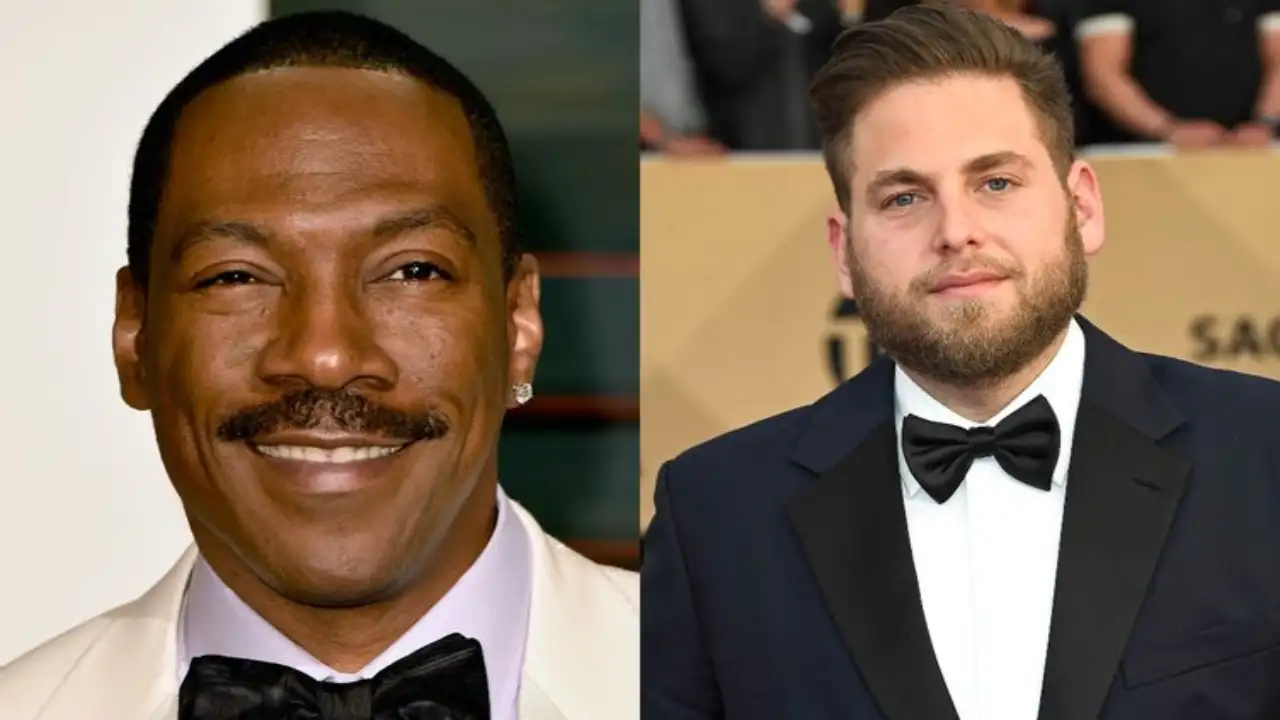 The popular Netflix sitcom that is presently occupying the top slot on Netflix 'You People' after being released about two weeks ago and starring Kenya Barris, Eddie Murphy and Jonah Hill, has been criticised for perpetuating stereotypes about Jews as being 'white, affluent, and racist', which has not been taken well by the community. 
The film's central plot involves a Jewish guy (Hill) who falls in love with a black Muslim lady named Amira Mohammed (Lauren London). As their respective families respond to the cultural differences, their relationship is put to the test.
Because of its alleged overreliance on stereotypes and anti-Semitism, some have labelled the film as 'horribly damaging', which made many Jewish influencers come out and comment.
David Baddiel, who is an author of Jews Don't Count, mentioned in his tweet that 'It's a Jews Don't Count fest. The Jewish family is positioned as white, privileged, and racist. The black family just has a stern father. At the end, there's much Jewish apologising for racism. There are none for antisemitism. That word never appears.'
Following that, many members of the community commented on how the people of the community took these insulting remarks with contempt. Allison Josephs, who is the executive director of a non-profit Jewish organisation in the city, stated that the movie is 'really, really bad'. She quoted- "I'm not sure what they were hoping to accomplish, but it didn't work," she tweeted. "Jewish and white are one and the same in this film."
Many of the scenes and snippets in the trailer and in the movie were framed in a way that degraded the community. What the audience couldn't agree on was how Josephs Hill, as a Jew, could say such dialogues and not care about his culture or Jewish community. 
Many Jewish audience members expressed their sadness on social media, claiming that "there were a slew of unfounded assertions made without any opposition." 
The movie, released last week, is available on Netflix to watch. 
ALSO READ: Eddie Murphy to STAR opposite Jonah Hill in an upcoming Netflix comedy; Find out
About The Author
Expertise: Hollywood, Entertainment, Philosophy, and Lifestyle - "Mirror of Life" complier and co-author ...of several other anthologies. Summerizes' love for writing and creating magic with words has always been her passion. Akanksha, who comes with 2.5 years of experience, has contributed to a diverse field of content creation. For her, writing is what completes her. Read more
Top Comments
There are no comments in this article yet. Be first to post one!