Deadpool 3: Rumored X-Men collaboration and everything to know about the Hugh Jackman and Ryan Reynolds starrer in Marvel movie
Hugh Jackman has officially joined the cast of Deadpool 3 in the role of Wolverine. A recent rumor suggests that other original X-Men characters could make an appearance in the upcoming film also starring Ryan Reynolds.
Updated on Sep 08, 2023 | 11:02 AM IST | 198.4K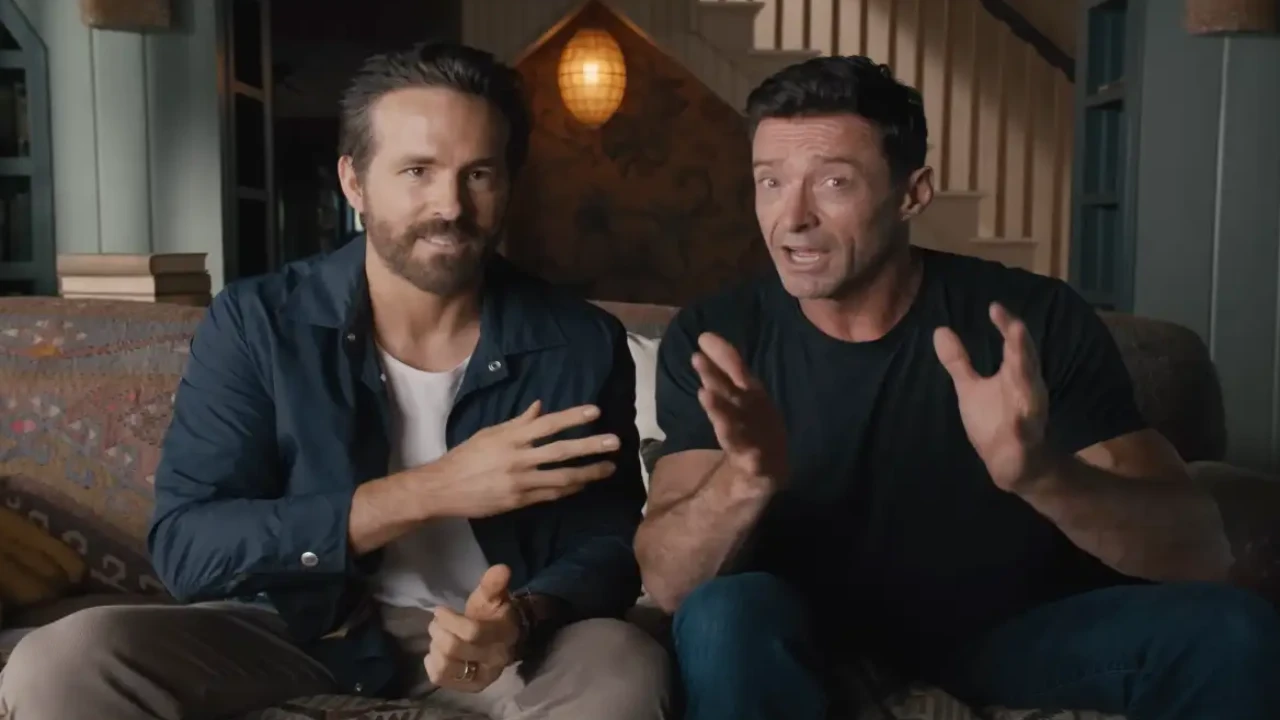 Key Highlight
Deadpool 3 is scheduled to release in November 2024.

Hugh Jackman would be joining the cast of Deadpool 3 as Wolverine.
Fans are eagerly waiting for Ryan Reynolds starrer Deadpool 3 since the announcement of its release. The excitement has doubled since it was revealed that Hugh Jackman would be joining the cast as Wolverine. Fans of the MCU are hoping that the recent rumor that states the original characters from the 2000s 'X-Men' could appear in the movie.
Will X-Men characters appear in Deadpool 3?
Deadpool 3 is scheduled to release in November 2024, but the movie is already piquing the curiosity of Marvel fans. Fans were over the moon when they heard about the Deadpool and X-Men crossover. With Wolverine as a part of the movie, there has been speculation about the possibility of other X-Men characters joining the cast of Deadpool 3. This could be a reward to Marvel fans who have been disappointed with the recent phases of the MCU. Some of the original X-Men characters include Cyclops, Jean Grey, Rogue, Storm, Mystique, Iceman, and of course, Professor X. It is rumored that Cyclops, Jean Grey, and Storm will make an appearance in Deadpool 3. 
While nothing has been confirmed yet, it is all rumors around the internet. In addition the plot of Deadpool 3 still remains a secret. Logan, aka Wolverine, had been stabbed to death the last time we saw him in the movie Logan. In Deadpool 3, Deadpool will likely use Cabel's time travel to somehow save Wolverine from dying. 
In a Q&A with fans Hugh spoke about the movie's plot as he said,  "I'm sure you had a lot of questions. But rest assured; we're going to answer them right now. Like, for example, how is Wolverine alive after Logan?" Ryan then hinted at the involvement of the Multiverse as he said that the movie Logan is based in 2029, and that it was a 'totally separate thing.'
ALSO READ: Ryan Reynolds was reluctant to remarry after his divorce from Scarlett Johansson: A look at their relationship
How will the Writers' strike impact Deadpool 3?
Reportedly the production of Deadpool 3 has already begun. Ryan Reynolds, who plays Deadpool, often improvises his dialogue which is what truly makes him shine and highlight his rumor. Due to the ongoing Writers' strike, the actor will likely not be able to make any changes to the scripts. It still stands to see whether the strike ends before the movie finishes shooting or not. 
Last month, Ryan Reynolds joked about not being able to keep up with Hugh Jackman on set. The Deadpool actor joked,  "I'm trying… Hugh Jackman is a beast, you know? He's clearly obsessed with his own body. So, keeping up with someone who's that diligent is going to be challenging." Fans are extremely excited to see their real-life friends on the big screen together. 
ALSO READ: Hugh Jackman says Wolverine will punch Deadpool aka Ryan Reynolds 'a lot': 8 things to know about Deadpool 3
FAQs
Is Deadpool 3 coming out?
Originally, Deadpool 3 was scheduled to hit cinemas on September 6, 2024, but it was pushed back to November 8, 2024 after Blade had to shift back in the MCU release calendar in October 2022.
---
What phase will Deadpool 3 be in?
Deadpool 3 will be released on November 8, 2024. It was originally planned for September 6, but it received a short delay as a result of Blade being shifted into the earlier slot. This means Deadpool 3 will be one of the first movies in Phase Six of the MCU.
---
Will Hugh Jackman be in Deadpool 3?
Hugh Jackman delighted fans of the X-Men movies last year when he revealed that he would be reprising the role of the mutant Logan, better known as Wolverine, once again in the upcoming Deadpool 3 opposite Ryan Reynolds.
---
About The Author
Content writer for 2+ ye
...
Read more
Top Comments
There are no comments in this article yet. Be first to post one!