Did Robert Downey Jr convince Chris Evans to play his MCU character Captain America? Report suggests
Robert Downey Jr. reportedly convinced Chris Evans to play Captain America because he felt it would make him a bigger star. Read to find out.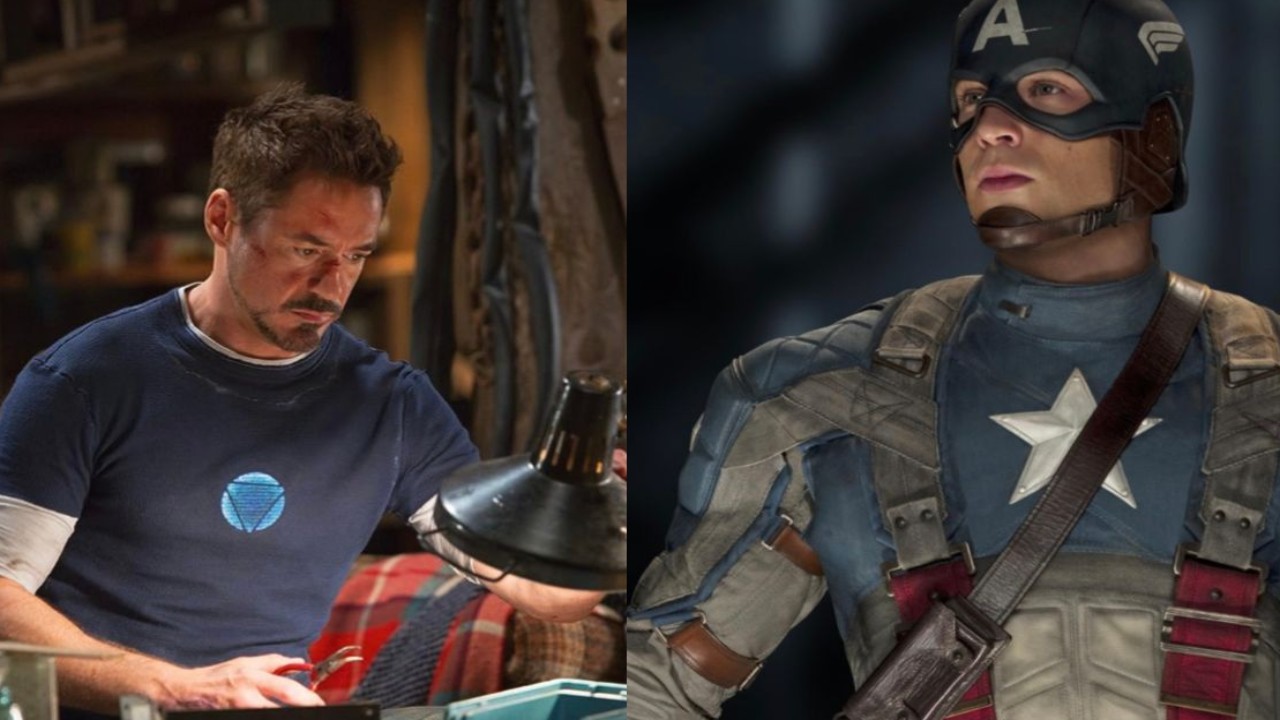 Key Highlight
Robert Downey Jr. allegedly persuaded Evans to pick up the Captain America shield

Robert Downey Jr. did so because he believed it would make him a bigger star

In an recent interview Chris Evans dropped hints of retiring from acting
Robert Downey Jr. and Chris Evans are fan favorites from the Marvel Cinematic Universe. Downey portrayed the character of Iron Man, while Evans portrayed Captain America. There is a lot of hope that both characters will return in some way. Evans has remarked numerous times that, while he would like to reprise his role as Captain America, he does not believe it will happen anytime soon. Meanwhile, Evans has had a strange connection with his MCU contract and now does not have one in place, but it turns out that he was persuaded to play Captain America in the first place by an innocent individual. According to Vanity Fair, Robert Downey Jr. persuaded the actor to go on, and the studios reduced the contract to a six-movie pact.
ALSO READ: Tony with real life Pepper Potts': Robert Downey Jr celebrates 18th anniversary with wife Susan Downey
Robert Downey Jr. convinces Chris Evans to play Captain America
Despite their on-screen rivalry, Iron Man actor Robert Downey Jr. assisted Chris Evans in convincing him to take on his MCU role. From 2011 until 2019, Evans portrayed Captain America in the Marvel Cinematic Universe. Vanity Fair published an article about alternate castings in the MCU. An insider disclosed Downey's influence on Evans' decision to take on the Captain America role.
Downey allegedly persuaded Evans to pick up the Captain America shield because he believed it would make him a larger star. Chris Evans also appeared in another superhero film series, The Fantastic Four, before joining the MCU. However, Johnny Storm's role pales in comparison to Captain America, one of Marvel Comics' most well-known heroes.
Additionally, Marvel Studios reduced the number of films under Evans' contract. They usually like to lock in their actors for a large number of MCU appearances. In order to entice Evans even more, the number was reduced to six. During his MCU stint, he would finish portraying the part in 11 different productions (in various capacities).
Does Chris Evans have plans to retire?
Chris Evans recently admitted to GQ that he has not worked a single day in 2023 and has no plans to do so in the near future. The Ghosted actor replied "Yeah, maybe. I'll never say never because it was such an amazing experience. But I'm also incredibly protective of it. It's something I'm quite proud of. And, as I already stated, there are times when I can't believe it happened at all. And I wouldn't want the black eye if it felt like a cash grab, didn't live up to expectations, or just didn't feel related to the original product. So, not any time soon."
Evans further added, "And ultimately, I really hope to just maybe act a little bit less in my life. I have many other hobbies. Look, I haven't ascended any kind of peak in this field. I don't have any Oscars, and I'm not associated in any way with other names who are at the top of the mountain. But I'm also really satisfied."
Meanwhile, Evans was seen in the film Ghosted, alongside Ana de Armas. Anthony Mackie and Sebastian Stan both made cameo appearances in the film. He also co-starred in the pharmaceutical thriller Pain Hustlers with Emily Blunt, Catherine O'Hara, Andy Garcia, and others. David Yates directed the picture.
ALSO READ: Robert Downey Jr. Birthday Special: 5 movies of the 'Iron Man' actor that are worth revisiting
FAQs
Why is Rdj so famous?
His laurels include two Academy Award nominations, three Golden Globe wins, numerous other award nominations and wins, and tremendous popular and commercial success, particularly in his roles as Sherlock Holmes and Tony Stark (the latter of which he has so far played in Iron Man (2008), Iron Man 2 (2010), The Avengers
---
Is Iron Man older than Hulk?
This would make his Endgame age 54, just slightly older than his good friend Tony Stark. In human form, Dr. Banner is around 5'9, but when he becomes the Hulk, he shoots up to approximately 8'2, which in a way makes him the tallest original avenger (but only sometimes).
---
How old is Tony Stark in Endgame?
In 'Avengers: Endgame,' Tony Stark is 53 years old 'Avengers: Endgame' presents the end of the road for Iron Man in the MCU since he made the ultimate sacrifice to save the universe and defeat Thanos. The storyline began in 2018, but most occurred five years after Thanos's snap in 2023.
---

Highlights of the Month
Star Thalapathy Vijay
Born:
22 Jun 1974 (age 49 years), Madras, Tamil Nadu, India
Latest Movies:
Leo (2023)
NET Worth: ~ 53.78 MN USD (RS 445 cr)
Over the last 5 years, Thalapathy Vijay has established himself as the biggest superstar in the modern era from the Tamil Film Industry. His films have attained the status of being 'critic-proof' as his star power is enough to set the cash registers ringing. October was no different, as his collaboration with Loke...
Read more
Movie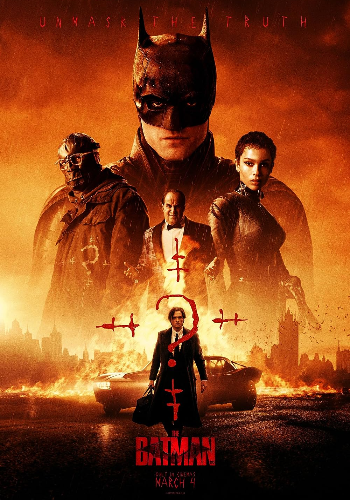 The Batman
Action, Drama, Crime
Cast:
Zoe Kravitz, Jeffrey Wright, Zoe Kravitz
BOX OFFICE Collection: ₹ 77 cr.
Robert Pattinson, who played the role of Batman, in the 2022 movie. The Batman once landed up leaving fans upset. The actor joked about not working out on his physique for his role and left fans enraged. Despite all the love he got for being cast, he also faced a massive negative backlash after one particular joke he made. Ba...
Read more
---