Did you know Hailey Beiber once shipped Justin Bieber and Selena Gomez's relationship?
Hailey Beiber was a big supporter of her husband Justin and Selena's relationship in the past. Find out how.
Updated on Mar 04, 2023 | 07:57 AM IST | 101.5K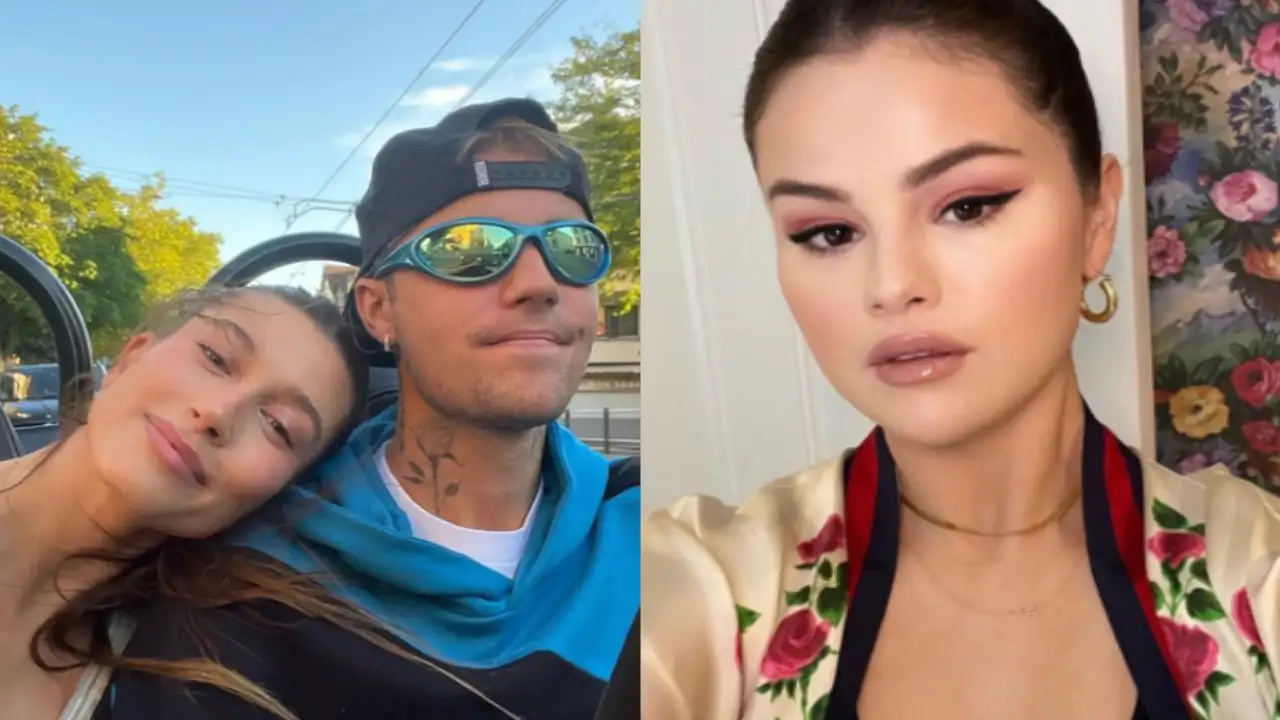 Selena Gomez and Hailey Beiber are always making headlines for social media controversies or being part of silent mocking, which has been going on for a week.
Since Gomez fans took a sly dig at Kylie Jenner and Hailey Beiber for their reaction to singer's 'eyebrow' TikTok, the two have had to suffer by losing a significant number of followers on Instagram.
Hailey was a Jelena supporter in 2011?
It's easy to say that the Calm Down singer has many fans who look up to her, and as a result, fans scrutinized Hailey's previous posts to find out what the model was up to before she came into the spotlight with Justin Beiber. 
Fans were stumped as they came across Mrs. Beiber's past tweets where she was seen cheering for Justin and Selena's relationship. She mentioned that she is a 100% Jelena supporter as the couple are the definition of the 'teenage dream'.
These tweets date back to 2011 when Selena Gomez and Justin Beiber were happily in love, making appearances at every party, award show, and dinner date.
Hailey, who is now married to Justin, once cheered for Justin's relationship with Selena, unaware that she would end up marrying him.
Though Justin was Selena's past and Hailey is happily married to the singer, they never came out and spoke about the love triangle they had shared in the past. But there is always a cold war between Gomez and Hailey, which is noticeable on social media. 
ALSO READ: Is Justin Bieber's Justice World Tour cancelled because of health issues? Find out
FAQ
1. When did Justin get married to Hailey?
The couple got married on September 13, 2018.
---
2. When did Justin get separated from Selena Gomez?
Justin Bieber and Selena Gomez had an on-and-off relationship that lasted from 2010 until 2018.
---
About The Author
Expertise: Hollywood, Entertainment, Philosophy, and Lifestyle - "Mirror of Life" complier and co-author ...of several other anthologies. Summerizes' love for writing and creating magic with words has always been her passion. Akanksha, who comes with 2.5 years of experience, has contributed to a diverse field of content creation. For her, writing is what completes her. Read more
Top Comments
There are no comments in this article yet. Be first to post one!