Disney+: 25 movies and shows premiering on Disney+
DisKids assemble! Your wish came true - Disney and Marvel under the same roof. Here is the list of all the movies and shows releasing on Disney+. Excited?
Updated on Nov 19, 2022 04:44 PM IST | 95.6K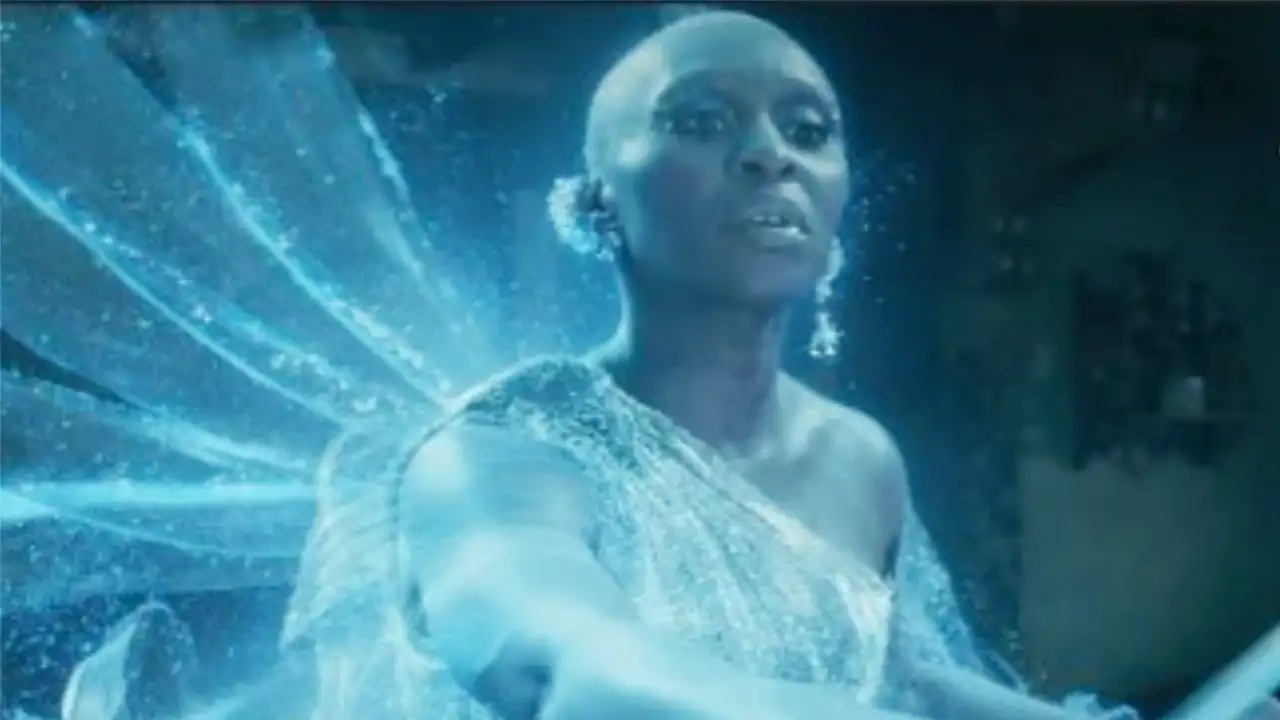 With recent releases like the phenomenal Obi-Wan Kenobi series, Pinocchio, Thor: Love and Thunder, and Turning Red, Disney+ has bagged a bevy of new, brilliant, and imaginative titles that come out in 2022. With such a wide variety of movies and shows, Disney has made it next to impossible not to find anything to binge-watch for their fanbase, a-k-a-, DisKids or Disney adults.
Moreover, festivities are around the corner, which means more quality time with your family, especially kids. And what better way than canoodling with your kids and revisiting some of your favorite Disney movies and shows? Even if you do not have kids, indulge in some light-hearted Disney movies to liven up your spirit and inner child. Awaken your soul with these must-watch Disney movies premiering in 2022 on the Disney+ streaming platform.
Without further ado, let us dive into the host of movies and shows premiering in 2022, 2023, and 2024 on Disney+. Save it for later!
9 Disney movies premiering in 2022 on Disney+
1. Pinocchio
One of the most anticipated movies premiering on Disney+ is a true-to-form live adaptation of Pinocchio, an original Disney classic. The movie stars Tom Hanks as Geppetto, making the audience even more excited to watch it on Disney+.
2. Thor: Love and Thunder
Here is the big Marvel Disney+ collaboration with Thor: Love and Thunder, the much-anticipated release. You will see your favorite muscular boy flipping his golden hair back in action to avenge Gor, the God of butcher. You will also get to see some other Marvel heartthrobs, including Iron Man, Captain America, and the cast of Guardians of the Galaxy alongside Thor as they fight and beat some nasty guys.
3. Marvel Studios Assembled: The Making of 'Thor: Love and Thunder'
A yet another behind-the-scenes documentary that divulges the secrets behind the making of Thor: Love and Thunder.
4. Frozen and Frozen 2 Sing-Alongs
Frozen are the fans who watched this movie series. The portrayal of love between the sisters (rather than the customary strangers meeting and falling in love) touched the heart and soul of everyone all across the world, and even after three whole years, people are 'melting' with Frozen fever! Just like a cherry on top, the soundtrack of this movie series was absolutely enrapturing and inspiring. To keep the hype and buzz going, Disney decided to release the sing-alongs of both films in hopes of accumulating even more viewership. Won't it be fun to watch your kids sing along the Frozen tracks? The best part is even you can join in and turn a boring evening into a fun karaoke night!
5. Remembering
It is a short film starring Brie Larson. The story revolves around her, wherein she is a writer struggling with the most common job hazard that all creatives (eventually) face at some point. Because of a phone call, she loses her focus and concentration, leading to the loss of a remarkable idea. This Disney short film highlights her journey (or a short trip) through her imaginative mind to gradually recover her train of thought.
6. Welcome to the Club
It is a Simpson's short film by Disney. Over the years, Disney surely has included a lot of different characters in The Simpsons. Now, The Simpsons have mingled with none other than Goofy (who is similar to Loki) and the entire cast of Star Wars. Let's watch the hilarious take of events as Lisa finds better company with the villains!
7. Cars on the Road
It has been long since we last heard of Pixar's Cars movie series. Now, in 2022, Disney+ brought back your favorites Lightning McQueen, Sally, and Mater with the other colorful four-wheeled gang (like monster trucks, dino-cars, Vegas-styled circus, etc.) to take you on an adventurous cross-country road trip down Route 66.
8. Disenchanted
Remember Amy Adams in Enchanted? She even won a Golden Globe nomination for Giselle, her character in the movie. Now, after 15 long years, Disney+ is finally back with its sequel, Disenchanted. The movie plot will take Giselle back to Andalasia after a wish goes wrong where she has to rescue her family. It would be fun to see the chirpy Giselle once more after such a long break.
9. Hocus Pocus 2
It is much much-awaited movie, the sequel of Hocus Pocus that premiered in 1993 - 30 years before! Disney+'s Hocus Pocus 2 will star Kathy Najimy, Sarah Jessica Parker, and Bette Midler as the memorable yet evil Sanderson sisters cum witches. In 2022, these sisters are in present-day Salem, creating havoc and must be stopped. The star cast and plot sound exciting and worth the wait!
5 Disney shows/series premiering in 2022 on Disney+
10. Dancing with the Stars: The Pros' Most Memorable Dances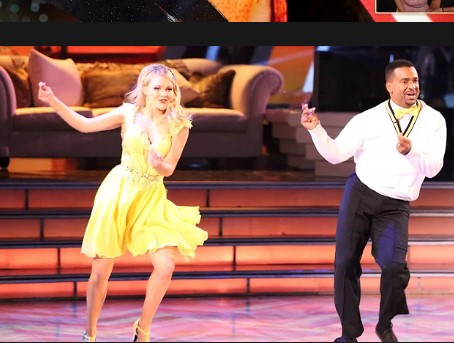 The show is like a flashback that will feature some of the most scintillating performances (about 20 incredible and memorable performances chosen by pro-dancers) from the past 30 seasons of this dance reality show. In a way, Disney+ is prepping you (or letting you catch up) on the past seasons before they premiere season 31 of Dancing with the Stars on 19 September 2022.
11. Obi-Wan Kenobi: A Jedi's Return
This series marks a triumphant entry of Disney+ into the world of Star Wars. This documentary series is more of a behind-the-scenes depiction and/or story of Master Kenobi and his exile on Tatooine. It is undoubtedly considered one of the most complex, dedicated, attention-oriented, and emotional projects of Disney+.
12. Tierra Incógnita
It is a Latin-American horror series wherein Disney+ will take you on a chilling ride full of thrill. If you thought Disney is only for kids and cannot get dark, you are in for an intriguing and compelling series. The storyline revolves around a conspiracy, including an abandoned theme park, missing parents, and a shadowy figure (who has an icy touch). We dare you to watch it at night - alone!
13. Epic Adventures with Bertie Gregory
The partnership between Disney+ and National Geographic is simply a noteworthy win-win for all the dedicated Disney fans. You are bound to get a variety of incredible and 'epic' adventures - from the tombs of Ancient Egypt and the jungles of South America to Sharks and Cheetahs in their natural habitat - with Bertie Gregory. Sit back and enjoy the wilderness with a dose of history with your family - adventure, learning, and appreciable family time!
14. Growing Up
As per Disney, it is a hybrid between a documentary and a series, a-k-a-, a docu-series wherein a group of ten youngsters (aged between 18-22) deal with the ups and downs of their adolescence in this modern era. In a time when social and cultural representation is at its peak, this series will definitely not disappoint you.
Top 6 upcoming Disney movies premiering in 2023 on Disney+
Ant-Man and the Wasp: Quantumania - 17 February 2023
Guardians of the Galaxy Vol. 3 - 5 May 2023
The Little Mermaid - 26 May 2023
Indiana Jones 5 - 30 June 2023
The Marvels - 28 July 2023
Wish - November 2023
Top 5 upcoming Disney movies premiering in 2024 on Disney+
Elio - 1 March 2024
Snow White - 22 March 2024
Inside Out 2 - 14 June 2024
Mufasa: Lion King - 2024
Lilo and Stitch - 2024
That's all folks. This list contains just some of the top, best, and highly anticipated upcoming Disney movies. But worry not, there (surely) are many-many more titles that will release on Disney+ in the coming years! Until then, why not sit and binge all the previous parts of these movies?
Did you know?
Disney+ Day is celebrated worldwide on 8 September 2022 across The Walt Disney Company.
Disney+ Day will kickstart the D23 Expo, a Disney fan event, from 9 September 2022 to 11 September 2022 in Anaheim, California. Don't miss out on the exciting event!
Disney+ will be completing 100 years on 7 March 2023!
The D23 event is over with a lot of exciting announcements from Disney and the Marvel Cinematic Universe. Watch this teaser of the D23 Expo taking place in Anaheim, California. Also, look at all the MCU movie announcements!
FAQs
What is coming to Disney+ in 2023?
The Untitled Formula One Docuseries, Win or Lose, X-Men '97, and Ironheart are a few of the many movies and shows that will premiere on Disney+ in 2023.
---
What is on Disney+ for adults?
WandaVision, The Muppet Show, Cosmos: Possible Worlds, and The Simpsons are a few of the many movies and shows on Disney+ for adults.
---
Will there be an Encanto 2 on Disney+?
Most probably, yes.
---
Will there be a Zootopia 2 on Disney+?
Most probably, yes.
---
What is the next Marvel Disney+ show?
Secret Invasion will be the next Marvel Disney+ show that will premiere in 2023 around Spring.
---
Top Comments
There are no comments in this article yet. Be first to post one!