Does Justin Bieber still have tattoo of his former flame Selena Gomez? Find out
Amid the ongoing online drama between Selena Gomez and Hailey Bieber, fans are claiming that Justin was showing off his tattoo of the former flame
Published on Mar 14, 2023 | 01:32 PM IST | 154.2K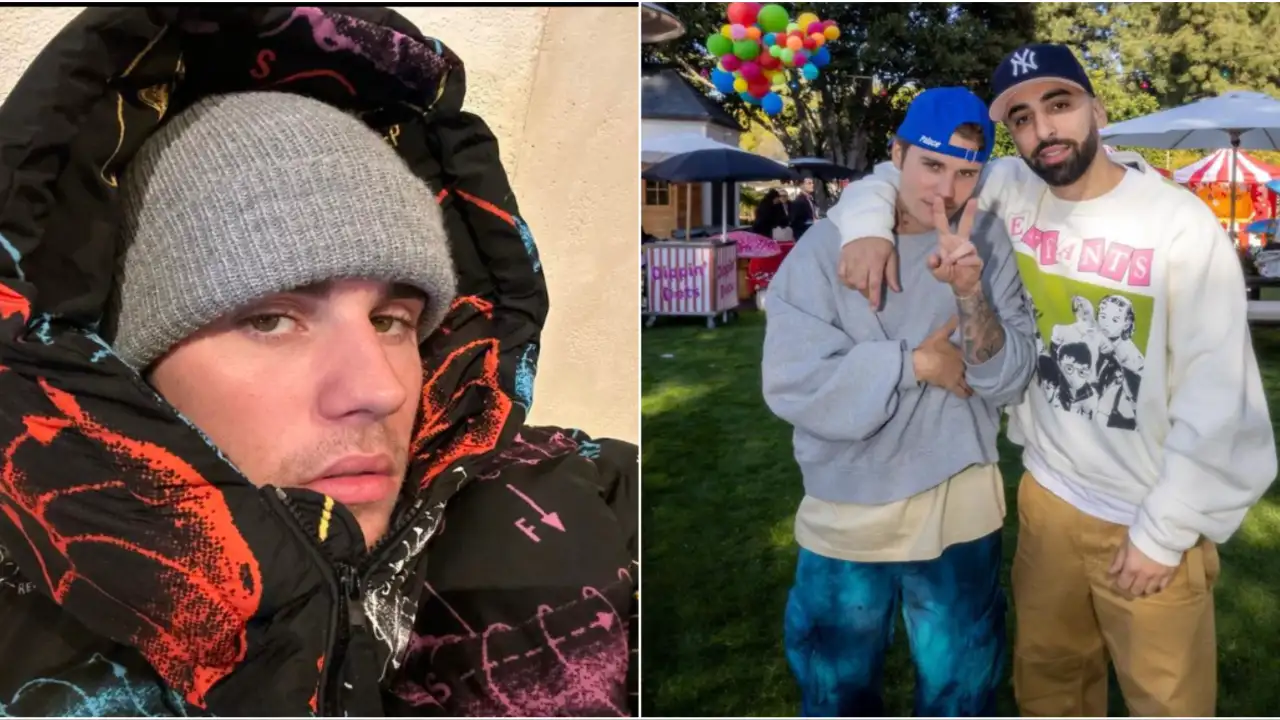 During Selena Gomez and Justin Bieber's on-and-off relationship, the latter decided to prove his love to then girlfriend Gomez with a tattoo. Bieber decided to get inked with her portrait on his left wrist taking inspiration from Wolves' singer Elle magazine photoshoot. He also added wings to this tattoo which might be indicating that Gomez is an angel.
Now amid the ongoing online drama between Selena Gomez and Hailey Bieber, fans are claiming that Justin was showing off his tattoo of the former flame. There were also rumors that Hailey and Justin Bieber have split following this online feud.
Justin Bieber's tattoo
Bieber's fans claim that after his birthday in March 2023, the Peaches singer shared snaps on Instagram as he donned a gray sweater with its sleeve of the left side rolled up. Some fans of Selena and Justin also claim that Bieber has a tattoo on his neck which is also dedicated to the Wolves singer as a rose is designed along with faint S. Rose are said to be Selena' favorite flower.
ALSO READ: 'I hate Selena Gomez': Hailey Bieber's former stylist posts controversial statement and fans are not happy
In this light, fans have been questioning why Bieber has not gotten rid of Selena's tattoo even after having so many resources. The Peaches singer can easily get his former flame Selena Gomez's tattoo if he wants to.
In a 2016 GQ interview Bieber revealed that he tried to cover up this tattoo by shading Gomez's face but people still know. Couple of years later he also posted and said, 'Over a hundred hours of hard work on my body and I wouldn't take back a single one. I absolutely love art and I've made my body a canvas and it's so much fun'.
On The Ellen DeGeneres Show, Justin Bieber said that at the end of day every tattoo has a story to tell even if it is not the favorite one.           
ALSO READ: Justin Bieber takes Hailey Bieber's side amid Selena Gomez feud, shares cuddly pictures from beach getaway
Justin Bieber
How did Justin and Hailey meet?
Back in 2009, when Justin was just a pop star on the rise with a killer haircut and Hailey was a preteen with a modeling career ahead of her, the two were introduced by her dad, actor Stephen Baldwin, backstage at an early-morning show appearance, and it was all caught on camera.
---
What caused Hailey Bieber's mini stroke?
Doctors later determined that she had Patent Foramen Ovale (PFO), a hole in the heart that didn't properly close at birth.
---
About The Author
A writer with 2+ years of experience, addicted to movies, coffee, and traveling. Currently curating content for Hollywoo...d, from movies to TV shows and currently making web a more entertaining place. Read more
Top Comments
There are no comments in this article yet. Be first to post one!