Drew Barrymore's stalker arrested again? This time for stalking Emma Watson at New York Fashion Week
Chad Michael Busto's troubling stalking incidents continue as he stalks Emma Watson this time
Published on Sep 15, 2023 | 02:34 PM IST | 47.7K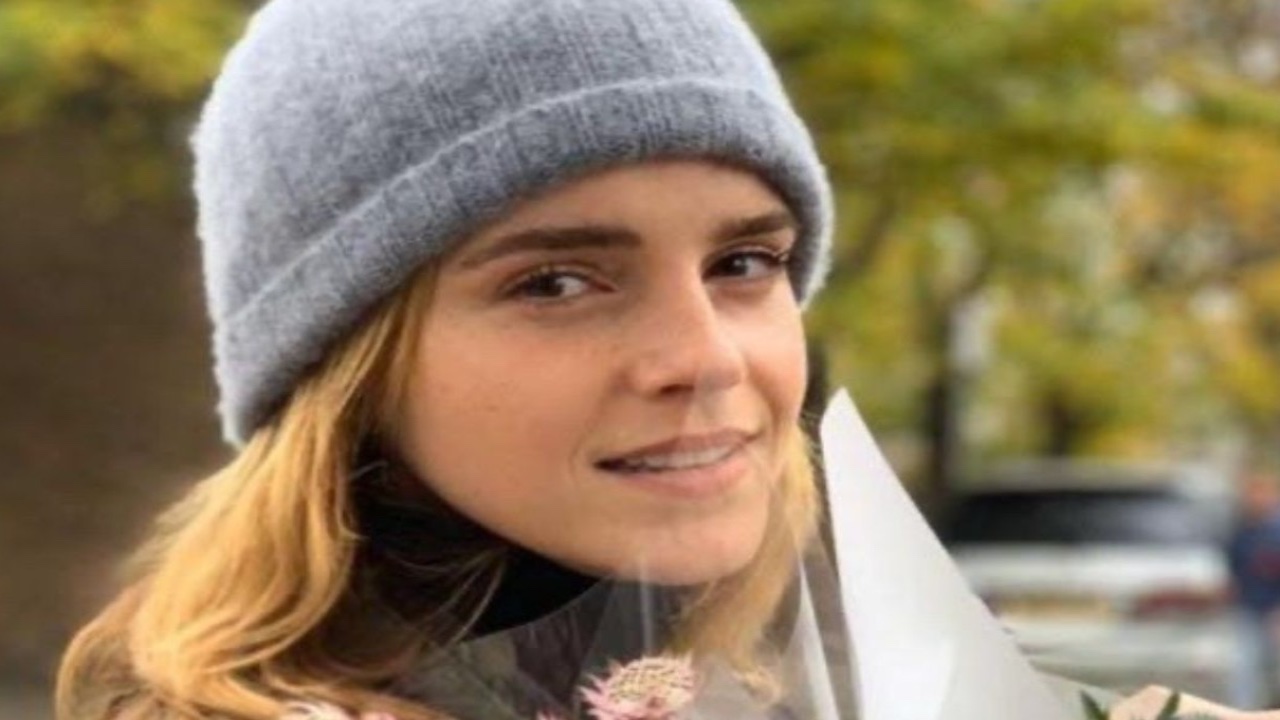 Key Highlight
Chad Michael Busto caught again for stalking Emma Watson

He was previously detained for stalking Drew Barrymore
Chad Michael Busto, who was previously arrested for stalking Drew Barrymore, was caught again, this time during New York Fashion Week. According to TMZ, Busto aggressively entered a dressing room in an attempt to identify and confront Emma Watson. The disturbing event is the latest in a string of worrying stalker cases involving Busto.
Disturbing dressing room intrusion
Court documents reveal that Chad Michael Busto created a chaotic scene inside the Brooklyn Navy Yard dressing room during New York Fashion Week. Witnesses reported that he shouted at models and makeup artists, repeatedly expressing his desire to marry Emma Watson and insisting on speaking to her and taking a photo with her. He reportedly said "I want to marry Emma Watson. Let me speak to Emma Watson. Let me take a photo with Emma Watson"
ALSO READ: 'You know who I am': Drew Barrymore leaves stage after 'creepy' man approaches her and asks to 'meet' in New York
Prior stalking incidents
Busto's troubling behavior didn't begin with the recent incident. He was initially arrested on August 21 for rushing the stage at a live event hosted by Drew Barrymore at 92NY in Manhattan. During the event, Busto confronted Barrymore, demanding to see her at some point. Subsequently, he faced stalking charges after showing up at Barrymore's residence in Sagaponack, Town of Southampton, attempting to identify her home among several properties by riding his bicycle through their driveways.
Chad Michael Busto's repeated stalking incidents have raised serious concerns, and his latest intrusion at a high-profile fashion event has added to the distressing pattern of behavior. Emma Watson, who has dealt with her own share of stalkers in the past, continues to prioritize her safety while remaining committed to not letting such incidents isolate her. As the legal proceedings unfold, it remains to be seen how the justice system will address these alarming episodes, and whether additional measures will be taken to protect the targeted individuals, including Emma Watson.
ALSO READ: Drew Barrymore's stalker arrested outside her USD 6 million home in Long Island; Details inside
FAQs
Is Emma Watson in a relationship?
She appears to be dating Brandon Green.
---
How old is Emma Watson?
Emma Watson is 33 years old
---
About The Author
Suhasini is a budding writer with two years of experience under her belt. She has a passion for
...
Read more
Top Comments
There are no comments in this article yet. Be first to post one!