Eddie Izzard, who identifies herself as gender-fluid, revealed a new feminine name; 'Wanted it since I was 10'
Eddie Izzard got into a candid conversation in an interview. Revealed deeds about her personal life
Published on Mar 08, 2023 | 04:40 AM IST | 68.1K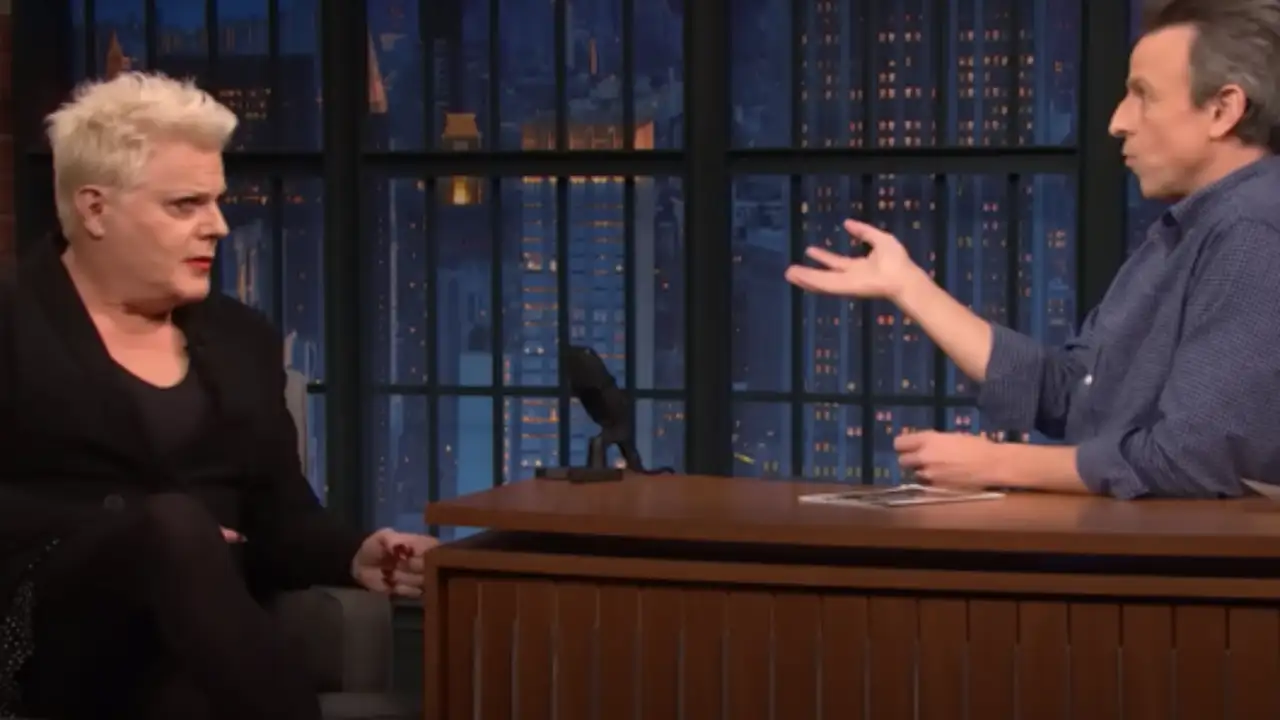 Last week, Eddie Izzard appeared on Late Night with Seth Meyers. Where the stand-up comedian and prospective MP stated that she now uses both her previous identity and a new moniker,
On Monday night, Eddie made a guest appearance on Matt Forde's Political Party podcast, and according to Politico, she revealed her new name to the public during the chat.
Eddie reaffirmed this on the podcast; however, she noted that she "doesn't mind" when people refer to her with "he/him" pronouns. Eddie declared in 2020 that she would be using "she/her" pronouns going forward.
Eddie Izzard revealed her new name.
"I'm Eddie," she mentioned, before continuing: "There's another name I'm going to add in as well, which is Suzy, which I wanted to be since I was 10." I'm going to be Suzy Eddie Izzard.
Eddie spoke about her "coming out" phase in 1985.
In 2021, Eddie spoke resolutely and drastically about her coming out as gender-fluid in an interview with HuffPost UK. She spoke about how she wants to spend the other 50 years of her life in girl mode while she has already spent the first half as a boy.
Concluding on the same, she stated it's nothing but just a language adjustment towards her, which shouldn't be a matter of concern for others.
The comedian, who is proudly gender fluid, wants people to only support her for who she is; whether it is he or she, it shouldn't matter to them. As long as pronouns don't matter, coming out in a year like 1985 was tough because people were not aware of what it meant to be gender-fluid, since during that era many were conservative and had narrow-minded thinking.
Eddie Izzard wraps up the conversation with Matt Forde.
"Some individuals were transphobic when I was going for the [MP] selection; coming out as trans was not easy back in 1985," Eddie remarked in an interview with Matt Forde.
She continued by saying that 'I don't know [how many genders there are], but we're all somewhere on the spectrum, and we have just got to chill out about it'.
ALSO READ: Avril Lavigne and Mod Sun call it off after 2 years of dating; Know WHY
FAQ
1. How old is Eddie Izzard?
Eddie Izzard is 61 years old.
---
2. Did Eddie Izzard play a part in Harry Potter?
Yes, Eddie Izzard was Voldemort in Harry Potter.
---
3. Eddie Izzard is married?
No, Eddie never married.
---
About The Author
Expertise: Hollywood, Entertainment, Philosophy, and Lifestyle - "Mirror of Life" complier and co-author ...of several other anthologies. Summerizes' love for writing and creating magic with words has always been her passion. Akanksha, who comes with 2.5 years of experience, has contributed to a diverse field of content creation. For her, writing is what completes her. Read more
Top Comments
There are no comments in this article yet. Be first to post one!