Emmys 2022: Jason Sudeikis talks about Ted Lasso season 3 after taking home Outstanding Comedy Series trophy
At the 2022 Emmys, Jason Sudeikis teased the upcoming season 3 of his show Ted Lasso.
Updated on Sep 14, 2022 03:35 AM IST | 343.8K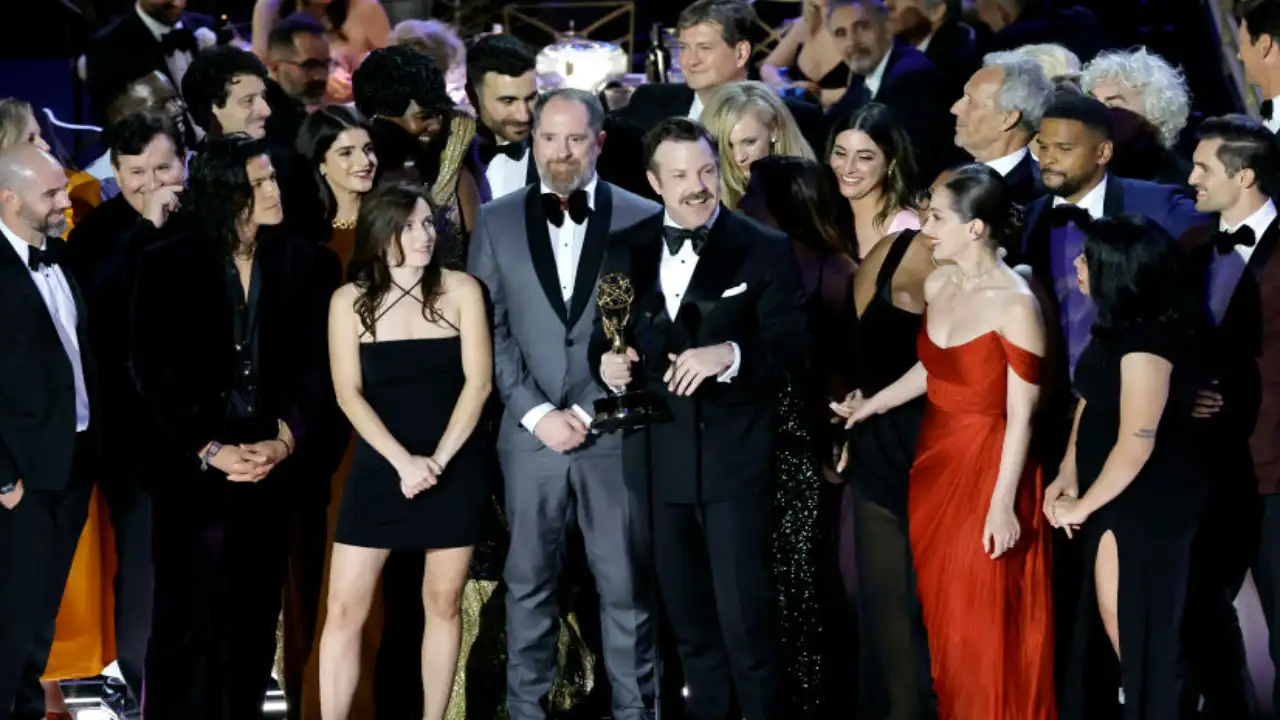 Tuesday was a big night for Jason Sudeikis. The Ted Lasso star not only took home the golden trophy for Outstanding Comedy Series but the actor also was honoured with the award for Outstanding Lead Role for the second year in a row. Although the actor's personal life has been a constant on the headlines with his custody battle still going on against Olivia Wilde, Emmys 2022 was all about the incredible work churned by the industry in the last year. 
Celebs celebrated each other as many won big at the award show. While giving his speech after receiving the award for his comedy series along with his ensemble cast and crew, Sudeikis came forward to thank the makers of the series. The crew took their sweet time to the stage, leaving Sudeikis with only 30 seconds to wrap up his speech and being the comic he is, Jason jokingly called out the show for only giving them half a minute to speak after winning such a major category as he slipped out, "We just got here," after reading the time on the monitor.
While giving the speech, the main lead of the show thanked the production crew and every cast member on stage and off. He also imparted his thanks to the show's "Covid squad" mentioning how season 2 of the series was a tricky one to film but the crew made it possible. Towards the end, Sudeikis shared how the show is all about "good and evil, it is about the truth and lies," he continued, "but it is mostly about our response to those things." He went on to bring up his kids Otis, 8, and Daisy, 5 as he added a quick "I love you very much" before giving the fans all the reasons to squeal. He then gave a fleeting shout-out to the upcoming season 3 of Ted Lasso, "Yeah we'll see you for season 3 at some point."
ALSO READ Ted Lasso creator talks about the show's future after Season 3; Reveals a MAJOR change if it gets renewed
Top Comments
There are no comments in this article yet. Be first to post one!