Eras Tour viral moment: Did Taylor Swift's 'dive moment' catch her in an awkward position?
Eras Tour: Here is how Taylor Swift handled an awkward situation with a laugh.
Published on Apr 16, 2023 | 10:20 AM IST | 133.8K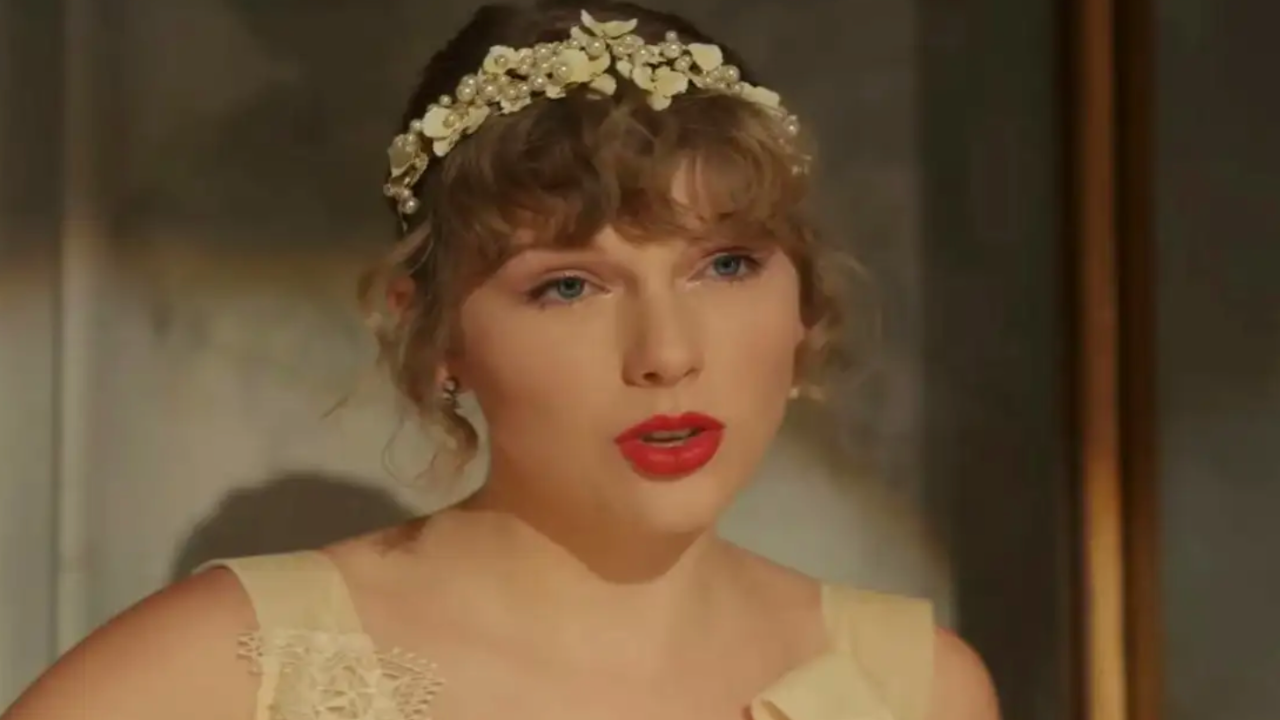 There will inevitably be a few mishaps on a tour of Taylor Swift's The Eras' grandeur. And in a recent video, the singer just laughed off an unpleasant situation in which she was intended to "dive" under the stage for an outstanding spectacle, in which she supposedly "swims" under the platform, but the stage didn't open up as planned.
In a popular video posted on Twitter, Taylor was seen patiently waiting on stage for her Tampa concert in a stunning yellow mermaid-style dress and red boots. But it just wasn't there. Taylor responded by laughing about it. When the floor eventually freed up and she could make the beautiful leap, she moved forward and appeared to give a command.
Fans' reaction to the following event
Fans in the thread were completely amused by the situation and even made predictions on what she could have said before the jump. One Twitter user questioned, "Why is no one talking about her saying, "What the f***?" and the lashing like?!?!?" while another said, "I worried for a sec." Another said, "I can't. She's so cute."
How is Eras Tour faring in terms of success?
Selena Gomez, Emma Roberts, Emma Stone, Laura Dern, JJ Watt, and even Shania Twain, the queen of country music, attended a number of Taylor Swift's highly anticipated Eras performances.
Taylor Swift's breakup and personal life lessons in the midst of her Eras tour
In the meantime, Taylor's personal life appears to have stalled, as she is said to have broken up with her six-year boyfriend Joe Alwyn, with the news breaking mid-tour on April
Taylor didn't appear to be worried, though, and was observed leaving the same day for a dinner date in NYC with friend Jack Antonoff. The singer further won over her Tampa crowd by joking during the performance that "we have a lot to catch up on."
ALSO READ: Taylor Swift's Era Tour: All the Easter Eggs you need to know about
ALSO READ: What is Gaylors and how is it linked to Taylor Swift? Explained
About The Author
Expertise: Hollywood, Entertainment, Philosophy, and Lifestyle - "Mirror of Life" complier and co-author ...of several other anthologies. Summerizes' love for writing and creating magic with words has always been her passion. Akanksha, who comes with 2.5 years of experience, has contributed to a diverse field of content creation. For her, writing is what completes her. Read more
Top Comments
There are no comments in this article yet. Be first to post one!