Extrapolations: Adarsh Gourav meets dejected widows of Nagpur village, shows how he prepared for the role
Adarsh Gourav, with Apple TV's 8-part series Extrapolations, will be making his debut in the Hollywood industry.
Updated on Mar 10, 2023 | 01:36 AM IST | 82.7K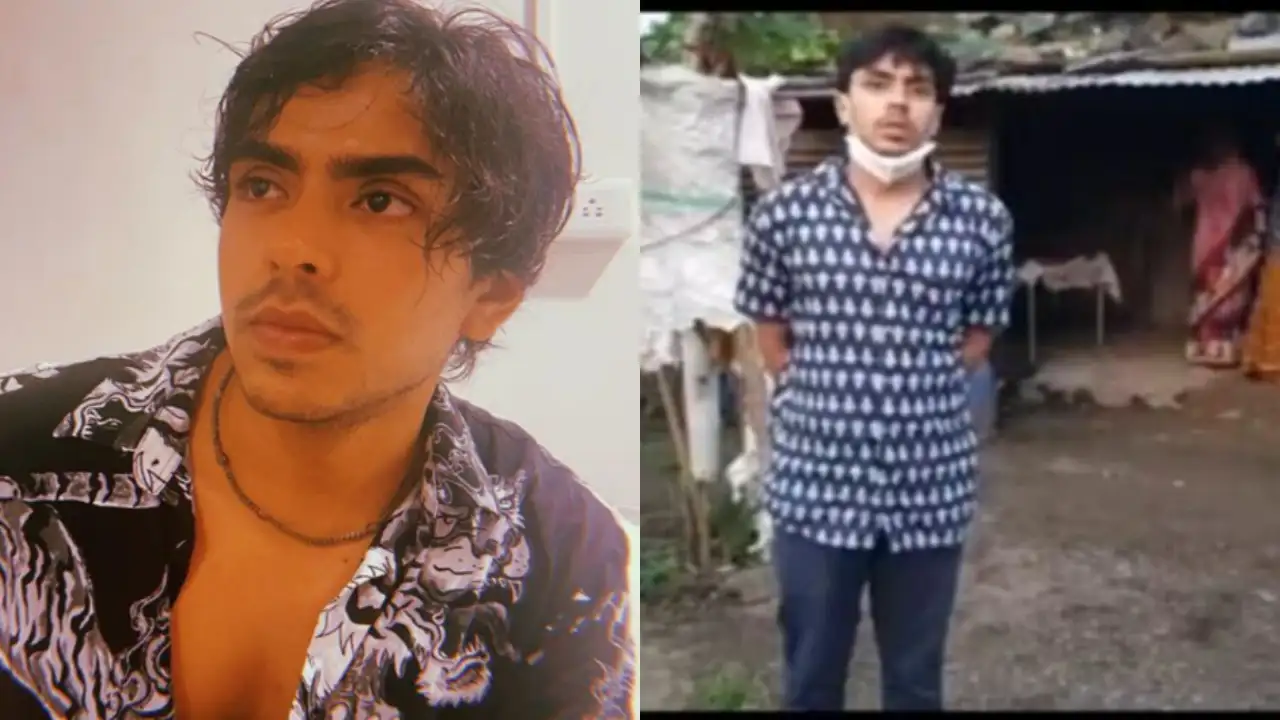 Adarsh Gourav outdid himself in The White Tiger which also had Priyanka Chopra Jonas and Rajkummar Rao in the lead roles. The Netflix film, released in 2021, showed Adarsh in the role of a 'driver on hire'. His performance won him praise and his acting skills were highly appreciated for someone who's just 28. Adarsh will soon be seen opposite Meryl Streep, Kit Harington, Edward Norton, Gemma Chan, Forest Whitaker, Tobey Maguire, and Sienna Miller in Apple TV+ limited series Extrapolations premiering on March 17, 2023.
Extrapolations has a total of 8 interconnected episodes spanning over 33 years. The story will take place in a future Earth devastated by catastrophic climate change and how the necessary adaptations to the planet affect love, work, faith, and family on a personal and human scale.
Now, in a new Instagram reel post, Adarsh was seen visiting a village in Nagpur. Known for giving his heart and sweat to the roles he plays on-screen, Gourav was seen venturing out to the village, trying to connect with the disconsolate widows as a simple, normal man. Showing the condition of farmers and their families, he places a significant focus on farmers who lost their lives to suicide due to their long-standing debt.
In the 15-20 second reel, Adarsh demonstrates how he prepared for the role in the series. Though detailed information on his role is not out yet, it would be safe to deduce that it would shed light on the plight of the Indian farmers, marred by climate change.
Watch Adarsh Gourav's reel here:
ALSO READ: Adarsh Gourav to share the screen with Meryl Streep and Kit Harrington in Apple's 'EXTRAPOLATIONS'
This is not the first time Adarsh Gourav went to great lengths to prepare for a role. Back in 2021, precisely on December 6, he revealed in a roundtable interview with Anupama Chopra how he pulled off the famous market scene in The White Tiger. Full of nuanced moral quandaries, the film showcased his life as a driver who begins to drive for Pinky, Priyanka's character, and Ashok, Rajkummar Rao's character in the film. 
As Balram, Gourav mastered the role of an ambitious and instinctively covetous 'driver for hire'. 
With his dry and cynical humour, Adarsh, in the interview, described Balram's journey from growing up poor in the rural village of Laxmangarh to living in the lap of luxury as a successful businessman.
'Unscripted yet brilliant' market scene in The White Tiger 
During the Film Companion interview, Adarsh gave an incisive glimpse into the market scene in the film and how it was filmed among real people oblivious to the shoot.  
With hidden cameras set up across the street, Adarsh expounds on how he delivered the jaw-dropping shot with no retake. Adarsh was splendid as the man teetering on the precipice, fighting a battle already lost. 
Watch the scene here:
Interwoven storyline of Extrapolations
'Extrapolations' is a nervy drama written, directed, and produced by Scott Z. Burns that depicts a near future in which the disorderly effects of climate change have become a crisis of daily life.
In the series, 8 interwoven stories from around the world will lay focus on exploring the intimate, transformational life choices that need to be made on an urgent basis when the planet is taking the brunt of the climate crisis.
Every story is unique, but the struggle for the future is universal. And, with humanity's fate on the line, the battle between courage and complacency has never been more pressing. We will be our own undoing if we don't change our profligate ways- and this is what Extrapolations focuses on.
 
Watch Extrapolations trailer here:
Gourav started acting when he was 13. In his decade-long acting career, he has appeared in over 50 TV commercials and digital ad campaigns. 
Karan Johar's My Name Is Khan (2010) was his first role. Next, he appeared in Anurag Kashyap's Madly alongside Manoj Bajpayee, but it was his performance in Sridevi's Mom (2017) that won him impending fame.
ALSO READ: Extrapolations: Adarsh Gourav joins anthology series starring Meryl Streep, Kit Harington, David Schwimmer
About The Author
Apeksha prefers all things entertainment! This season, you will find her straddling the worlds of European and Indian... Cinema, movie reviews, opinions, and also (playing with headlines and sometimes, her wonky head)! She sticks to giving creative and imaginative fodder to her readers. She finds contentment in editing, something which she has been doing for 6 years.
Read more
Top Comments
There are no comments in this article yet. Be first to post one!