Ezra Miller's The Flash future and 5 more updates on DC's upcoming films
With the tumultuous year of DC Studios, from Wonder Woman to Flash there are some updates for this cinematic universe deciding the future of these stars in DCU.
Published on Jan 06, 2023 | 05:11 PM IST | 112K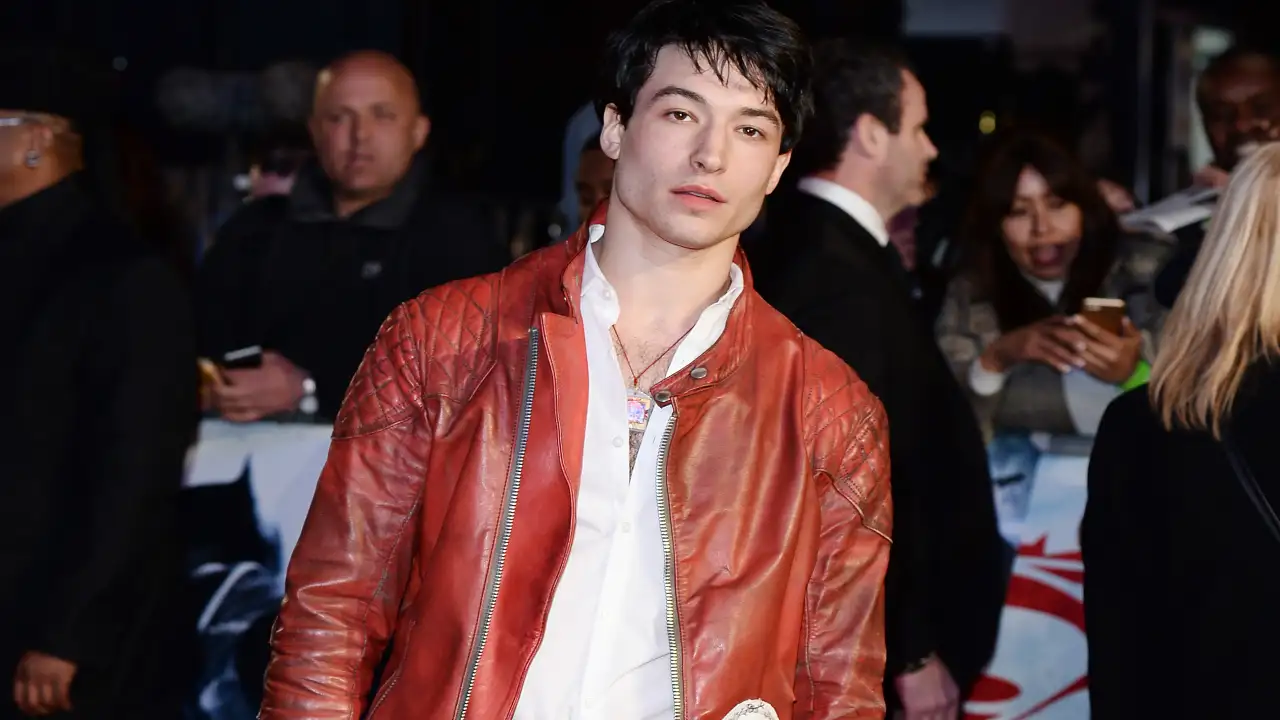 DC Studios have new, very interesting and different plans for the changing DC universe. It has not yet been revealed by the representatives, but there seems to be certain interesting updates that are highly possible. James Gunn of the DC studios even promised that in January Warner Bros. will reveal to the audience a three-year interconnected vision for DCU.
DC Studios had quite a tumultuous year in 2022 with meltdown of its star Ezra Miller, shelving of the Batgirl movie, Henry Cavill playing the cameo in Black Adam before losing the job within two months, and Aquaman being dragged through the defamation trials of the Amber Heard and Johnny Depp case. 
Here are some of the possible updates on the upcoming DC movie with Peter Safran and James Gunn in the driving seat. 
1. End of Cavill's Superman era
The cameo of Henry Cavill in Black Adams officially marked the end of the Cavill superhero era. There might also be a certain power play in this situation as Henry Cavill was approved by the new film heads for the cameo in the movie even after Emmerich made a call in 2018 to find a new actor for Superman Cape. 
2. Uncertainty of Dwayne Johnson's future
It was also reported that Dwayne Johnson pitched the multiyear plan for the movie Black Adam to the CEO David Zaslav. Other factors such as Johnson asking for production credit and demanding a tequila bar at the premiere in New York were also reported to create problems. Additionally, Black Adam comparatively fizzled out at the box office. All this has resulted in the uncertainty of Black Adam's future at DCU. 
3. Wonder Woman 3 vetoed
It was also recently reported that the story outline of Wonder Woman 3 by Patty Jenkins was recently vetoed. Several reports have claimed that Wonder Woman will not be a part of DC's three year plan. However, it is yet to be confirmed by any of the official sources.
4. Working with Bat Girl directors
In the DC Studios tribulation, the $78 million budget Batgirl movie with the directors Billal Fallah and Adil El Arbi has also been permanently shelved. The CEO of Warner Bros. mentioned in an interview that only those movies that their team believes show up on the screen since they focus on quality over quantity. However, it was also reported by some of the publications that this nearly completed movie was received quite poorly in the test screenings.
The directors of Batgirl, Billal Fallah and Adil El Arbi in an interview mentioned that they would like the opportunity to work with Warner Bros. in the future as they have always been fans of DC.
5. Ezra Miller as Flash
With the series of meltdowns and arrests of Ezra Miller, the release of the upcoming Flash movie has certainly teetered. The release date of the movie was even shifted to a later date of June 16 2023. It was also revealed that Cavill along with Gal Gadot were all set to make a cameo appearance in the movie, with some parts already being filmed. However, they have been cut in the post-production process given that plans for the future of Wonder Woman and Superman are yet to be finalized in the DC universe.
However, Ezra Miller might have a future in the DC universe going forward as the actor has stayed out of trouble with mental health treatment. Therefore, the executives seem amenable to continuing with Flash moving forward.
6. New power vacuum in DC
Changes to Warner Bros.' leadership, with Walter Hamada and Toby Emmerich exiting the organization, may also have ruffled some feathers. This might have led to certain confusion in the company itself, with Cavill playing the role of Superman and Dwayne Johnson pitching a multi-year plan for Black Adam.
The three-year interconnected vision can certainly be taken as an indication that an eight to ten year plan might backfire like the last time, even when a new team has taken charge. According to Safran and Gunn's words, the cinematic universe might not go through a full reboot but rather a soft reset. Both of them also mentioned having full support of Warner Bros. Discovery in the changes that they are making. 
ALSO READ: The Flash speeds up into theatres with a one-week early release amidst Ezra Miller controversies
About The Author
A writer with 2+ years of experience, addicted to movies, coffee, and traveling. Currently curating content for Hollywoo...d, from movies to TV shows and currently making web a more entertaining place. Read more
Top Comments
There are no comments in this article yet. Be first to post one!