Who is Nikita Mathis and why is she being linked with Busta Rhymes?
Fans are shocked and wondering why Busta Rhymes went all out over his fan.
Updated on Feb 16, 2023 | 01:49 PM IST | 107.9K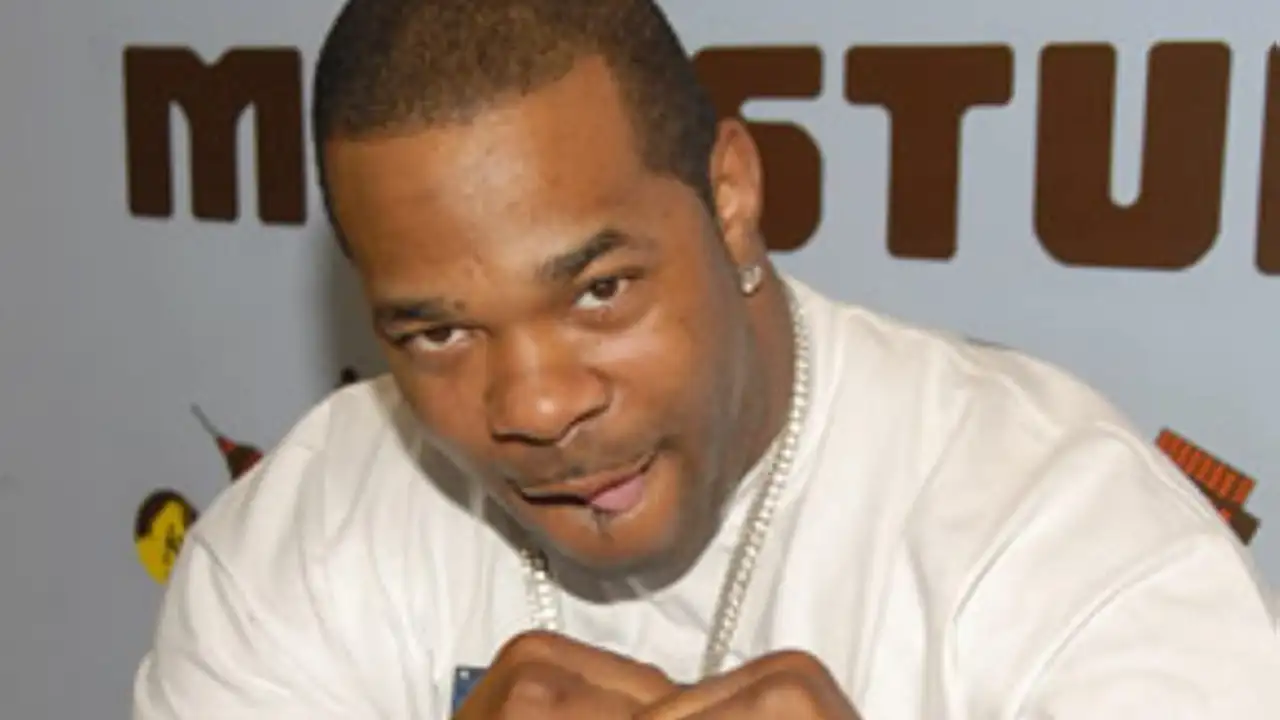 Busta Rhymes was probably in a bad mood, or it was a quick reaction to the action. Here is what actually happened: On February 14, Valentine's Day, a video of Busta Rhymes and his entourage walking through an airport terminal went viral on social media. In the video, an excessively enthusiastic fan, Nikita Mathis, runs up behind him and touches his bottom. The 50-year-old hurled his drink at her carelessly, splashing several onlookers as well.
This caught the internet like wildfire when the video went viral all-over social media and showed the rapper throwing the drink in the blink of his eyes.
Here is what fan Nikita Mathis has to say with regards to the situation:
Nikiat Mathis, who got busted by rapper Busta Rhymes, released a statement quoting, "I didn't mean to touch his behind," Mathis told The Shade Room. "Honestly, I was just happy to meet him and wanted a picture. As a longtime fan, I admit I shouldn't have touched him at all, but he's BUSTA." "I felt like I could possibly get a picture."
There were other incidents in the past as well, which show how conservative the artist is in regards to his personal space. Back in August 2022, while Busta was performing onstage at a concert in New York City, a fan attempted to grasp his hand, and Busta had to swat the arm away. Busta interrupted the broadcast to confront the woman and her partner, which only made matters worse.
Respecting the personal space of another person should be considered.
Busta is yet to comment on the following situation. But what can be said is that every human has their own personal boundaries, which any other person shouldn't invade boundaries. As celebrities are exposed to the crowd and fans usually do not keep their cool when they see their idol, it is not acceptable or right from the audience's perspective to make physical contact with any artist simply because they are famous and you are a fan. This is exactly what Busta Rhymes expects in return, which can be clearly concluded after seeing the outcome of other live situations with his fans.
About The Author
Expertise: Hollywood, Entertainment, Philosophy, and Lifestyle - "Mirror of Life" complier and co-author ...of several other anthologies. Summerizes' love for writing and creating magic with words has always been her passion. Akanksha, who comes with 2.5 years of experience, has contributed to a diverse field of content creation. For her, writing is what completes her. Read more
Top Comments
There are no comments in this article yet. Be first to post one!